Posted May 11, 2015 at 12:32 p.m.
BOONE—Nineteen Appalachian State University graduates were commissioned as second lieutenants during a ceremony held May 8 in Valborg Theatre on campus.
The students will soon begin their military careers with the infantry, military intelligence, military police, engineer corps or other branches of the U.S. Army.
"Remember the oath of office that you are going to take today," said Col. Trevor J. Bredenkamp, brigade commander of the 1st Brigade combat team, 504th Parachute Infantry Regiment Division at Fort Bragg.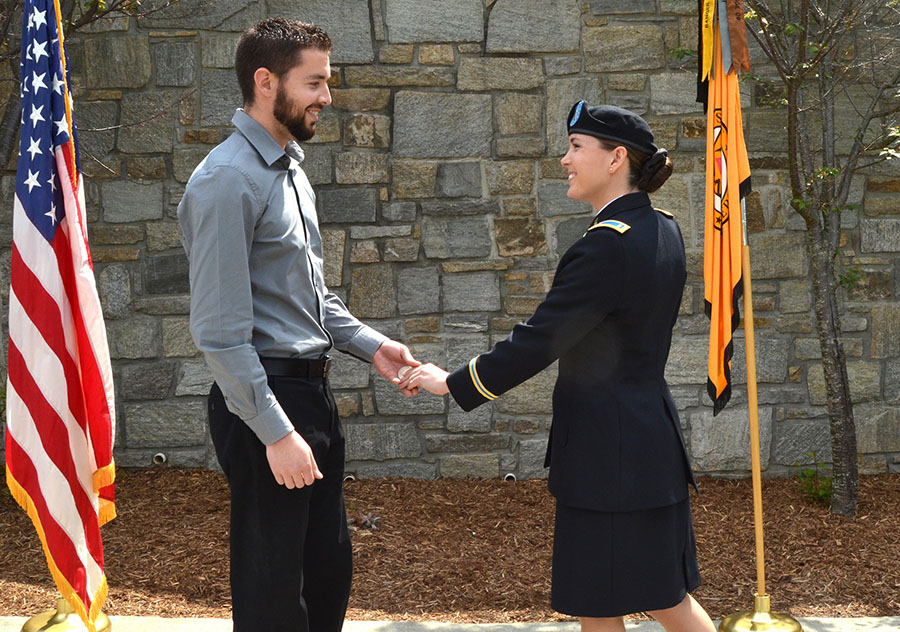 By taking the oath of commission, the new officers swore to support and defend the U.S. Constitution against foreign and domestic enemies, to bear allegiance to the constitution and to faithfully discharge the duties of the office which they are about to enter.
"I challenge each of you to live up to that oath each and every day, because at the end of the day, that's what our nation demands," he said. "Serving as an officer in our Army is not easy, but that you have volunteered to join the ranks is to be commended. We exist to serve our soldiers and families. We must be compassionate about our chosen profession and remember that we are leaders 24 hours a day, seven days a week, 365 days a year."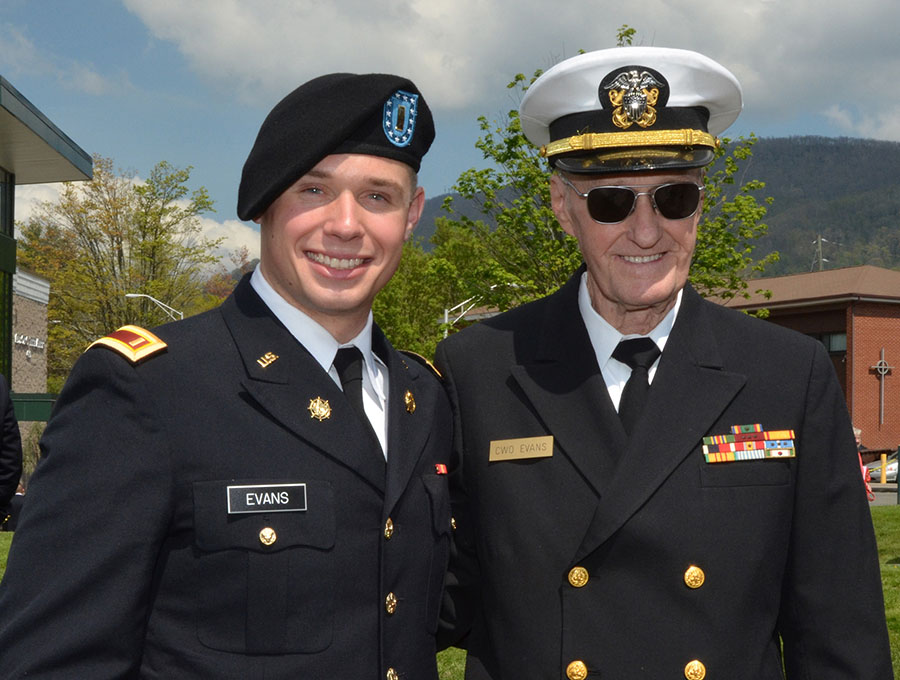 The new lieutenants are:
Marcus Credle, Transportation Corps
Paul Evans, Transportation Corps
Logan Gaudlip, Ordnance Corps
Evan Grainger, Infantry
David Jackson, Air Defense Artillery
Rebecca Johnson, Ordnance Corps
Mary Kato, Military Intelligence
Andrew Kowal, Infantry
Madison Lewis, Transportation Corps
Christian Loew, Armor
Connor Mang, Infantry
Abigail McLure, Ordnance Corps
Jeffrey Morgan, Engineer Corps
Nathan Mudford, Signal Corps
Zachary Rideout, Transportation Corps
Patrick Shoaff, Infantry
Zack Toler, Military Police Corps
James Westmoreland, Transportation Corps
Dan Ya, Military Intelligence
About Appalachian State University
As the premier public undergraduate institution in the state of North Carolina, Appalachian State University prepares students to lead purposeful lives as global citizens who understand and engage their responsibilities in creating a sustainable future for all. The Appalachian Experience promotes a spirit of inclusion that brings people together in inspiring ways to acquire and create knowledge, to grow holistically, to act with passion and determination, and to embrace diversity and difference. Located in the Blue Ridge Mountains, Appalachian is one of 17 campuses in the University of North Carolina System. Appalachian enrolls more than 19,000 students, has a low student-to-faculty ratio and offers more than 150 undergraduate and graduate majors.
What do you think?
Share your feedback on this story.