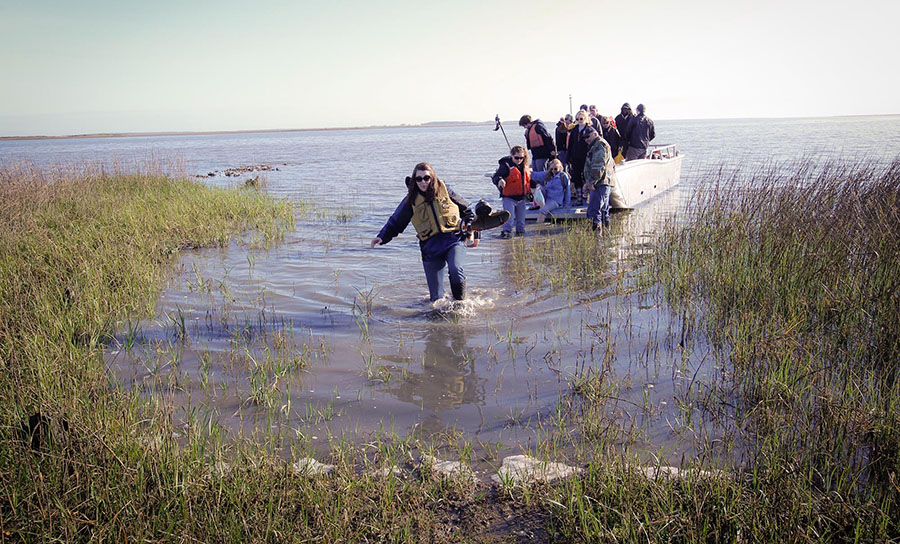 Posted Jan. 12, 2015 at 11:39 a.m.
BOONE—Appalachian State University has retained its community engagement classification by the Carnegie Foundation first awarded to the university in 2008. The designation is valid until 2025.
Community engagement is defined as the collaboration between institutions of higher education and their larger communities (local, regional/state, national, global) for the mutually beneficial exchange of knowledge and resources in a context of partnership and reciprocity.
Appalachian is one of 361 institutions across the U.S. including 11 other UNC system schools that holds the community engagement classification. The elective classification followed an eight-month self-assessment and review of materials submitted by a working group comprised of campus and community stakeholders.
"This designation corresponds with Appalachian's essential character and the value placed on the university's commitment to our community," said Chancellor Sheri N. Everts. "Civic and community engagement provides critical opportunities for personal and professional growth, helps make our community and state stronger, aligns with the UNC system's mission for each campus to make real and powerful differences through community partnerships and service, and supports a lifelong understanding of the valuable service roles each of us can fulfill within our communities."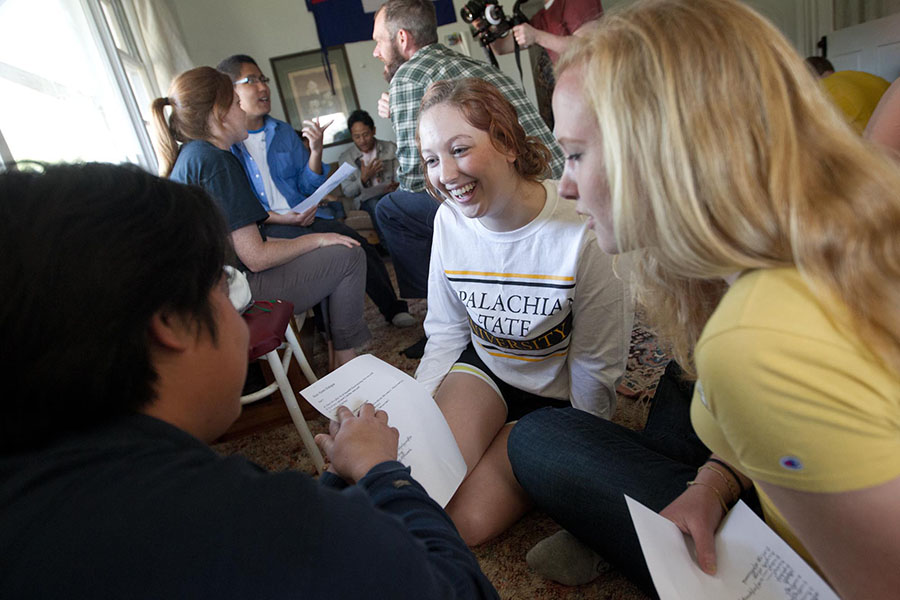 Appalachian's community engagement classification is based on its curricular engagement and outreach and partnerships activities. For instance, Appalachian and the Community Together (ACT) partners with more than 160 local organizations that utilize faculty expertise and provide service-learning and volunteer opportunities to students.
Other examples of community outreach or partnerships include an annual science festival hosted on campus, seminars and workshops for public school educators, a partnership with the Blue Ridge Parkway, and cultural programs offered to area public school students and the general public.
According to the Carnegie Foundation, the purpose of community engagement is the partnership of college and university knowledge and resources with those of the public and private sectors to enrich scholarship, research and creative activity; enhance curriculum, teaching and learning; prepare educated, engaged citizens; strengthen democratic values and civic responsibility; address critical societal issues; and contribute to the public good.
Student-focused community engagement activities are directed through the university' Civic Engagement Program based in University College and led by Dr. Brian MacHarg, director of Academic Civic Engagement.
"Appalachian has long been a national leader in service-learning and engaged pedagogies," said Dr. Mike Mayfield, vice provost for undergraduate education. "The Carnegie Foundation has recognized our participation in a critical and productive two-way dialogue between our campus and the community at large. We look forward to ongoing conversations on this campus and beyond on ways to continue that role in ways that support student learning and success."
About Appalachian State University
As the premier public undergraduate institution in the Southeast, Appalachian State University prepares students to lead purposeful lives as global citizens who understand and engage their responsibilities in creating a sustainable future for all. The Appalachian Experience promotes a spirit of inclusion that brings people together in inspiring ways to acquire and create knowledge, to grow holistically, to act with passion and determination, and to embrace diversity and difference. Located in the Blue Ridge Mountains, Appalachian is one of 17 campuses in the University of North Carolina System. Appalachian enrolls nearly 21,000 students, has a low student-to-faculty ratio and offers more than 150 undergraduate and graduate majors.
What do you think?
Share your feedback on this story.