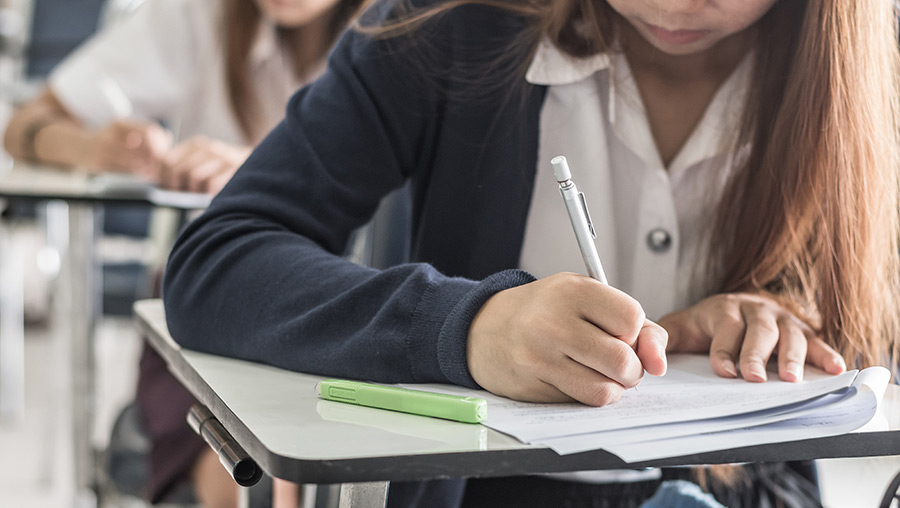 Posted Jan. 20, 2017 at 1:26 p.m.
BOONE, N.C.—Appalachian State University will collaborate with Winston-Salem/Forsyth County Schools (WS/FCS) in a Laboratory School program to enhance student education and outcomes in K-8 classrooms in low-performing school districts across the state.
Appalachian was selected as one of eight institutions within the university system charged with establishing a Laboratory School (lab school) in districts with more than 25 percent of schools identified as "low performing" according to state guidelines. The University of North Carolina Board of Governors selected Appalachian because of the quality of its educator preparation program.
The lab school, mandated by the state legislature and executed by the UNC Board of Governors in compliance with North Carolina House Bill 1030, will operate for a minimum of five years. It will improve student performance by providing "an enhanced education program for students and exposure and training for teachers and principals to successfully address challenges existing in high-needs school settings."
Chancellor Sheri N. Everts remarked, "It is fitting Appalachian has been selected by the Board of Governors for this extraordinary program. Appalachian's roots in education go back to its beginnings as a training school for teachers. So many of Appalachian's teacher education graduates work in North Carolina, and the university has at least one graduate teaching in every county in the state. This will be beneficial to both our students and those in Forsyth County schools. Furthermore, our faculty's research and data around this program likely will have implications for education programs nationwide."
According to Dr. Melba Spooner, dean of Appalachian's Reich College of Education (RCOE), representatives from Appalachian and WS/FCS have engaged in preliminary discussions around establishing a lab school designed to improve student outcomes while preparing educators to focus on the literacy needs of low-performing students. While a specific school has not yet been determined, planning conversations will continue throughout the year.
The other system institutions that will create lab schools are East Carolina University, N.C. Central University, the University of North Carolina at Charlotte, the University of North Carolina at Greensboro, the University of North Carolina at Pembroke, the University of North Carolina at Wilmington and Western Carolina University. In compliance with HB1030, four of the eight schools – one in each major school district in the state – must open in 2017-18 and four must open in the 2018-19 school year.
This project is yet another collaboration between the RCOE and WS/FCS. The college has maintained a presence in the area since 2000, with literacy as a focus for teacher professional development. For example, the reading education master's program has offered courses in Winston-Salem since 2002, and many area teachers hold the M.A. degree and reading licensure from Appalachian. This partnership, which was formalized through a joint agreement negotiated in 2014 and 2015 and signed in 2016, provides support for literacy professional development to school system teachers.
"One of the real keys for us on this project is the very positive existing relationship we share with Winston-Salem/Forsyth County Schools," Spooner said. "And, we are excited and enthusiastic about another opportunity to make a difference there. We look forward to continuing our work with the talented and devoted educators in Forsyth, and to collaborating on this worthwhile endeavor. Our ultimate goals are great outcomes for all the individuals involved."
In accordance with HB1030, Appalachian's Board of Trustees will oversee the lab school, including establishing an advisory board, the academic program for the school and standards of performance and conduct for the school. Food and transportation services for the school will be provided by WS/FCS.
About the Reich College of Education
Appalachian offers one of the largest undergraduate teacher preparation programs in North Carolina, graduating about 500 teachers a year. The Reich College of Education (RCOE) enrolls approximately 2,400 students in its bachelor's, master's, education specialist and doctoral degree programs. With so many teacher education graduates working in the state, there is at least one RCOE graduate teaching in every county in North Carolina.
Winston-Salem Journal
Nov. 9, 2017
About Appalachian State University
As the premier public undergraduate institution in the state of North Carolina, Appalachian State University prepares students to lead purposeful lives as global citizens who understand and engage their responsibilities in creating a sustainable future for all. The Appalachian Experience promotes a spirit of inclusion that brings people together in inspiring ways to acquire and create knowledge, to grow holistically, to act with passion and determination, and to embrace diversity and difference. Located in the Blue Ridge Mountains, Appalachian is one of 17 campuses in the University of North Carolina System. Appalachian enrolls more than 20,000 students, has a low student-to-faculty ratio and offers more than 150 undergraduate and graduate majors.
What do you think?
Share your feedback on this story.