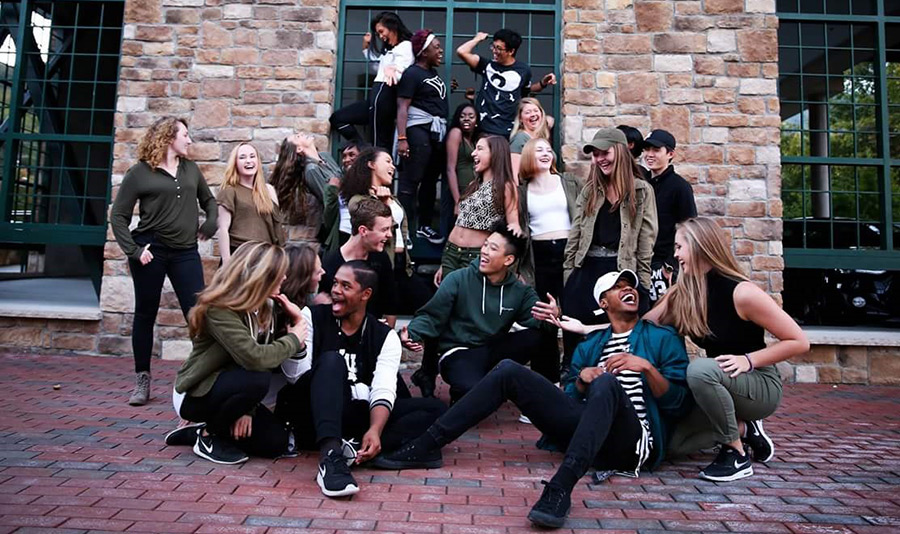 Posted March 23, 2017 at 10:59 a.m.
BOONE, N.C.—The 16th annual Diversity Celebration will be held Tuesday, April 4, from 3 – 9 p.m. in Plemmons Student Union at Appalachian State University.
The event features performers and presenters from across the Southeast, including local artists who will share aspects of Appalachian culture and customs and traditions from around the world. International foods and crafts also will be available.
Global learning is one of Appalachian State University's major strategic initiatives, and graduates become globally competent through classroom and out-of-classroom experiences. To that end, Chancellor Sheri N. Everts said, "The diversity celebration engages the community to explore diversity and cultural influences that shape our region and world as well as our daily lives."
The celebration is free and open to the public. Approximately 200 students from surrounding schools are expected to attend, along with Appalachian faculty, staff and students.
"The Diversity Celebration provides the opportunity for participants to have experiences outside of their own culture," Danielle J. Carter, director of multicultural student development, said. "This event is important to Appalachian because it provides an opportunity to bring faculty, staff, students and the local community together in a welcoming and safe environment where exploration of difference is valued."
Performances scheduled include a mariachi band, bagpipes, Latin music, reggae and jazz. Students may participate in or observe a variety of dances including ballroom, K-pop, line, Greek and swing dancing, and demonstrations of African, hula, Israeli, Latin and Scottish dance, to name a few.
Some of the international dishes supplied by the university's Food Services include Middle Eastern tabbouleh with pita chips; Thai corn fritters; Mexican chorizo and potato quesadilla; tatale, a Ghanaian plantain pancake; alfajores, a caramel butter cookie rolled in coconut from South America; and Swedish kanelbullar, cinnamon rolls with cardamom or citrus flavoring.
The Unity Festival, originally a community festival scheduled around Martin Luther King Day activities, has been part of the Diversity Celebration since 2006 and features hands-on educational and entertainment activities from other cultures. This year some of the stations include Japanese origami and calligraphy; "Protecting the Environment the German Way" activities centered around animals and recycling; a French corner with tissue and construction paper crafts; the Chinese Hungry Ghost Festival, where students can draw and color a ghost home; and an opportunity to try on a sari and chose a bindi, the decorative mark worn in the middle of the forehead by Indian women.
Appalachian regional crafts include spinning wool, toy making, colonial knotted bedspread demonstration, fabric making and butter churning and apple peeling practices pre-electricity.
A Boone craftsperson and artist will lead the "Be the Change Project," where students explore the qualities and coping mechanisms for change.
A cricket game and drag show also are on the schedule. For a full schedule, visit http://diversity.appstate.edu/celebration
About Appalachian State University
As the premier public undergraduate institution in the state of North Carolina, Appalachian State University prepares students to lead purposeful lives as global citizens who understand and engage their responsibilities in creating a sustainable future for all. The Appalachian Experience promotes a spirit of inclusion that brings people together in inspiring ways to acquire and create knowledge, to grow holistically, to act with passion and determination, and to embrace diversity and difference. Located in the Blue Ridge Mountains, Appalachian is one of 17 campuses in the University of North Carolina System. Appalachian enrolls more than 19,000 students, has a low student-to-faculty ratio and offers more than 150 undergraduate and graduate majors.
What do you think?
Share your feedback on this story.