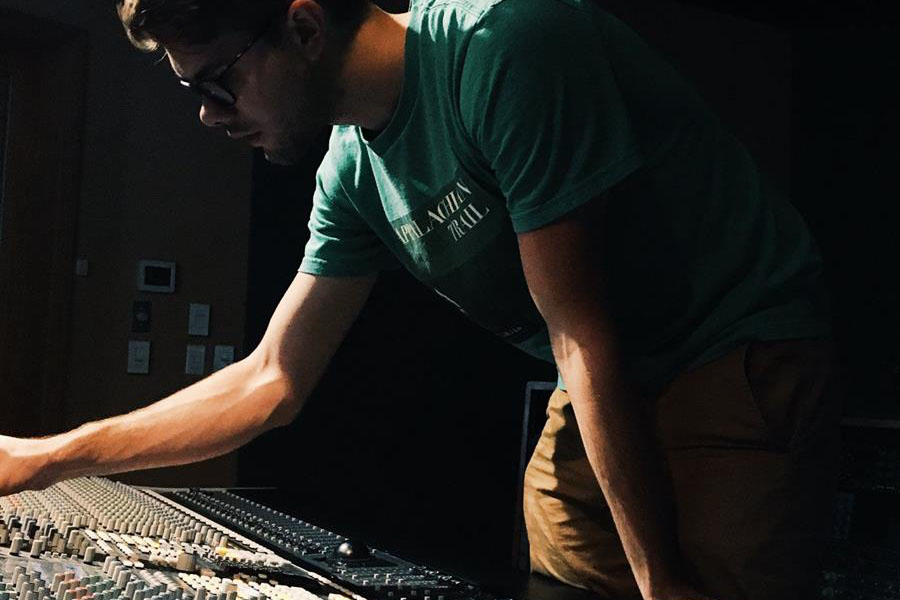 Posted Oct. 19, 2018 at 4:29 p.m.
BOONE, N.C. — While a student at Appalachian State University, Graham Sloboda '17 learned to wear many hats: musician, producer, engineer and businessman. Now a New Yorker, he's still wearing them.
Sloboda, from Boone, is a freelance audio engineer for Power Station at BerkleeNYC, a recording studio where artists such as Bruce Springsteen, Madonna, the Rolling Stones and many more have made records.
Sloboda is also an editor for John Marshall Media (JMM), an audio production studio specializing in audiobooks, educational content and podcast production. At JMM, his job as editor of read-aloud educational textbooks entails piecing together the best parts of multiple takes into one perfect take.
"I truly enjoy working with the engineers at JMM and being part of the culture there," Sloboda said. "The bar for excellence is so high."
JMM's work has won multiple Grammy Awards, including a 2007 win for the audiobook of "Harry Potter and the Deathly Hallows" narrated by Jim Dale.
While at Appalachian, Sloboda said he decided the recording program was the most attractive option. Having completed the music industry studies program with a concentration in recording and production, Sloboda said he "wouldn't have traded it for any other."
"Appalachian presents a unique opportunity to learn multiple facets of the music industry and learn from great professors in a beautiful town," he said. "The program finishes out the senior capstone with a full-time, 14-week internship outside of Boone, so the students graduate with real-world experience."
Sloboda said there were several faculty members who changed his life and outlook on music, and taught him that learning itself is one of the keys to life. In particular, he cited Scott Wynne, professor and chief recording engineer in Appalachian's Hayes School of Music.
"It took me until my senior year to get my act together, but (Wynne) was patient as a professor and continued to push me when I was doing well — and when I was not," Sloboda said, adding that Wynne inspired him to be the best version of himself.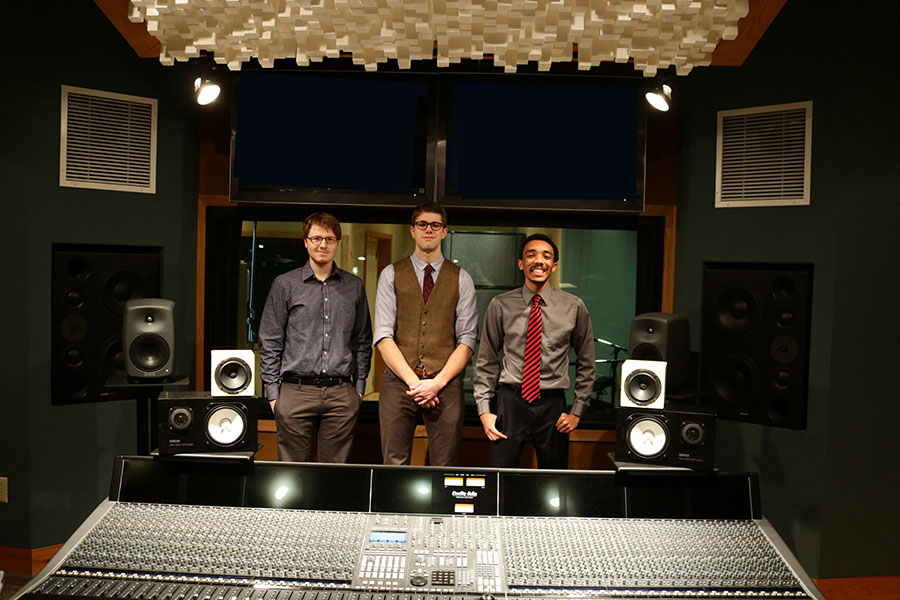 During his senior year, Sloboda was hired as an assistant audio engineer for the 2017 summer season at the prestigious Aspen Music Festival and School in Colorado. He was part of a team — which included Wynne, who has worked at Aspen for nine seasons and serves as the festival's chief recording engineer — charged with recording some 300 festival concerts over eight weeks.
The most important lesson Sloboda learned at the festival was the importance of attention to detail in every step of the job, from the preproduction notes to the sending of the files.
"I got to glean knowledge from the incredible people and engineers there," Sloboda said, "and started the transition from professional student to professional audio engineer."
Sloboda is thankful for his time at Appalachian, where he said he worked at all hours of the day and night.
"It's that degree I worked so hard for that has got me every job I've had so far," he said.
Appalachian tracks where its graduates go, notes high success rate
About the Hayes School of Music
The Hayes School of Music prepares young musicians for professional lives as performers, composers, music educators, music therapists, conductors and music industry professionals, ensuring the next generation of musical leadership for the state, region and nation. Noted for quality instruction by national and internationally recognized faculty musicians, the school offers four undergraduate degree programs and three graduate-level programs. Learn more at https://music.appstate.edu.
About Appalachian State University
As the premier public undergraduate institution in the Southeast, Appalachian State University prepares students to lead purposeful lives. App State is one of 17 campuses in the University of North Carolina System, with a national reputation for innovative teaching and opening access to a high-quality, affordable education for all. The university enrolls more than 21,000 students, has a low student-to-faculty ratio and offers more than 150 undergraduate and 80 graduate majors at its Boone and Hickory campuses and through App State Online. Learn more at https://www.appstate.edu.
What do you think?
Share your feedback on this story.