Posted Nov. 19, 2018 at 4:56 p.m.
BOONE, N.C. — Appalachian State University senior Ryan Decker, an industrial design major from Hendersonville, is the recipient of a Pinnacle Award — the furniture design industry's most prestigious honor.
The International Society of Furniture Designers (ISFD) recognizes designs in 18 home furnishings categories for the Pinnacle Awards, which are presented during the industry's annual fall trade show known as High Point Market in High Point.
Decker's "Warden of Wallop Park" cabinet earned top honors in the student category. He led a strong field of finalists that included Appalachian senior John Lalevee, of Raleigh, who is also an industrial design major.
This year's award winners were announced Oct. 15. Also honored was Appalachian alumnus Wilson Keel '15, who currently leads engineering and design at Charleston Forge, a furniture company that produces handmade, high-quality, steel, wood and leather furniture.
Decker's award gives Appalachian back-to-back winners in the student category of the Pinnacle Awards. Walter Mingledorff '18, a graduate of the industrial design program, took top honors in 2017.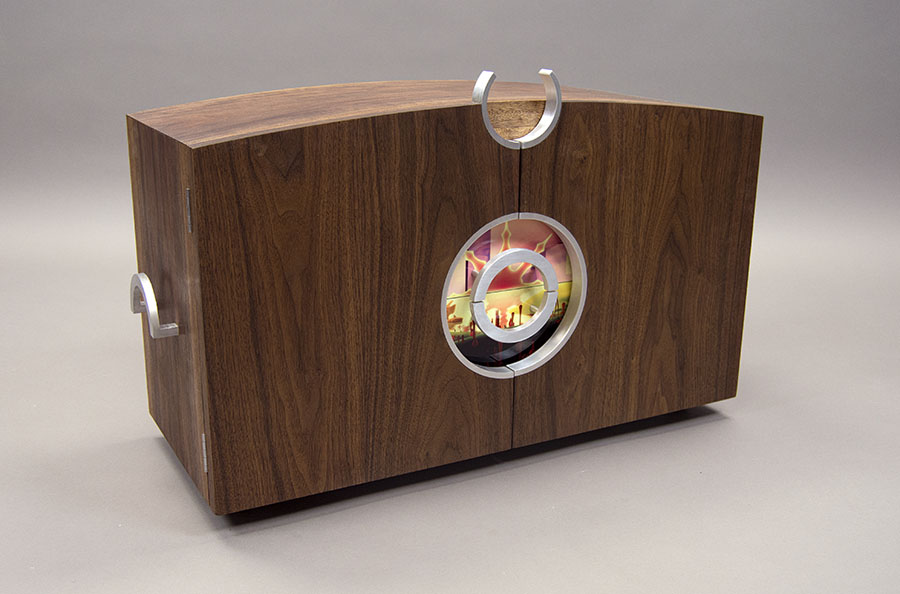 Decker said the inspiration for his winning cabinet came from the classic forms of bargueño desks of the Spanish Renaissance in the 15th and 16th centuries.
"They are small, portable chests of drawers, some with religious iconography painted on the drawer faces," he said.
Decker, who received a Celia Moh Scholarship for the 2018–19 academic year, said he chose to study applied design at Appalachian because he felt it was an exciting balance between creativity and problem-solving while still being a good application for his passion for 3D modeling.
"This has evolved into a platform to create functional art, to see my digital designs come to life, and learn materials and processes that will be helpful well outside of the program," he said.
Decker said winning a Pinnacle Award and spending time at the High Point Market — the largest furnishings industry trade show in the world — has given him confidence that will translate into any career he pursues in the furniture industry.
"It is a very comforting validation that I can create work for myself and my tastes and others will still enjoy it," he said. "It makes me want to push myself and my work further and continue pursuing what I truly love, regardless of what is currently trendy, marketable or desired."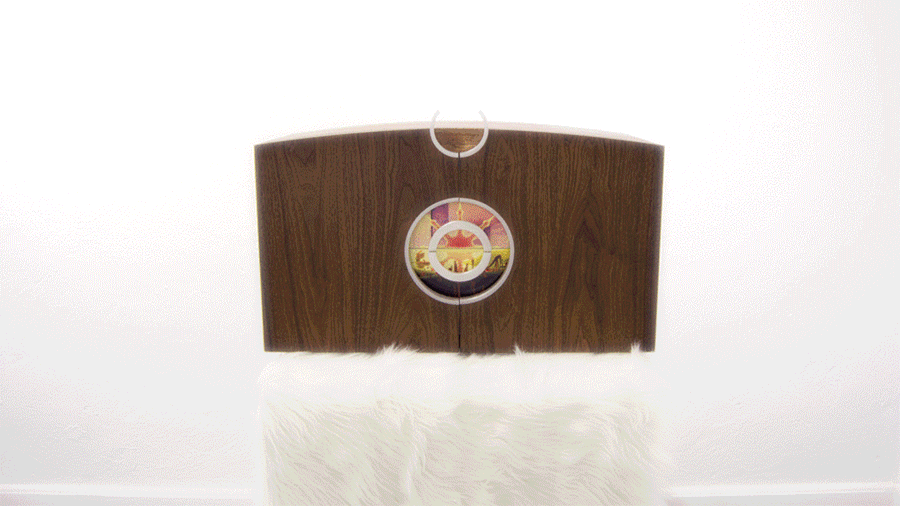 College of Fine and Applied Arts
March 6, 2018
About the Department of Applied Design
One of seven departments housed in the College of Fine and Applied Arts, the Department Applied Design at Appalachian State University fosters excellence in design education, design research and professional placement. The department balances theoretical and pragmatic approaches while exploring an awareness of impact through design decisions on the global community. Faculty focus on a holistic approach to creative problem-solving by integrating sustainability and ethical responsibility in teaching and practice. The department offers bachelor's degrees in apparel design and merchandising, industrial design and interior design. Learn more at https://design.appstate.edu.
About the College of Fine and Applied Arts
Appalachian State University's College of Fine and Applied Arts is a dynamic and innovative group of seven academic departments, bringing together a variety of perspectives, experiences and real-world education to provide unique opportunities for student success. The college has more than 3,000 undergraduate and graduate majors. Its departments are Applied Design, Art, Communication, Military Science and Leadership, Sustainable Development, Sustainable Technology and the Built Environment, and Theatre and Dance. Learn more at https://faa.appstate.edu.
About Appalachian State University
As the premier public undergraduate institution in the Southeast, Appalachian State University prepares students to lead purposeful lives. App State is one of 17 campuses in the University of North Carolina System, with a national reputation for innovative teaching and opening access to a high-quality, affordable education for all. The university enrolls more than 21,000 students, has a low student-to-faculty ratio and offers more than 150 undergraduate and 80 graduate majors at its Boone and Hickory campuses and through App State Online. Learn more at https://www.appstate.edu.
What do you think?
Share your feedback on this story.