Posted Aug. 21, 2020 at 2:41 p.m.
BOONE, N.C. — Appalachian State University English majors Jay Phillips and Victoria Goff have been recognized for their poetic talents — they are the winner and runner-up, respectively, of Appalachian's 2020–21 Truman Capote Literary Trust Scholarship for Creative Writing competition.
The Truman Capote Literary Trust Scholarship is an annual award for Appalachian juniors or seniors enrolled full time and majoring in English with a concentration in creative writing. The competition, which takes place each spring semester, alternates annually between the genres of poetry and prose (fiction, creative nonfiction, playwriting and screenwriting).
Phillips, a junior from Charlotte, was awarded a $3,649 scholarship for her poems "Only," "Almost," "it's 1:54 am and i'm st*ned" and "Nigrescence." This spring, Phillips was recognized with the 2020 Margie Idol Scholarship in poetry as part of Appalachian's fall 2019 creative writing scholarship competition, giving her back-to-back wins in the Department of English's fall 2019 and spring 2020 creative writing scholarship competitions.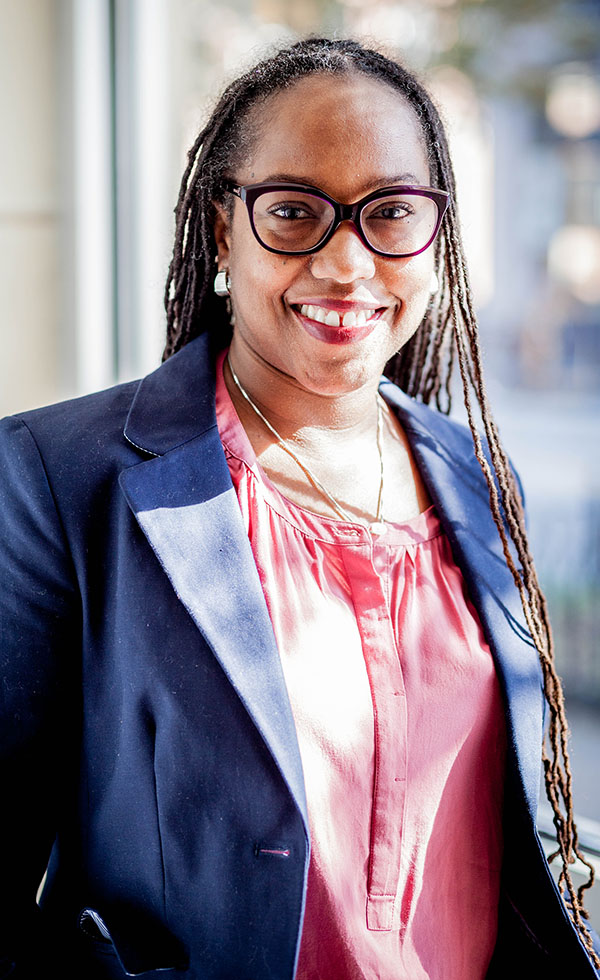 Poet Jacinta White, who served as the final judge for the Truman Capote Literary Trust Scholarship competition, said, "Jay's poetry slams the page with such clear rawness that you're drawn in immediately. Here, the craft of poetry serves as a container for which metaphors and history guide your gaze inside of a life — ours and the poet's — and you're on a journey into what may be unfamiliar. This is what great storytelling does, and Jay's poetry does just that."
White is the author of "Resurrecting the Bones: Born from a Journey through African American Churches & Cemeteries in the Rural South" (Press 53, 2019) and will appear as the first author in Appalachian's virtual fall 2020 Hughlene Bostian Frank Visiting Writers Series.
Goff, a junior from Akron, Ohio, was recognized as the runner-up for her poems "Whirlpool," "How to Flip a Record," "Leaving the Living Room" and "Generation Z."
"Inside Victoria's poems you find more poems mirroring what is missing, what has fallen, what is broken and what has been left unsaid," White said. "Her commanding lines whisper for us to come closer and invite us to, perhaps, see something differently."
The Truman Capote Literacy Trust Scholarship is supported through a fund endowed by the late author's estate to support scholarships in Appalachian's creative writing program.
Next year's Truman Capote Literary Trust Scholarship competition will be in prose. Learn more about this scholarship opportunity and others in the Department of English.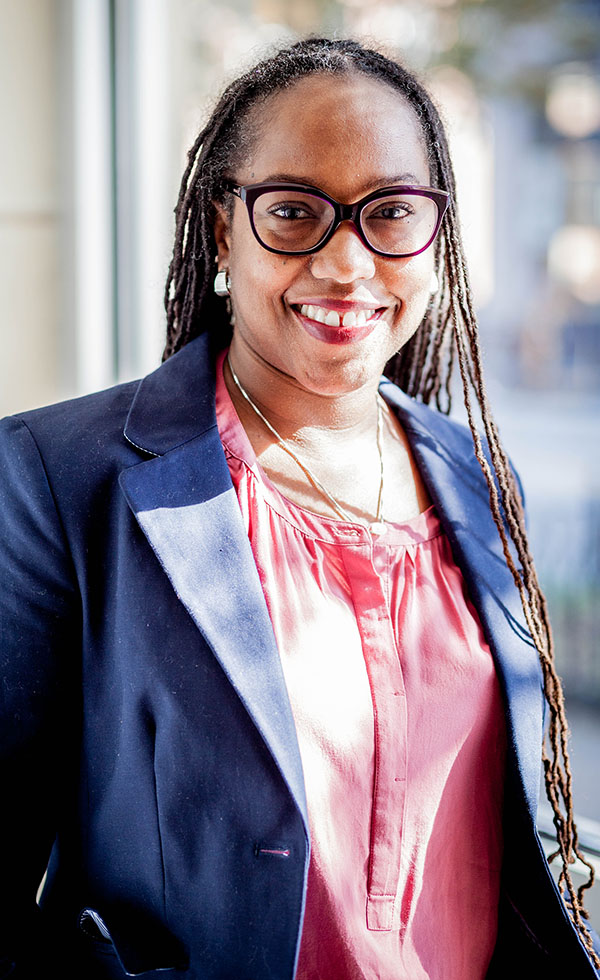 What do you think?
Share your feedback on this story.
About the Department of English
The Department of English at Appalachian State University is committed to outstanding work in the classroom, the support and mentorship of students, and a dynamic engagement with culture, history, language, theory and literature. The department offers master's degrees in English and rhetoric and composition, as well as undergraduate degrees in literary studies, film studies, creative writing, professional writing and English education. Learn more at https://english.appstate.edu.
About the College of Arts and Sciences
The College of Arts and Sciences (CAS) at Appalachian State University is home to 17 academic departments, two centers and one residential college. These units span the humanities and the social, mathematical and natural sciences. CAS aims to develop a distinctive identity built upon our university's strengths, traditions and unique location. The college's values lie not only in service to the university and local community, but through inspiring, training, educating and sustaining the development of its students as global citizens. More than 6,400 student majors are enrolled in the college. As the college is also largely responsible for implementing App State's general education curriculum, it is heavily involved in the education of all students at the university, including those pursuing majors in other colleges. Learn more at https://cas.appstate.edu.
About Appalachian State University
As the premier public undergraduate institution in the Southeast, Appalachian State University prepares students to lead purposeful lives as global citizens who understand and engage their responsibilities in creating a sustainable future for all. The Appalachian Experience promotes a spirit of inclusion that brings people together in inspiring ways to acquire and create knowledge, to grow holistically, to act with passion and determination, and to embrace diversity and difference. Located in the Blue Ridge Mountains, Appalachian is one of 17 campuses in the University of North Carolina System. Appalachian enrolls nearly 21,000 students, has a low student-to-faculty ratio and offers more than 150 undergraduate and graduate majors.