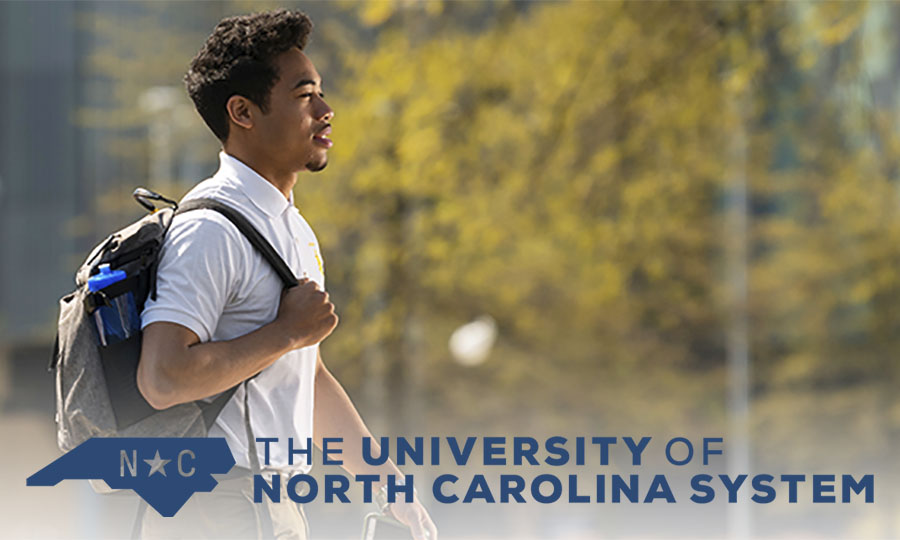 Posted Sep. 18, 2020 at 3:52 p.m.
BOONE, N.C. — The University of North Carolina (UNC) System has released a questionnaire to support the work of its Racial Equity Task Force, a special committee of the UNC Board of Governors. The survey — sent to faculty, staff and students of all 17 UNC System institutions, including Appalachian State University — will be open for submissions until Sept. 30.
App State Chancellor Sheri Everts said, "I especially encourage Appalachian's faculty, staff and students to take time to complete this survey. The results, along with many other initiatives in place across the UNC System, will help advance our efforts toward diversity, equity, inclusion and, in this case, issues related to systemic racial injustices."
According to the email sent to App State faculty, staff and students Sept. 15, the questionnaire's objectives are as follows:
To understand how racial diversity, equity and inclusion are perceived on UNC System campuses.
To evaluate where the UNC System should prioritize efforts.
To give all members of the UNC System a chance to be heard by the UNC System Racial Equity Task Force.
The survey questions are specific to each institution and focus on experiences and perceptions related to racial diversity, equity and inclusion. Survey participants must be at least 18 years old and participation in the questionnaire is voluntary.
All submitted information will be anonymous and general results from the questionnaire will be shared with the UNC System Office to help inform efforts to foster positive campus climates at UNC System institutions.
UNC System stakeholders can also share feedback through the Share Your Ideas online form or by emailing racialequity@northcarolina.edu.
What do you think?
Share your feedback on this story.
About Diversity and Inclusion at Appalachian
Appalachian State University is committed to developing and allocating resources to the fundamental task of creating a diverse campus culture. We value diversity as the expression of human similarities and differences, as well as the importance of a living and learning environment conducive to knowledge, respect, acceptance, understanding and global awareness. Learn more at http://diversity.appstate.edu.
About Appalachian State University
As the premier public undergraduate institution in the Southeast, Appalachian State University prepares students to lead purposeful lives as global citizens who understand and engage their responsibilities in creating a sustainable future for all. The Appalachian Experience promotes a spirit of inclusion that brings people together in inspiring ways to acquire and create knowledge, to grow holistically, to act with passion and determination, and to embrace diversity and difference. Located in the Blue Ridge Mountains, Appalachian is one of 17 campuses in the University of North Carolina System. Appalachian enrolls nearly 21,000 students, has a low student-to-faculty ratio and offers more than 150 undergraduate and graduate majors.