Posted April 6, 2011 at 1:23 p.m.
BOONE, N.C. — Appalachian State University has been a leader in sustainability education for more than 25 years. The university houses the nation's oldest, recognized sustainable development (est. 1991) and appropriate technology (est. 1984) programs, and students say that an emphasis on sustainability is a significant factor in their choice to attend Appalachian.
There are more than a dozen environmental academic program areas on campus. In addition, more than 60 Appalachian faculty members in more than 20 disciplines focus their research on sustainability-related topics such as food production, land use, climate change, gender issues, renewable energy and economics. As an interdisciplinary topic, sustainability is incorporated into nearly all academic areas.
Key research initiatives include:
AppalAIR

The Appalachian Atmospheric Interdisciplinary Research program (AppalAIR) monitors air quality and atmospheric conditions and their impact on ecosystems in the region. It is the only monitoring station east of Illinois that has been invited to collaborate with NOAA's global network of aerosol monitoring stations. The program involves faculty and students from biology, chemistry, geography and planning, geology, physics and astronomy, and computer science.

2011 Solar Decathlon

Appalachian is one of 20 institutions chosen from around the globe to compete in the U.S. Department of Energy Solar Decathlon 2011. The competition will be held in Washington, D.C., in September 2011 in the National Mall's West Potomac Park between the Lincoln and Jefferson memorials. Students are constructing a 970-square-foot "solar homestead" using innovative solar energy that will make the home 100 percent self-sufficient. Appalachian is the only university from North Carolina selected to compete in the decathlon.

Biomass Gasification

Students from the Department of Technology are using a two-year, $75,000 EPA P3 (People, Prosperity and the Planet) Award to develop an affordable combined heat, power and biochar system that uses agricultural byproducts, such as woodchips, to produce electricity. The students' project is titled "Biomass Gasification for Agricultural Energy Sources and Soil Enrichment." Biochar is a soil amendment that functions like an organic battery to store nutrients that otherwise leach out of the soil.

Teaching and Research Farm

The university's sustainable development program operates a Teaching and Research Farm and Agroecology Laboratory where students and faculty grow and research vegetable and fruit crops. They also maintain animals. The farm is currently located in Valle Crucis and will soon relocate to Ashe County. In addition to these activities, forests at the new location will be used for teaching, research and demonstration of agroforestry and sustainable forest and watershed management. The farm also offers activities related to anthropology, biology, ecology, geography, geology, history and other academic areas.

RIEEE

The Appalachian Research Institute for Environment, Energy and Economics (RIEEE) enhances research opportunities for faculty and students whose interests are associated with environmental science, renewable energy and economics. The Institute serves as an umbrella organization for three academic centers: The Appalachian State University Energy Center, Center for Economic Research and Policy Analysis, and The Southern Appalachian Environmental Research and Education Center (SAEREC).

Collaborative Biodiesel Project

This student-led initiative was initially funded by a 2006 EPA P3 Award to create a closed-loop biodiesel processing facility that provides for its own energy needs and recycles its waste products. Today, this project continues to allow students and faculty researchers to study alternative biofuels. The biodiesel produced at the facility powers vehicles of local residents, as well as the on-site boiler for the facility. Hot water and electricity for the facility are provided by solar panels. An adjacent greenhouse, also built by the students, houses research related to the project.

North Carolina Small Wind Initiative

This public service program sponsored by Appalachian and the NC State Energy Office raises awareness about the benefits and feasibility of wind power in the southern Appalachian region. It includes the operation of a research and development facility on Beech Mountain that tests six small wind turbines currently being sold in the U.S. marketplace.

Wind for Schools project

Funded by the U.S. Department of Energy's Wind Powering America's Wind for Schools project, Appalachian is developing educational programs to improve understanding of wind technology and install a small wind turbine at three schools in North Carolina. Faculty and students identified 150 schools in settings with an average wind speed of 10 miles per hour or higher, the minimum needed to operate a small two-kilowatt Skystream wind turbine.
What do you think?
Share your feedback on this story.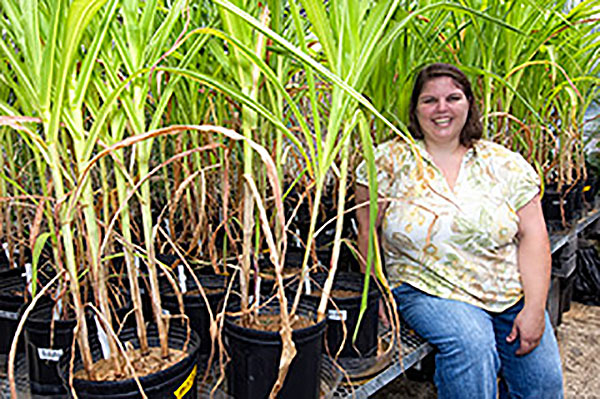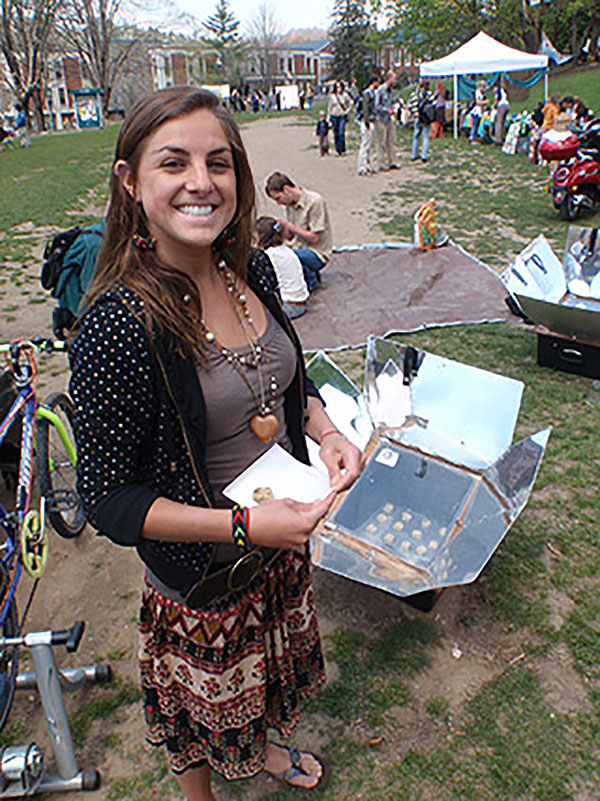 About Sustainability at Appalachian
Appalachian State University's leadership in sustainability is known nationally. The university's holistic, three-branched approach considers sustainability economically, environmentally and equitably in relationship to the planet's co-inhabitants. The university is an active steward of the state's interconnected financial, cultural and natural resources and challenges students and others think critically and creatively about sustainability and what it means from the smallest individual action to the most broad-based applications. The university offers both undergraduate and graduate academic degree programs that focus on sustainability. In addition, 100 percent of Appalachian's academic departments offer at least one sustainability course or course that includes sustainability, and all students graduate from programs that have adopted at least one sustainability learning outcome. Learn more at https://appstate.edu/sustainability.
About Appalachian State University
As the premier public undergraduate institution in the Southeast, Appalachian State University prepares students to lead purposeful lives as global citizens who understand and engage their responsibilities in creating a sustainable future for all. The Appalachian Experience promotes a spirit of inclusion that brings people together in inspiring ways to acquire and create knowledge, to grow holistically, to act with passion and determination, and to embrace diversity and difference. Located in the Blue Ridge Mountains, Appalachian is one of 17 campuses in the University of North Carolina System. Appalachian enrolls nearly 21,000 students, has a low student-to-faculty ratio and offers more than 150 undergraduate and graduate majors.