Posted Jan. 30, 2014 at 11:49 a.m.
BOONE, N.C. — Geologist Johnny Waters studies the relationship between climate change and changes in the ecosystem. As co-leader of a United Nations-sponsored research team, he and others have found evidence in Central Asia for catastrophic oceanographic events associated with climate change and a mass extinction that devastated tropical marine ecosystems 375 million years ago.
"The Late Devonian mass extinction was one of the five largest mass extinction events in the history of life," said Waters, who is joined on the research team by Sarah Carmichael, a colleague in Appalachian State University's Department of Geology. "Unlike the dinosaur mass extinction, which was related to an asteroid impact, this one was environmentally related."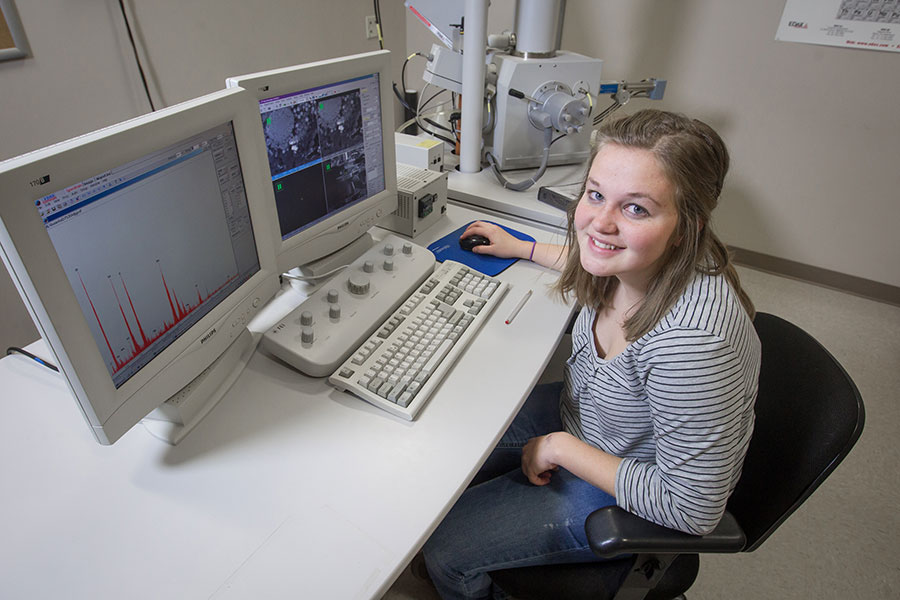 Today, increases in carbon dioxide are believed to cause warming and negative impacts to the ecosystem. In the Devonian period, it was rapid loss of carbon dioxide.
But the lessons are quite similar, according to Waters.
"We clearly are concerned today about climate change and its impact on the environment and its effect on the ecosystem, and the geologic record is really the only record where we can see these events and compare what happened before and after," he said.
'Super' greenhouse conditions
Waters' five-year U.N. International Geoscience Programme project began in 2011. His team has studied rock samples from remote areas of western China and more recently from new field sites in western Mongolia near the Russian and Chinese borders, which were once part of the ocean floor.
Geochemical signals preserved in the rocks record devastating climate change. The geography history, or paleogeography, of the field sites indicate that Devonian climate change not only had environmental impacts on life associated with large land masses, but also on life in the open ocean.
In the Devonian period, Waters explained, the world was experiencing super greenhouse climate conditions. It was very warm, there probably were no ice caps, and there was a lot of carbon dioxide in the atmosphere (with estimates of 4,000 parts per million). By comparison, the world's current CO2 level is close to 400 ppm.
"As plant communities expanded onto land to form the first forests, they depleted the carbon dioxide (CO2) that was in the atmosphere," Waters said. "CO2 levels dropped to 400 ppm toward the end of the Devonian. It got colder. There were glaciation events, and the rapid change in the climate caused severe extinction in the tropics and the existing coral reefs became extinct."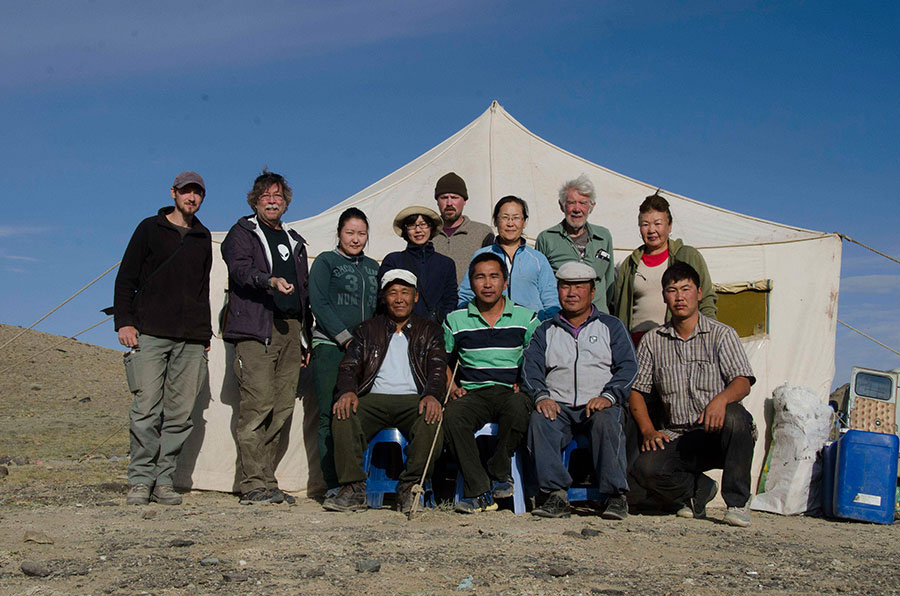 Rocks samples reveal history
Most of the knowledge that geologists have had about this mass extinction comes from North America and Europe. Obtaining samples from locations outside that region for understanding global climate change during this time period is important, according to scientists. Waters' team compared their Asian field data to established sequences found in in Europe and North America in order to develop a global understanding of the climate change associated with this mass extinction, Waters explained.
"We now have evidence that the radiation of surviving life following the mass extinction was centered in Central Asia," Waters said.
Students in Appalachian's Department of Geology have assisted with the U.N. team's research by analyzing the geochemistry of the samples under Carmichael's supervision. Additional analyses are being conducted at UNC-Chapel Hill and a university in Austria.
In late 2013, Waters and Carmichael presented the preliminary results of their research at the Geological Society of America's Annual Meeting in Denver and at the American Geophysical Union's annual meeting in San Francisco.
What do you think?
Share your feedback on this story.
About the Department of Geological and Environmental Sciences
Located in Western North Carolina, Appalachian State University provides the perfect setting to study geological and environmental sciences. The Department of Geological and Environmental Sciences provides students with a solid foundation on which to prepare for graduate school or build successful careers as scientists, consultants and secondary education teachers. The department offers six degree options in geology and two degree options in environmental science. Learn more at https://earth.appstate.edu.
About the College of Arts and Sciences
The College of Arts and Sciences (CAS) at Appalachian State University is home to 17 academic departments, two centers and one residential college. These units span the humanities and the social, mathematical and natural sciences. CAS aims to develop a distinctive identity built upon our university's strengths, traditions and unique location. The college's values lie not only in service to the university and local community, but through inspiring, training, educating and sustaining the development of its students as global citizens. More than 6,400 student majors are enrolled in the college. As the college is also largely responsible for implementing App State's general education curriculum, it is heavily involved in the education of all students at the university, including those pursuing majors in other colleges. Learn more at https://cas.appstate.edu.
About Appalachian State University
As the premier public undergraduate institution in the state of North Carolina, Appalachian State University prepares students to lead purposeful lives as global citizens who understand and engage their responsibilities in creating a sustainable future for all. The Appalachian Experience promotes a spirit of inclusion that brings people together in inspiring ways to acquire and create knowledge, to grow holistically, to act with passion and determination, and to embrace diversity and difference. Located in the Blue Ridge Mountains, Appalachian is one of 17 campuses in the University of North Carolina System. Appalachian enrolls more than 20,000 students, has a low student-to-faculty ratio and offers more than 150 undergraduate and graduate majors.