Posted Oct. 9, 2015 at 3 p.m.
BOONE, N.C. — Last May, two colleagues and I took 15 students to Cuba. It was our first trip with students.
Thanks to my colleagues Emily Daughtridge (Theatre and Dance) and Laurie Semmes (Hayes School of Music), we designed a truly multidisciplinary course: "Rhythm and Revolution: Exploring Music and Dance in Cuba." Emily was dance; Laurie was music; and I was Cuba – or at least Cuban history and politics.
Thanks to our colleagues and friends in Cuba, we stayed in Cuban homes and arranged our own transportation, avoiding state-owned hotels and tour companies that make trips to Cuba so expensive for students.
RELATED: Students reflect on their Cuba experience
Thanks to our students, we had 15 brave volunteers, eager to go where few Americans venture.
There was just one problem: Cubans do not like tourists.
My colleagues and I knew this from our previous travels in Cuba. Cubans resent tourists' money, their privileges and their freedom to travel. And they especially resent tourists who use their country as a playground, and could not care less about learning about Cuba.
I have heard Cubans complain about British, German and Spanish tourists. I have even heard them complain about Canadians, about whom it has been said, "Courtesy is their national pastime" (in addition to hockey).
And long ago Cubans complained about Americans, as they flocked to beaches and casinos in the years before Castro, making Cuba one of the most popular international destinations for the U.S. middle class.
We did not want Cubans to complain about our Appalachian students.
Developing a travel creed
Students' "Rhythm and Revolution" Creed
So we set about constructing a course that would make our students into travelers, not tourists.
Tourists, we told our students, want to have fun and they want to be comfortable. Travelers, however, want to learn. Sure, travelers want to have fun too, but their fun comes as a result of learning about the history, culture and politics of Cuba – and some of what Cubans go through each and every day.
We also developed a creed, a set of precepts that everyone (including the faculty) agreed to live by. Our creed put respect for Cubans up front, along with respect for other group members. We put our creed in a wallet-size card for everyone to carry.
And we had a mantra: We are travelers, not tourists. It said so right on the card.
We stayed in Cuban homes, not hotels. When possible, we took taxis, not buses; we avoided the usual tourist stops, nightclubs like the Tropicana and beaches like Varadero, places where the only Cuban you will meet is the one serving you a drink.
The Cubans we met were dancers, painters, actors and musicians – as well as a few doctors, lawyers and journalists. We met Cubans enthused about the economic changes now taking place in Cuba, and we met those who remain skeptical that the average Cuban will benefit from privatization.
The highlight of the trip was a visit to Korimakao, an arts collective in the south of the island.
Korimakao is not a place frequented by tourists. Its students, most of them in their early 20s, create performances that will be seen all over Cuba. They work long hours, live in cramped quarters (without air conditioning), eating beans and rice for most meals.
They don't speak much English in Korimakao either. But that did not deter our students. Rather than hang back, they threw themselves across cultural barriers, using any means at their disposal – hand gestures, broken Spanish, downloaded music – to make connections. They also ate whatever was put in front of them, and never complained (to the Cubans at least) about the heat.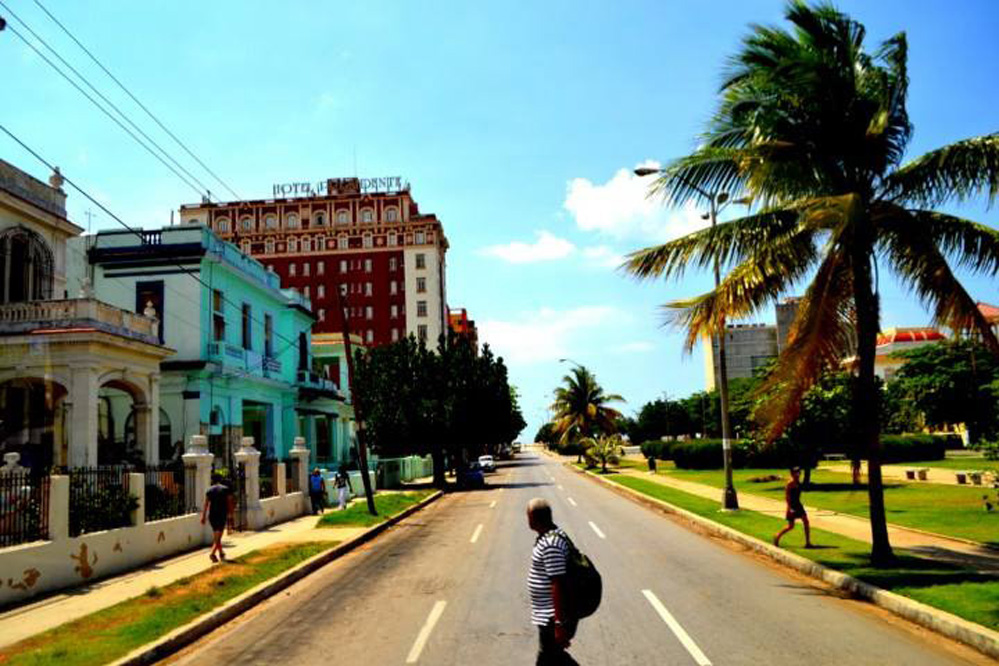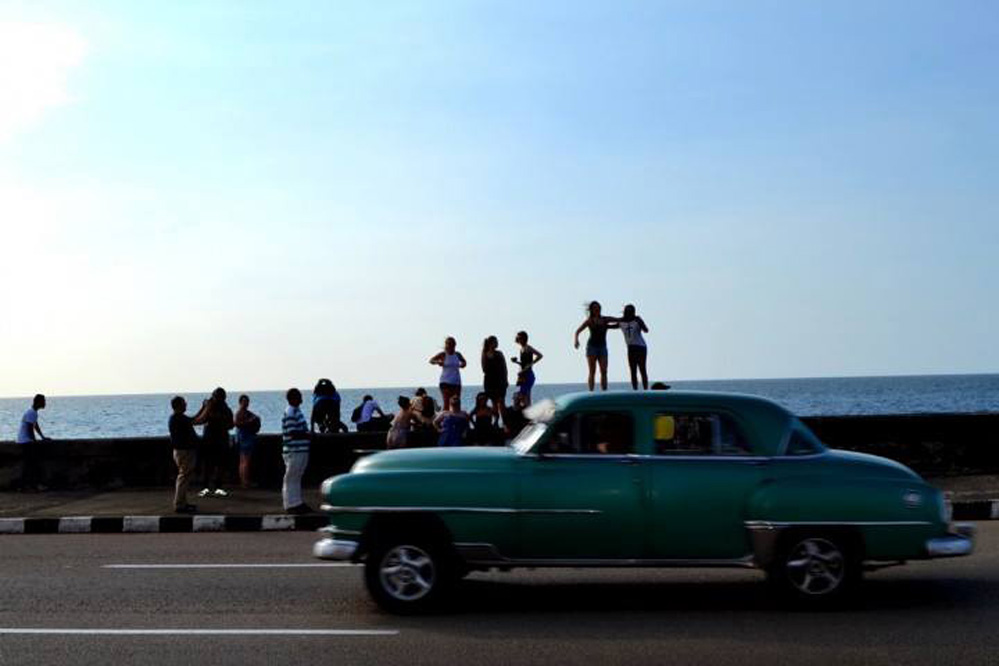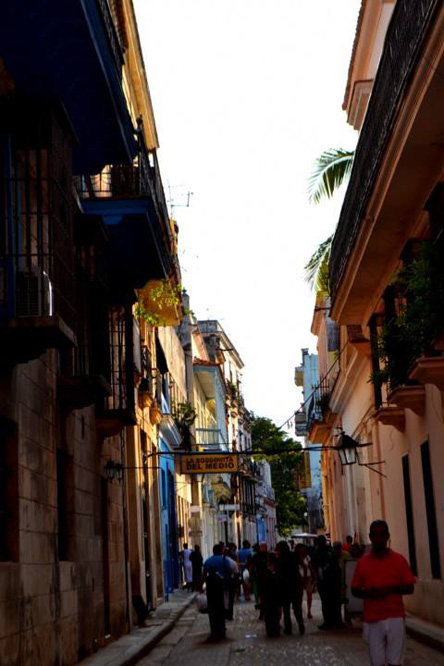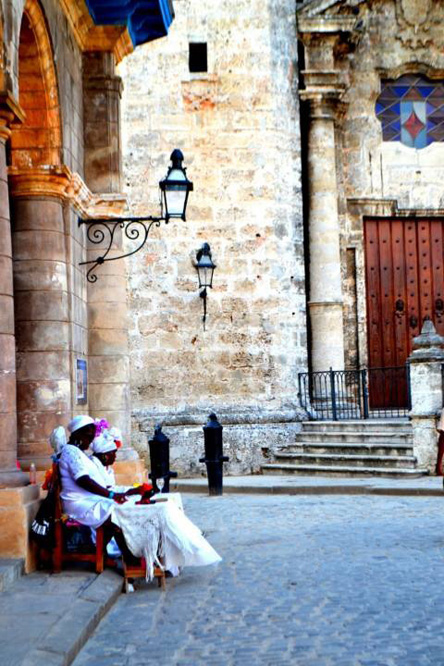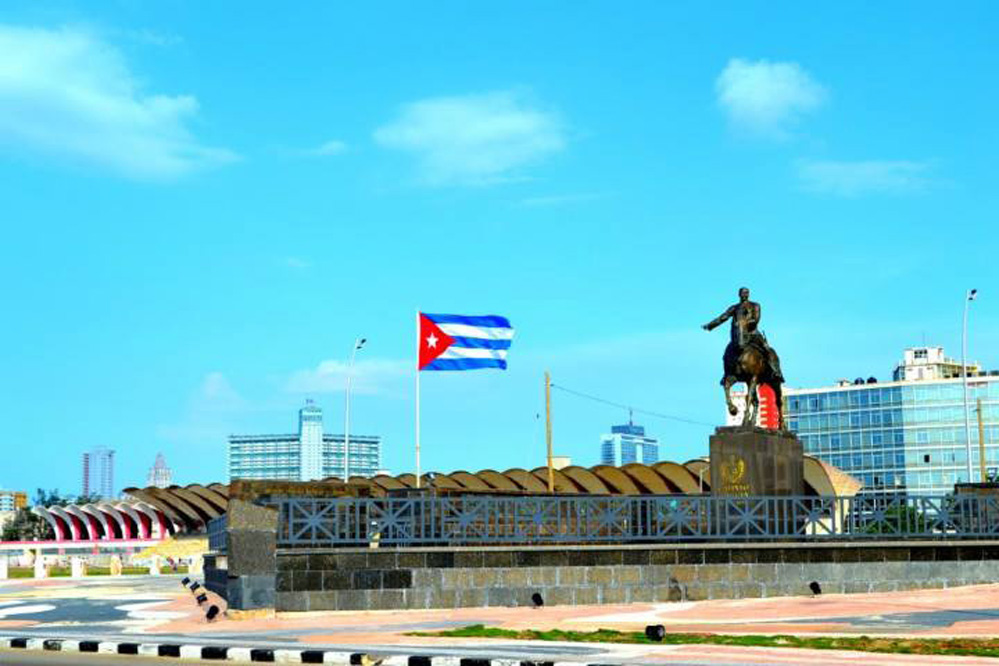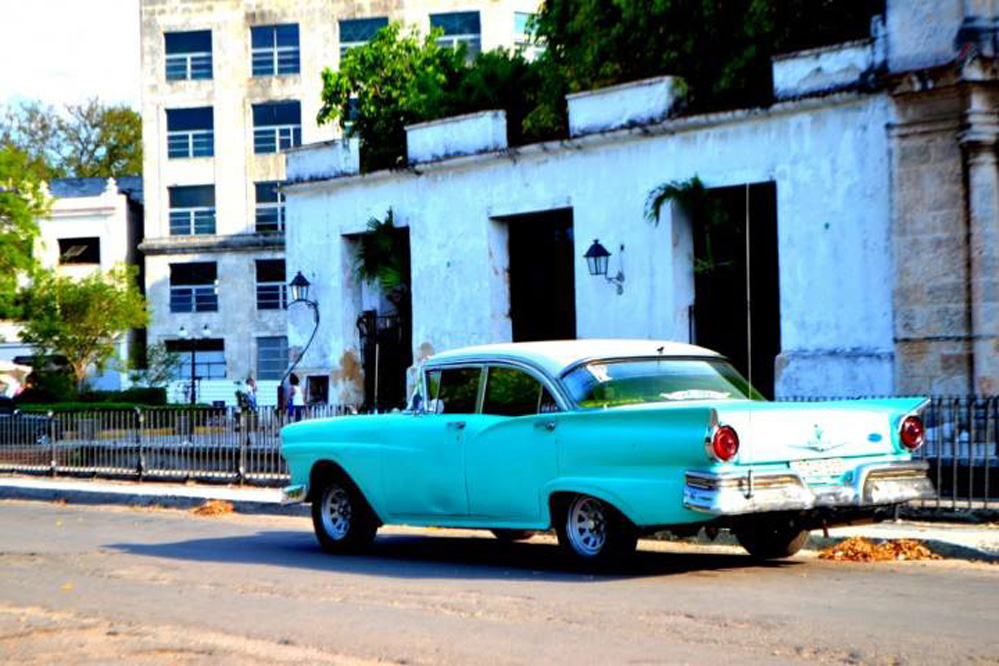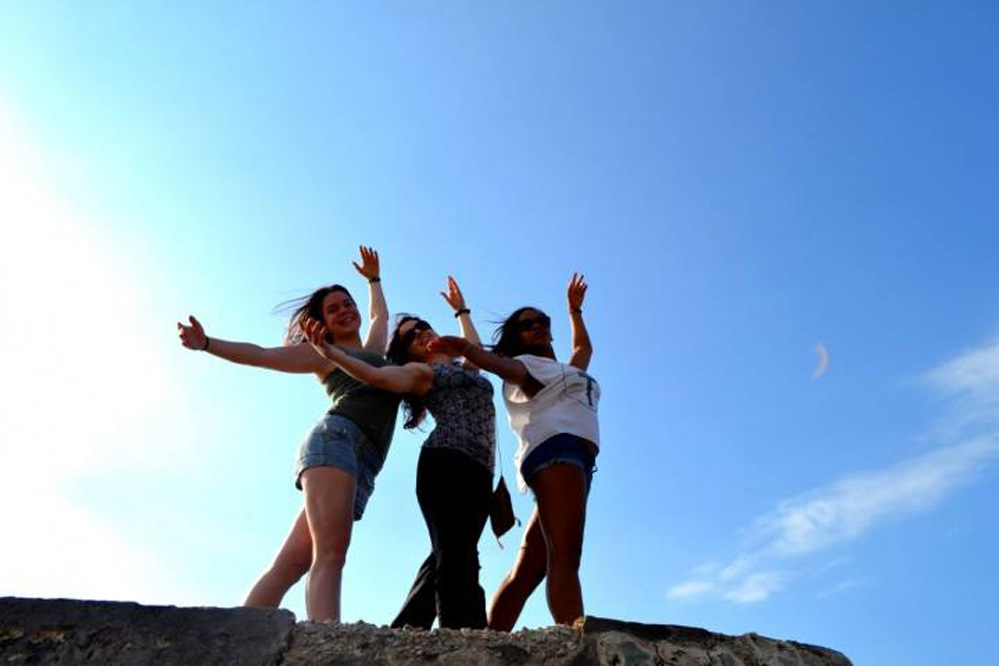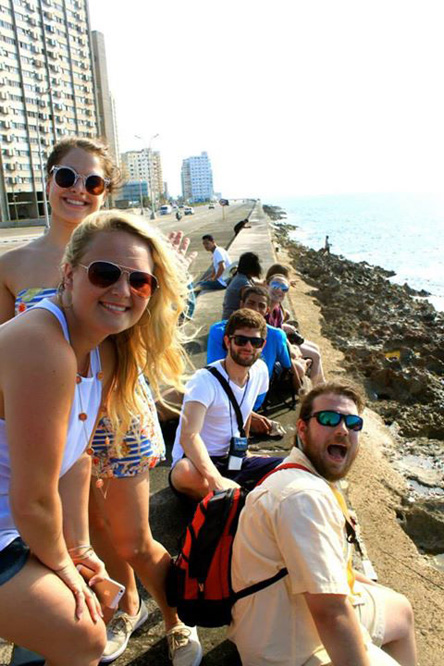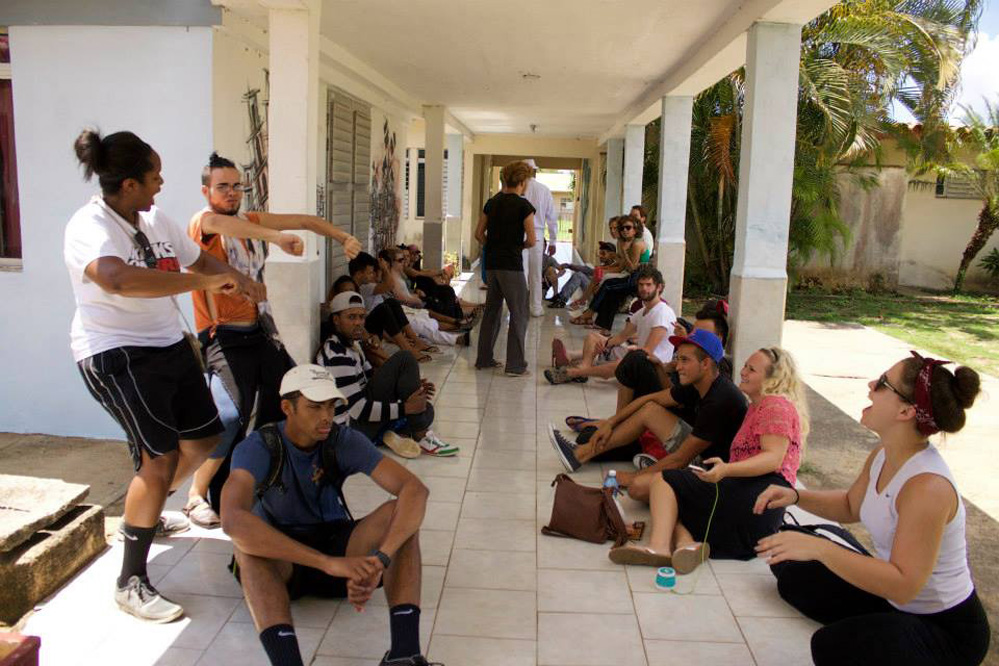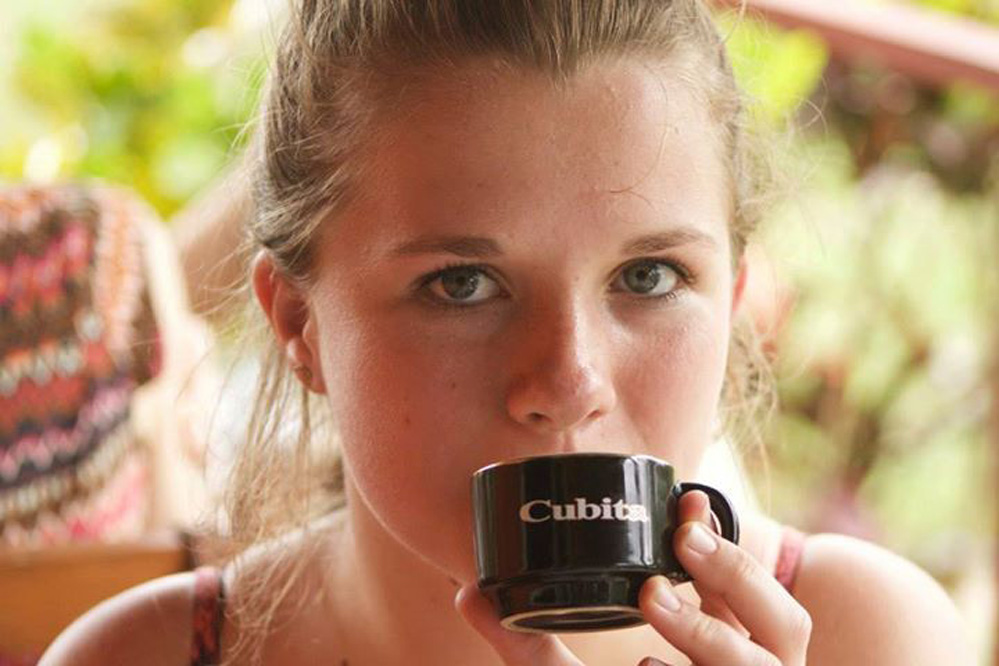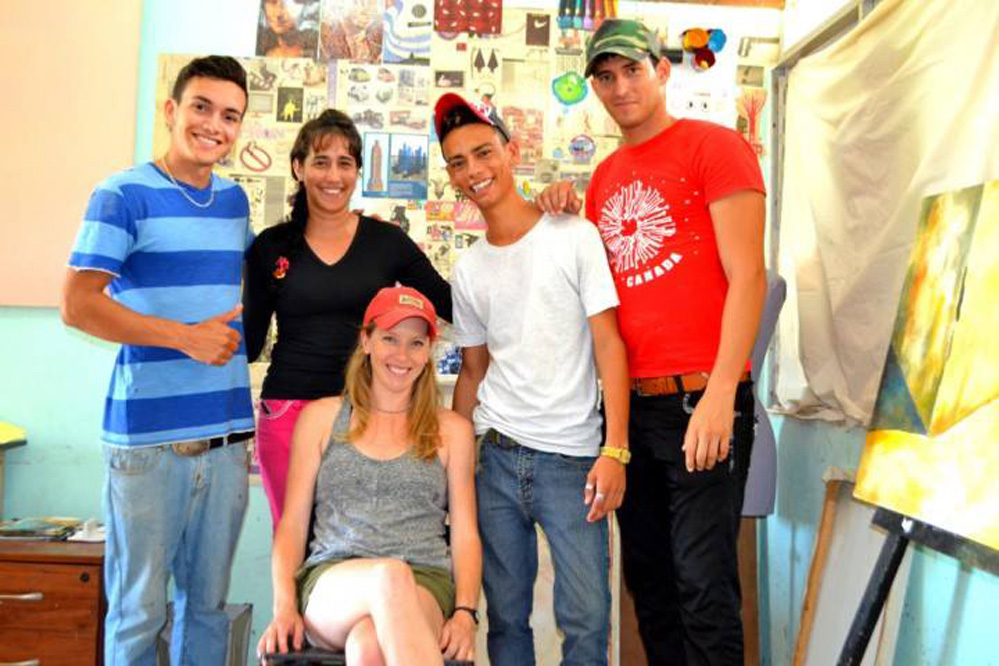 "Rhythm and Revolution" — Cuba Study Abroad, 2015
Images from a multidisciplinary, study abroad course titled "Rhythm and Revolution: Exploring Music and Dance in Cuba." The program was led by faculty in dance, music and global studies.
Embracing the ethic of travel
Over time, our students came to see themselves as travelers who learned from Cubans – not as tourists the Cubans served. They no longer wanted to visit beaches; they took time to talk to their host families and guides; they even asked to ride in non-air-conditioned buses, having discovered that air-conditioned buses with tinted windows marked their occupants as "TOURISTAS."
Sad to say, study-abroad programs sometimes have the reputation of "academic tourism" – experiences that are heavy on the fun and light on the learning.
This was not true for us. Thanks to the willingness of our Appalachian students to embrace the ethic of travel, we had all enjoyed a profound learning experience.
As Emily, Laurie and I plan our next trip to Cuba, set for May 2016, we will do many things differently, such as giving the students more down time (truth be told, we ran them a little ragged). But we will keep the challenges that lay at the center of the course: Respect the Cubans and yourselves; be dependable, accountable, and present; and do your bit to mend a troubled relationship.
In short, be travelers, not tourists.
Joseph Gonzalez is Assistant Professor in the Department of Cultural, Gender, and Global Studies at Appalachian State University, where he teaches in the Global Studies and Interdisciplinary Studies programs and serves as director of Global Connections. A historian of U.S.-Cuban relations, he first visited Cuba in 1996.
What do you think?
Share your feedback on this story.
Students' "Rhythm and Revolution" Creed
About the Office of International Education and Development
The OIED is responsible for spearheading the internationalization efforts at Appalachian. The internationalization mission of Appalachian is to develop awareness, knowledge, appreciation and respect of cultural differences in both domestic and international contexts in its students, faculty, staff and the surrounding communities. The university is also dedicated to creating a campus environment that builds the theoretical and practical skills needed to interact effectively in a global society. Learn more at https://international.appstate.edu.
About Appalachian State University
As the premier public undergraduate institution in the Southeast, Appalachian State University prepares students to lead purposeful lives as global citizens who understand and engage their responsibilities in creating a sustainable future for all. The Appalachian Experience promotes a spirit of inclusion that brings people together in inspiring ways to acquire and create knowledge, to grow holistically, to act with passion and determination, and to embrace diversity and difference. Located in the Blue Ridge Mountains, Appalachian is one of 17 campuses in the University of North Carolina System. Appalachian enrolls nearly 21,000 students, has a low student-to-faculty ratio and offers more than 150 undergraduate and graduate majors.