Posted Aug. 17, 2016 at 9:27 a.m.
How does a group of students end up building a solar car and entering it in an international, collegiate competition? It began with Dan Blakeley, an Army Ranger who was looking to the future, and who would become the leader of Team Sunergy. While in the Army, Blakely said, he and a friend would "always talk about sustainability and different programs and things we would want to do [next]." When it came time to take the next step and go to college, Blakeley chose Appalachian State University because it had a sustainability program that was interesting to him. During his senior year, he was recommended for Appalachian's accelerated admissions program and began earning dual graduate degrees in engineering physics and appropriate technology.
Along the way, inspired to build a solar car by his sustainable transportation instructor, Chris Tolbert, he approached another of his professors, Dr. Jeremy Ferrell, assistant professor of sustainable technology in the Department of Sustainable Technology and the Built Environment. Ferrell's area of research is biofuels, especially as related to transportation. Ferrell explained how Blakeley sought him out:
"He said, 'I hear you have some experience in transportation.'
"I said, 'I do – what are you interested in?' and he said, 'I want to build a solar-powered race car.'
"I said, 'Well, I haven't really done that before but I'd love to learn about it and jump in with you.'"
That was fall 2014.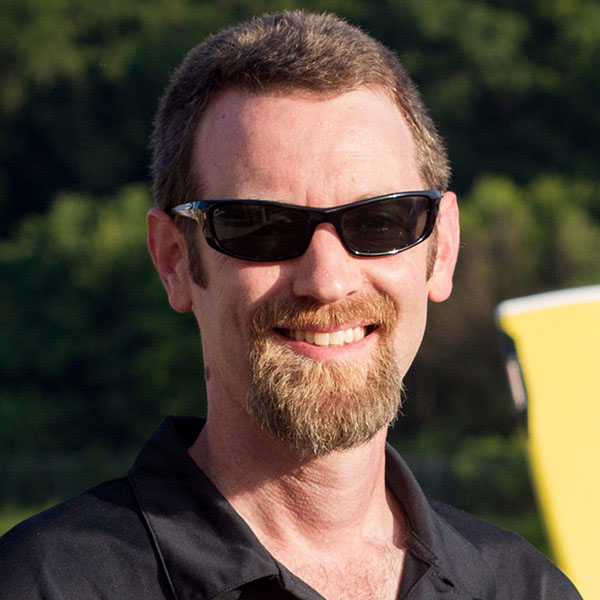 Over the following two years, Blakeley found funding and academic support to convert a golf cart from gas to solar power, build a race car prototype, and learn from everyone and every opportunity he could find. A seasoned strategist, he volunteered at the 2014 Formula Sun Grand Prix, soaking up knowledge and gaining valuable experience for future application. By 2015, he had put together a solar car team and, in addition to Dr. Ferrell, had recruited Chris Tolbert and Brad Johnson as faculty advisors. Tolbert teaches and coaches solar car development teams at the high school level in addition to his course load at Appalachian, and Johnson, a senior lecturer in the Department of Physics, advised on the electronics and automation, talking the team through flow charts and helping develop systems and processes to control the car.
In spring 2015, Iowa State offered Appalachian the shell from an older model of their car, and Apperion was born. That summer, the team took their prototype to the Formula Sun Grand Prix in Austin, Texas, to the Circuit of the Americas racetrack. In 100-plus temperatures, the team worked on its car in the blazing heat, literally sweating every detail. Mechanical issues and a lack of insurance kept them off the racetrack, but they learned from every decision they made, and had plenty of encouragement from other teams, including Iowa State University, which became Appalachian's mentor team, and would have a tremendous role in the development of Apperion.
Motivated by the experience in Austin and encouraged by his peers at other institutions, including Iowa State, Blakeley cultivated Appalachian's 2016 Team Sunergy. Members from the 2015 team combined with new members, and the project accelerated. In a rented bay a few miles from campus, the group built the chassis, developed the electronics, raised funds for supplies, worked with university administrators to obtain what proved to be very specialized insurance, tested, re-tested, re-tested and re-tested their race car, until they were confident they could pass the intensive "scrutineering" process at the 2016 Formula Sun Grand Prix. With a generous anonymous donation, the team was able to stay in a hotel rather than in tents on the racetrack like some of the teams, and this year, they had the funds needed to rent a mechanic's bay. In July 2016, they loaded their car into a trailer borrowed from Tolbert along with a Crock-Pot and a refrigerator he provided to store the meals team members' families prepared in advance. With a send-off from Chancellor Sheri N. Everts, ("Thank each of you for representing Appalachian so spectacularly and for your dedication to a more sustainable planet."), they headed for Pittsburgh.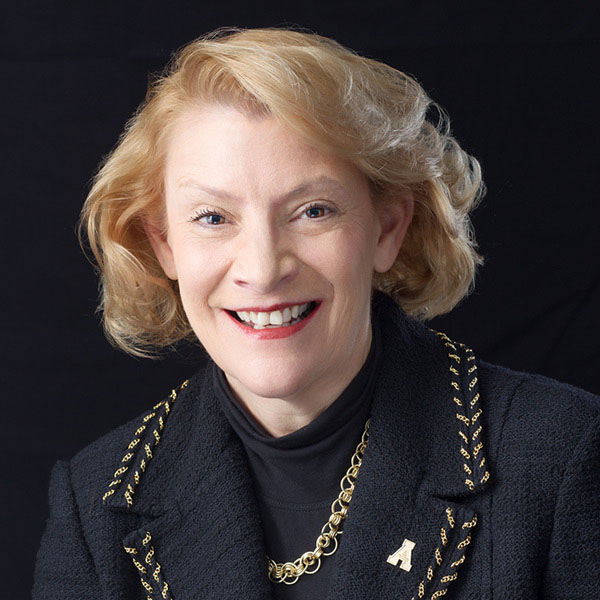 Send-off remarks by Sheri N. Everts
A Timeline of Apperion's History
An Appalachian team seeks to change the future of transportation with a solar race car
Aug. 17, 2016
About Team Sunergy
Appalachian State University's internationally recognized Team Sunergy is an interdisciplinary team with a passion for sustainable transportation — and the ingenuity, innovation and drive to create it. Its premier solar car, Apperion, gained national attention with top-three finishes in the 2016 and 2017 Formula Sun Grand Prix (FSGP), an international collegiate endurance competition that sets the standards for and tests the limits of solar vehicle technology. In 2018, the team's second, Cruiser Class car, ROSE (Racing on Solar Energy), placed third in the FSGP competition and tied for second place in the American Solar Challenge — an international solar vehicle distance road race held biennially by the Innovators Educational Foundation. In FSGP 2021, Team Sunergy captured second place in its class, advancing to the ASC and winning first place for multiple-occupant vehicles. Learn more at https://sunergy.appstate.edu.
About Appalachian State University
As the premier public undergraduate institution in the Southeast, Appalachian State University prepares students to lead purposeful lives. App State is one of 17 campuses in the University of North Carolina System, with a national reputation for innovative teaching and opening access to a high-quality, affordable education for all. The university enrolls more than 21,000 students, has a low student-to-faculty ratio and offers more than 150 undergraduate and 80 graduate majors at its Boone and Hickory campuses and through App State Online. Learn more at https://www.appstate.edu.
Acknowledgements
Web work by Pete Montaldi and Derek Wycoff. Video production by Garrett Ford. Photography by Marie Freeman, with additional images by Bailey Winecoff and Dr. Lee Ball. Audio production by Dave Blanks. Writing by Megan Hayes and Elisabeth Wall. Art by Jim Fleri. Editing by Linda Coutant. Logistics management by Stephanie Naoum. Technical support by Wes Craig. Creative direction and executive production by Troy Tuttle.
Special thanks to Dr. Lee Ball and Dr. Jeremy Ferrell for the context, history and on-site updates.
Shoutout to the Principia College and Iowa State University for the support, mentorship and parts you generously provided to Team Sunergy.
Very special thanks to Andrew Grimes, and every member of Team Sunergy. You are an inspiration.
What do you think?
Share your feedback on this story.