Posted Nov. 18, 2016 at 1:18 p.m.
BOONE—The strength of Appalachian State University's study-abroad programs and student interest in global living and learning has placed the university near the top of rankings released Nov. 14 by the Institute of International Education (IIE).
Appalachian ranks 3rd among the top 40 master's degree-granting colleges and universities for the total number of students in a study-abroad program in 2014-15, the year for which the data was compiled. Appalachian had 970 students study abroad that year.
In addition, Appalachian ranks 3rd among 20 master's degree-granting institutions for students participating in short-term programs, those that are one to six weeks long. In 2014-15, a total of 788 students participated in short-term study abroad.
The data appear in IIE's 2016 "Open Doors Report on International Exchange." "I am very pleased that Appalachian continues to provide extensive opportunities for students to participate in various education abroad experiences for academic credit," said Dr. Jesse Lutabingwa, associate vice chancellor for international education and development at Appalachian. "Being ranked third nationally is a great achievement for our institution and the Appalachian Community.
"It shows that our students are very interested in expanding their global horizons. I am very grateful for the faculty and staff, especially the OIED staff, for the work that they do to expand and support education abroad opportunities for our students."
OIED refers to Appalachian's Office of International Education and Development. This year, OIED evaluated 74 proposals for programs abroad. All were approved. The programs will take place in 44 countries. See https://international.appstate.edu/education-abroad/start-planning/program-types/faculty-led-programs for more details.
The university is celebrating International Education Week through Nov. 18 with a variety of events and programs on campus. Visit https://international.appstate.edu/get-involved/international-education-week for more information.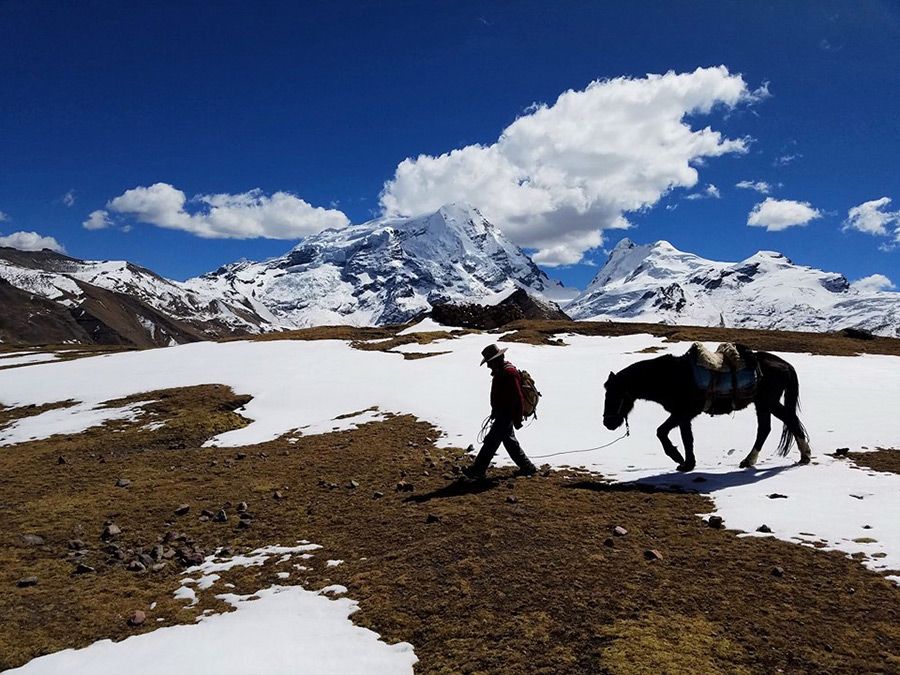 Open Doors reported that 313,415 American students received academic credit for study abroad in 2014-15, an increase of 2.9 percent over the previous year. Study abroad by American students has more than tripled in the past two decades, according to Open Doors.
However, the rate of growth has slowed in recent years. The increase was 52 percent in the past 10 years, from about 205,983 students in 2004-05, but only 16 percent over the past five years, from 270,604 in 2009-10.
Most important, only about 10 percent of all U.S. undergraduate students will study abroad by the time they graduate.
"We need to empower more of America's future leaders to experience the world beyond our borders," said Evan Ryan, the assistant secretary of state for educational and cultural affairs at the U.S. Department of State. "International education helps people develop the knowledge and skills needed to succeed in today's global economy, and creates networks across borders that improve international understanding and strengthen the national security of the United States."
About Appalachian's Office of International Education and Development
The OIED is responsible for spearheading the internationalization efforts at Appalachian. The internationalization mission of Appalachian is to develop awareness, knowledge, appreciation and respect of cultural differences in both domestic and international contexts in its students, faculty, staff and the surrounding communities. The university is also dedicated to creating a campus environment that builds the theoretical and practical skills needed to interact effectively in a global society.
About Appalachian State University
As the premier public undergraduate institution in the Southeast, Appalachian State University prepares students to lead purposeful lives as global citizens who understand and engage their responsibilities in creating a sustainable future for all. The Appalachian Experience promotes a spirit of inclusion that brings people together in inspiring ways to acquire and create knowledge, to grow holistically, to act with passion and determination, and to embrace diversity and difference. Located in the Blue Ridge Mountains, Appalachian is one of 17 campuses in the University of North Carolina System. Appalachian enrolls nearly 21,000 students, has a low student-to-faculty ratio and offers more than 150 undergraduate and graduate majors.
What do you think?
Share your feedback on this story.