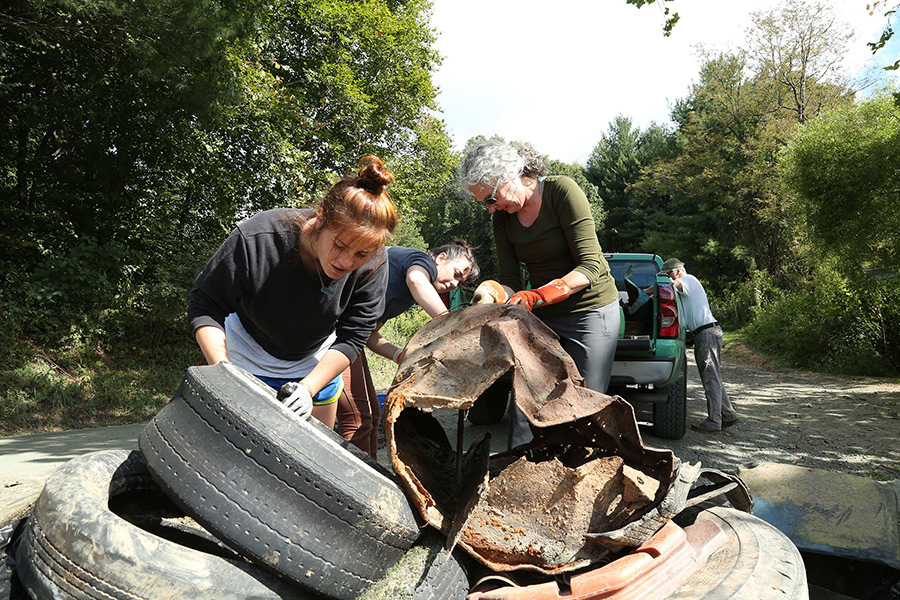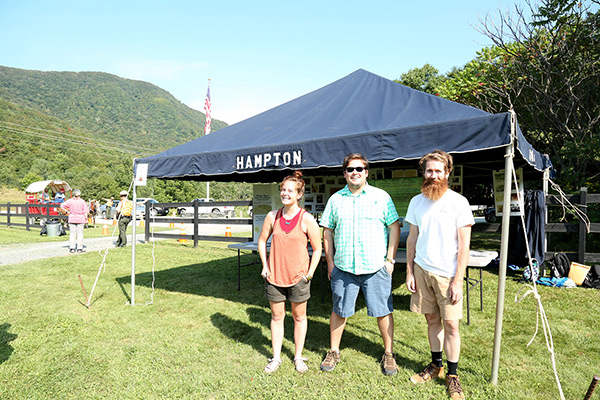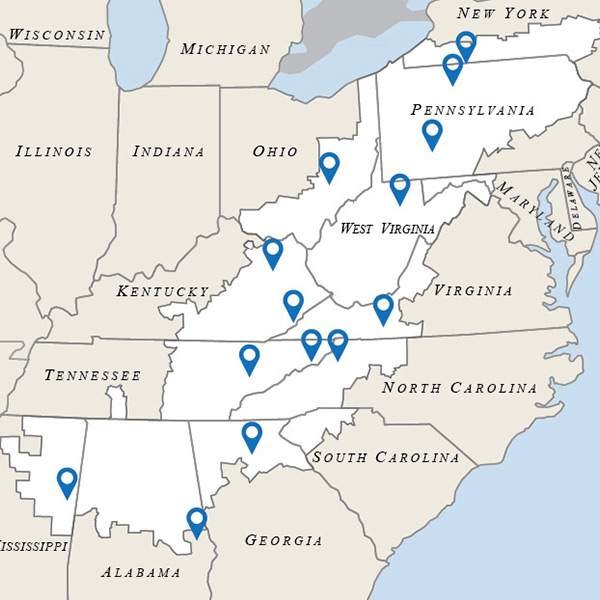 Posted Dec. 1, 2016 at 11:13 a.m.
BOONE, N.C.—Ten students from Appalachian State University will share their community-based research on building a sustainable future for the Appalachian region at the annual Appalachian Teaching Project (ATP) symposium in the Washington, D.C., area Dec. 2-3.
ATP is supported by the Appalachian Regional Commission (ARC) and organized by the Center for Appalachian Studies and Services at East Tennessee State University. It encourages student teams from colleges and universities in Appalachia to develop applied sustainability-related research projects for that region. As part of ATP, each student team presents its research to other participating schools and the ARC leadership.
ARC is a regional economic development partnership of federal and state governments across 420 counties in 13 Appalachian states. Its mission is to innovate, partner and invest to build community capacity and strengthen economic growth in Appalachia.
ARC Federal Co-Chair Earl F. Gohl called students on the ATP symposium teams "next-generation leaders."
They "are energetic and innovative, and give a glimpse into Appalachia's bright future," he said.
The 2016 ATP symposium will be held at the Crystal City Marriot in Arlington, Virginia. It will feature 150 students representing 14 schools from 11 Appalachian states.
The ATP team from Appalachian is led by Dr. Thomas S. Hansell, an assistant professor of Appalachian studies in the university's Center for Appalachian Studies. It consists of students who this past fall took a course titled Sustainability and the Arts in Appalachia.
Each student on the Appalachian team is pursuing a master's degree in Appalachian studies. The students are:
Zeb Ramsbotham of Mocksville, sustainability concentration
Ben Duvall-Irwin of Little Rock, Arkansas, culture concentration
Jacob Meadows of Carrolton, Kentucky, sustainability concentration
Zachary Kopkin of Boone, sustainability concentration
Kelsey Wagner of Denver, culture concentration
KaLeigh Underwood of Olive Hill, Kentucky, sustainability concentration
Sammi Eubanks of Marietta, Georgia, sustainability concentration
Laiken Boyd of Moundsville, West Virginia, culture concentration
Cody Miller of Boone, sustainability concentration
Mary Anne Redding of Boone, culture concentration
During the 2016 ATP symposium, the Appalachian students will present their research on a project called "Linking Natural and Cultural Assets in the Upper New River Valley." This has been described as a partnership of Appalachian's Center for Appalachian Studies and the New River Conservancy (NRC).
The vision of the NRC is "that clean water, healthy land, and empowered people benefit our (Appalachian) communities by creating a watershed where people want to live, work, and play."
The NRC operates in North Carolina, Virginia and West Virginia. However, Appalachian State University's project focused on the headwaters of the New River in two counties of North Carolina: Ashe and Watauga. The goal of "Linking Natural and Cultural Assets in the Upper New River Valley" was to create four strategic sub-projects designed to build the New River Conservancy's capacity to improve the entire New River watershed. Hansell's students worked with community partners to apply their knowledge to a real-world setting.
After learning the theories behind asset-based development and participatory planning, Hansell's students:
Developed a series of presentations interpreting the cultural and economic value of the river at two North Carolina state parks: Elk Knob and New River
Created web-based materials on the history of the New River Conservancy, including local efforts to preserve and perpetuate local agriculture and artisan food products
Coordinated a tour of water quality-enhancement projects in the upper New River Valley
Planned an exhibit for the Turchin Center for the Visual Arts that will open Feb. 2, 2017
"This work strengthened the NRC's capacity by providing new tools to share their work with a broad public and by connecting the NRC to new community, private and public sector partners," Hansell said.
The students who took the Sustainability and the Arts in Appalachia course also benefitted a great deal.
"They are now able to clearly articulate theories of sustainability as applied to arts and music and connect those theories to local organizations and issues," Hansell said. "They understand how government policies can shape cultural practices. They have collaborated with groups and individuals working on local cultural projects. They have developed leadership skills and increased the capacity of community partner organizations."
About Appalachian State University's Center for Appalachian Studies
The Center for Appalachian Studies promotes public programs, community collaboration, civic engagement, and scholarship on the Appalachian region. The center is committed to building healthy communities and deepening knowledge of Appalachia's past, present and future through community-based research and engagement.
The Center for Appalachian Studies offers a Master of Arts in Appalachian Studies with concentrations in Sustainability, Culture, and Music. The Center also offers an On-campus Graduate Certificate in Appalachian Studies and a Graduate Minor in Appalachian Studies. The undergraduate program also offers two minors: Appalachian Studies and Appalachian Music: Roots and Influences.
Related link
About Appalachian State University
As the premier public undergraduate institution in the Southeast, Appalachian State University prepares students to lead purposeful lives. App State is one of 17 campuses in the University of North Carolina System, with a national reputation for innovative teaching and opening access to a high-quality, affordable education for all. The university enrolls more than 21,000 students, has a low student-to-faculty ratio and offers more than 150 undergraduate and 80 graduate majors at its Boone and Hickory campuses and through App State Online. Learn more at https://www.appstate.edu.
What do you think?
Share your feedback on this story.