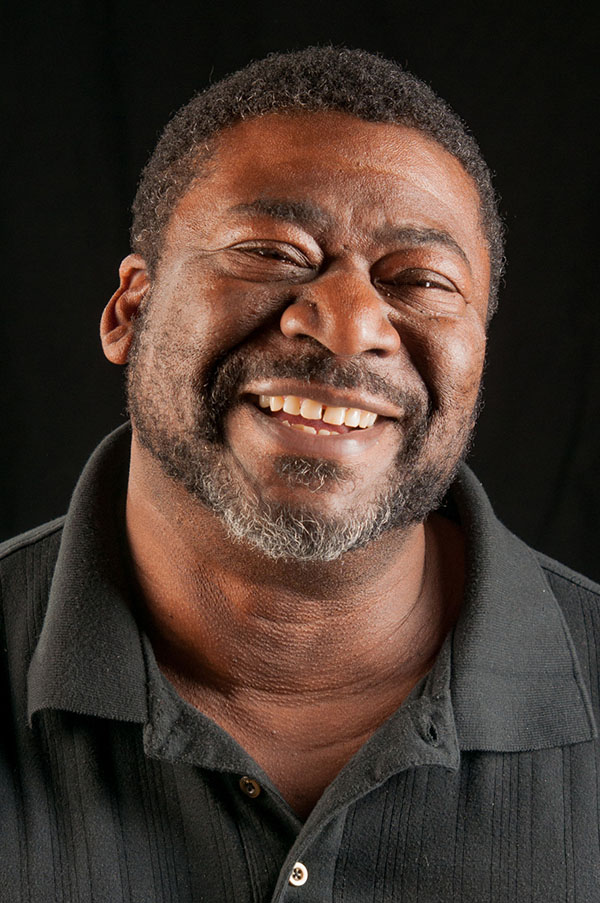 Posted Dec. 6, 2016 at 3:53 p.m.
Ray Christian, a storyteller and instructor at Appalachian State University, compartmentalizes his life of 55 years into three disparate segments: an impoverished childhood in a Richmond, Virginia, ghetto, 20 years serving his country in the U.S. Army, and the past two decades "doing nothing but going to school."
The last statement is only half true. Christian did earn his bachelor's in liberal studies through Excelsior University and his master's in public history from N.C. State University. And, he is completing his doctorate in education at Liberty University in Lynchburg, Virginia. But, along the way, he also has developed as an accomplished and credentialed storyteller "because how else could I reconcile those three groups of people?" he asks. "How else could I bring them together?"
The differences in his three life experiences, Christian said, are monumental. In his opinion none of the groups understand or think highly of the others. "I love all three. But without me telling the stories, I don't have any other way to integrate my life, the people who make up who I am."
As a First Year Seminar instructor at Appalachian, Christian is currently teaching The Souls of Black Folk, a course that surveys African-Americans intellectual thought and perceptions of class and race from pre-revolutionary American through the 1970s.
He said he loves this class, because he "gets to touch on all subjects, all the students' questions about race. At first they are careful – especially my white students. They don't want to say anything offensive. But near the end, they're throwing everything out."
Christian said he also loves his students: "They're our doctors, our lawyers, our engineers, the folks who are going to take care of us. I'm not giving up on kids. They're the only way change is going to happen."
Storytelling, like his class, encourages conversation about difficult subjects, he said. "You can't deny a person's individual story. Their perception is absolutely true. Factual stuff, you can debate that. But we're not going to debate what you feel."
Christian is writing his dissertation on risk and resilience in African-American children, exploring why some children do well in spite of their environmental and social disadvantages. "Why do some kids who come from the worst, do well? How do you raise a successful black kid in this environment?" he posited.
"How do you?" I asked the father of six.
"Just always being available, being persistent and consistent, from the time they are little, just sticking with them," he replied.
Christian also has been persistent about his career. Building a reputation took relentless effort, he said – pitching stories and having them rejected, traveling – often on his own dime – to various story slams hoping for the chance to be on stage. Finally, he seems to be at a tipping point, finding paid professional work with public radio on The Moth, the Snap Judgment podcast, and at WFDD in Winston-Salem. He's garnering national and international recognition, most recently as the winner of the National Story Slam at the National Storytelling Festival in Jonesborough, Tennessee. And, he was just awarded a Focus Fellowship, through AIR Serenbe in Chattahoochee Hills, Georgia.
"I'm supposed to go somewhere up in the mountains of Georgia for a month, reflect and write. Is that what academics do?" he asked. "I'm going to tell a man who works all day digging a ditch, 'They're going to send me on a va-kay and pay for me to think about stuff'? I ain't sayin' no. But that's a hard one to explain to people who work with their hands, who put in the hours."
What do you think?
Share your feedback on this story.
About Appalachian State University
As the premier public undergraduate institution in the Southeast, Appalachian State University prepares students to lead purposeful lives. App State is one of 17 campuses in the University of North Carolina System, with a national reputation for innovative teaching and opening access to a high-quality, affordable education for all. The university enrolls more than 21,000 students, has a low student-to-faculty ratio and offers more than 150 undergraduate and 80 graduate majors at its Boone and Hickory campuses and through App State Online. Learn more at https://www.appstate.edu.