Posted Jan. 4, 2017 at 8 a.m.
BOONE, N.C.—"Being named one of two of the most promising young scholars in your field is very humbling," Alice P. Wright, assistant professor of archaeology in the Department of Anthropology at Appalachian State University, said. "Now I have to prove them right."
Wright, who is 30 years old, was presented the C.B. Moore Award for "Excellence in Southeastern Archaeology or associated studies by a younger scholar" at the October 2016 Annual Meeting of the Southeastern Archaeological Conference.
With colleagues from Bryn Mawr College and Sewanee: The University of the South, she is developing the Pinson Environment and Archaeology Regional Landscapes (PEARL) Project. PEARL Project is a collaborative, interdisciplinary effort tackling the Middle Woodland (ca. AD 1-500) archaeological record of west Tennessee. She also leads an archaeological field school affiliated with the PEARL Project.
Wright said her PEARL colleagues are her greatest inspiration "We have a motto – 'Teamwork makes the dream work.'" The project includes participants from outside the academy, including the Tennessee Department of Environment and Conservation, Pinson Mounds State Archaeological Park and the local community.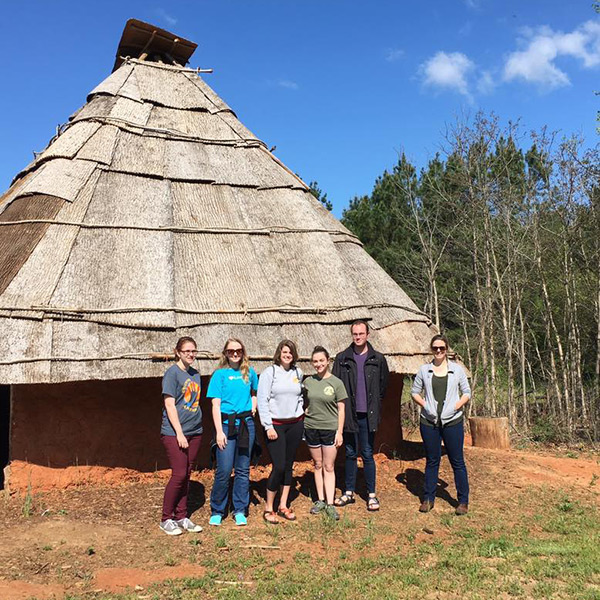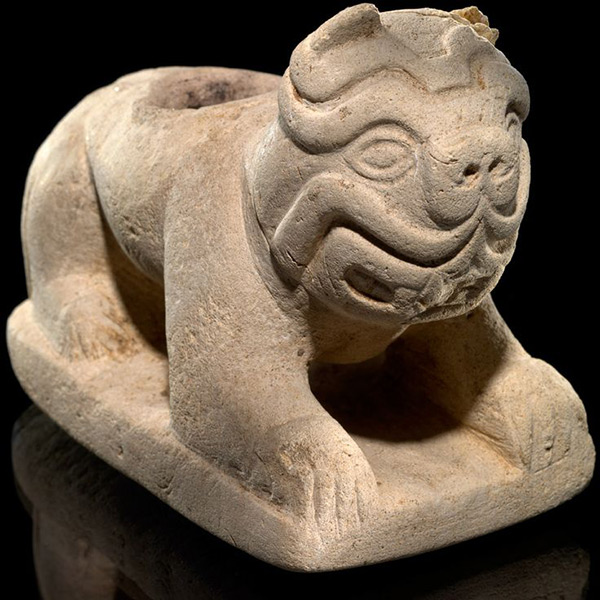 Pinson, one of several sites PEARL is investigating, "is the largest Middle Woodland site in the Southeast that we know of," Wright said, and puts the area literally on the map in the world of archaeology. "What our research is contributing to is showing the diverse ways people can organize themselves and accomplish incredible, enduring, culturally creative phenomena in the absence of hierarchy or political inequality."
From what the researchers have found, the PEARL site shows complex religious activities. "These folks were egalitarian, fairly small-scale societies, but at the same time they were building enormous mounds and earthworks, huge corporate projects," Wright said. "They were participating in exchange networks that stretched from the Gulf Coast to the Great Lakes to the Atlantic Ocean to present-day Yellowstone National Park… and that – the egalitarian nature of the society – just doesn't fit with a lay person's idea of how societies evolve, that you are only going to have grand monuments and lots of riches if you are a really complex, hierarchal state."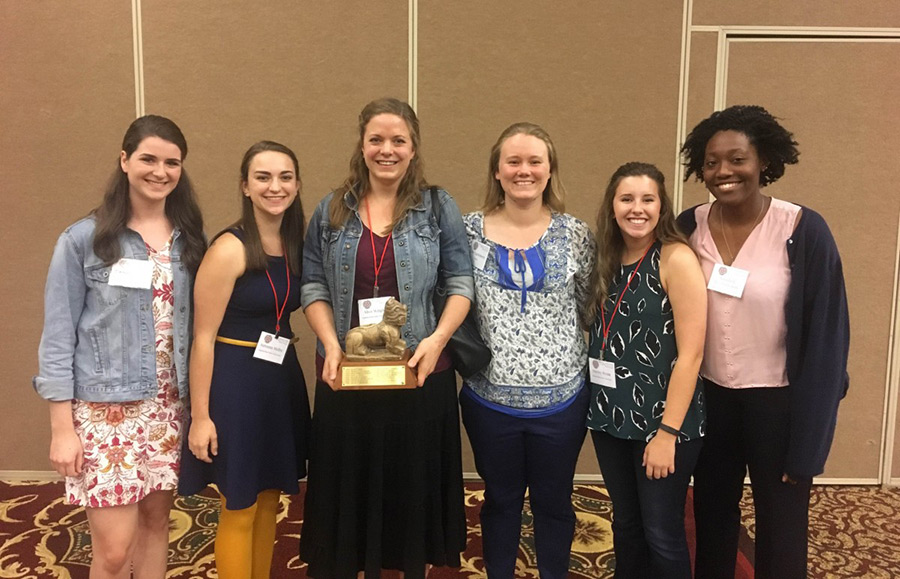 An early start, for Wright and her students
As early as middle school, Wright was drawn to anthropology, inspired by reading historical fiction and seeing the iconic archaeology-themed blockbuster "Raiders of the Lost Ark." "Anthropology and archaeology are really about solving mysteries and telling stories," she said. "It takes you out of the bubble of where you are today. It is humbling, and it helps you realize we are part of a much bigger story."
Because Appalachian does not offer a graduate program in anthropology, Wright said undergraduate students are allowed the chance to be more involved with research early in their careers. "If a student shows just the tiniest bit of initiative," she said, "we [faculty] will pounce on you, get you into our labs, set you up in field school. We treat you like graduate students. I have two or three doing hands-on work now in archaeology – making real contributions. You come to me once after class, and I'm hooked on you."
Wright joined Appalachian's faculty in 2014, after receiving her Ph.D. from the University of Michigan. She teaches courses on North American, Mesoamerican and Southeastern archaeology, archaeological theory and archaeological approaches to landscapes and human-environment interactions.
About The Southeastern Archaeological Conference (SEAC)
The Southeastern Archaeological Conference (SEAC) was founded in response to the tremendous increase in federally funded archaeological work in the Southeast during the 1930s. SEAC was created to allow excavators to quickly share new data with each other and to standardize ceramic types. Today the organization has more than 1,000 members and produces the biannual Southeastern Archaeology, which publishes over 200 pages per year of articles and book reviews.
About the Department of Anthropology
The Department of Anthropology offers a comparative and holistic approach to the study of the human experience. The anthropological perspective provides a broad understanding of the origins as well as the meaning of physical and cultural diversity in the world – past, present and future. The department offers numerous research opportunities for students including field schools, internships, lab projects and independent studies at home and abroad. Students may earn B.A. and B.S. degrees with concentrations in sociocultural anthropology, archaeology, biological anthropology, and social practice and sustainability.
About Appalachian State University
As the premier public undergraduate institution in the Southeast, Appalachian State University prepares students to lead purposeful lives. App State is one of 17 campuses in the University of North Carolina System, with a national reputation for innovative teaching and opening access to a high-quality, affordable education for all. The university enrolls more than 21,000 students, has a low student-to-faculty ratio and offers more than 150 undergraduate and 80 graduate majors at its Boone and Hickory campuses and through App State Online. Learn more at https://www.appstate.edu.
What do you think?
Share your feedback on this story.