Posted Dec. 13, 2017 at 1:40 p.m.
Ireri Krueger has had vivid dreams since she was a child growing up in Mexico City, Mexico. It wasn't until she became a studio art major at Appalachian State University — more than 20 years after she first pursued higher education in the arts — that she realized she could turn her dreams into art and achieve her lifelong dream of becoming a trained artist. She will graduate in December 2017.
After graduating from high school, Krueger was accepted by La Esmeralda, the prestigious and highly selective National School of Painting, Sculpture and Engraving in Mexico City. She received a classic arts education, where the emphasis was on rigid dedication to technique and craft. In 1994, she left the school sans degree and moved to San Diego, California, to comfort her grieving best friend, whose boyfriend had been killed in an accident.
While in San Diego, Krueger began taking English classes at the Chula Vista Adult School in Chula Vista, California. She also took a carpentry class at the school, and her artistic talents were channeled into making furniture. She eventually married and continued to craft custom-made wood furniture.
She and her husband moved to Boone from San Diego in 2000, after they visited her brother and fell in love with the High Country's natural beauty. Krueger started a business, Papeleo Inc. — papeleo means paperwork in Spanish. The business prepares taxes, helps with immigration documents and provides other services to the Latino community.
Artwork by Ireri Krueger '17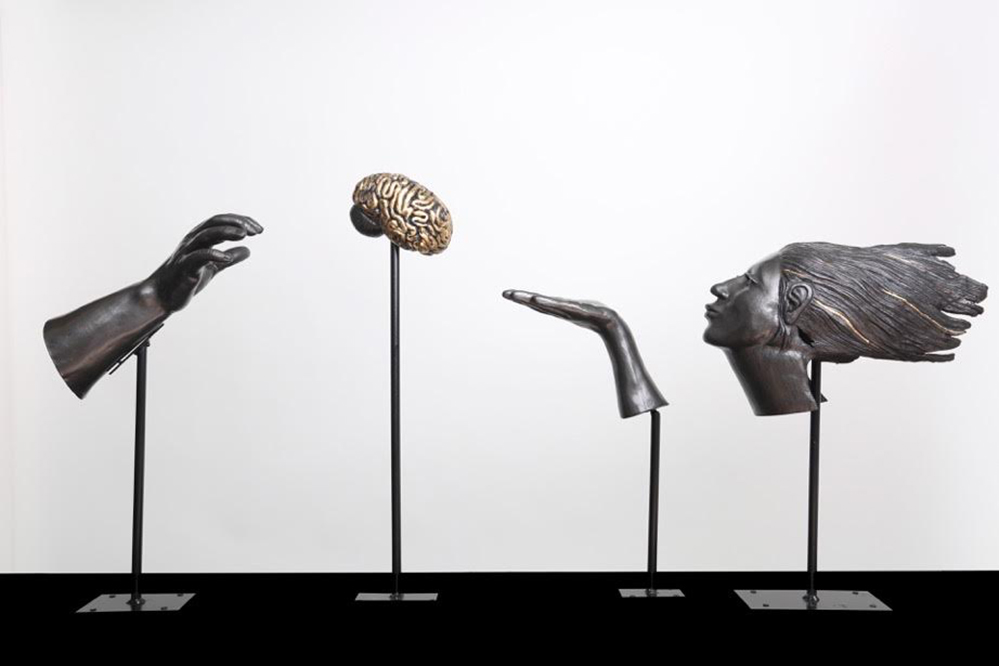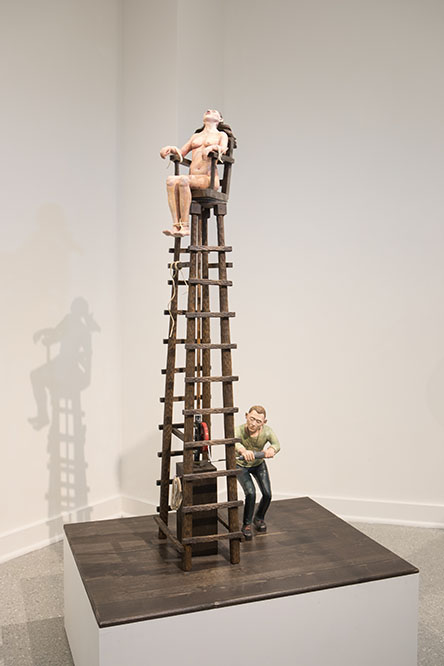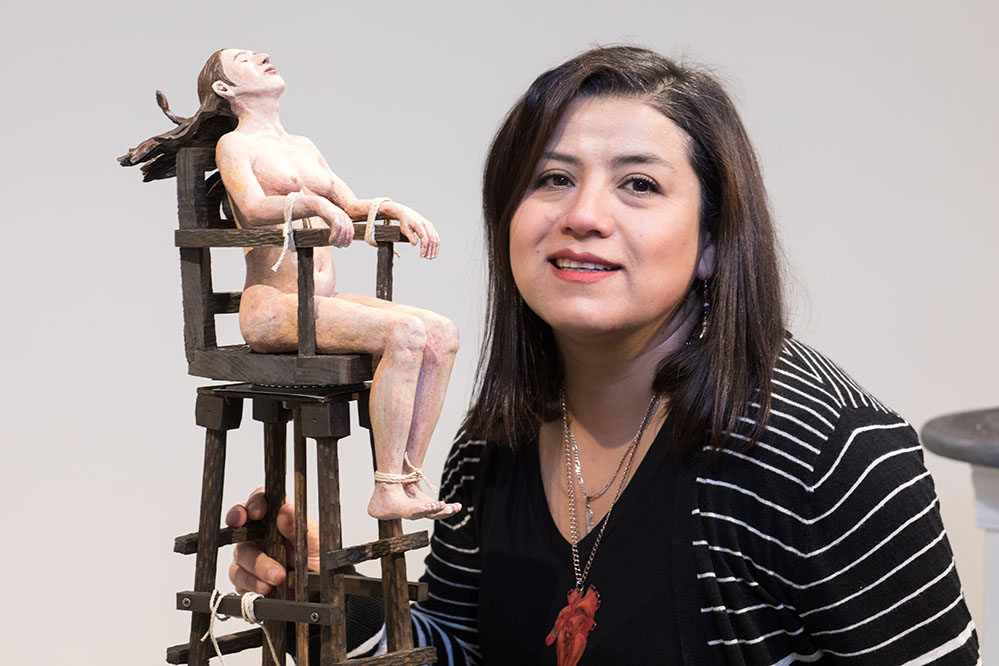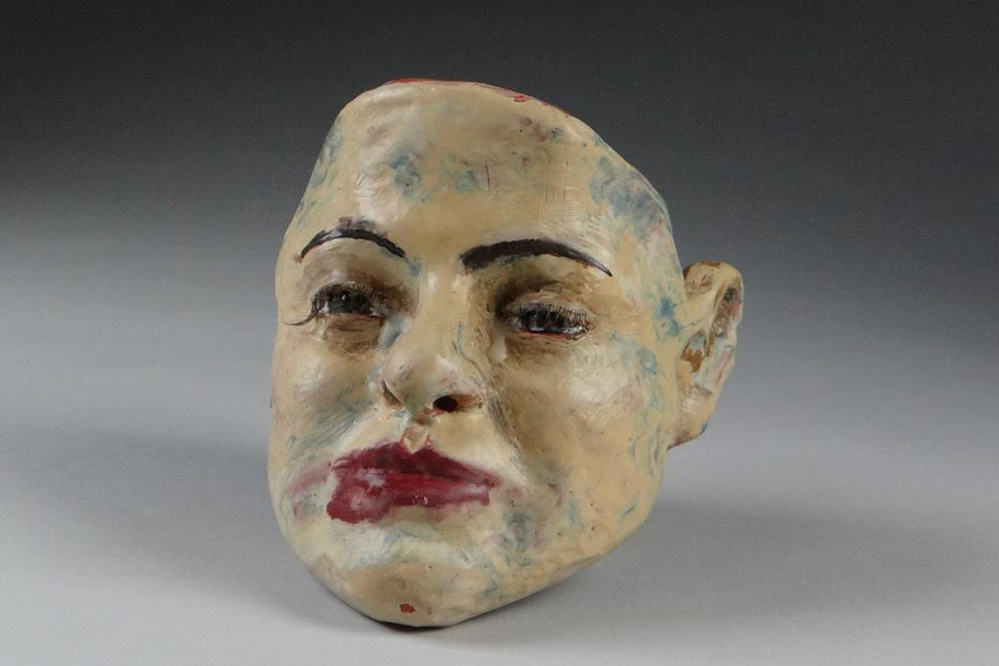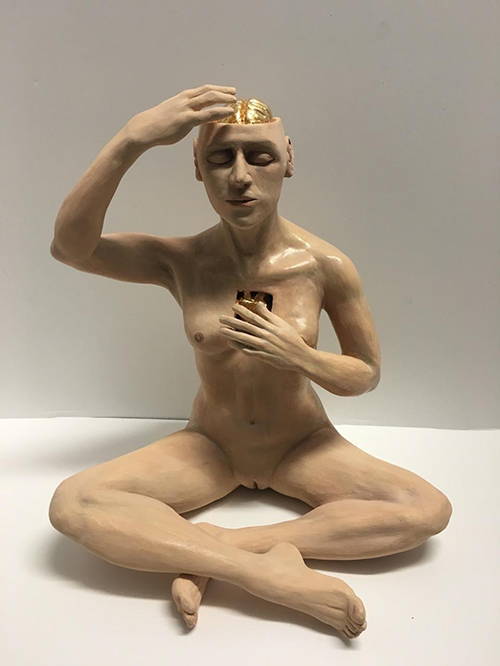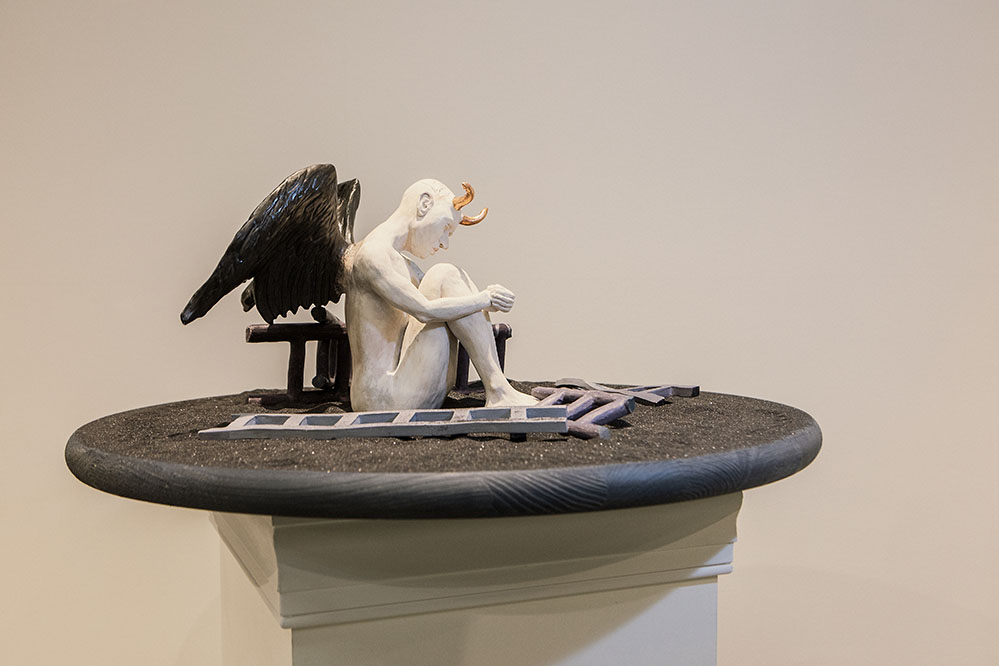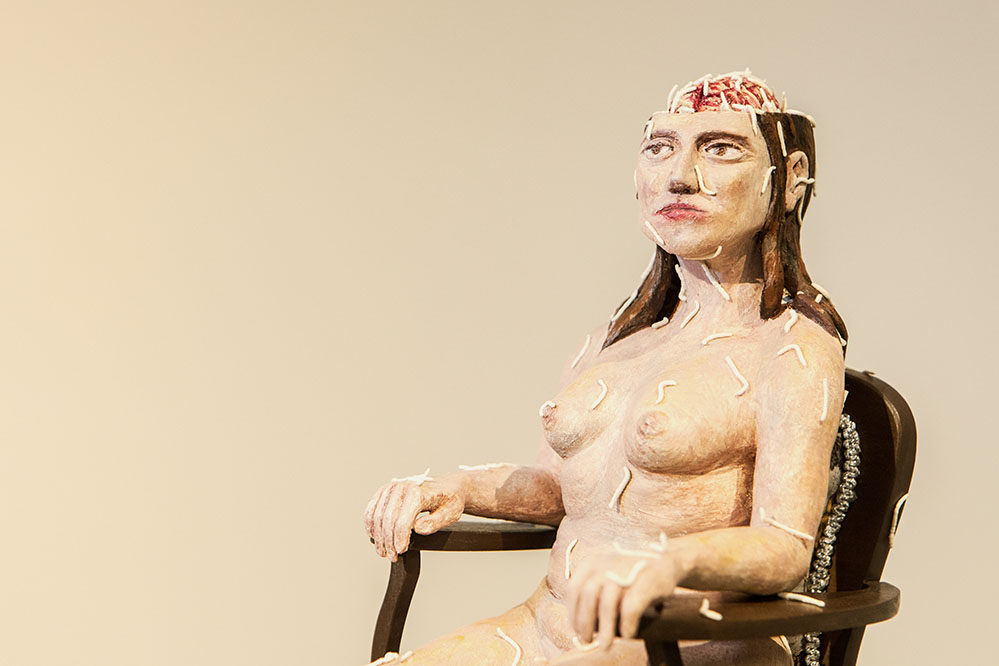 An awakened passion
In 2007, Krueger gave birth to her son, and later enrolled him in classes at Appalachian's Turchin Center for the Visual Arts. Accompanying her son to classes reawakened her passion of making art — a childhood love she never completely forgot, even when life intervened.
Faculty at the center encouraged her to apply to Appalachian in 2014, and although she found that few of her previously earned credits transferred from Mexico, she persevered with her general education requirements.
"For me it was amazing," she said of her arrival at Appalachian. "In Mexico, I learned to do art the typical old way. Here, it's completely different. It's more open-minded. It's less about technique and more about how you feel."
Krueger took a ceramics class taught by Lisa Stinson, a professor of art within Appalachian's Department of Art. Stinson became Krueger's mentor and advised her on what classes to take.
"Everything I could do with clay blew my mind," Krueger said. "Dr. Stinson was very helpful. She inspired me, and she pushed me to always try something new."
Exhibition-worthy work
Several pieces of Krueger's work are on display within the Smith Gallery's BFA Senior Studio Exhibition 2, on Appalachian's campus, which opened Dec. 1 and remains on exhibit through Dec. 17.
Her professor said Krueger is a very thoughtful artist, and the pieces she contributed to the show were executed at a high level. "The art department has a large amount of transfer students, each bringing their past history and maturity to the process," Stinson said. "Ireri worked alongside younger students and they learned from each other. The dynamic proved to be beneficial to everyone."
"My show is about my dreams — my mortifying dreams and recurrent dreams. They stay in my head for so long," Krueger said. "My show is a reminder that our dreams and subconscious are something we should pay attention to and try to understand."
One of the pieces in her show, "Never Belong," shows Krueger being spun in a tall chair until she's screaming and dizzy — a recurring nightmare for her that began in the 1990s. Another piece, "Decisiones," borrows from one of her father's favorite sayings. It shows a woman with one hand on her head and the other on her heart.
"My father always told me when you make a decision, you put one hand on your heart and one on your brain," she said. "You have to use reason but also be guided by your sentiment so you can make a balanced decision."