Posted Feb. 27, 2018 at 11:33 a.m.
BOONE, N.C. — An expression wall, solar panel lighting and an in-ground amphitheater were just a few of the ideas that a group of Appalachian State University undergraduate students presented in a master plan to bring new life to two older parks in the city of Elizabethton, Tennessee.
The students were part of a design team from Appalachian's Integrative Design Experience Laboratory (IDEXlab). They're working with city officials and the community to update Covered Bridge and Edwards Island parks over the course of the 2017-18 school year and expect to deliver a completed schematic design master plan in May.
The IDEXlab, a program within Appalachian's Department of Sustainable Technology and the Built Environment, offers students a chance to take their classroom learning and practice into a real-life setting, said Chelsea Helms, practitioner-in-residence in building science who serves as faculty advisor to the IDEXlab. The students receive course credit and experience working on community-based projects, and clients sponsor the studio, which covers costs for materials and workshops to support the project.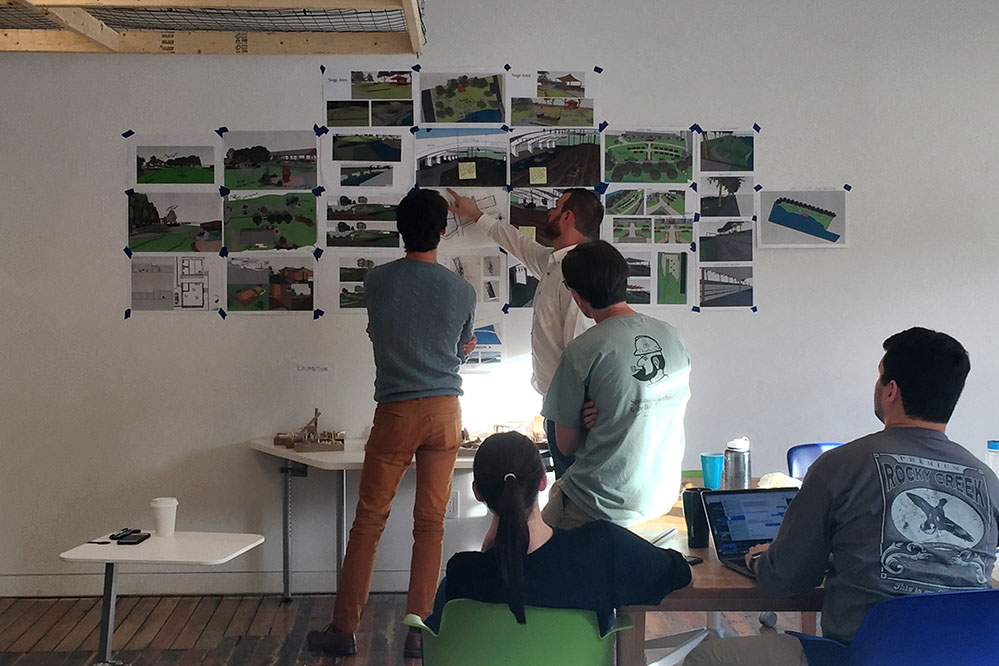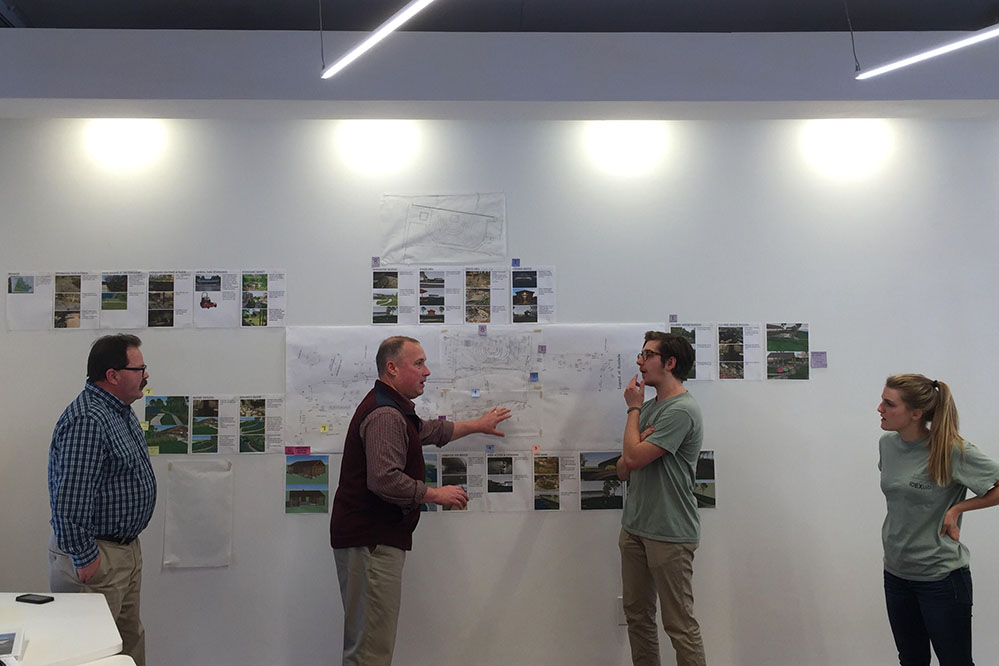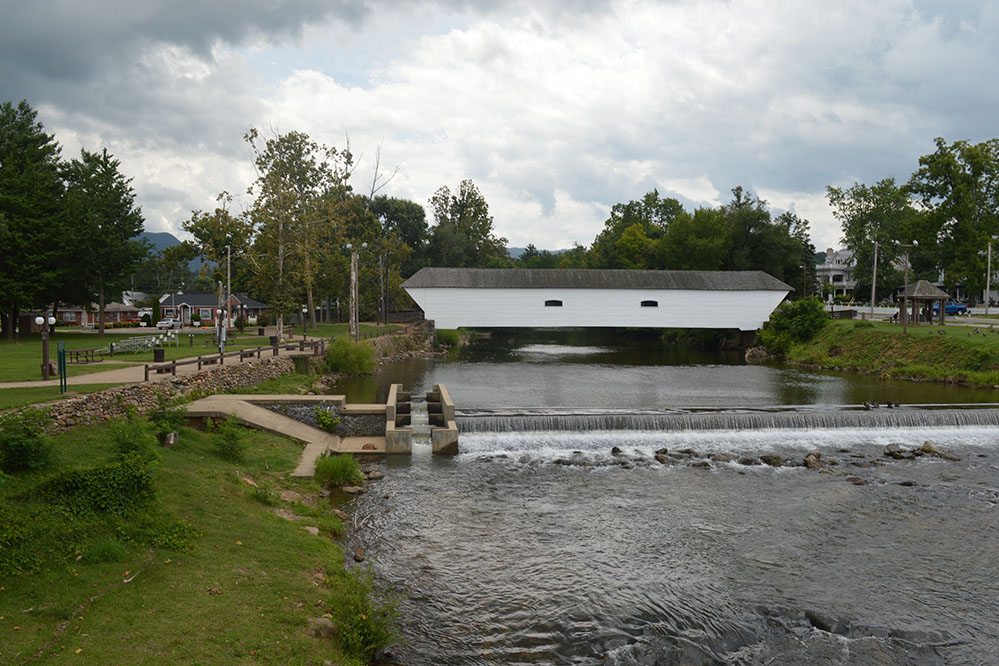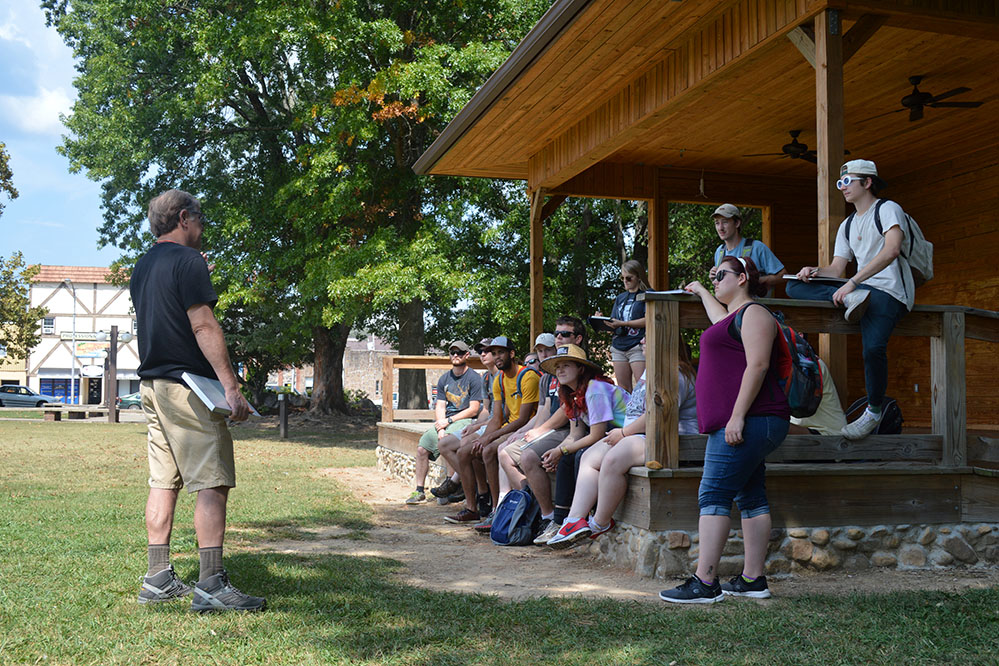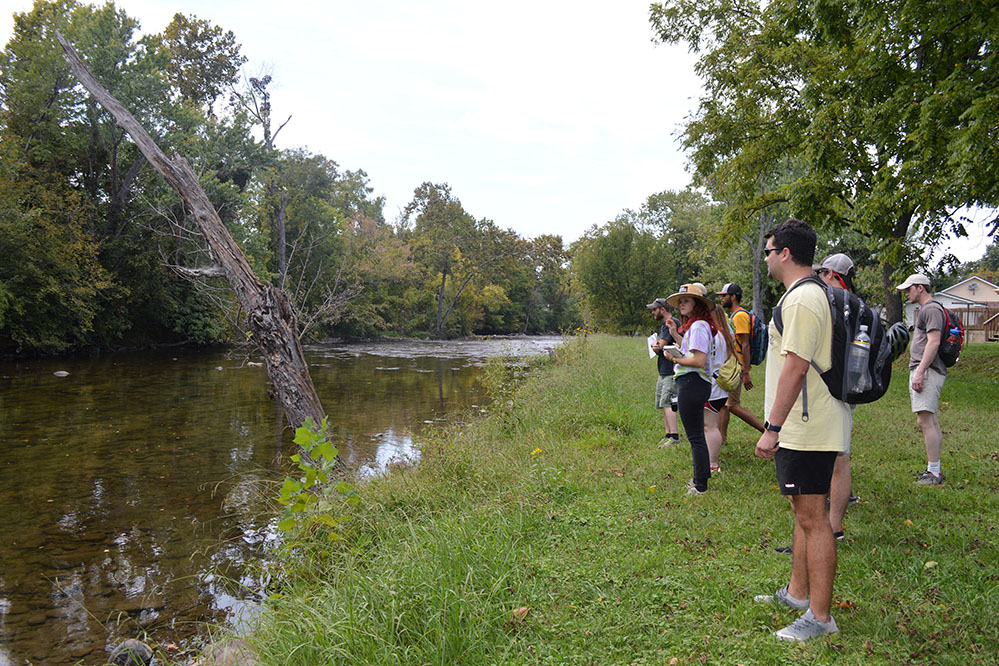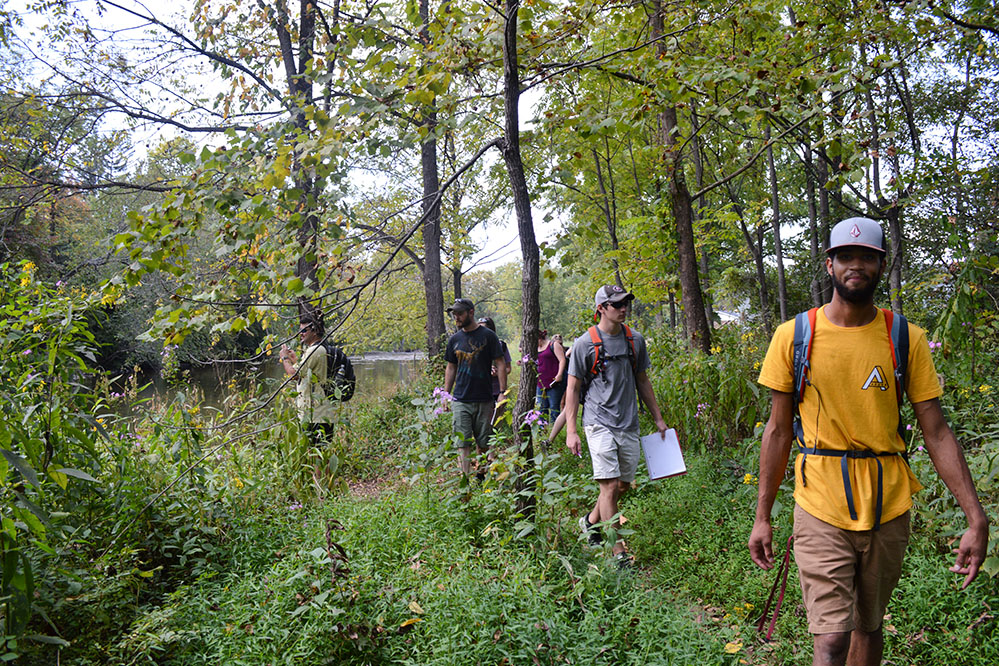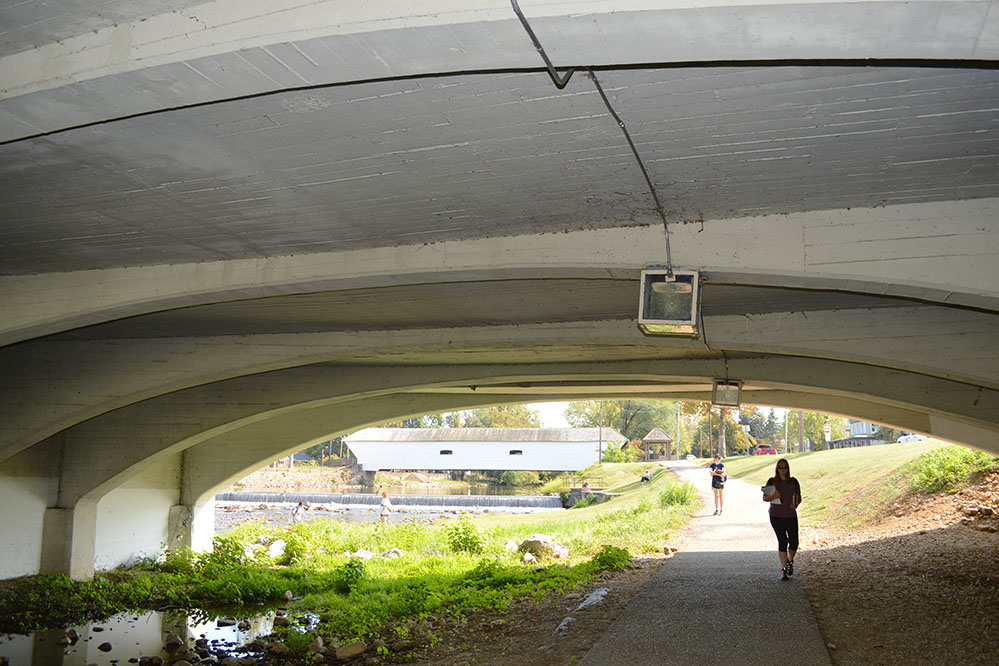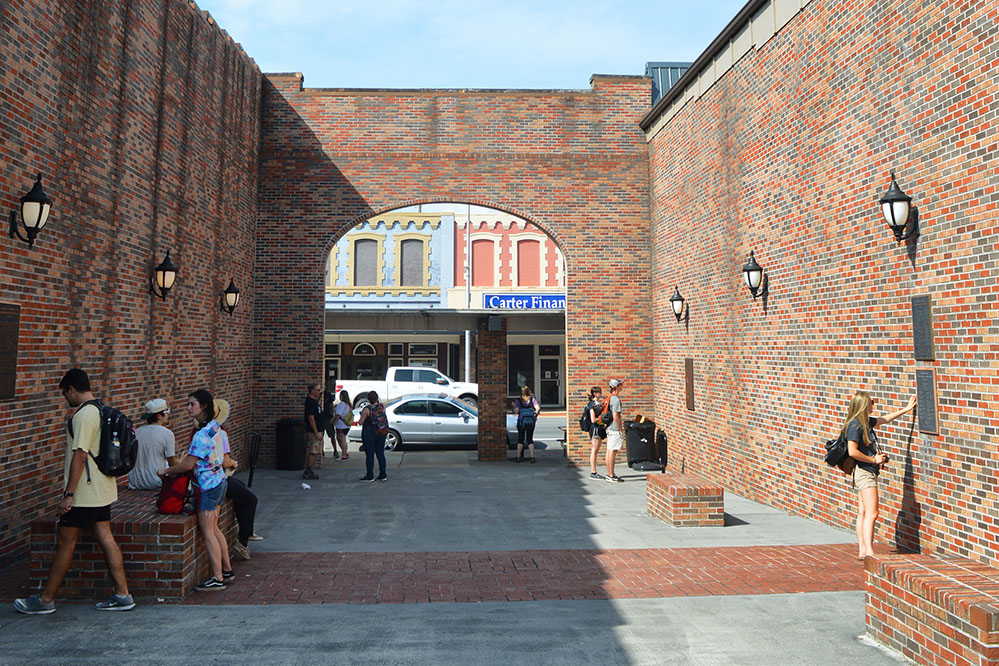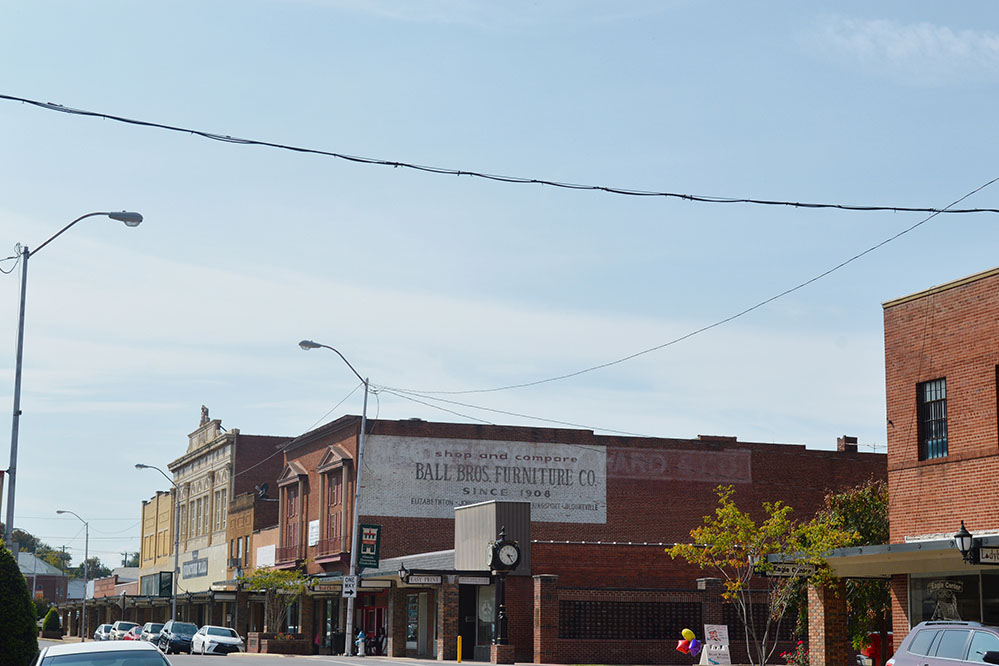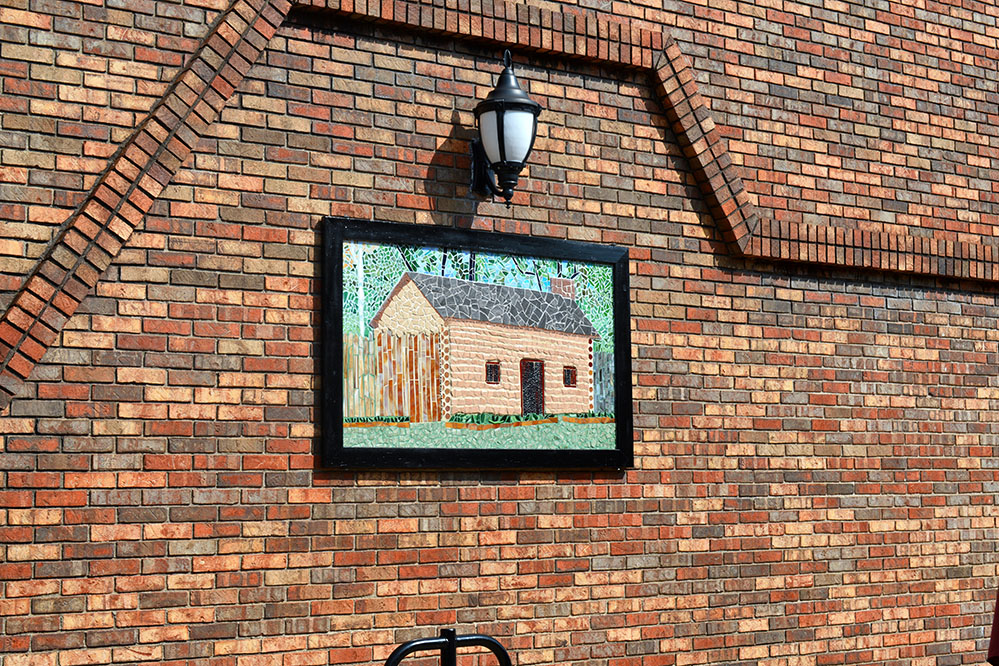 During the fall semester, students toured the city — which is located 45 miles northwest of Boone — with Robert Benfield, a local historian and president of the Elizabethton Arts and Cultural Alliance. Additionally, students talked with city officials and citizens, and researched the city's history in order to put together a schematic design master plan for the downtown parks. This was the first schematic design master plan the IDEXlab has produced, Helms said.
Brianna Lance, a senior building sciences major from Huntersville with a dual concentration in construction management and architectural technology and design, said working with real clients was exciting.
"I'm a people person. I think the best thing about the project was being able to talk to people and feel like a professional," she said. "I was considered an actual designer. Clients were taking what I said seriously and listening to what we were proposing."
The students who worked on the project were divided into two teams, each of which presented different plans for the parks in December 2017. After the presentation, the public was invited to fill out a community survey about the designs, said Mike Mains, Elizabethton's director of parks and recreation. The city is in the process of refining the design based on the survey and working out a budget for the project.
"After working with our alumni, we've had many employers come back and note the unique skills these students have coming out of our program, setting them apart in the industry," Helms said.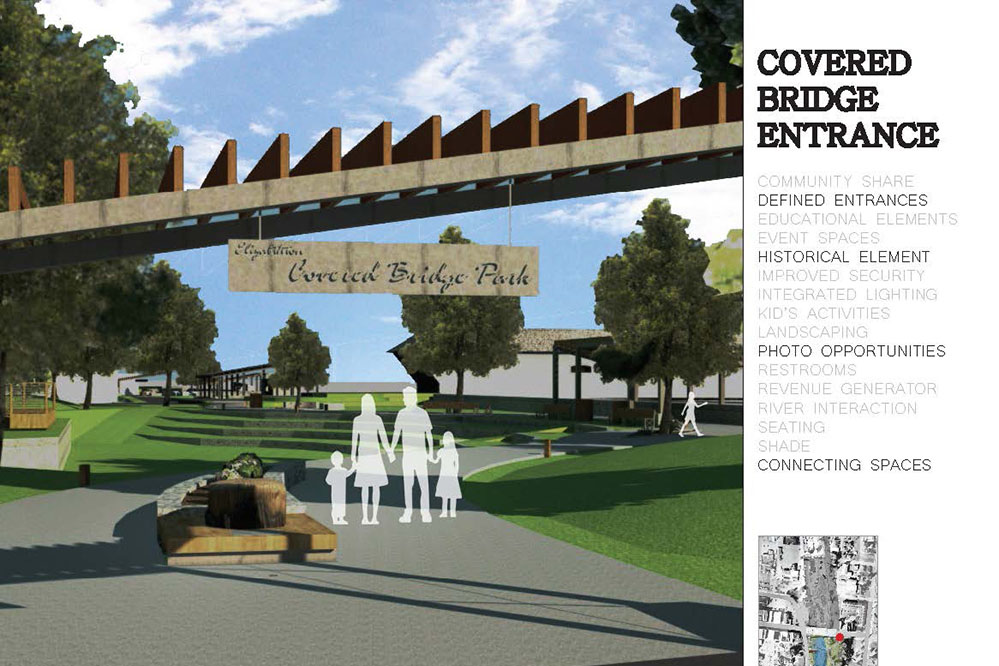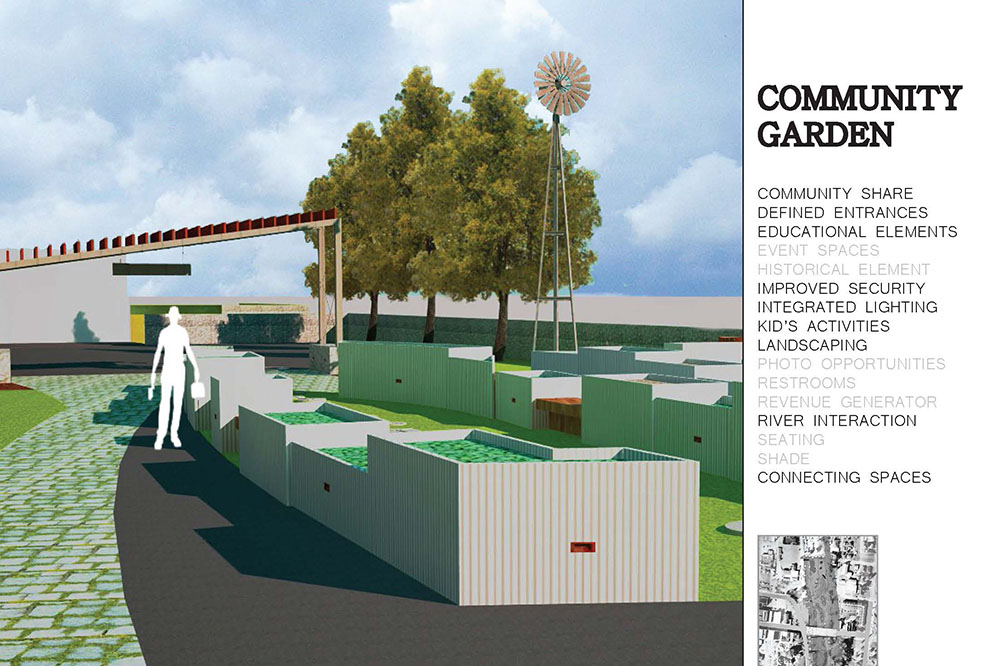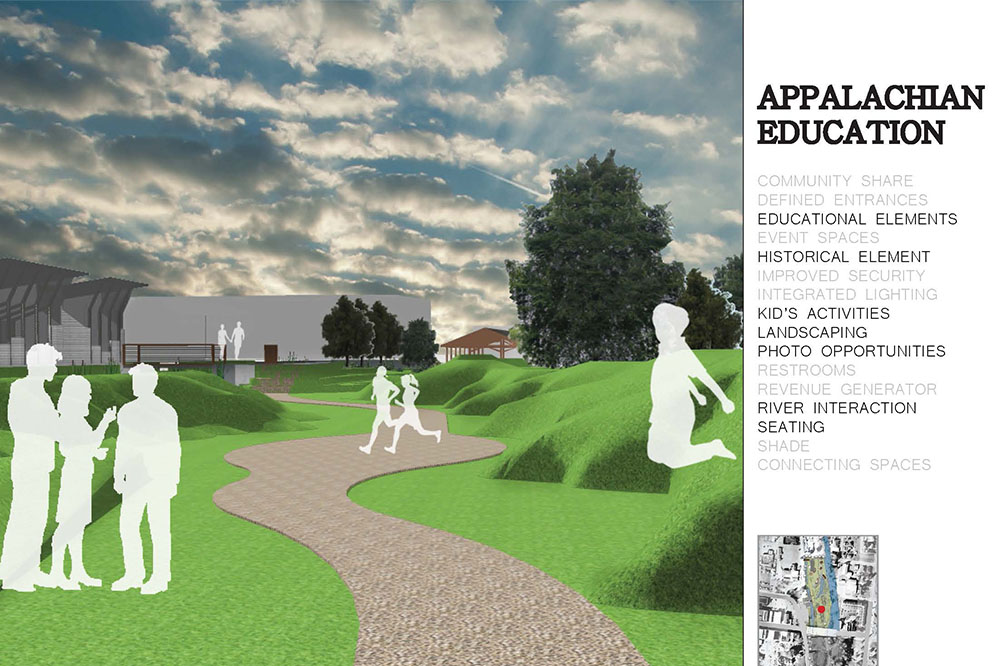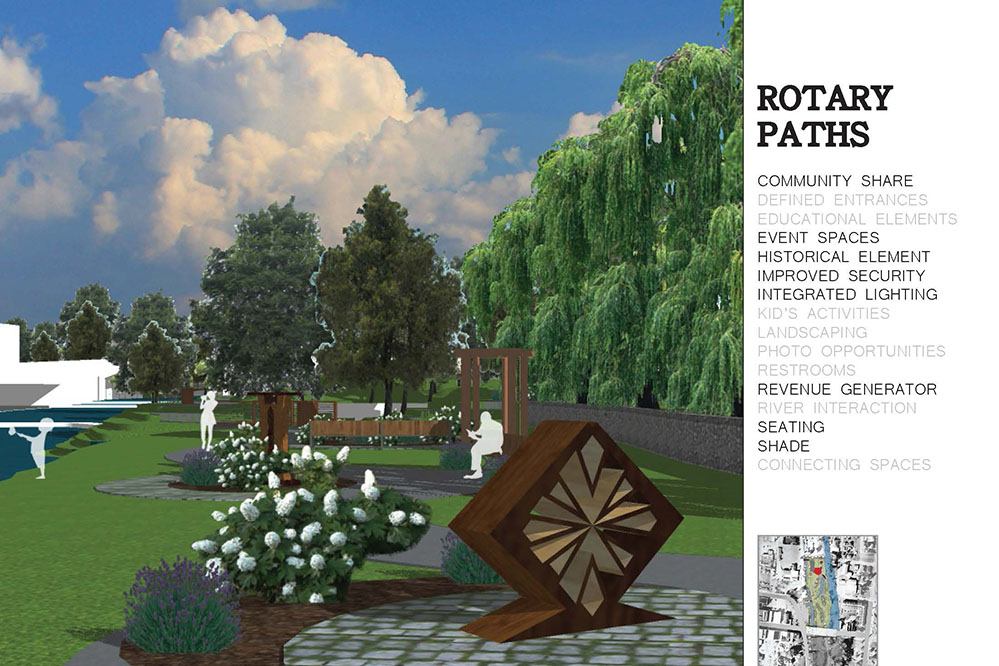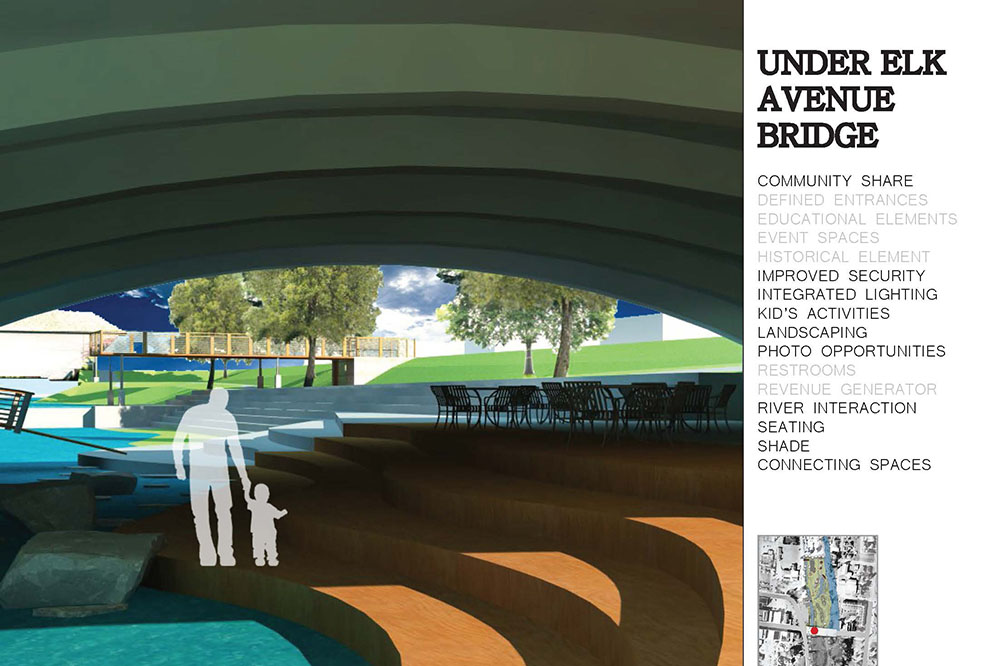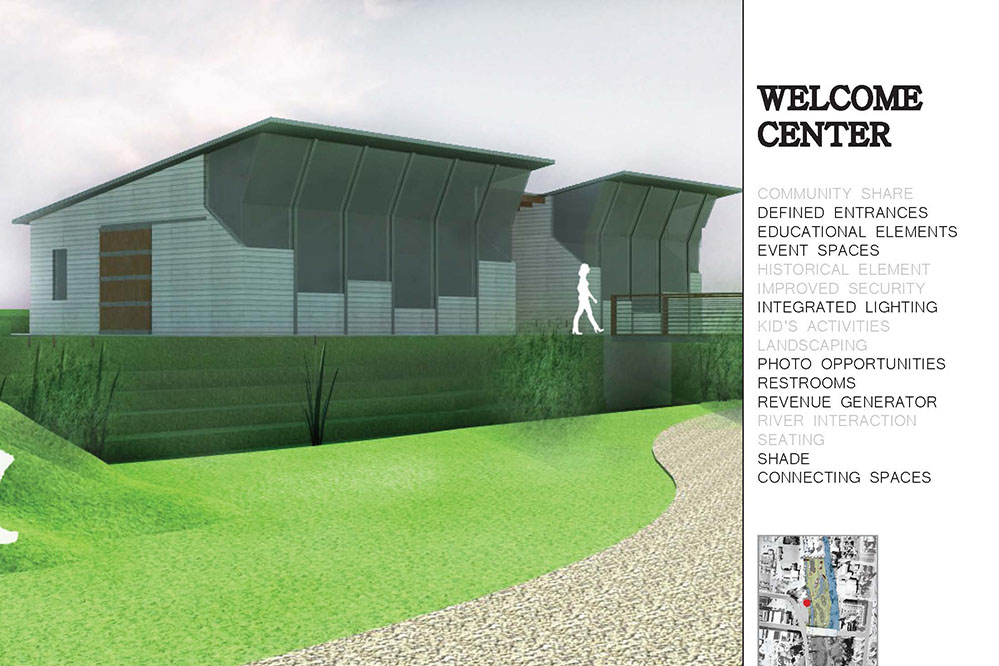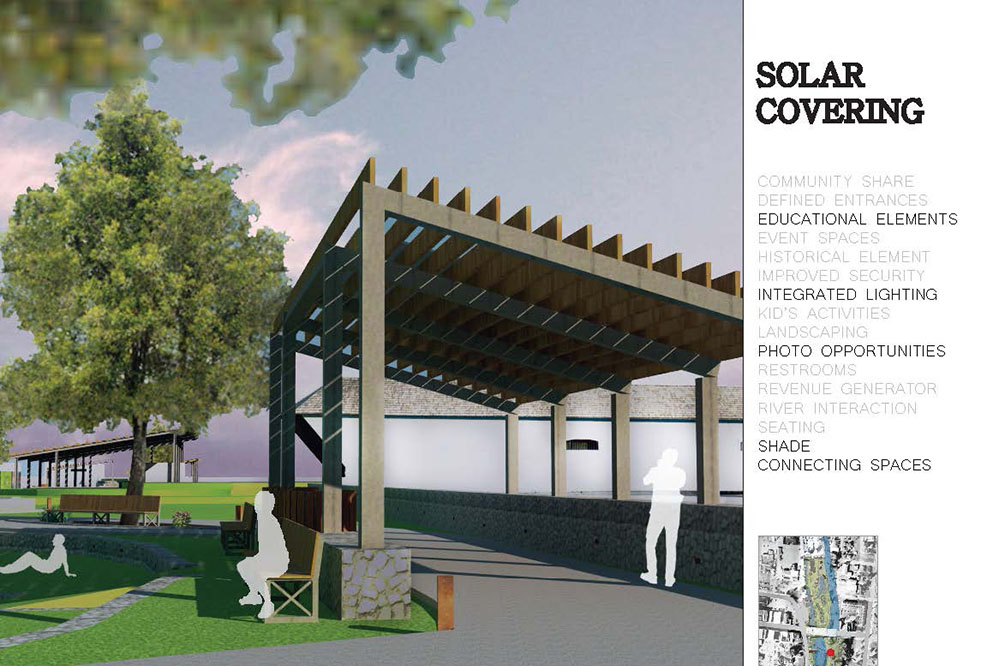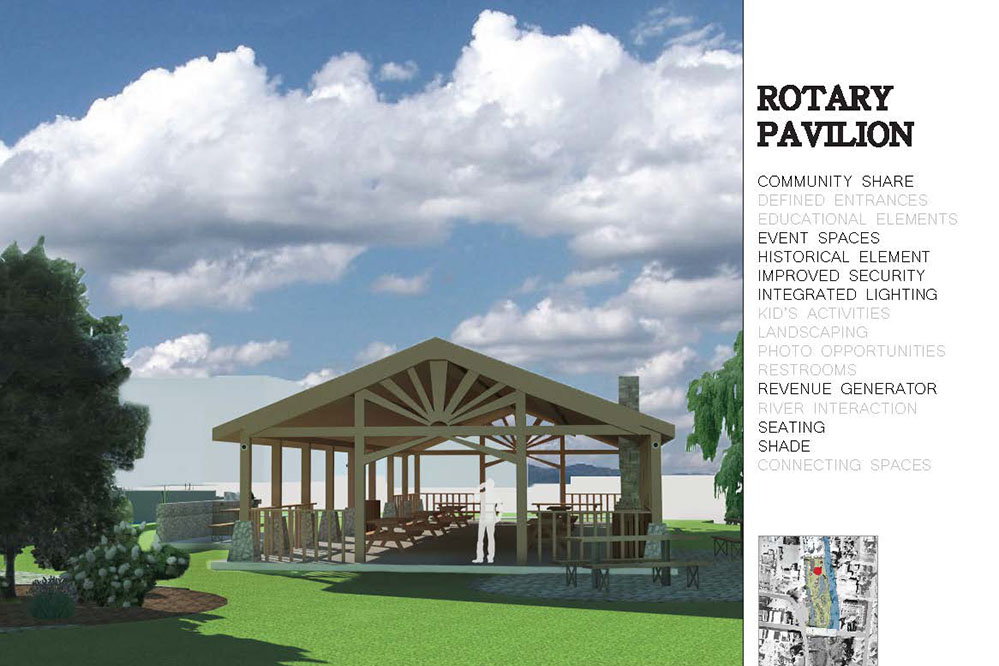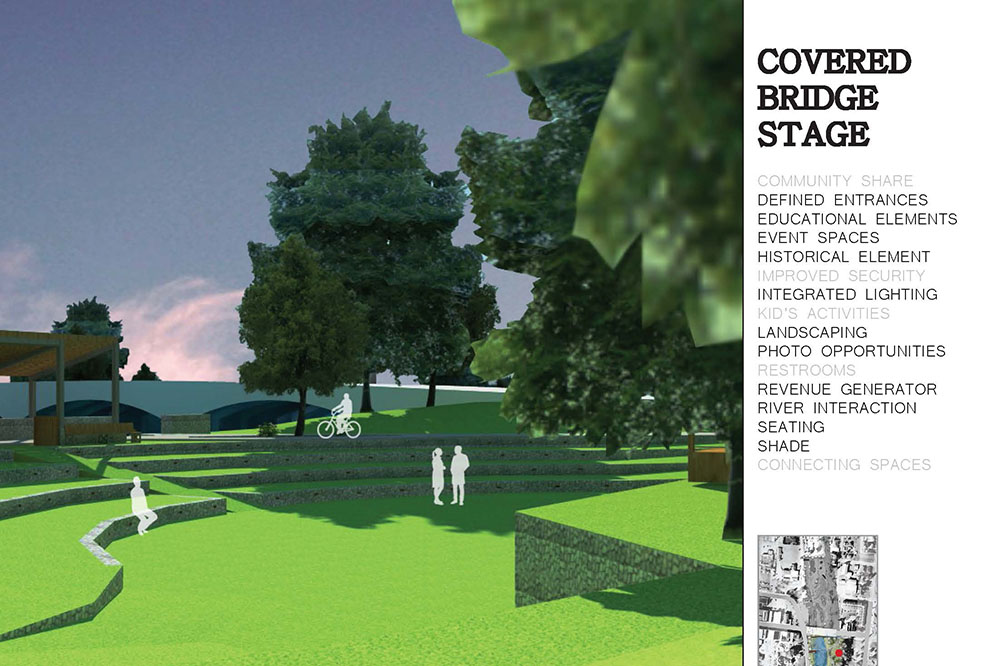 The Covered Bridge Park takes its name from the 1880s bridge that spans the Doe River. The park needed to be updated, said Chris Little, a member of the Elizabethton IDEAS Group, which takes on development and beautification projects in the area.
Little said he was pleased with the group's work. "We got more than what we asked for. They knocked the ball out of the park," he said. "Now we'll take what we've got and try to incorporate as much as we can with the money we've got."
For Nathan Smith, a building sciences major from Winston-Salem who will graduate from Appalachian in spring 2018, the program confirmed his interests in working on such public projects as parks and museums.
"You're taking the city's story and putting it into a physical form," he said. "There was a sense that this wasn't just for us. It was for a client to use and they were really excited about it. We were providing them with something they could be proud of and we could be proud of."
Directions Magazine
March 7, 2018
About the College of Fine and Applied Arts
Appalachian State University's College of Fine and Applied Arts is a dynamic and innovative group of seven academic departments, bringing together a variety of perspectives, experiences and real-world education to provide unique opportunities for student success. The college has more than 3,000 undergraduate and graduate majors. Its departments are Applied Design, Art, Communication, Military Science and Leadership, Sustainable Development, Sustainable Technology and the Built Environment, and Theatre and Dance. Learn more at https://faa.appstate.edu.
About Appalachian State University
As the premier public undergraduate institution in the Southeast, Appalachian State University prepares students to lead purposeful lives. App State is one of 17 campuses in the University of North Carolina System, with a national reputation for innovative teaching and opening access to a high-quality, affordable education for all. The university enrolls more than 21,000 students, has a low student-to-faculty ratio and offers more than 150 undergraduate and 80 graduate majors at its Boone and Hickory campuses and through App State Online. Learn more at https://www.appstate.edu.
What do you think?
Share your feedback on this story.