Posted March 21, 2018 at 3:07 p.m.
BOONE, N.C. — A favorite pair of jeans rips at the knee. A tiny, once inconspicuous hole stretches across the elbow of a well-worn jacket. The pull of a dress' zipper is no longer smooth — its metal teeth clenched tight.
Clothing issues such as these are no match for Appalachian State University's Mending Initiative, which aims to build an awareness in the Appalachian Community about the importance of maintaining clothing to prevent garments from becoming waste in landfills.
Mary Ray, instructor in Appalachian's Department of Applied Design and co-founder of the Mending Initiative, stressed the importance of teaching students about sustainability as it relates to the apparel industry. "Our students, who are taught both sides of the industry — design and business — have a leg up on the competition when they go out into their fields," she said, "and so, knowing sustainability practices within the apparel industry will give them further knowledge to both advance in their careers and obtain a job after graduation."
In 2013, the U.S. Environmental Protection Agency reported 15.1 million tons of textile waste was generated (PDF 1.64M) — 12.8 million tons were discarded, with the remaining 2.3 tons recovered and recycled.
Rather than throwing away clothing with flaws, the Mending Initiative teaches students, faculty, staff and community members to repair clothing. Several apparel design and merchandising students at Appalachian who are involved with the project said being able to both craft and fix their own clothing makes them feel "empowered."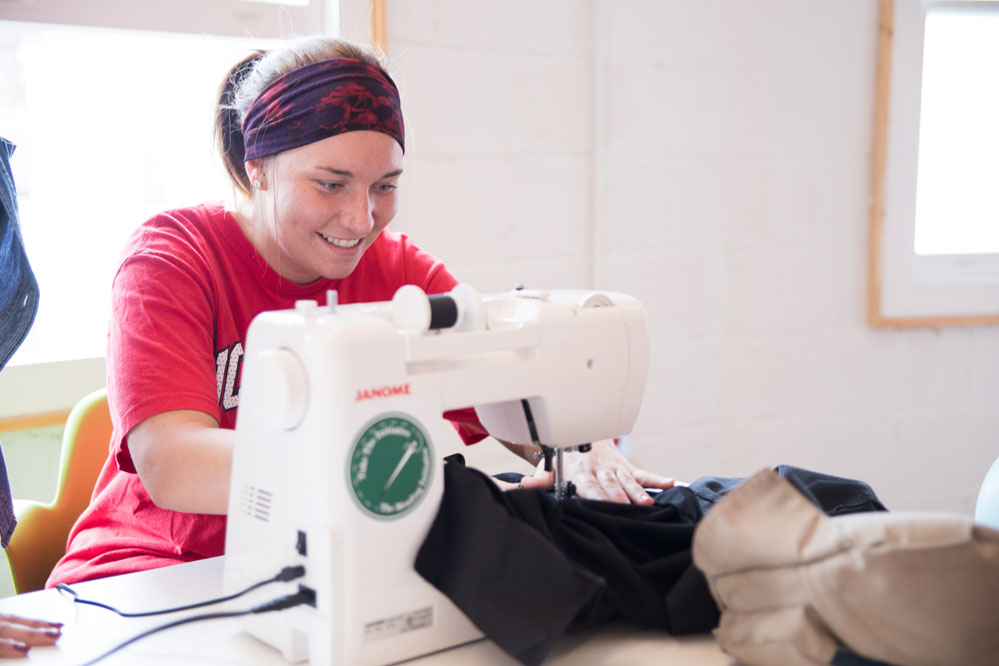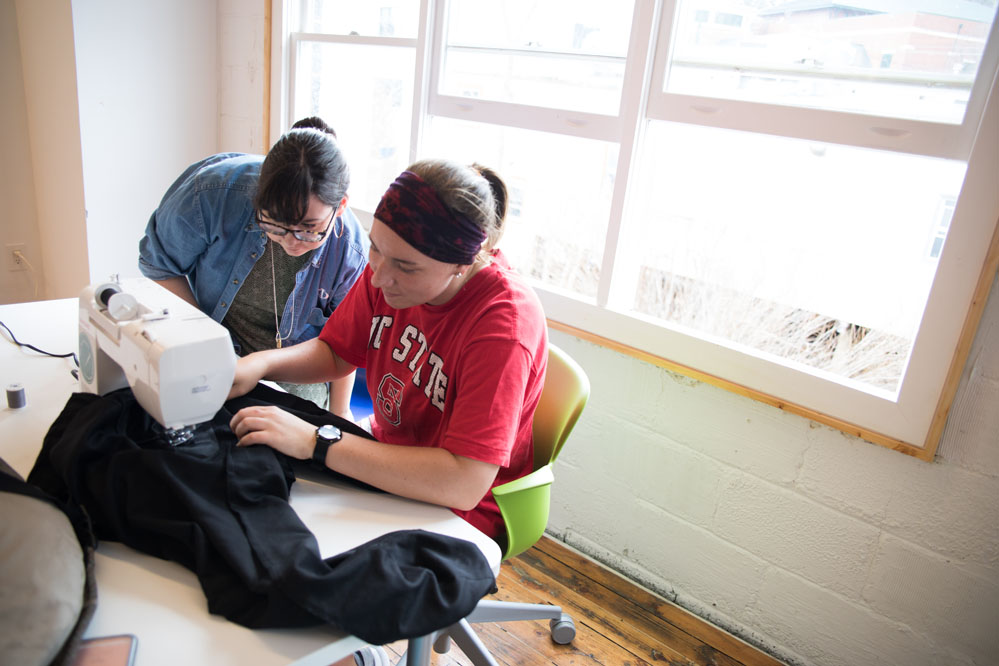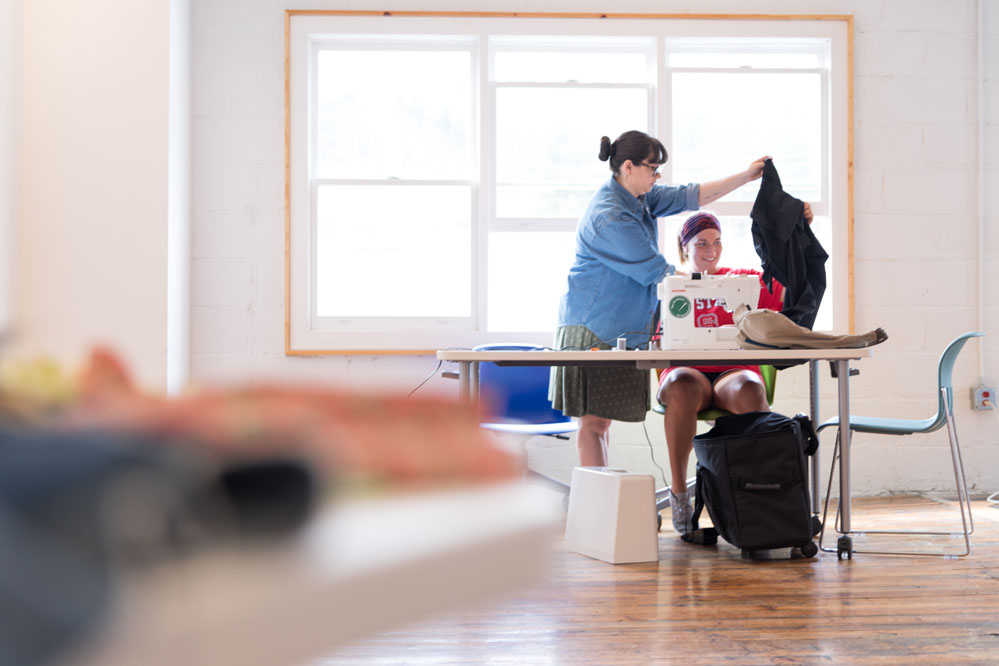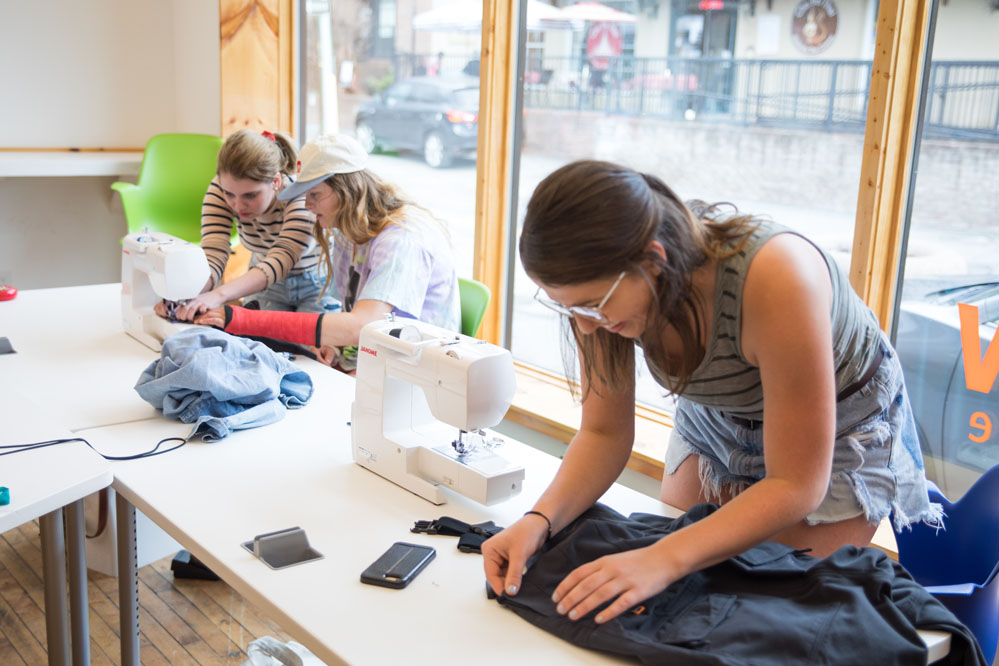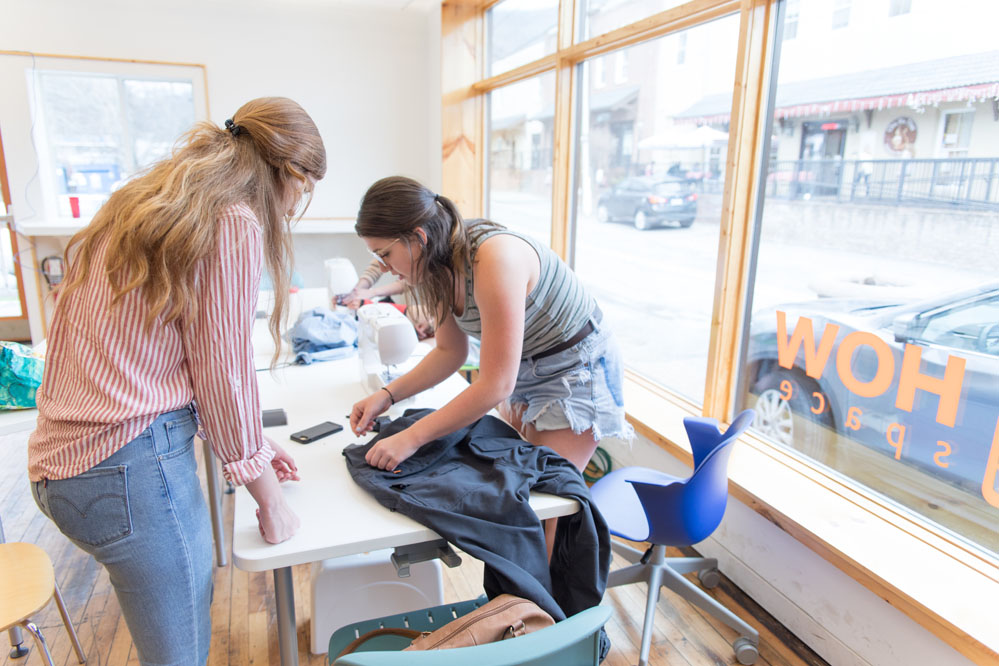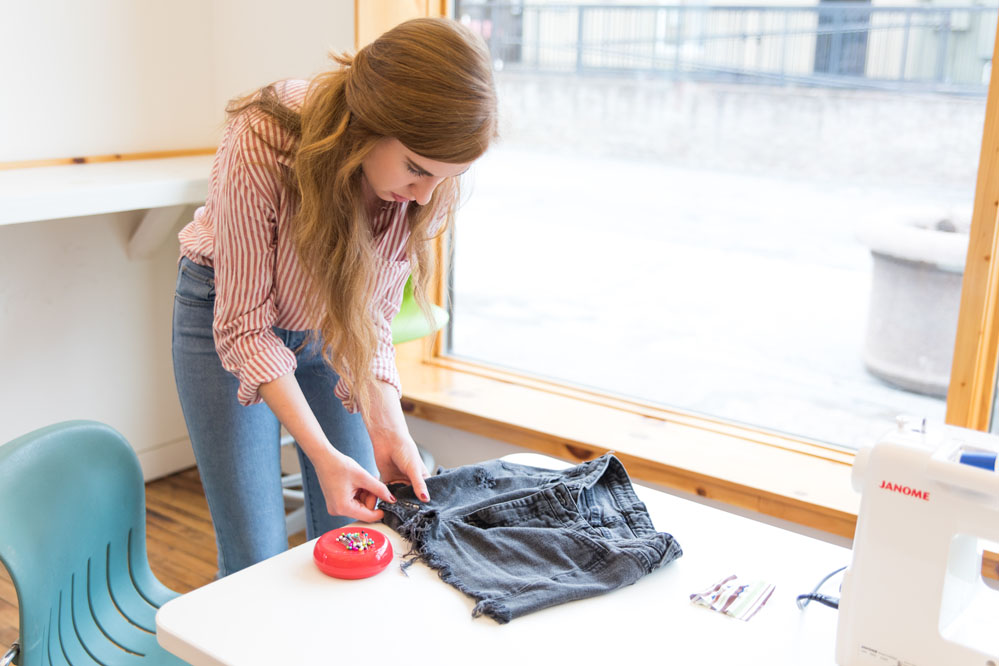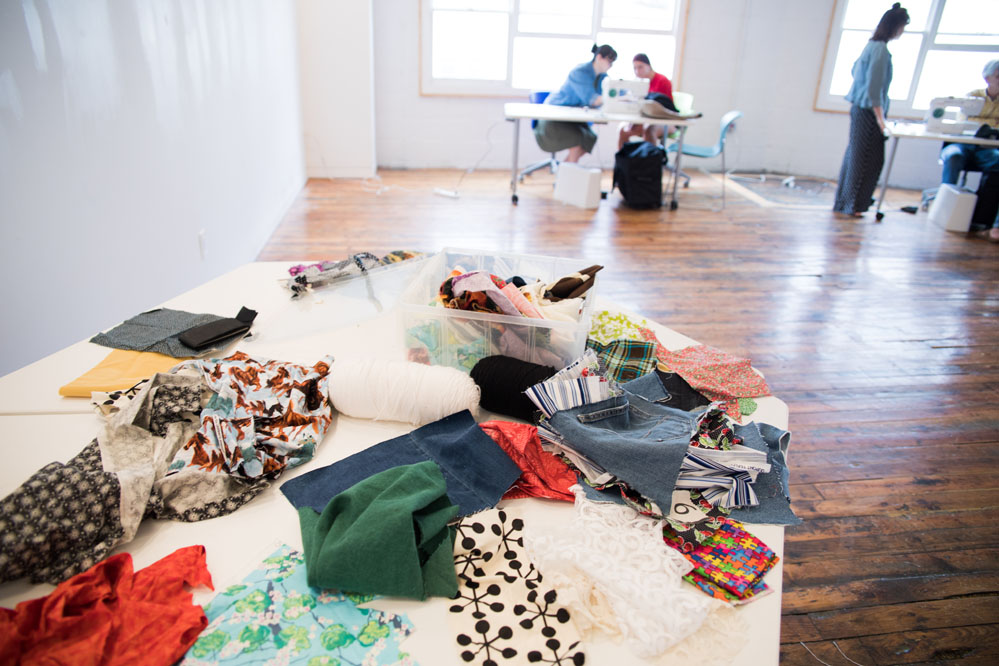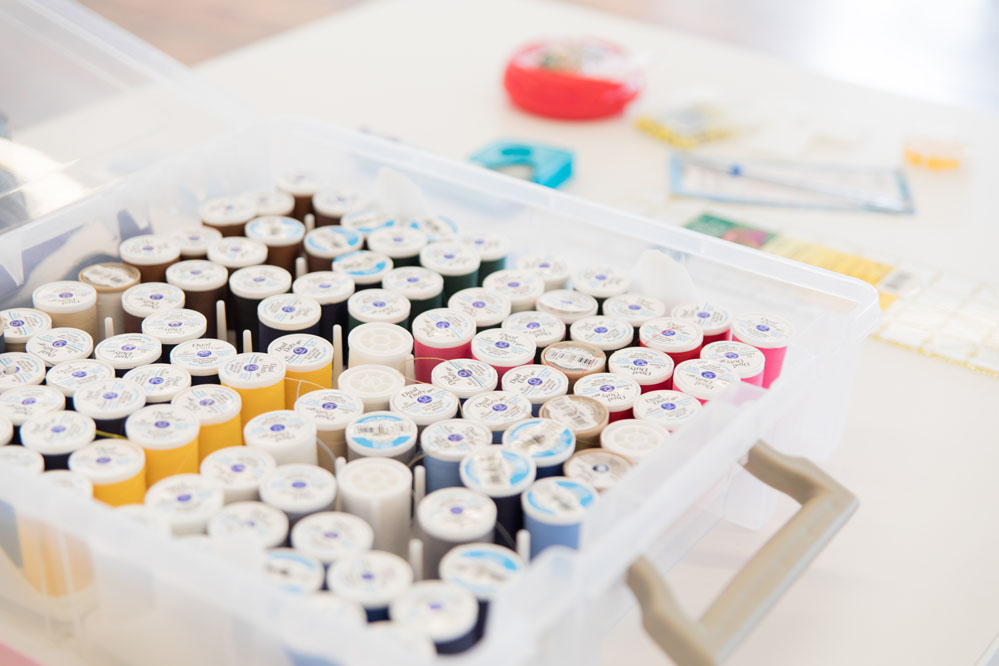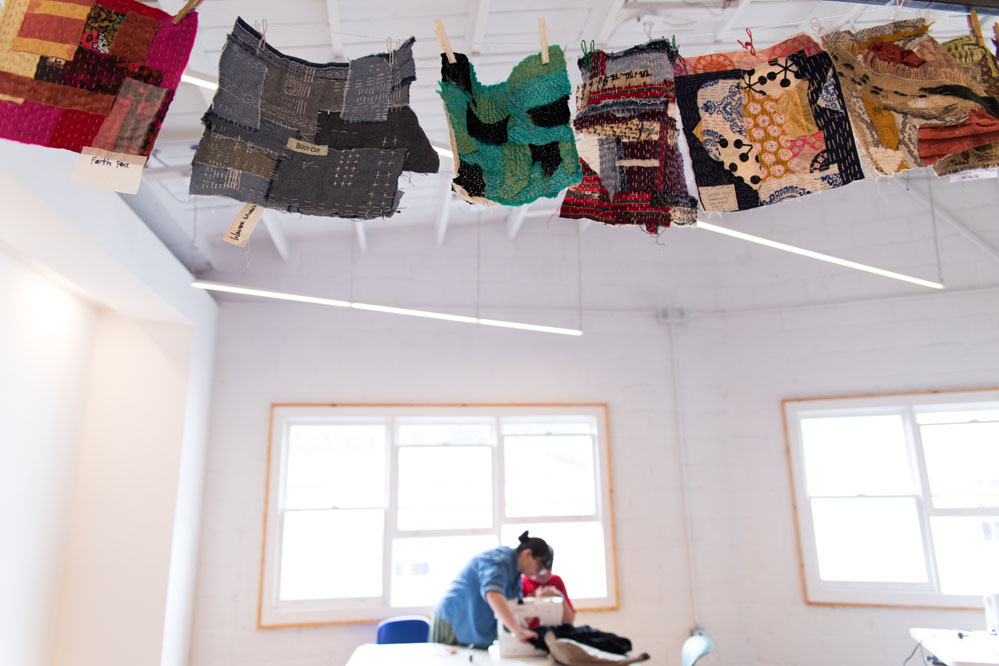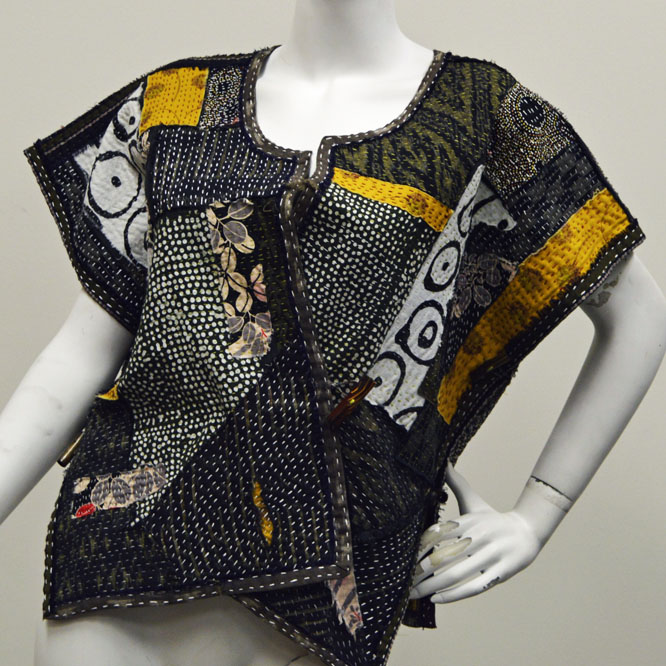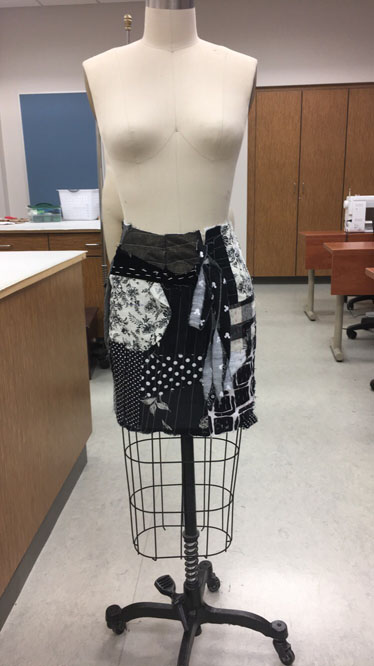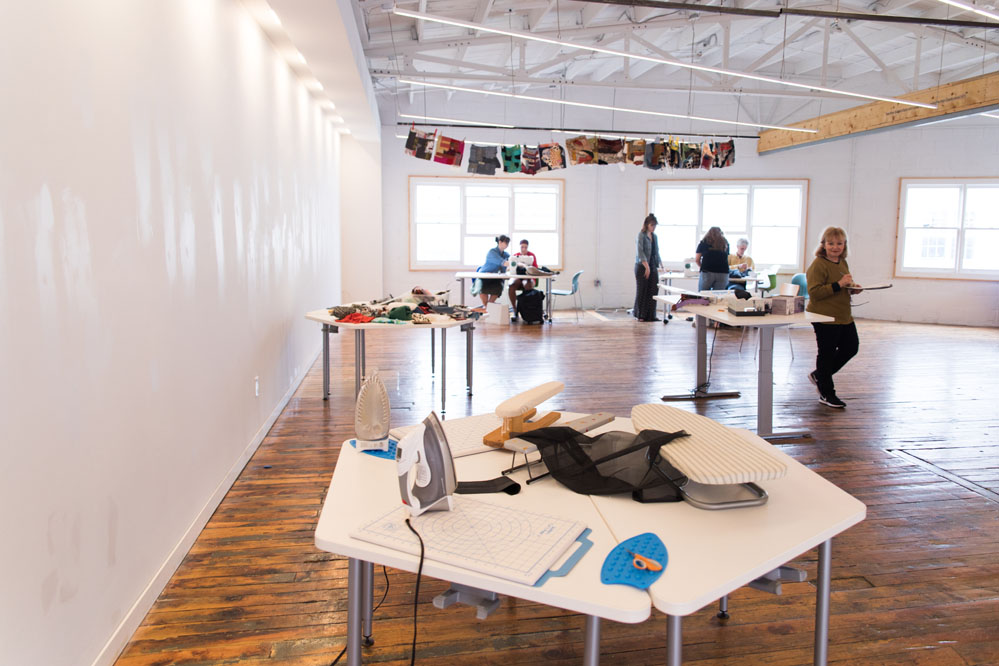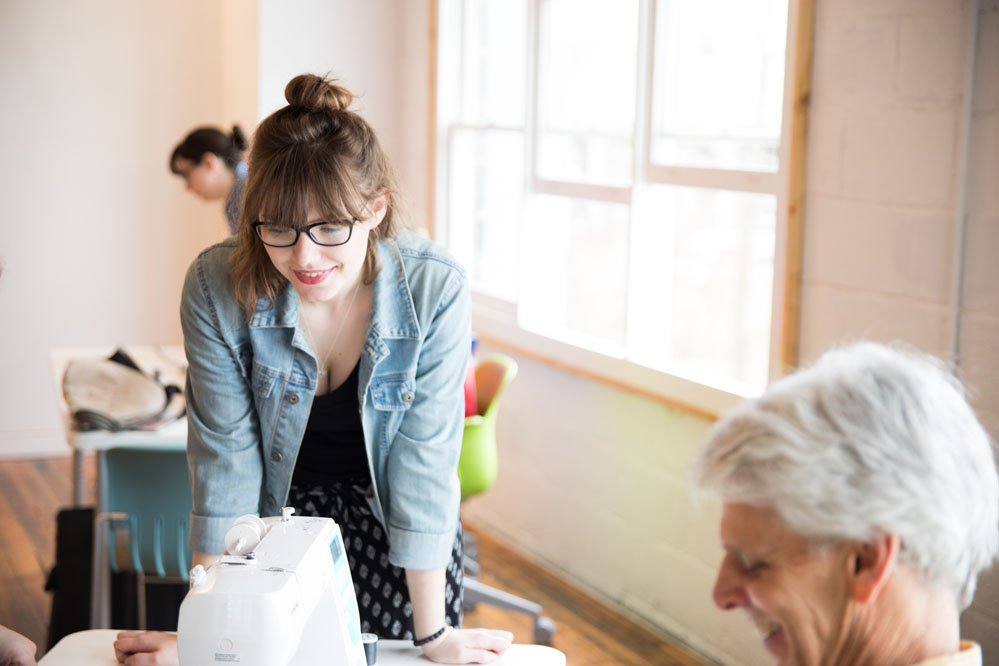 The beginning threads
The campaign is a collaboration between Ray, Dr. Nancy Oliver, associate professor in the Department of Applied Design, and Susan Poorman, senior lecturer in the university's Department of Communication. Several undergraduate students in Ray's Sustainability in the Apparel Industry course are also involved with the initiative.
The core group met every other week during the fall 2017 semester to build the project's foundation, including designing a logo, creating and finalizing a name and planning and organizing events.
In November 2017, the Mending Initiative launched by partnering with graphic design students in Appalachian's Department of Art to host "SEAM," an exhibition of altered, donated clothing designed to confront consumption and waste in the fashion industry.
Gabrielle Haddox, a senior apparel design and merchandising major from Mooresville, said, "I personally think it's a really awesome program … I actually came to Appalachian because I wanted to get involved with design and apparel, but I also wanted to focus on sustainability. I heard about the Mending Initiative, and it was the perfect way to get involved."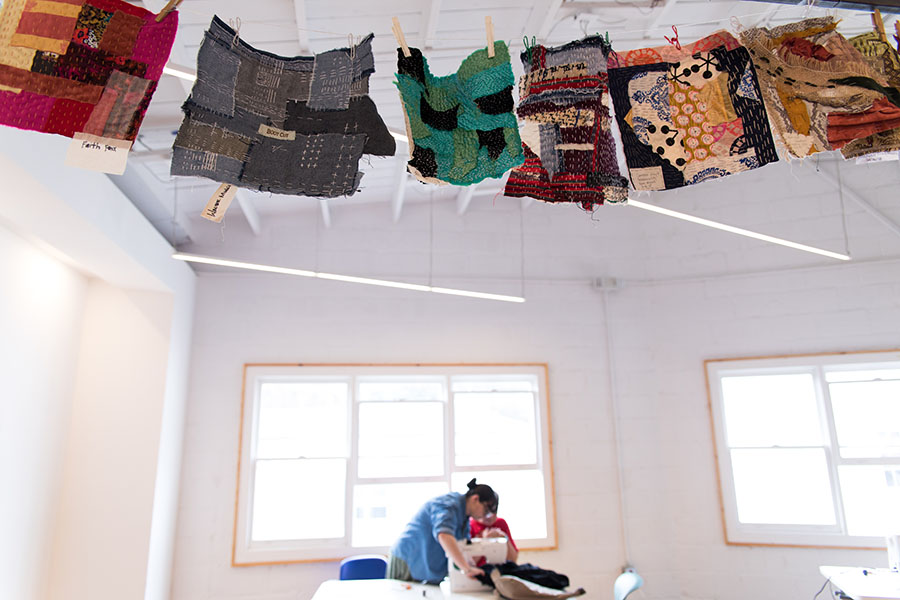 Weaving sustainable practices into the Appalachian Community
The initiative hosted its inaugural workshop Feb. 24 in the College of Fine and Applied Arts' downtown HOW Space, where undergraduate students assisted Appalachian faculty, staff and students, as well as community members, with mending clothing and other items.
Four separate workstations with sewing machines were available at the event, and mending supplies — including a table strewn with various cloth patches, sewing needles, fabric glue, numerous colors of sewing thread, and irons and ironing boards — were also offered for participant use.
Above the workstations, Japanese boro-style swatches created by the apparel design and merchandising students were displayed along a clothesline hung from the ceiling of the HOW Space. Boro is a traditional Japanese patchwork style in which clothing would often be mended or fixed several times and even passed on to other members of a family once the owner died. Such clothes were worn by the working class, including farmers, peasants and artisans in 17th- through early 19th-century Japan.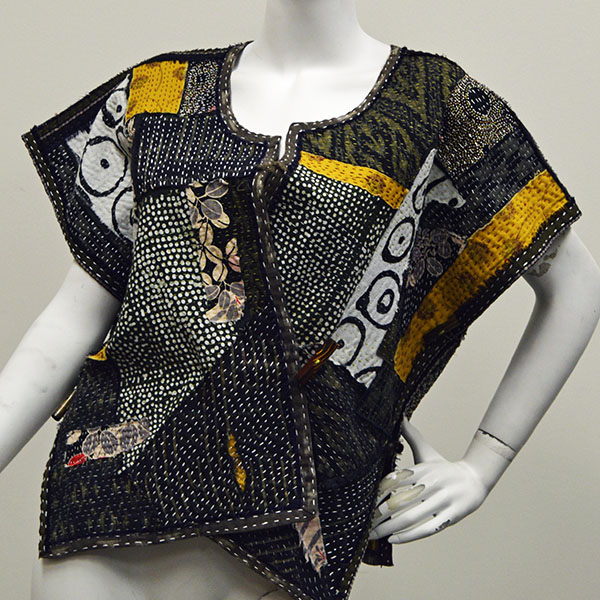 From fast to renewable fashion
The Japanese boro style, which sustained clothes over a lifetime — over generations, even — stands in sharp contrast to what is known in the apparel industry as "fast fashion." According to Ray, this mass-produced, inexpensive, runway-to-retail clothing is affecting the amount of waste within the industry.
"These types of clothing are not meant, not built to last and are quickly disposed of, contributing to the amount of landfill waste due to clothing," she said.
"Companies within the industry are starting to incorporate sustainability practices and be held accountable to certain standards," Ray said.
And Ray is not alone in her commentary about the issue of apparel waste. Renowned figures in the fashion industry — such as American clothing designer Eileen Fisher — share her concern.
In 2015, when Riverkeeper, a New York City-based clean water advocate, honored Fisher for her commitment to environmental protection, Fisher claimed, "The clothing industry is the second-largest polluter in the world, second only to the oil industry."
However, the designer's outlook for the industry is positive: "Because (the fashion industry is) the second-largest polluter in the world, I also think we can be a huge force for change. I have hope. I know it's possible to make clean clothes, to do it a better way."
Cameron Hoyt, a senior apparel design and merchandising major at Appalachian and a native of Smithville, is a champion for such sustainable practices in fashion. "I think it's a really cool thing — that we as a society are moving out of the fast fashion of using stuff and then just throwing it away," she said.
In regard to Appalachian's Mending Initiative, Hoyt said, "I love sewing and making stuff, so sharing that with other people and seeing them when they put a patch on or sew a seam up and they are so excited about it makes me happy because I love it so much."
About the College of Fine and Applied Arts
Appalachian State University's College of Fine and Applied Arts is a dynamic and innovative group of seven academic departments, bringing together a variety of perspectives, experiences and real-world education to provide unique opportunities for student success. The college has more than 3,000 undergraduate and graduate majors. Its departments are Applied Design, Art, Communication, Military Science and Leadership, Sustainable Development, Sustainable Technology and the Built Environment, and Theatre and Dance. Learn more at https://faa.appstate.edu.
About Appalachian State University
As the premier public undergraduate institution in the Southeast, Appalachian State University prepares students to lead purposeful lives as global citizens who understand and engage their responsibilities in creating a sustainable future for all. The Appalachian Experience promotes a spirit of inclusion that brings people together in inspiring ways to acquire and create knowledge, to grow holistically, to act with passion and determination, and to embrace diversity and difference. Located in the Blue Ridge Mountains, Appalachian is one of 17 campuses in the University of North Carolina System. Appalachian enrolls nearly 21,000 students, has a low student-to-faculty ratio and offers more than 150 undergraduate and graduate majors.
What do you think?
Share your feedback on this story.