Posted May 3, 2018 at 11:29 a.m.
BOONE, N.C. — Dr. Joseph J. Gonzalez, associate professor in Appalachian State University's Department of Cultural, Gender and Global Studies, is the recipient of the 2018 University of North Carolina Board of Governors Award for Excellence in Teaching. Gonzalez — who consistently tells his students to call him Joe — is one of 17 faculty members chosen for the prestigious award and will receive a commemorative bronze medallion and a $12,500 cash prize.
The award will be presented to Gonzalez by UNC Board of Governors member C. Philip Byers '85 during Appalachian's spring graduation ceremony.
"Dr. Gonzalez's emphasis on mentoring his students and his passion for improving education reach far beyond the classroom," Chancellor Sheri Everts said. "To see a professor so committed to improving how our students learn is inspirational."
The Award for Excellence in Teaching was established in 1994 to underscore the importance of teaching and to encourage, identify, recognize, reward and support good teaching within the UNC System. Recipients represent all 17 of North Carolina's public institutions. Faculty members are nominated each year by special committees based on their home campuses and are then selected by the Board of Governors' Committee on Personnel and Tenure.
"Dr. Gonzalez has really pushed to make his classes extremely learning active and incorporates global thinking into every class," said Dr. Neva J. Specht, dean of Appalachian's College of Arts and Sciences. "I'm so pleased he's being recognized."
Gonzalez does not take winning the award lightly. While he is quick to express gratitude to his colleagues and his students, Gonzalez is even quicker to say that he feels a great sense of responsibility because of the honor. Knowing that someone might now take one of his classes because they have heard about the award makes Gonzalez feel like he really needs to live up to it — like he needs to earn it.
A professor at Appalachian since 2003, Gonzalez said he has learned through teaching a variety of courses in global studies, interdisciplinary studies, and the Watauga Residential and Honors colleges, as well as two seminars in Cuba — his principal area of research.
Gonzalez is absorbed by research on the history of Cuba. Talk to him about the country and you will quickly learn calling Cuba his principal area of research does not do it justice. Gonzalez said he has been in love with the country since his first visit in 1996 to perform graduate research for his dissertation. Now, taking students to Cuba is one of the opportunities Gonzalez really enjoys.
"I'm sharing with them something that I love, and students open themselves up to it," Gonzalez said. "It has been a deeply rewarding teaching experience for me."
Gonzalez said he is constantly trying to improve the experience his students have and is not afraid to make big changes to courses if it means it will help his students learn better. According to Dr. Mark Nunes, chair of the Department of Cultural, Gender and Global Studies, Gonzalez's efforts are paying off.
"Joe provides his students with strong mentorship throughout the semester, encouraging and supporting them to challenge themselves and question their assumptions," Nunes said. "I have sat in on his classroom on more than one occasion, and it is always clear to me that his students feel empowered to present their ideas in the classroom — whether they were presenting at the front of the class or asking questions from their seats. He is truly an outstanding instructor."
Gonzalez also understands the importance of connections beyond the classroom. He appreciates that in a small community like Boone, he runs into students at the farmers market or around town. Students see Gonzalez out doing what he jokes is his second career — parenting his 8-year-old daughter.
"I'll be out there with my family, and I think they see that we are multidimensional people," Gonzalez said. "They see I don't just go to my office and plug into the wall and then present myself the next day."
Excellence beyond and above teaching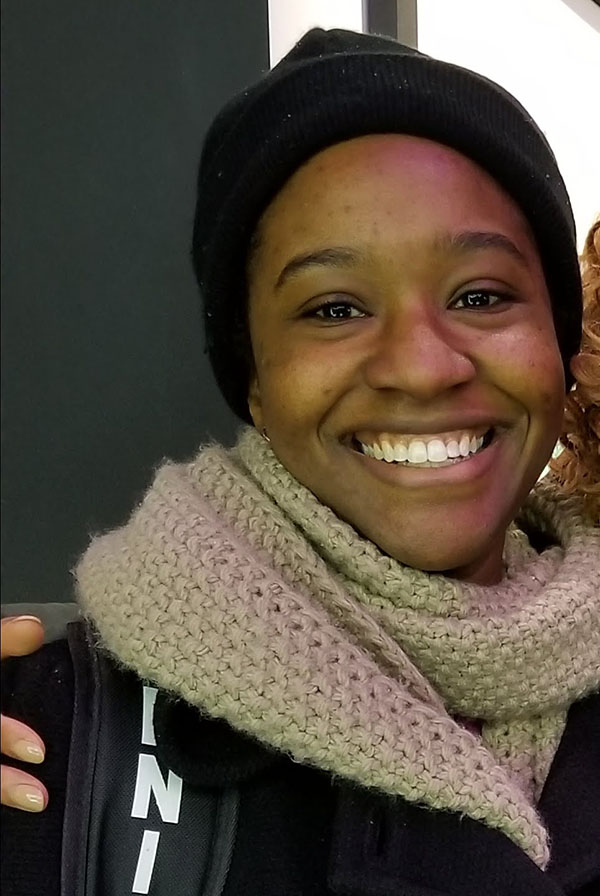 Gonzalez said he thinks winning the award was just his turn "by luck or happenstance." His students suggest otherwise.
"Joe is not lucky to win this award," said Lily Shaw, a Wilson Scholar and Appalachian senior double majoring in Spanish and sociology. Shaw, who took Gonzalez's Contemporary Global Issues course her freshman year and for whom Gonzalez is a mentor and first reader for her honors thesis, added, "He has earned it every day of his teaching career. This award is lucky to have him."
Shaw, of Saluda, described a time when she met with Gonzalez to discuss her thesis. Between schoolwork and personal issues, she said she was feeling quite overwhelmed. Shaw expressed to him that her thesis felt like a mountain she couldn't climb. She expected to be told to "suck it up and climb the mountain or just walk away."
"Joe told me those things, but, more importantly, he also suggested a third option: pick a new mountain," Shaw explained. "One that I could climb. That day, we outlined a thesis that was manageable and meaningful to me. I went into our meeting thinking that it would end in failure, but Joe helped me turn it into a success."
Emma Labovitz, a senior Wilson Scholar majoring in global studies and political science, described Gonzalez as the most empathetic professor she has ever had, saying that "he takes the time to truly listen to students and their needs, always meeting them where they're at." That was the case on a group project Labovitz, who is from Salisbury, said she and her group "deserved to fail."
"Instead of letting the grade stand, Joe set up an appointment with all of us to discuss what went wrong and allowed us to redo the project," Labovitz said. "He didn't write off our mistake as laziness or apathy but took his time to understand what went wrong and help us, so we did not sustain the failing grade."
Paige Anderholm, a senior political science major with a concentration in international and comparative politics who was raised in Pittsburgh, Pennsylvania, said she and Gonzalez joke that she also has a minor in "Joe" because of all of the courses she has taken with him. In Anderholm's first class with Gonzalez, her interests began to steer toward the world and her interactions with it.
That experience prompted Anderholm to sign up for his class in Cuba, marking the first time she left the country. She claims his support and encouragement helped her navigate the entire process, and that her first two semesters of classes at Appalachian with Gonzalez "sparked my interest in the world and thrust me in an entirely new direction both professionally and personally."
"There are not many professors I have come across who sincerely and fully heed the input of their students," Anderholm added. "The same can be said for his interest in his students as actual human beings. If he notices you have withdrawn or have become disconnected in a course, he reaches out."
Students often turn to experiences in Cuba when reflecting on Gonzalez. Senior Aurora Figueroa-Benetti, a double major in global studies and sustainable development, recounted a time during a study abroad trip to Cuba when the translator for a class fell through at the last minute for an interview with a local entrepreneur. Gonzalez approached Figueroa-Benetti and asked her to act as the impromptu translator.
"I normally lack the confidence in my Spanish to translate, especially with dialects that I'm not entirely familiar with, but Joe believed in me and knew that I would rise to the occasion," she said. "After that, I was considerably more confident in my Spanish and engaged in more cultural exchanges with the locals."
Figueroa-Benetti, who is from Raleigh, said Gonzalez sees the untapped potential of his students and does what he can to make them realize it for themselves. She added, "We may not all be comfortable with pushing ourselves in such a way, perhaps due to a fear of failure or negative self-perceptions, but Joe knows what we are capable of even if we aren't."
Even those who graduated years ago have fond memories of Gonzalez. Collincia Rouse, a 2011 alumna from Concord who was a teaching assistant and research assistant for Gonzalez, said it is telling that even though she didn't have him as a professor, he still had a huge influence on her. The difference Rouse noticed in Gonzalez is that "while other professors dole out information and expect it to be recited back, he takes special effort to make sure what you have learned has practical application and stays with you."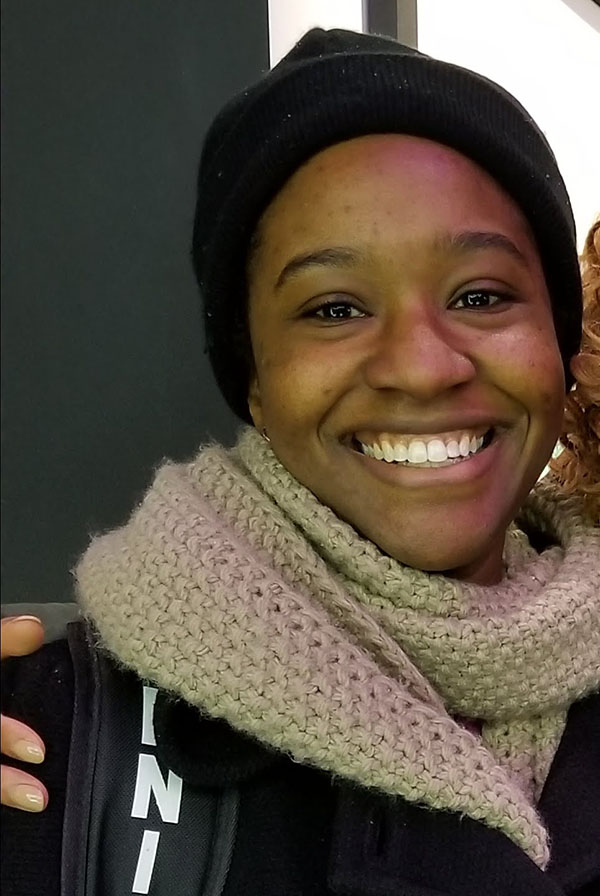 Perhaps, though, it is the moments outside of the classroom that are the most telling of Gonzalez's excellence in teaching. Senior interdisciplinary studies major Kenny Jeffrey, from Clover, South Carolina, has had two classes with Gonzalez, has gone on two study abroad trips to Cuba with him and has had Gonzalez as an advisor since declaring his major. He has nothing but great things to say about those classes with Gonzalez, but it is the relationship beyond the classroom that Jeffrey said matters most.
Jeffrey has dealt with mental health issues throughout his time at Appalachian and ended up taking a semester off to regroup. "During that time, I met with Joe many times to talk about anything but school," Jeffrey said.
"Many times he contacted me to make sure I was doing OK and to see if I needed someone to talk to," he said. "During that time, I lost my job and found out I was having a child, and Joe gave me a job landscaping at his house and taking care of his cat when they (Joe and his family) were away."
Jeffrey added, "I don't say this lightly: Joe is hands-down one of the best humans I have ever met in my life, and I am truly blessed to know him. There is no one I can think of that is more deserving of this award."
College of Arts and Sciences
Assistant Professor, Cultural, Gender, and Global Studies
Jan. 26, 2016
The University of North Carolina System
April 5, 2018
About the College of Arts and Sciences
The College of Arts and Sciences (CAS) at Appalachian State University is home to 17 academic departments, two centers and one residential college. These units span the humanities and the social, mathematical and natural sciences. CAS aims to develop a distinctive identity built upon our university's strengths, traditions and unique location. The college's values lie not only in service to the university and local community, but through inspiring, training, educating and sustaining the development of its students as global citizens. More than 6,400 student majors are enrolled in the college. As the college is also largely responsible for implementing App State's general education curriculum, it is heavily involved in the education of all students at the university, including those pursuing majors in other colleges. Learn more at https://cas.appstate.edu.
About Appalachian State University
As the premier public undergraduate institution in the Southeast, Appalachian State University prepares students to lead purposeful lives. App State is one of 17 campuses in the University of North Carolina System, with a national reputation for innovative teaching and opening access to a high-quality, affordable education for all. The university enrolls more than 21,000 students, has a low student-to-faculty ratio and offers more than 150 undergraduate and 80 graduate majors at its Boone and Hickory campuses and through App State Online. Learn more at https://www.appstate.edu.
What do you think?
Share your feedback on this story.