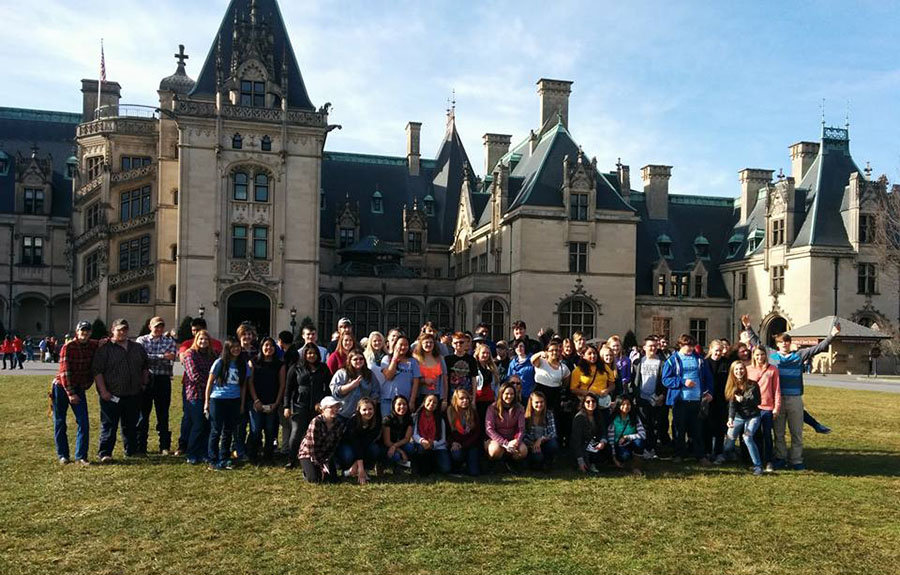 Posted May 3, 2018 at 3:06 p.m.
BOONE, N.C. — Caegen Huffman, a senior at West Wilkes High School, is about to begin a new journey, one that will shape his future and that no other member of his family has taken — attending college in the pursuit of higher education.
Thanks to the academic support Huffman received through Appalachian State University's Upward Bound program, he — along with thousands of other students who participate in the national college access program — will successfully make the transition from high school to college.
The Upward Bound program at Appalachian, which is part of the university's College Access Partnerships, has received $3,440,520 in grant funding from the U.S. Department of Education to continue its mission of increasing access to higher education for low-income and first-generation students in western North Carolina.
This goal is consistent with the UNC System's objective to "increase enrollments of and completions by underserved students, including those from low-income families, rural counties, and others who are underserved for any reason" by 2021-22, as stated in the System's strategic plan, "Higher Expectations."
The funding, which is allocated over a five-year period (2018-22), allows the program to provide academic support to 325 regional high school students so they may complete high school, enroll in postsecondary education and successfully obtain a college degree. Appalachian's Upward Bound serves those students attending high schools in Alleghany, Ashe, Avery and Watauga counties, as well as Freedom High School in Burke County and West Wilkes High School in Wilkes County.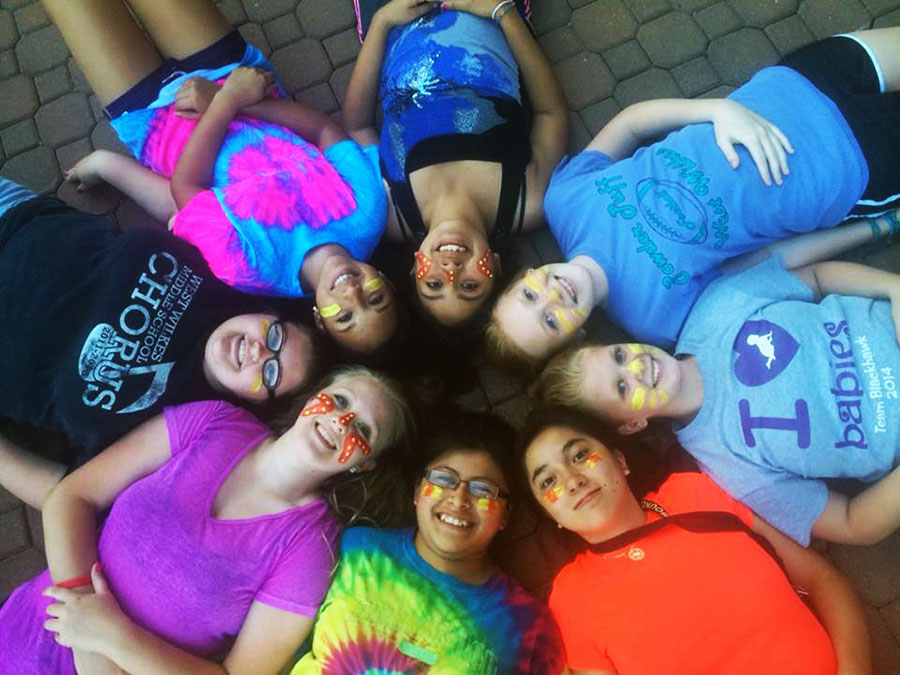 Creating bridges for student access, success
Students who participate in the Upward Bound program do so throughout their high school career — from ninth grade until their senior year. Aaron Gersonde, director of Upward Bound at Appalachian, said the university's program is one of more than 1,000 that are offered across the United States.
"We try to reach each one of those ninth-graders to make sure they know college is a possibility for them," Gersonde said.
The students engage in various academic programs throughout each year:
A six-week Summer Academy on Appalachian's campus.
Tutoring assistance from Appalachian students.
Aid with selection of high school courses for college preparation.
Visits to regional colleges and help with applications for admission and financial aid.
Resume and cover letter development for scholarship application purposes.
Work-study arrangements.
Workshops and panel discussions for Upward Bound parents and families.
Students also have opportunities to form bonds with fellow Upward Bound participants through camping, kayaking and backpacking outings, along with various other cultural and personal development experiences.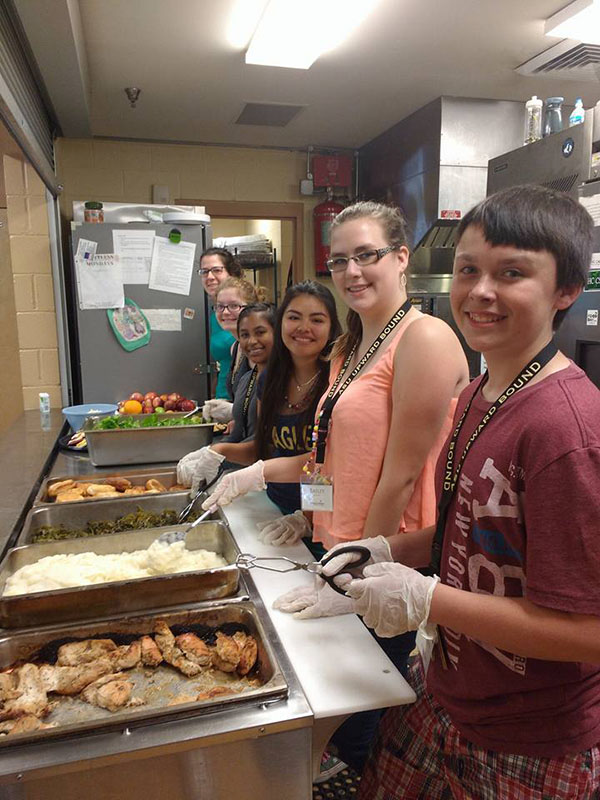 Additionally, research mentorships offered through Upward Bound put students in contact with Appalachian faculty, graduate students and some undergraduate students who are completing research projects in the students' areas of interest.
When asked about the most important element of Upward Bound, Gersonde answered, "The personal connection that each of our staff members can forge with the students."
Gersonde and three full-time Upward Bound coordinators travel to regional schools each week to serve as academic advisors. "That advising piece is a large part of retaining the students in the program, developing that relationship and that bond of trust, and mentoring them throughout high school," he said.
The six-week Summer Academy held for students on Appalachian's campus is a key component of the program, according to Gersonde. "I feel it's where our students start to understand that college is something they could do, because they're kind of living it out in a sense. It's going to classes; it's living in the dorms; it's forging those social interactions; and it's that exposure to things that are uncomfortable, new and exciting," he said.
He explained the significance of students' final year in the program: "Senior year is really that big push to make sure they're applying to a whole host of schools based on where the best fit is going to be. We also hold sessions for the families regarding financial aid. This is an ongoing conversation with our participants."
The Upward Bound program continues after participants graduate high school. "We continue to serve students, really, until they go off to college," Gersonde said. "That summer after graduation, we do what we call a Bridge Program. And historically, we've gone to some really interesting and exiting cities. We're serving rural youth, so, to go to New York City and stay in the App State loft and get to do service-learning projects and take a class on the college transition, it's really an amazing growth experience."
Bonding through Upward Bound
Tracy Huffman, father of West Wilkes High senior Caegan Huffman, said he was apprehensive when Caegan first started the program, but once he saw how the program was helping his son and how Caegan loved it, that apprehension faded. "I think the Upward Bound program is great, and I can't praise it enough," he said. "The program has kept Caegan motivated through the summers."
Tracy Huffman said the parents he's met through the program have all agreed, remarking what a good thing the program has been for their students.
When reflecting on his time thus far in the program, Caegan Huffman said, "The RA (Resident Assistant) I had while staying in the dorms at Appalachian was like a second father figure to me." He also said there was never a time when he didn't look forward to attending Worldly Wednesdays, an activity offered in Upward Bound's Summer Academy in which students learn about different cultures.
"The best thing about the Upward Bound program has been the real-world experiences you get and the interpersonal skills, or social skills you gain," he said.
Caegan Huffman was recently accepted to all three universities to which he applied — Appalachian, Western Carolina University and Pfeiffer University. He will attend Pfeiffer University in fall 2018.
He offered advice to other high school students thinking about applying to the program: "Just do it. It's definitely worth it. Everyone (at Appalachian) has been so nice and personable. I got along with everyone. Everyone (in the program) is new like you, and you form a special bond with other Upward Bound students."
Connecting across languages
Gilberto Ramirez-Hernandez, a freshman actuarial science major at Appalachian and native of Morganton, is a member of Appalachian's men's soccer team and holds a part-time work-study position as an administrative assistant in the university's Student Learning Center.
"With the help of Upward Bound, it hasn't been hard for me to transition because I've already been away from home," the Upward Bound alumnus said. "I felt like coming in (to Appalachian), I was more prepared than a lot of the other students."
Ramirez-Hernandez, whose family is of Guatemalan descent, commented on the importance of language interpretation services for parents who do not speak English as a first language, "so their children can have an easier time applying to college and for financial aid," he said.
"We do have a pretty large population of Hispanic students and Hispanic families, and some of them speak very limited English. Fortunately, one of our coordinators is multilingual, and he does an amazing job making connections with those families," Gersonde said.
Gersonde said he sees families become more and more involved in Upward Bound as their students progress in the program. "We include them in different parent panels and they have a chance to share their experience and questions with other parents in the program … and we enter into this agreement as a partnership between the program and the families," he said.
Investment and outcomes
In the 2016-17 academic year, Appalachian's Upward Bound program, which has two components — Classic Upward Bound and Math-Science Upward Bound — invested a total of $700,000 in 163 students: 98 students were participants in Classic Upward Bound and 65 students were involved in Math-Science Upward Bound. These components are two of eight federally funded TRIO Programs that offer outreach and student services.
To qualify for the Upward Bound program, participants must come from low-income families who meet specific federal income guidelines and/or be first-generation college students. A total of 86 percent of students in Appalachian's Upward Bound program met both requirements in 2016-17.
According to Gersonde, both the Classic and Math-Science Upward Bound programs share a core purpose of preparing students for college. The Math-Science portion of the program has the additional goal of helping students recognize and develop their potential to excel in math and science, while encouraging them to pursue postsecondary degrees in these fields.
He said students in both programs exceeded postsecondary enrollment and completion goals for the 2016-17 academic year, and almost all students maintained a GPA of 2.5 or above during their time in the program.
"It's awesome to see how many participants enroll in postsecondary education," Gersonde said. "Depending on the data you look at for students with these backgrounds, enrollment can be as low as 15 percent. Our students are enrolling at rates of 90 percent plus. So, clearly the program works when the students put in the hard work."
He highlighted the return, or outcome of such an investment, explaining that, while the federal government invests nearly $4,300 in each student served by the program, an Upward Bound alumnus or alumna who successfully graduates from a postsecondary institution with a bachelor's degree and earns an average annual salary of $61,400 will contribute approximately $14,500 to the tax base (The College Board, "Education pays 2016: the benefits of higher education for individuals and society").
"The students know a lot about how the program is structured. They understand why continuing their education beyond high school is so important," Gersonde said.
"Some students are so incredibly motivated to break out of the cycle they're in and are incredibly self-aware. I clearly remember one student who said to me, 'The reason I want to do this is because I think that I can break out of the poverty cycle by doing this.' It's powerful."
Gersonde stressed the Upward Bound program is not a recruitment program for Appalachian — its services are tailored to each individual student served by the program, helping students find the best fit for their interests and goals. He said approximately 10 percent of each 40-student class, or four students total, apply to, are accepted by and attend Appalachian following completion of the program.
The need for access
The five-year UNC System strategic plan, "Higher Expectations," defines access to higher education as "the opportunity for all North Carolinians who are prepared for the associated rigorous learning experiences to pursue a university education."
According to the plan, "Tuition and fees have outpaced income growth over the past two decades, and students from struggling high schools and low-income backgrounds often lack information about financial aid and college options.
"Recruiting and graduating more low-income and rural students requires a much more coordinated effort to inform students and parents about their college options, explain the value of pursuing higher education, and offer guidance for finding the best match," the plan states. "And all of that has to begin early — before students make the high school decisions that will expand or limit their college options. That means working more closely with our partners in the public school and community college systems."
Thanks to continued federal funding, Appalachian's Upward Bound program will help meet this systemwide objective, according to Gersonde.
"Access to quality higher education is such a huge need in our communities, in North Carolina in general, but specifically in the communities that we're working in — six regional counties in the northwest part of the state," he said.
"I feel like we have families and students whose needs are not being met by the traditional system of secondary education. There's a whole additional layer for our students that creates such a barrier. It's a lack of awareness regarding how to access higher education, and I feel like the Upward Bound program and other College Access Programs we operate on campus meet that need. Upward Bound, in particular, is able to forge important connections with those students and those families and effect lasting change."
For the 2017-18 academic year, the Upward Bound program has been working to create the following:
An Upward Bound alumni group that will connect program alumni with current Upward Bound students.
Expanded academic offerings for the program's Summer Academy at Appalachian.
A partnership with Appalachian's Office of International Education and Development for the Vietnamese Summer Academy, which will allow Upward Bound students to interact with visiting Vietnamese students through cultural and social events on the university's campus.
"In North Carolina's Appalachian region, the need for access to quality higher education is very high. That need is fairly constant," Gersonde said. "We (Upward Bound) try to continually meet that need, and it gives folks like us more motivation to do what we're doing. It's an honor to be part of it."
Institutional Research, Assessment and Planning
About College Access Partnerships
Appalachian State University's College Access Partnerships supports students from the Appalachian region of North Carolina in finding their own distinct path to postsecondary education. This is accomplished by supporting the work of teachers, counselors and educators, along with providing direct services to students. College Access Partnerships offers the Upward Bound and GEAR UP programs, as well as additional resources for students, families and educators. Learn more at https://gocollege.appstate.edu.
About Appalachian State University
As the premier public undergraduate institution in the Southeast, Appalachian State University prepares students to lead purposeful lives as global citizens who understand and engage their responsibilities in creating a sustainable future for all. The Appalachian Experience promotes a spirit of inclusion that brings people together in inspiring ways to acquire and create knowledge, to grow holistically, to act with passion and determination, and to embrace diversity and difference. Located in the Blue Ridge Mountains, Appalachian is one of 17 campuses in the University of North Carolina System. Appalachian enrolls nearly 21,000 students, has a low student-to-faculty ratio and offers more than 150 undergraduate and graduate majors.
What do you think?
Share your feedback on this story.