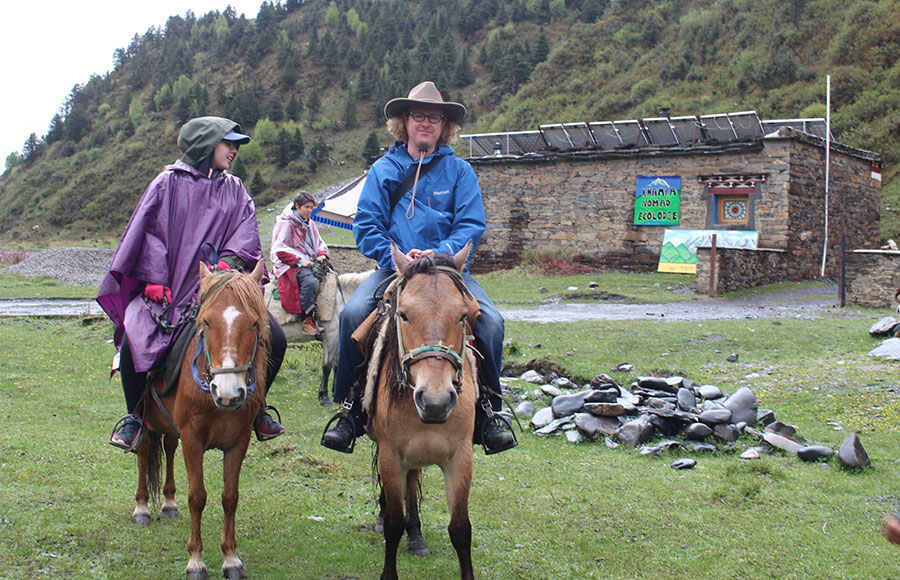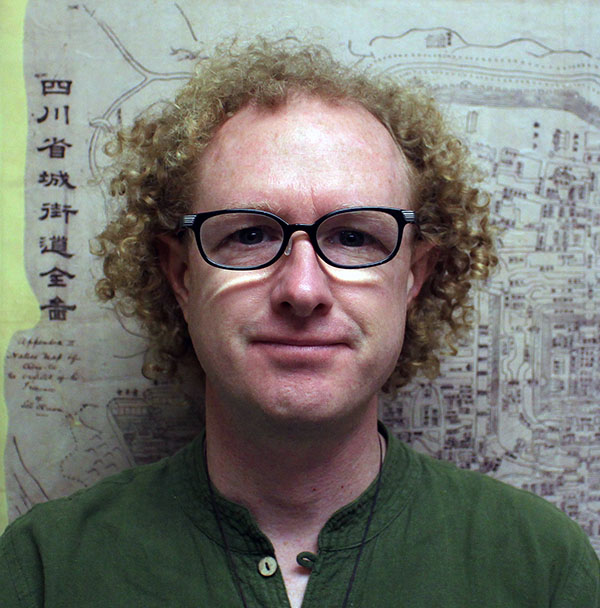 Posted June 26, 2018 at 3:36 p.m.
BOONE, N.C. — Dr. Scott Relyea's research on early 20th-century Sino-Tibetan relations has garnered him recognition from both the Fulbright U.S. Scholar Program and the Henry Luce Foundation/ACLS Program in China Studies. He is an assistant professor in the Department of History, which is housed in the College of Arts and Sciences at Appalachian State University.
Relyea will be based in Chengdu — the capital of China's Sichuan province — for 10 months beginning in September, during which time he will conduct his Fulbright research in archives and libraries. During the 2019–20 academic year, he will conduct additional research in Beijing, Shanghai, Nanjing and other sites as part of his Henry Luce/ACLS Fellowship.
"To be awarded both is quite humbling," he said. "I'm encouraged that these two organizations and fellow scholars see value in my research. Sometimes you follow a course and you think only you see some value in it. This gives me a bit more confidence to follow the research course that I've charted."
His research project examines the activities of the late imperial and early republican Chinese states in the Kham borderland of eastern Tibet during the late 19th and early 20th centuries.
The study has larger implications for understanding the global circulation of such international law concepts as sovereignty and ideas of colonialism in the early 20th century, Relyea said. His research also looks at the processes of state-building in borderland regions and efforts to transform local people into state citizens, he added.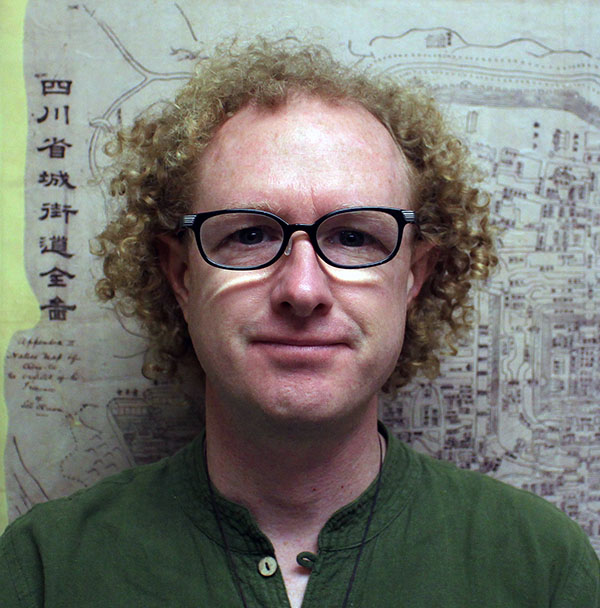 Relyea holds a doctorate in history from the University of Chicago, as well as two master's degrees — one in Chinese studies from the School of Oriental and African Studies, which is part of the University of London, and one in international affairs from the Elliott School of International Affairs at George Washington University. He earned his bachelor's degree in journalism from Northwestern University's Medill School of Journalism.
Relyea said he became interested in Chinese studies while working on his master's at George Washington University.
In May, Relyea co-led eight Appalachian students on a study abroad program to China, which included travel to both Sichuan and Kham, where they explored the intersection of Tibetan and Han Chinese societies and cultures.
"Visiting the place about which you're writing or studying provides a great deal of context for what you're reading in the archive," he said. "It gives you a better sense of what the documents are telling you. Standing in these places helps you understand the mindset and motivations of the actors."
For information about how to apply for faculty and staff Fulbright awards, as well as more information regarding international scholarship assistance, visit the university's Office of International Education and Development (OIED).
About the Henry Luce Foundation/ACLS Program in China Studies
The Henry Luce Foundation/ACLS Program in China Studies seeks to maintain the vitality of China studies in North America through fellowships and grants designed primarily for scholars early in their careers. There competitions are offered through program: predissertation-summer travel grants, postdoctoral fellowships and collaborative reading-workshop grants. The program, which supports the study of Chinese culture and society in all periods, is financially supported by the Henry Luce Foundation, with additional funds from the National Endowment for the Humanities for postdoctoral fellowships. Learn more at https://www.acls.org/programs/china-studies.
About the Department of History
The Department of History offers a broad curriculum in local, national, regional and world history at both the undergraduate and graduate levels, which encourages history majors to develop a comprehensive approach to human problems. The study of history is an essential part of a liberal arts education and offers valuable preparation for many careers, such as law, journalism, public history, public service and business, as well as in teaching and the advanced discipline of history. Learn more at https://history.appstate.edu.
About the College of Arts and Sciences
The College of Arts and Sciences (CAS) at Appalachian State University is home to 17 academic departments, two centers and one residential college. These units span the humanities and the social, mathematical and natural sciences. CAS aims to develop a distinctive identity built upon our university's strengths, traditions and unique location. The college's values lie not only in service to the university and local community, but through inspiring, training, educating and sustaining the development of its students as global citizens. More than 6,400 student majors are enrolled in the college. As the college is also largely responsible for implementing App State's general education curriculum, it is heavily involved in the education of all students at the university, including those pursuing majors in other colleges. Learn more at https://cas.appstate.edu.
About the Office of International Education and Development
The OIED is responsible for spearheading the internationalization efforts at Appalachian. The internationalization mission of Appalachian is to develop awareness, knowledge, appreciation and respect of cultural differences in both domestic and international contexts in its students, faculty, staff and the surrounding communities. The university is also dedicated to creating a campus environment that builds the theoretical and practical skills needed to interact effectively in a global society. Learn more at https://international.appstate.edu.
About Appalachian State University
As the premier public undergraduate institution in the Southeast, Appalachian State University prepares students to lead purposeful lives as global citizens who understand and engage their responsibilities in creating a sustainable future for all. The Appalachian Experience promotes a spirit of inclusion that brings people together in inspiring ways to acquire and create knowledge, to grow holistically, to act with passion and determination, and to embrace diversity and difference. Located in the Blue Ridge Mountains, Appalachian is one of 17 campuses in the University of North Carolina System. Appalachian enrolls nearly 21,000 students, has a low student-to-faculty ratio and offers more than 150 undergraduate and graduate majors.
What do you think?
Share your feedback on this story.