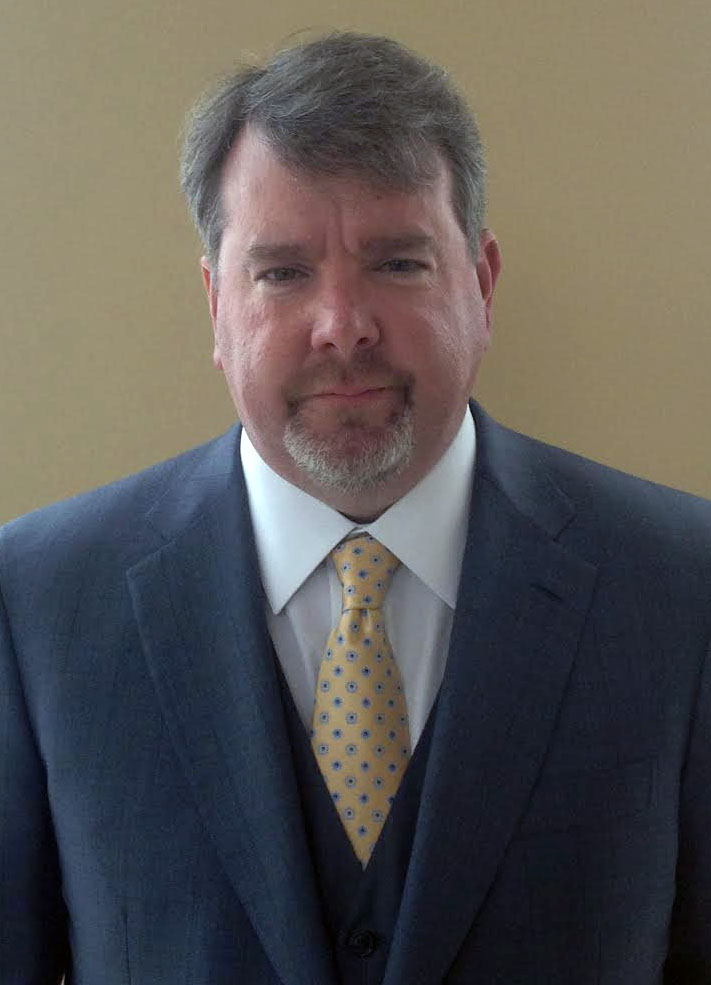 Posted Aug. 17, 2018 at 4:39 p.m.
BOONE, N.C. — Mark Ricks '89 was appointed to the Appalachian State University Board of Trustees by a unanimous vote of the University of North Carolina Board of Governors July 27. Ricks and junior DeJon Milbourne — sworn in at the June 22 meeting of the Board of Trustees — are the newest members of the Board of Trustees. Ricks will be officially sworn in at the next meeting of the trustees, which is scheduled for Thursday and Friday, Sept. 20–21.
"The Board of Trustees helps promote the development of Appalachian as the premier undergraduate public university that it is. Mark and DeJon will contribute tremendously to that mission," said Appalachian's chancellor, Dr. Sheri Everts. "Both embody the Appalachian spirit, and I know each will bring valuable insights and knowledge to the table."
Ricks holds a bachelor's degree in criminal justice from the university's College of Arts and Sciences. He is the owner of Double Wood Farm, an equestrian sanctuary for retired horses in Bluemont, Virginia. He was director of global protective operations at Mars Inc. in the Washington, D.C., metro area from 2005–17.
"This appointment gives me the time and opportunity to give back to Appalachian and help it achieve its goals," Ricks said. "I hope to follow in the footsteps and continue the great work of previous Board of Trustees members."
In 2017, Ricks committed $10 million to support the university's A Mountaineer Impact initiative, which provides essential resources for Appalachian Athletics. The commitment represents the university's largest outright gift to date.
Milbourne, from Fayetteville, is president of Appalachian's Student Government Association (SGA) and a junior quadruple major in finance and banking; risk management and insurance; accounting; and economics. He said it will be a welcome challenge to try to best represent the more than 19,000 students at Appalachian — one he is looking forward to.
"This appointment means that my peers believe that I can represent them well and make sure their voices are heard at the highest levels of our institution," Milbourne said. "This means a lot to me, and I think that by allowing every student to hold me accountable and have access to me, I can live up to the expectations of the people who voted me into this position to serve as both president and trustee."
In addition to his involvement with student government, Milbourne is a member of the Chancellor's Advisory Board for Diversity Recruitment and Retention. He is also a member of Appalachian's Phi Beta Sigma and Beta Alpha Psi chapters.
More information about Appalachian's Board of Trustees, as well as agendas and supporting materials, are posted at https://bot.appstate.edu.
About Appalachian's Board of Trustees
The Appalachian State University Board of Trustees is a 13-member body that promotes the development of the institution within the functions prescribed by the UNC Board of Governors. The board serves as advisor to the Board of Governors on matters pertaining to the university and also serves as advisor to the chancellor concerning the management and development of Appalachian. The powers and duties of the Board of Trustees are primarily defined and delegated by the Board of Governors. Individuals are appointed to four-year terms by the President Pro Tempore of the Senate, the Speaker of the House of Representatives, and the UNC Board of Governors. Included as a voting member of the board is the president of Appalachian's Student Government Association. The president of Appalachian's Alumni Council and chairs of the Faculty Senate and Staff Senate serve as ex officio constituency representatives to the board. Learn more at http://chancellor.appstate.edu/bot.
About Appalachian State University
As the premier public undergraduate institution in the Southeast, Appalachian State University prepares students to lead purposeful lives as global citizens who understand and engage their responsibilities in creating a sustainable future for all. The Appalachian Experience promotes a spirit of inclusion that brings people together in inspiring ways to acquire and create knowledge, to grow holistically, to act with passion and determination, and to embrace diversity and difference. Located in the Blue Ridge Mountains, Appalachian is one of 17 campuses in the University of North Carolina System. Appalachian enrolls nearly 21,000 students, has a low student-to-faculty ratio and offers more than 150 undergraduate and graduate majors.
What do you think?
Share your feedback on this story.