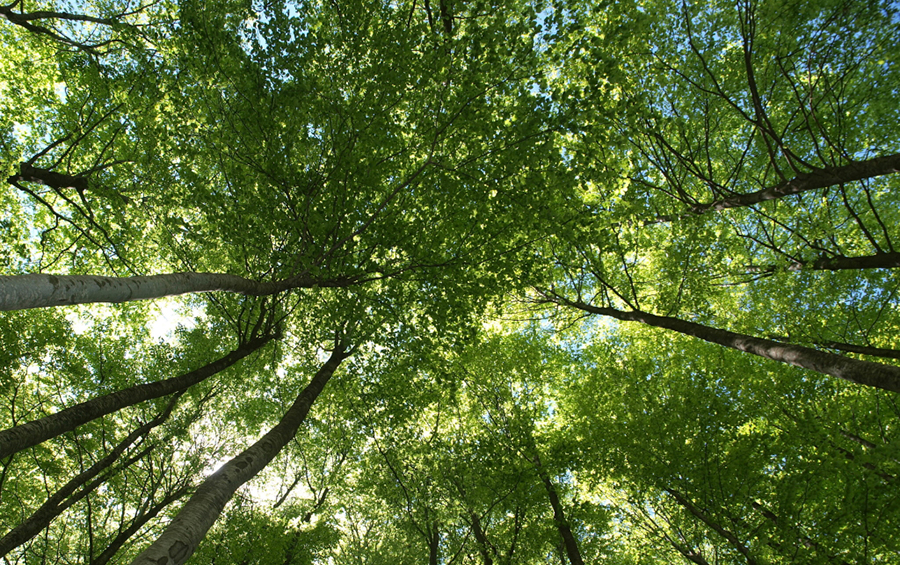 What is a forest carbon offset?
ACRG members involved with the project
Posted Aug. 28, 2018 at 3:53 p.m.
BOONE, N.C. — Members of Appalachian State University's Carbon Research Group (ACRG) will expand upon their multidisciplinary work through an inter-institutional collaboration with faculty of North Carolina State University's Department of Forestry and Environmental Resources and UNC Asheville's National Environmental Modeling and Analysis Center (NEMAC).
Their work is made possible by grant funding awarded by the University of North Carolina System Office.
The aim of the partnership, said Dr. Tatyana Ruseva, associate professor in the Department of Government and Justice Studies, is to develop an innovative accounting protocol for forest carbon offset projects. Ruseva, who is an ACRG member, received $73,000 in support from the UNC System for the project.
ACRG is an interdisciplinary group of faculty, staff and students at Appalachian studying carbon dioxide emissions, carbon accounting and carbon offset possibilities.
Ruseva outlined the objectives of the project: to review procedures for forest carbon measurement; develop an experimental design to evaluate cost and accuracy of methodologies; and explore strategies that make carbon markets newly accessible to millions of forest owners.
"The goal is to identify and evaluate alternative forest inventory methodologies that could make small-scale forest carbon offset projects viable and to pursue external funding for testing and refinement," she said.
The UNC System grant is administered by Appalachian's Research Institute for Environment, Energy and Economics (RIEEE).
What is a forest carbon offset?
ACRG members involved with the project
About the Research Institute for Environment, Energy, and Economics
Since 2008, Appalachian State University's Research Institute for Environment, Energy, and Economics (RIEEE) has fostered interdisciplinary research on the environment, energy and economics, especially the areas in which these subjects intersect. The institute serves as an umbrella organization for three centers: the Appalachian Energy Center, Center for Economic Research and Policy Analysis (CERPA) and the Southern Appalachian Environmental Research and Education Center (SAEREC). The work supported by RIEEE is integrated into Appalachian's academic programs, used to facilitate discovery among K-12 student students and teachers, and employed in the region's economic development. Learn more at https://rieee.appstate.edu.
About the University of North Carolina System
The University of North Carolina System enrolls more than 230,000 students at 17 institutions, including all 16 of the state's public universities, as well as the nation's first public residential high school for academically gifted students, the North Carolina School of Science and Mathematics. The UNC System is among the strongest and most diverse higher education systems in the nation, with over $1.5 billion in research expenditures, a wide array of historically black colleges and universities, liberal art institutions, comprehensive universities and R1 research institutions. Its institutions support two medical schools and a teaching hospital, two law schools, a veterinary school, a school of pharmacy, 11 nursing programs, 15 schools of education, five schools of engineering and a renowned arts conservatory. The North Carolina Arboretum, the UNC Press and the UNC Center for Public Television, with its 12-station broadcast network, are also all UNC System affiliate organizations.
About Appalachian State University
As the premier public undergraduate institution in the Southeast, Appalachian State University prepares students to lead purposeful lives. App State is one of 17 campuses in the University of North Carolina System, with a national reputation for innovative teaching and opening access to a high-quality, affordable education for all. The university enrolls more than 21,000 students, has a low student-to-faculty ratio and offers more than 150 undergraduate and 80 graduate majors at its Boone and Hickory campuses and through App State Online. Learn more at https://www.appstate.edu.
What do you think?
Share your feedback on this story.