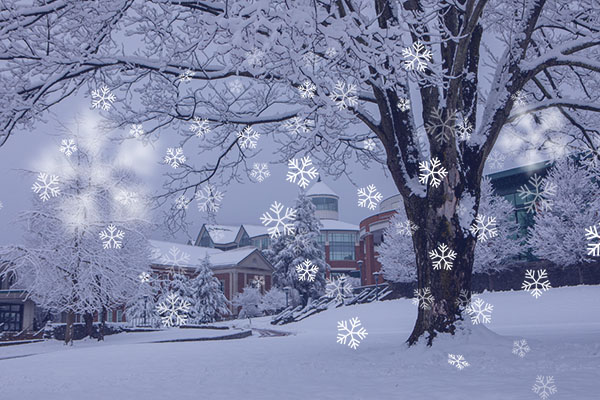 Posted Dec. 10, 2018 at 8:25 p.m.
BOONE, N.C. — A winter storm dumped 16–20 inches of snow on the Appalachian State University campus and the surrounding areas, causing meteorologists to consult the record books and students to break out their sleds and snowboards. Most of the snow fell in a 30-hour period on Dec. 8 and 9, causing university grounds crews to work continually on clearing snow from roads and sidewalks.
Appalachian re-scheduled and moved exams online that were scheduled for Dec. 10, and moved to suspended operations for employees to allow mandatory employees to focus on critical operations and keep campus as clear as possible to allow for snow removal.
A number of university employees responsible for critical services including food services, building safety and maintenance, and emergency response teams remained on campus to respond in the event of any critical or crisis situation.
Campus fared well, according to Jason Marshburn, director of environmental health, safety and emergency management, and is focusing on snow clearing and removal. "Campus experienced no major issues. The main challenge was keeping up with clearing roads and sidewalks," he said.
"Maximum efforts are focused on returning campus to normal operations," said Marshburn. He indicated that all campus roads and sidewalks were cleared by 2 p.m. Dec. 10. "Parking lots where cars have been parked since before the storm are the main challenge campus crews are still facing," he said, "but in all campus parking lots, drive lanes are cleared."
The university library remained open as scheduled, in order to allow students to focus on studying for upcoming exams. Students did take a few breaks to play in the snow, sled, do some impromptu snowboarding and make snowmen.
The Weather Channel broadcast live updates from Boone during the storm, and students also took the opportunity to gather behind meteorologist Jim Cantore and wave to friends and family watching from across the country.
The university announced a revised exam schedule for Tuesday, Dec. 11 and faculty have the option to offer all exams online. Additionally, the university is lifting some parking restrictions through 7 a.m. Wednesday Dec. 12, to reduce parking challenges due to the storm.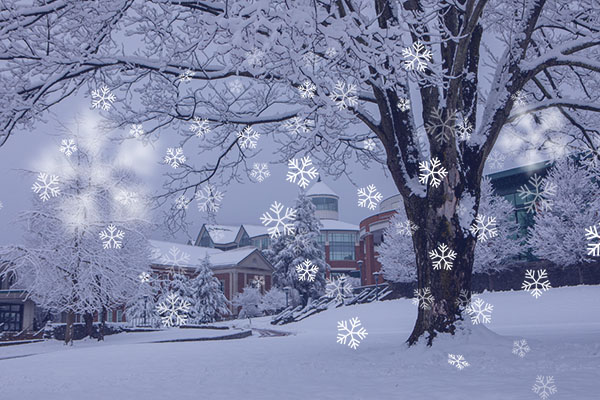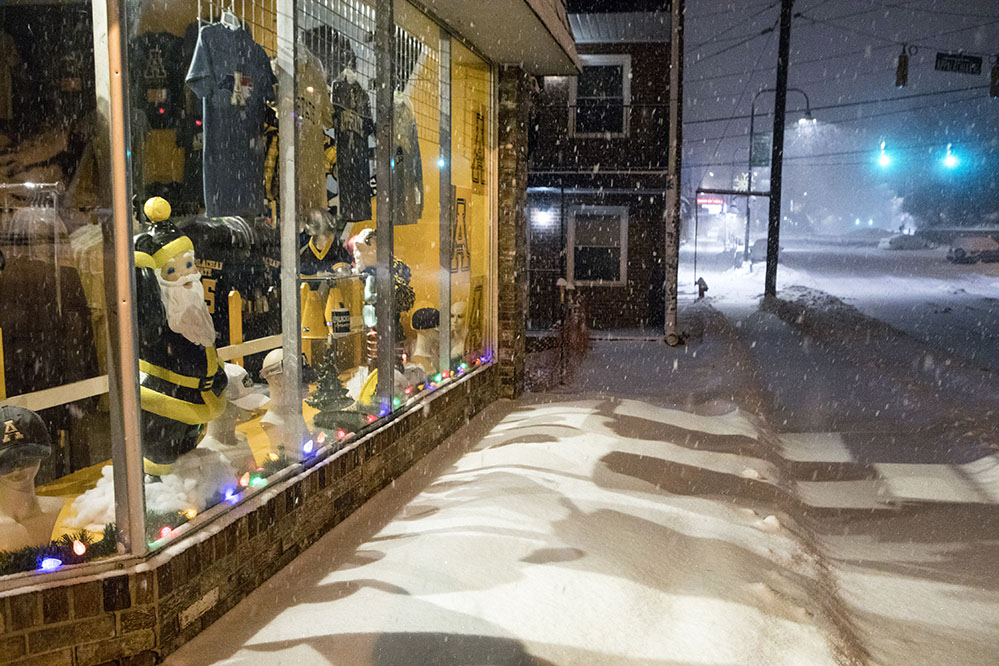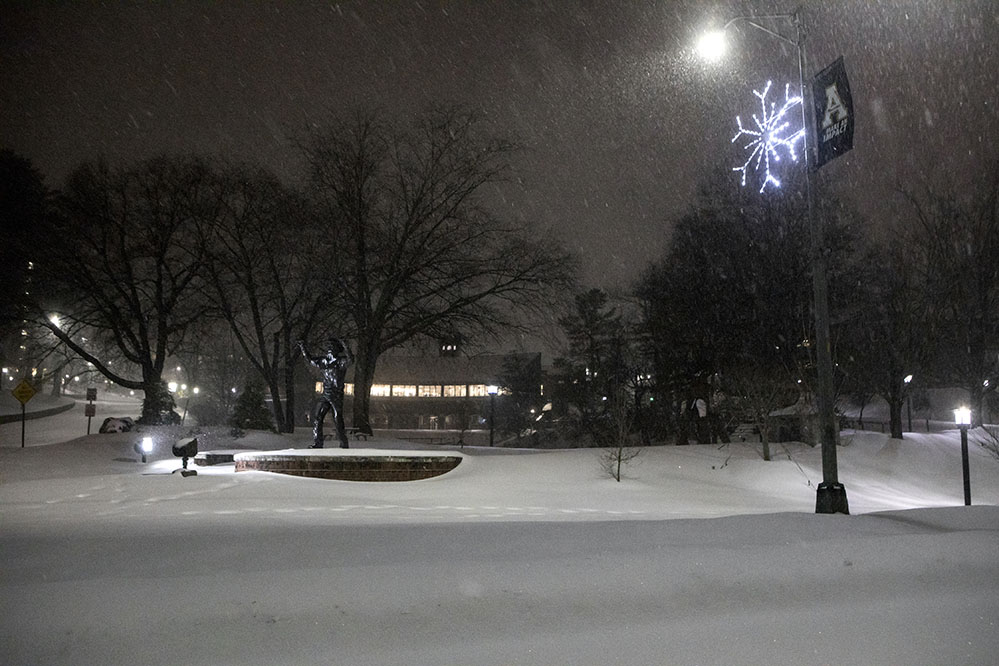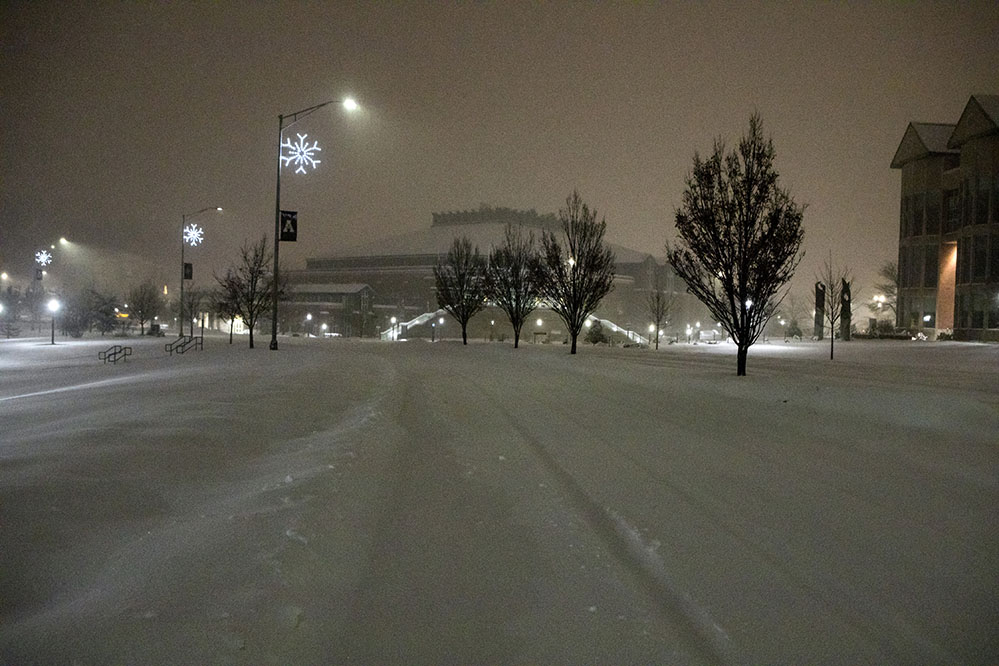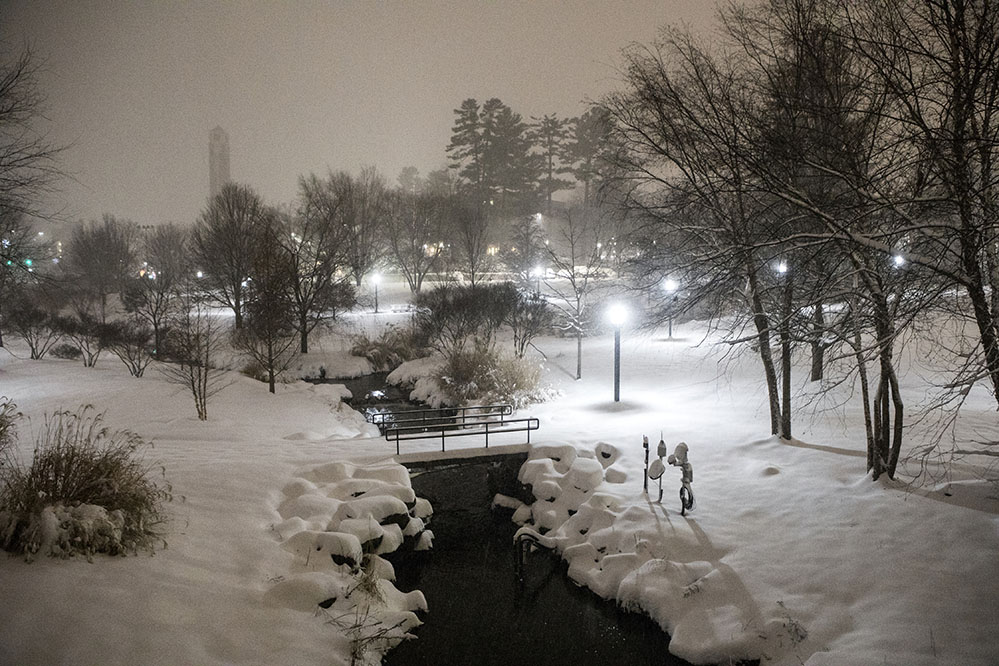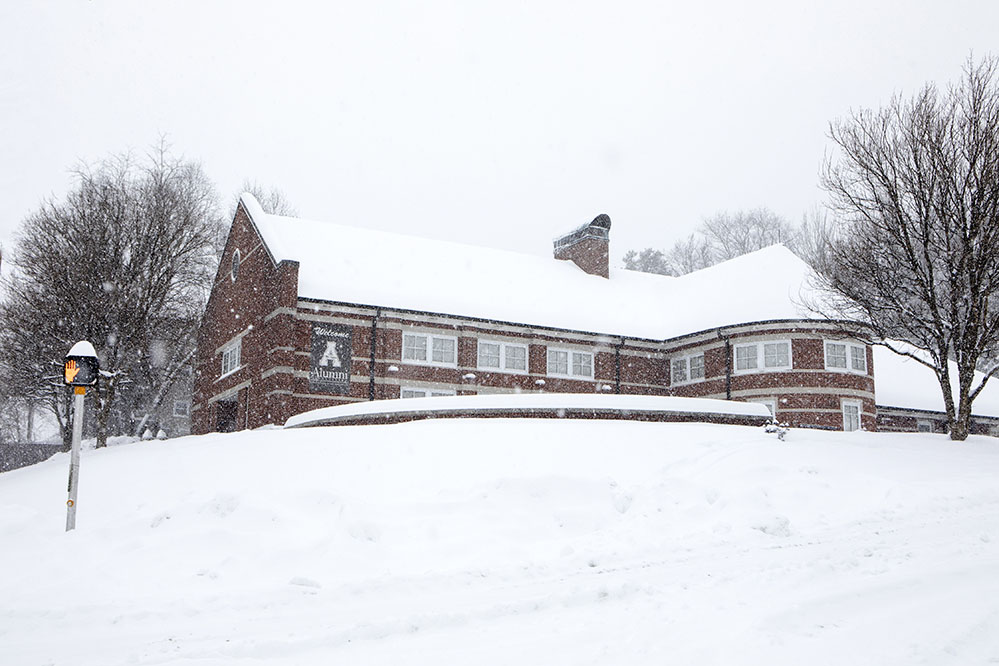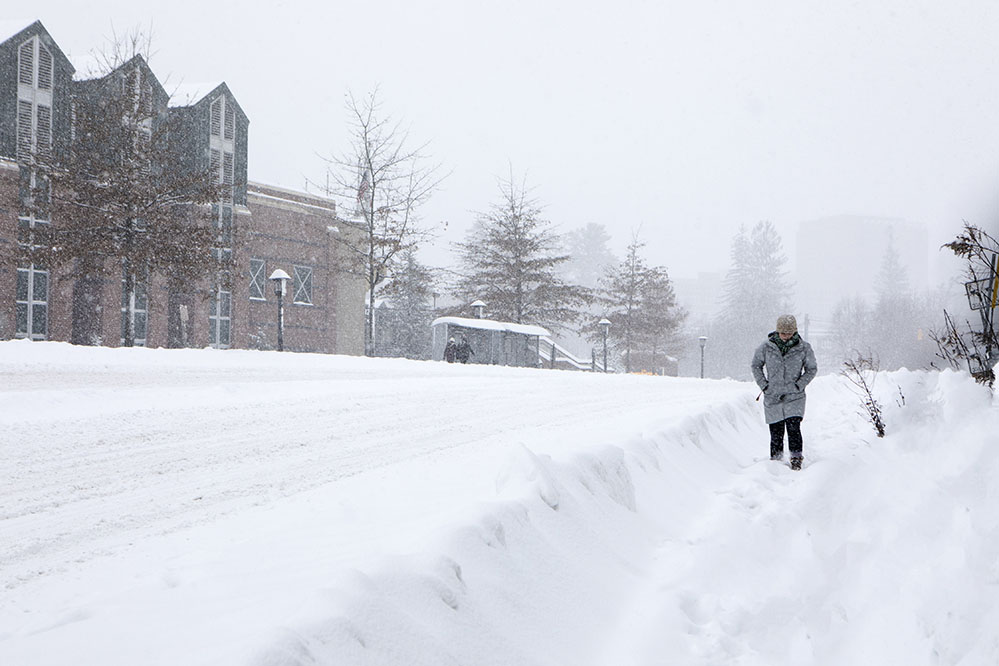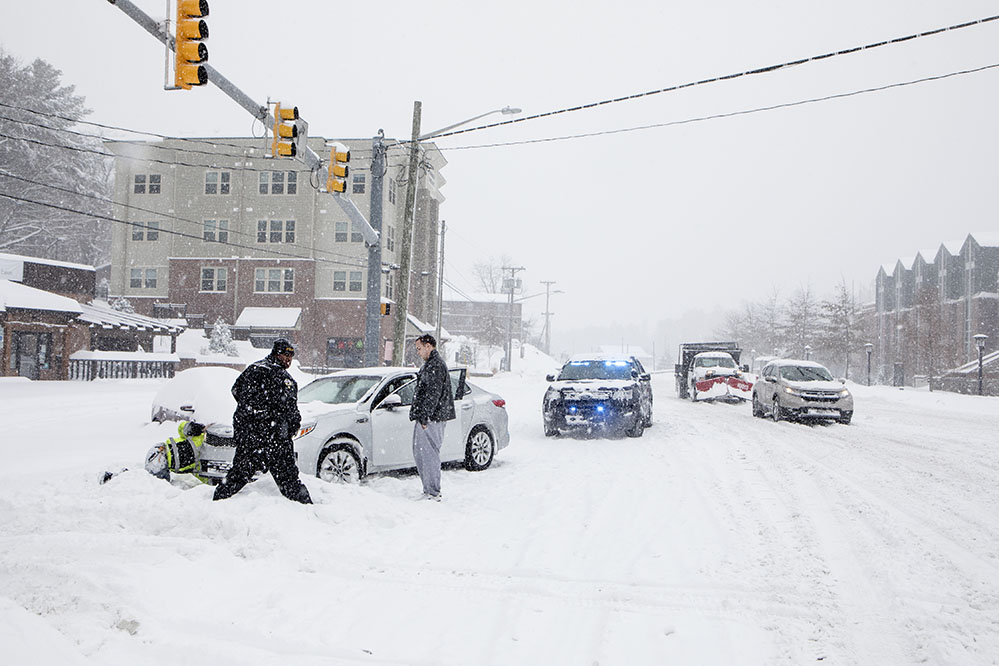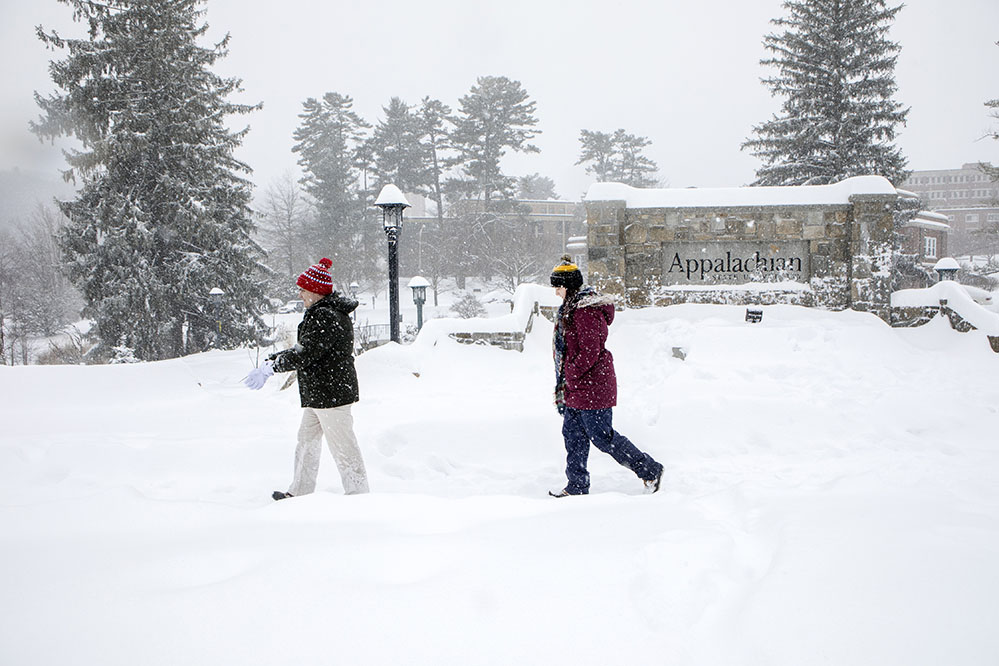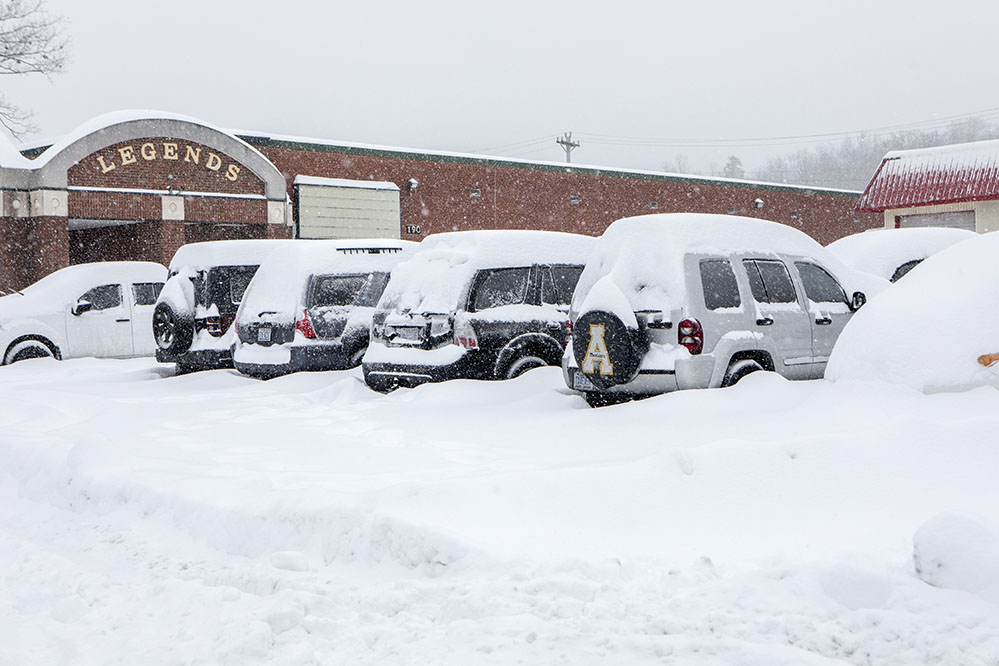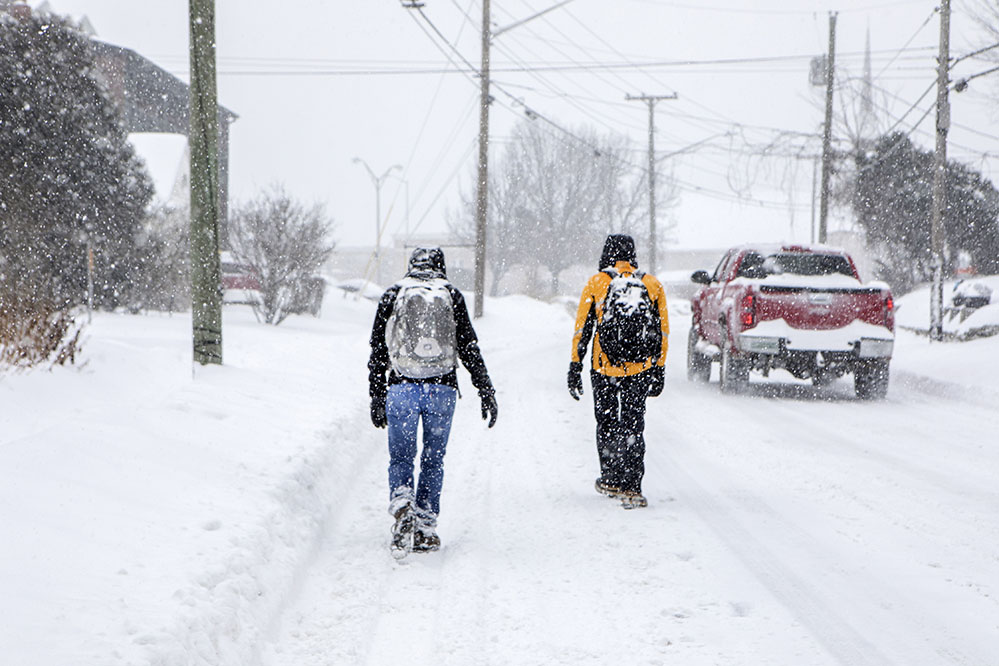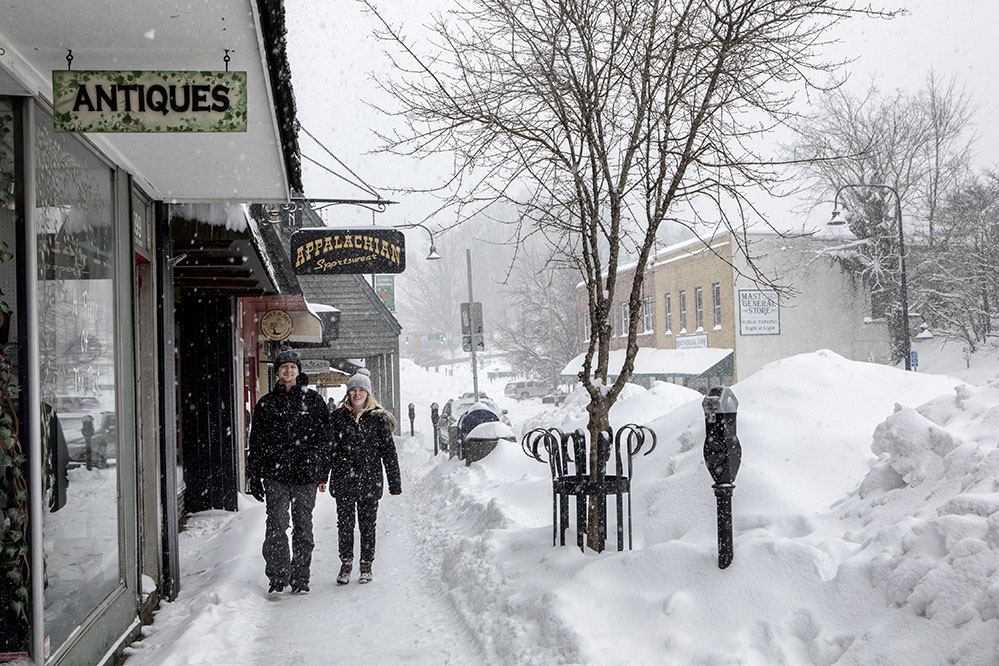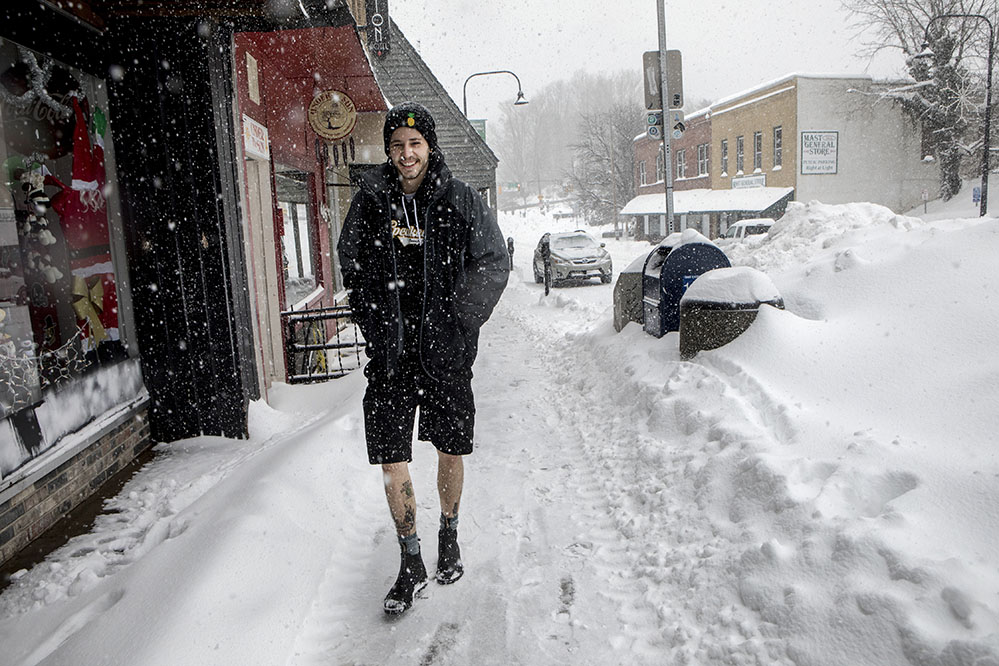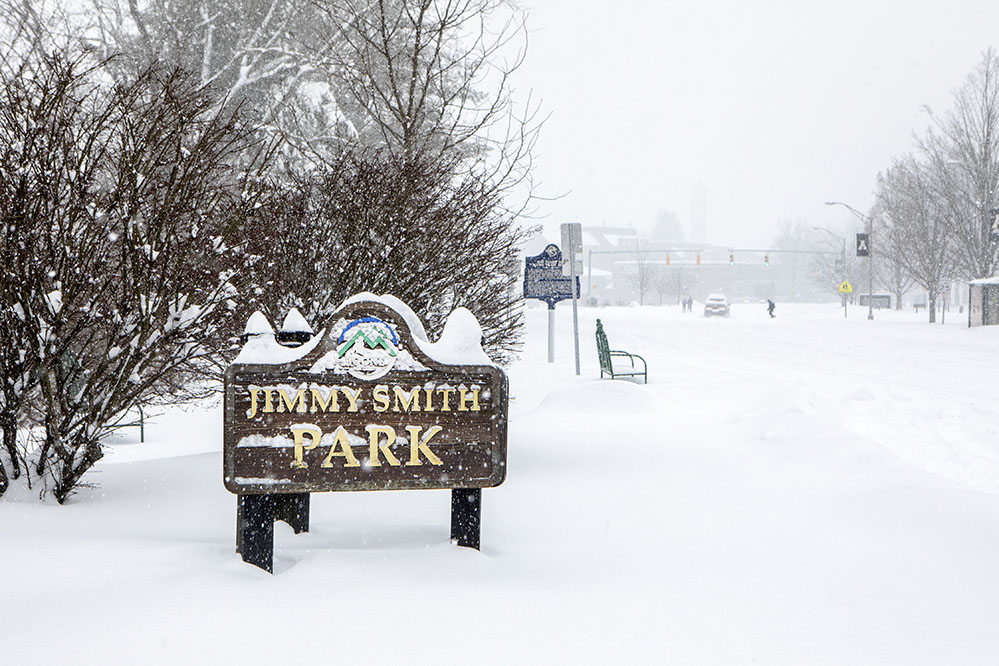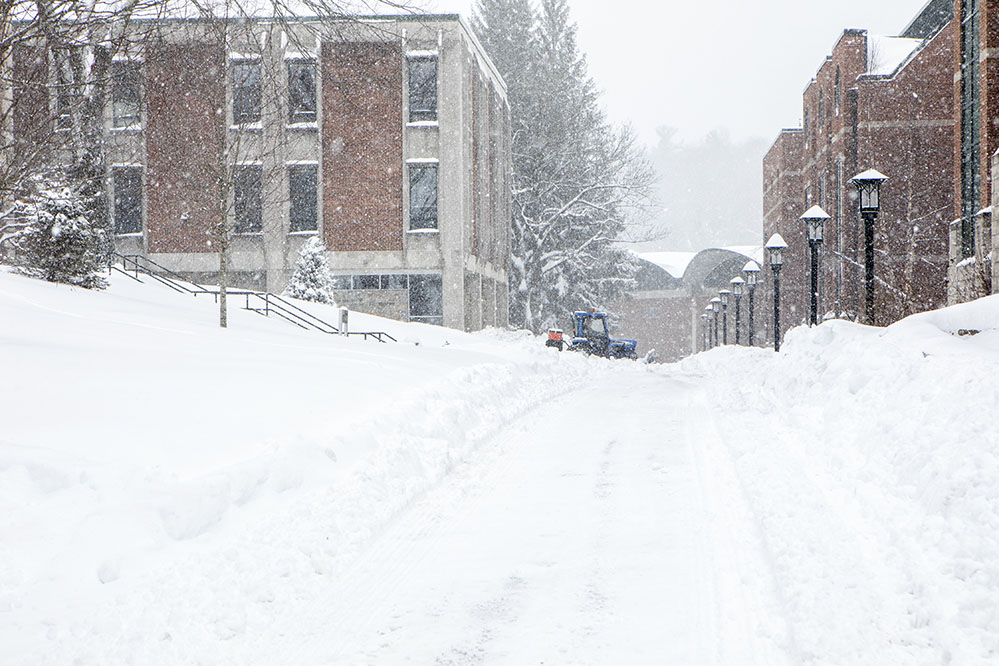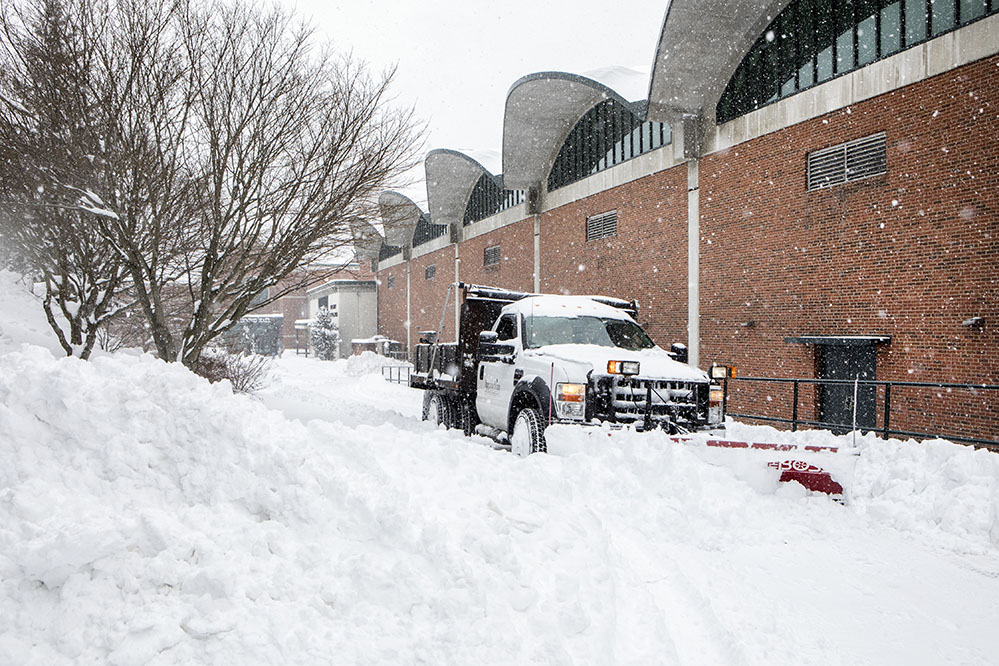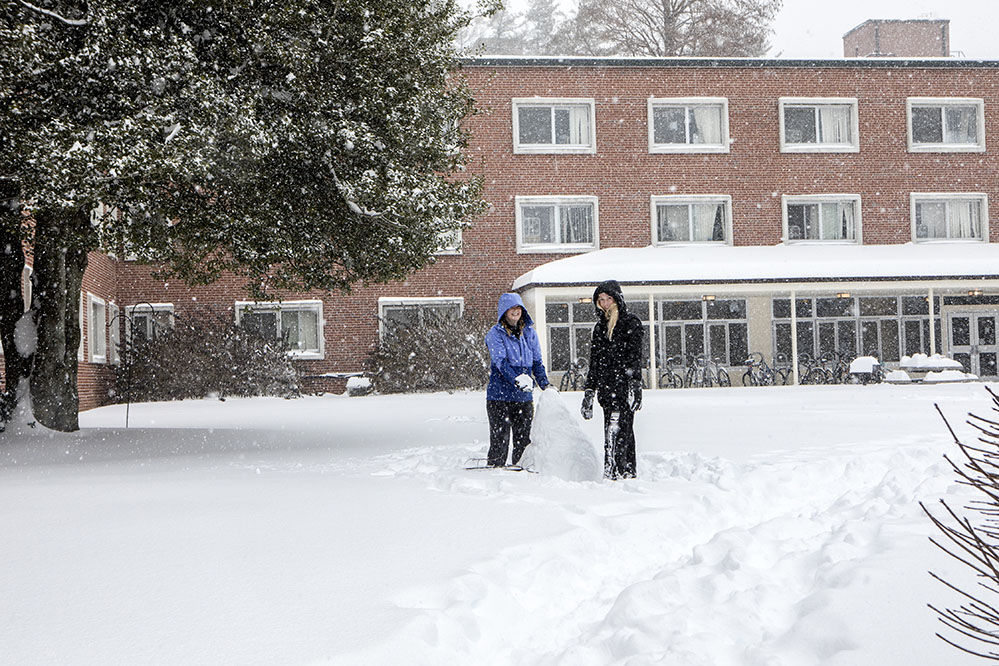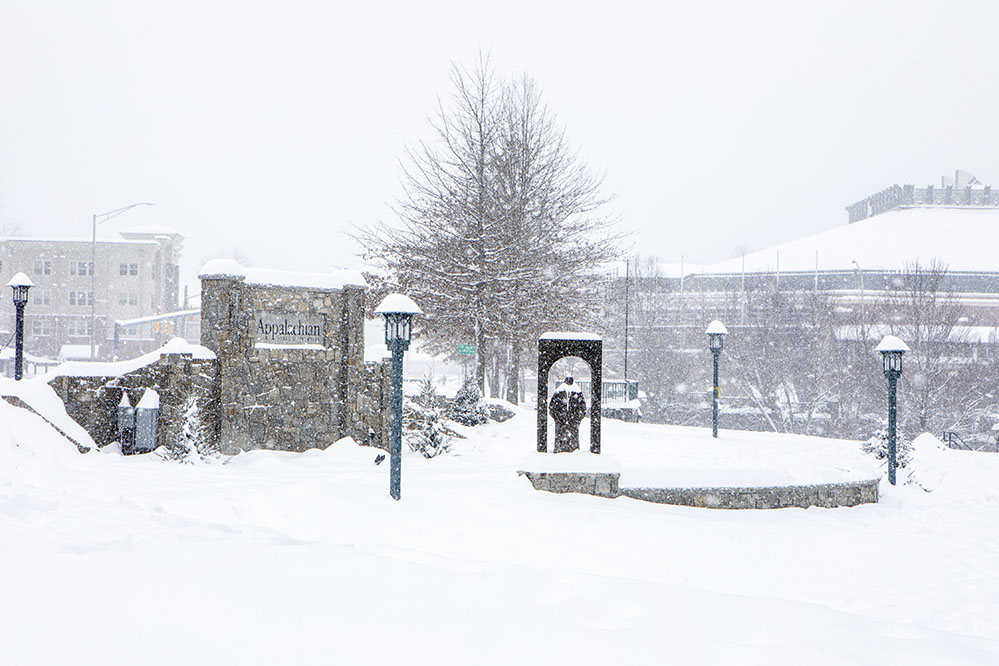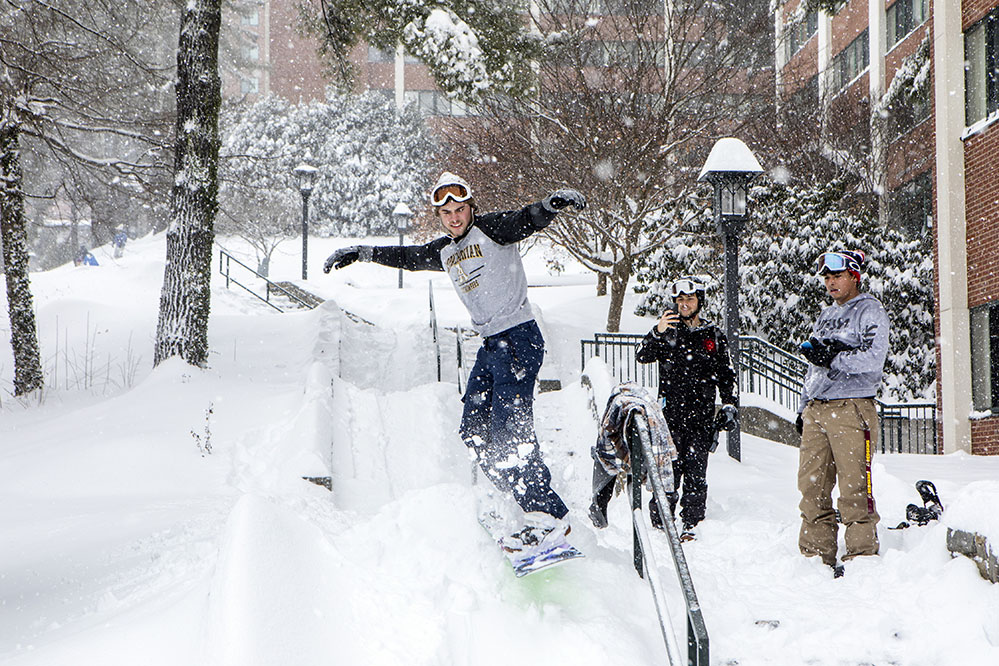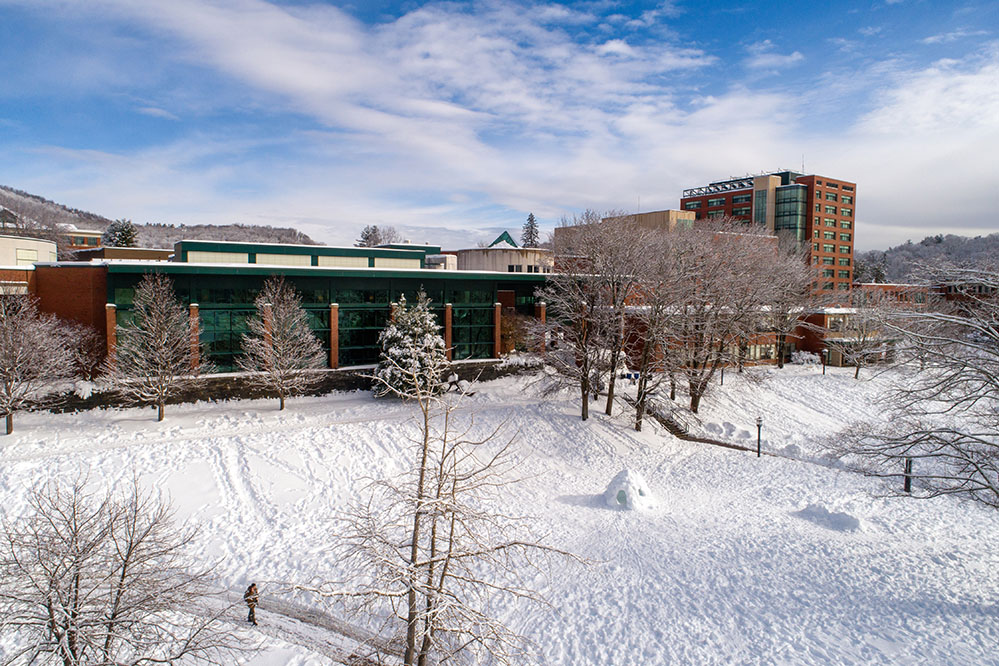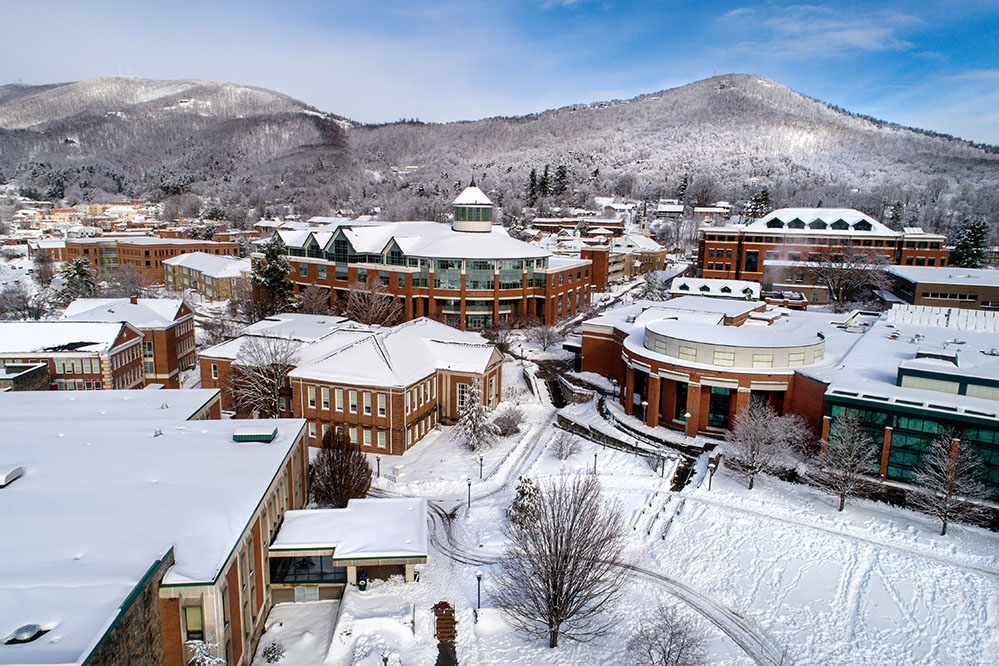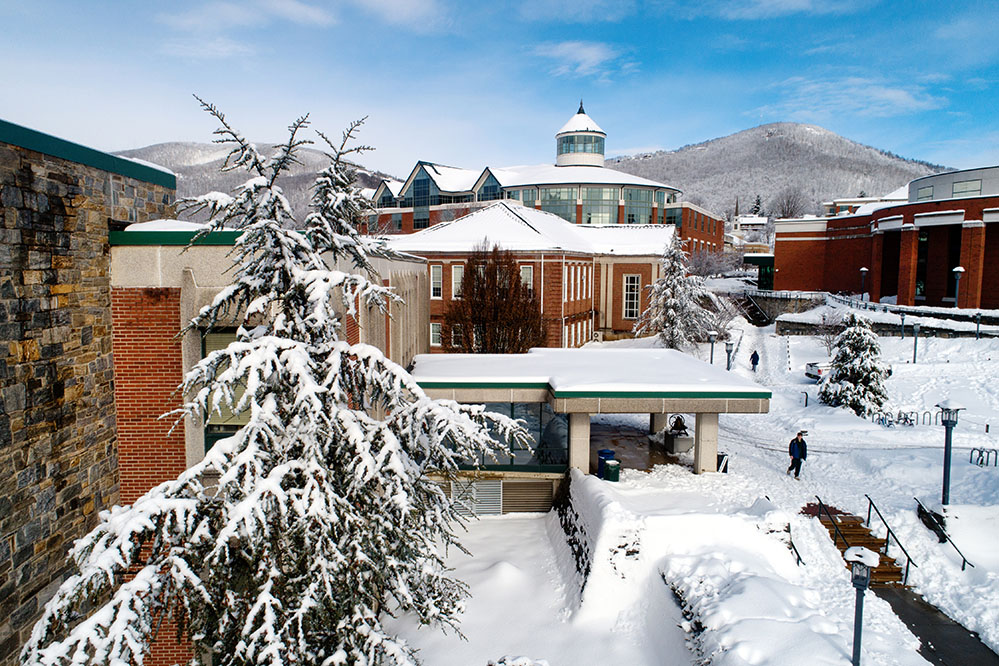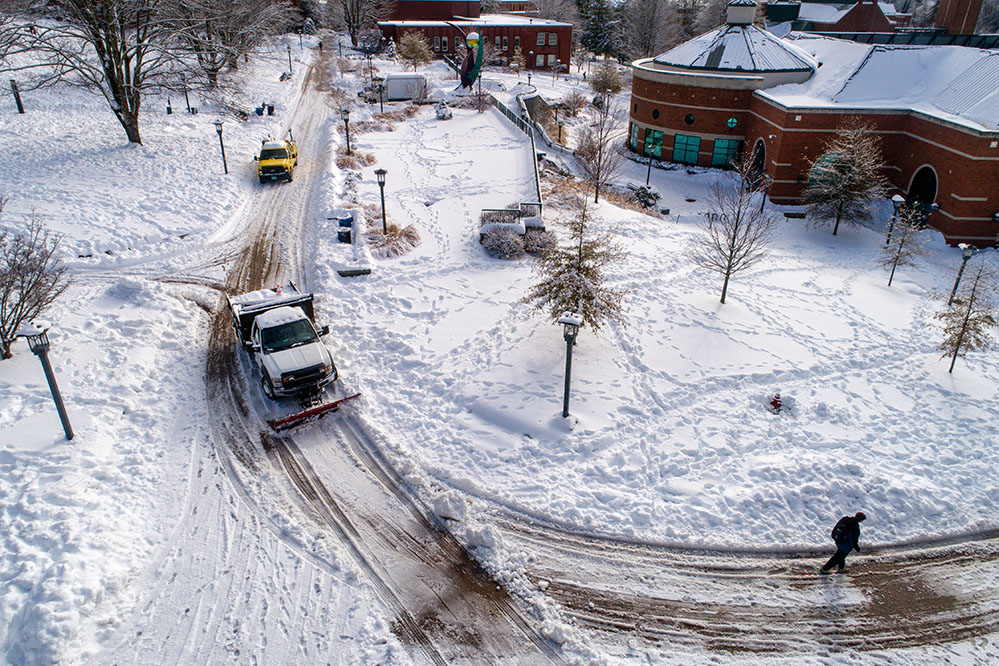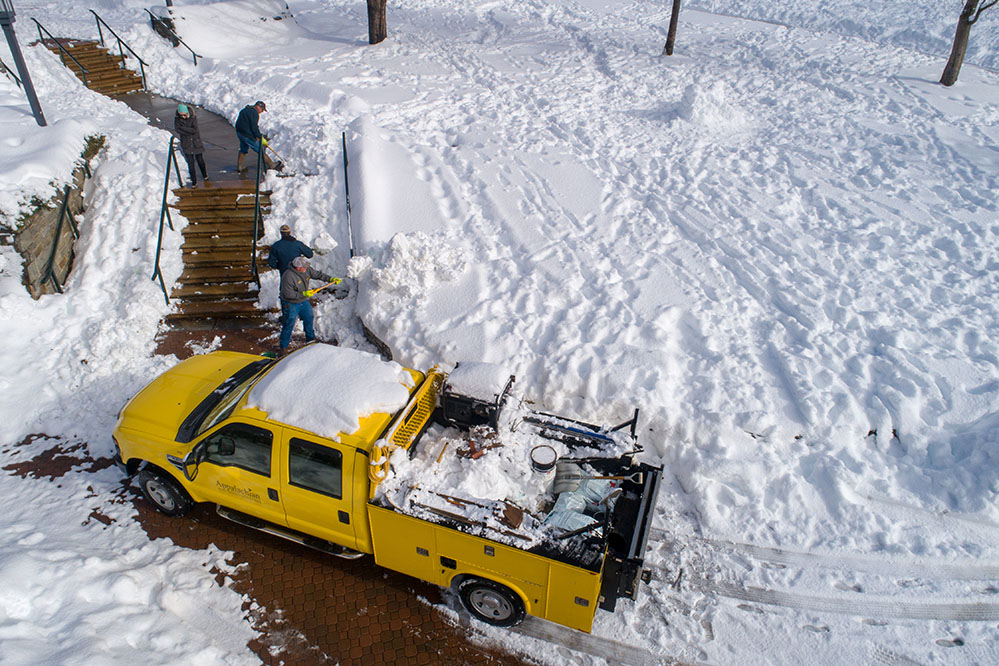 About AppState-ALERT
AppState-ALERT is the Appalachian State University 24/7 emergency messaging system. Using a combination of text messaging, voice messaging, the siren warning system, email and web technologies, AppState-ALERT is designed to provide Appalachian students, faculty and staff with timely information in the event of a campus emergency. Cell phone, text and voice messages will be sent by the university only when an emergency exists that is considered an "imminent threat." An imminent threat is defined as a significant emergency or dangerous situation involving an immediate threat to the life and safety of the campus community. Learn more at https://emergency.appstate.edu/appstate-alert.
About EHS&EM at Appalachian
The Department of Environmental Health, Safety, and Emergency Management (EHS&EM) at Appalachian State University works in coordination with other departments across campus to build a safe and prepared campus in support of the university's commitment to campus safety. The department's primary responsibility is environmental health, safety and emergency management functions across campus. Learn more at https://ehsem.appstate.edu.
About Appalachian State University
As the premier public undergraduate institution in the state of North Carolina, Appalachian State University prepares students to lead purposeful lives as global citizens who understand and engage their responsibilities in creating a sustainable future for all. The Appalachian Experience promotes a spirit of inclusion that brings people together in inspiring ways to acquire and create knowledge, to grow holistically, to act with passion and determination, and to embrace diversity and difference. Located in the Blue Ridge Mountains, Appalachian is one of 17 campuses in the University of North Carolina System. Appalachian enrolls more than 20,000 students, has a low student-to-faculty ratio and offers more than 150 undergraduate and graduate majors.
What do you think?
Share your feedback on this story.