Posted Jan. 25, 2019 at 10:47 a.m.
BOONE, N.C. — Single-digit temperatures didn't deter the 215 Appalachian State University students, faculty and staff who showed up early Monday morning for the 20th annual MLK Challenge — a day of reflection, education and service organized by Appalachian and the Community Together (ACT).
The annual event honors the life and legacy of Dr. Martin Luther King Jr. and his message of social service, as participants accomplish challenging projects alongside community partners, all while being challenged intellectually, socially and physically. Teams of students paint, scrub, repair, organize and more at local nonprofit organizations while accompanied by graduate students, faculty or staff site leaders.
A model for the nation
Legislation signed in 1983 marked the birthday of the Rev. Dr. Martin Luther King Jr. as a federal holiday. In 1994, Congress designated this holiday as a national day of service.
Jenny Koehn, associate director of Appalachian's Department of Student Engagement and Leadership, organized ACT's first MLK Challenge in 1999.
Since then, the Appalachian event has become a model for campuses across the nation. North Carolina Campus Compact, a member of a national coalition of 1,000-plus community-committed colleges and universities, wrote a grant in 2011 for $300,000 to replicate the ACT program throughout the state and nation.
"Today, dozens of campuses across the nation are engaged in impactful service while reflecting on the life of Dr. King in a fun and challenging way thanks to ACT and the MLK Challenge," said Leslie Garvin, executive director of NC Campus Compact.
2019 MLK Challenge by the numbers
Koehn reflected on the early years and said while some things, such as technology and the ability to communicate between sites, have made the execution of the event easier, key elements haven't changed much.
"That first year there were a fair number of people who thought students would never show up on their day off to do service projects when they could sleep in, go skiing or do nothing," she shared. "But year after year, college students show up with ambition, fire, creativity and the sheer desire to jump in and do their best."
2019 MLK Challenge by the numbers
The event takes place each year — whether it is sunny, cold or snowing, Koehn said. "It's all part of the challenge," she added, reciting ACT's mantra for the MLK Challenge.
Participants gathered Monday for an opening ceremony featuring a tribute to King by Dr. Cary Fraser, associate professor of political science in Appalachian's Department of Government and Justice Studies.
Students divided into teams of about a dozen people and were randomly assigned the location where they'd work for the day. As part of the challenge, teams were instructed to visit local businesses to solicit and collect donations of school supplies for local elementary schools and items for a silent auction to be held later this month.
Motivated students making a difference
Some participants come back year after year, even as alumni. Multiyear participants were recognized during the day's opening ceremony, including five who earned an MLK Challenge legacy pin for four or more years of service:
Dr. Adam Hege, assistant professor of public health education in the Department of Health and Exercise Science.
Sarah Kent, a senior from Cornelius majoring in health sciences.
Katie Miller, a senior from Hendersonville majoring in geography.
Jeané Ridges, a senior from Wake Forest majoring in psychology with a human services concentration.
Kate Stucke, family engagement program coordinator in Appalachian's College Access Partnerships.
Miller became involved with ACT as a first-year student, then served two years on the MLK Challenge's Student Planning Committee. "I grew up in a relatively privileged environment," Miller said. "Working with ACT has challenged me to use my privileges for good."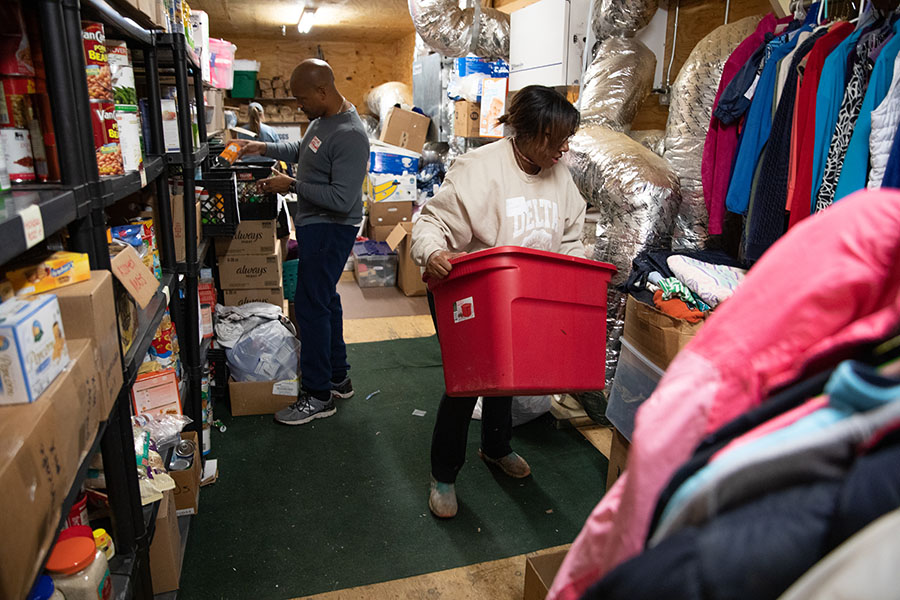 List of 2019 agencies participating in the MLK Challenge
MLK Challenge volunteers provide valuable service, according to the organizations served. Amy Hudnall, executive director of Horse Helpers of the High Country, an equine rescue and advocacy center in Zionville, has partnered with ACT for seven years. This year, students cleaned and repaired stalls and installed insulation in one of the organization's buildings.
"The students help us get major projects done," she said. "Since almost everyone who works here is a volunteer, to have a whole group come in to focus on a project at one time is really helpful."
Taz Kim, a lifetime member and volunteer coordinator at the Veterans of Foreign Wars (VFW) Post 7031 in Boone, said, "Rather than asking 60- to 70-year-old veterans to help me clean out the basement, I have these students with younger, stronger backs doing some of that work. I like to partner with the students and teach them a new skill, while educating them about veterans' issues and what we do here."
At the Hospitality House of Boone — a transitional living facility that serves seven rural North Carolina counties with services for people experiencing homelessness — the timing of the MLK Challenge was perfect, said Faith Bradley, food service and volunteer coordinator.
"We experience a lot of chaos at the end of each year with holiday donations, plus winter is our busiest time at the shelter. The MLK Challenge is our first big group of volunteers each year, and they help with pantry and donation organization, cleaning, garden preparation and winter maintenance. Also, we serve three meals every day, so they help on the food line," she said.
Bradley added that many of the students return as regular volunteers throughout the year. "Appalachian students are the core of our volunteer base," she said.
At the Children's Council of Watauga County, Margaret Liller, an Appalachian junior from Durham majoring in communications-public relations, and her team cleaned and shampooed carpets. "Our work was behind the scenes. It can be a challenge doing volunteer work when you don't interact with those who directly benefit. But we realized indirect service is important, too," she said.
Samantha Storey, a first-year student from Raleigh majoring in finance and risk management, said volunteering at the Hospitality House made a lasting impression on her. "It was a busy day at the shelter, particularly with the cold weather. A lot of people were asking for cups for water, but there weren't enough cups to go around."
Each MLK Challenge team had been allotted a small sum of money for any needed supplies, and Storey's group decided to use their allowance to purchase more cups for the shelter.
"We thought it was such a small thing, but the staff and everyone at the Hospitality House were so excited to receive the cups!" Storey said. "We realized that sometimes a small effort can make a big difference."
List of 2019 agencies participating in the MLK Challenge
MLK Challenge: 20 years of service at Appalachian
Take a look back at the many projects students, faculty and staff have completed alongside community partners through the years as part of the annual challenge honoring the life and legacy of Dr. Martin Luther King Jr.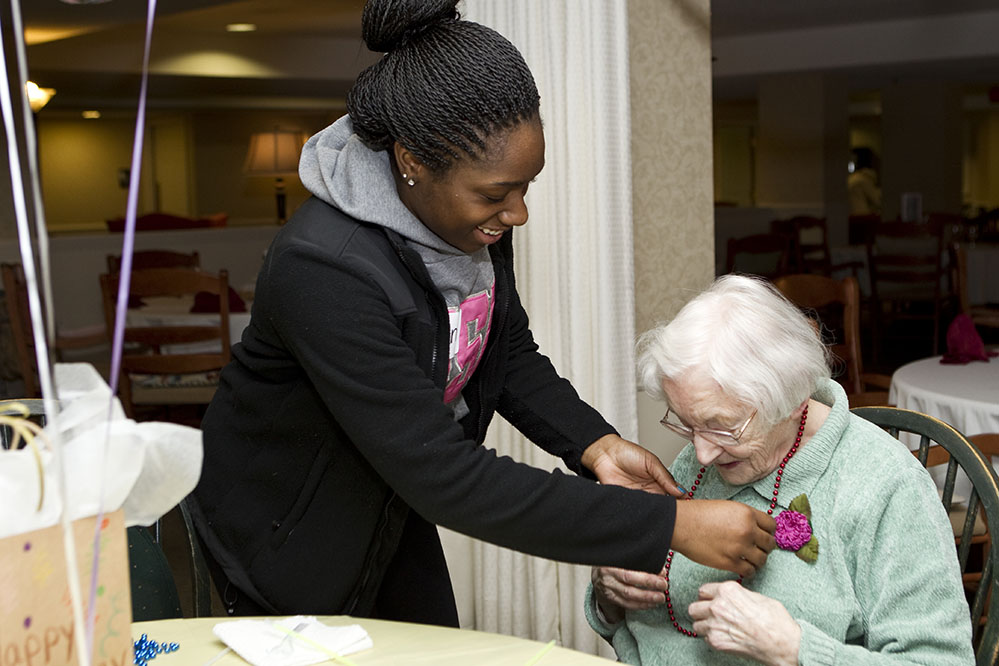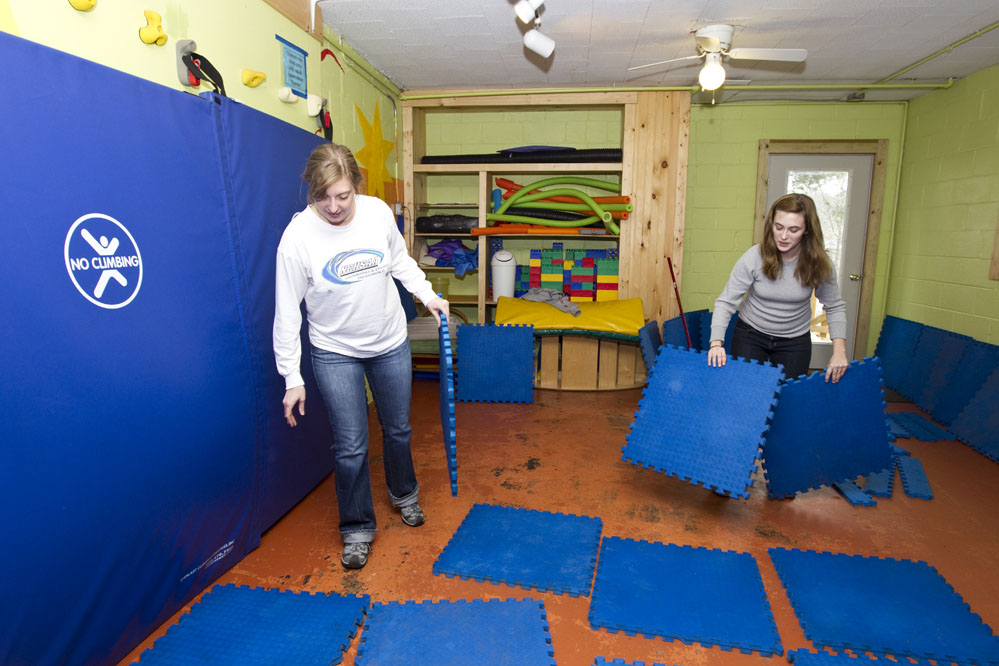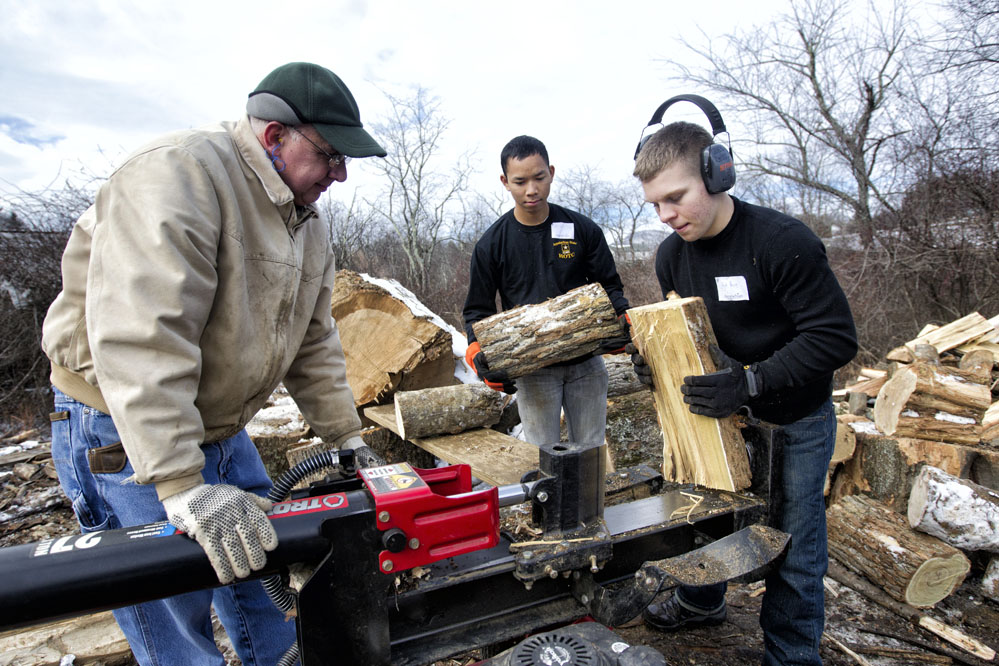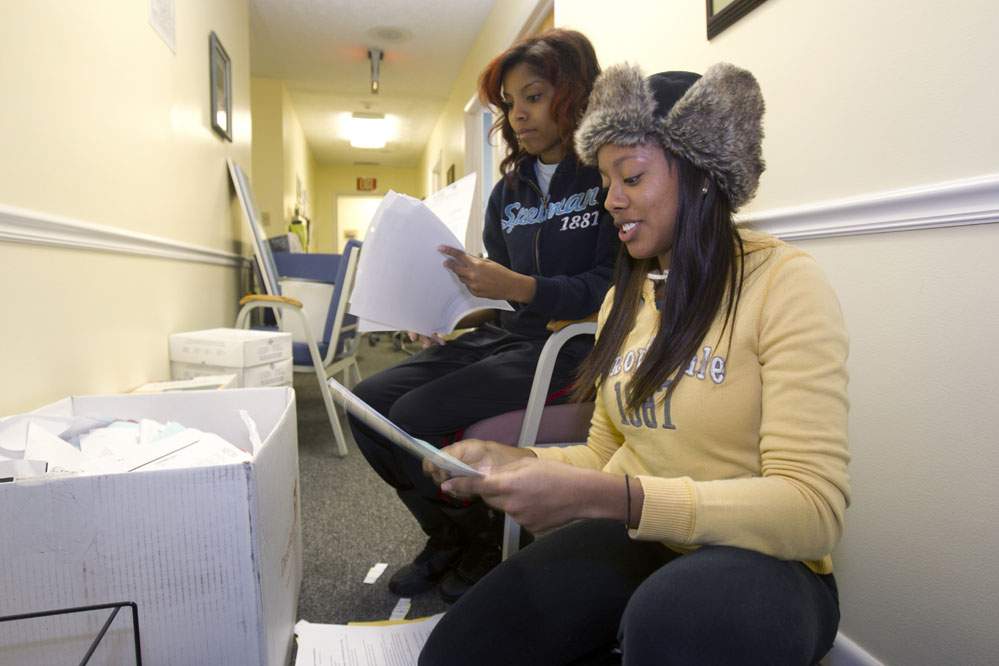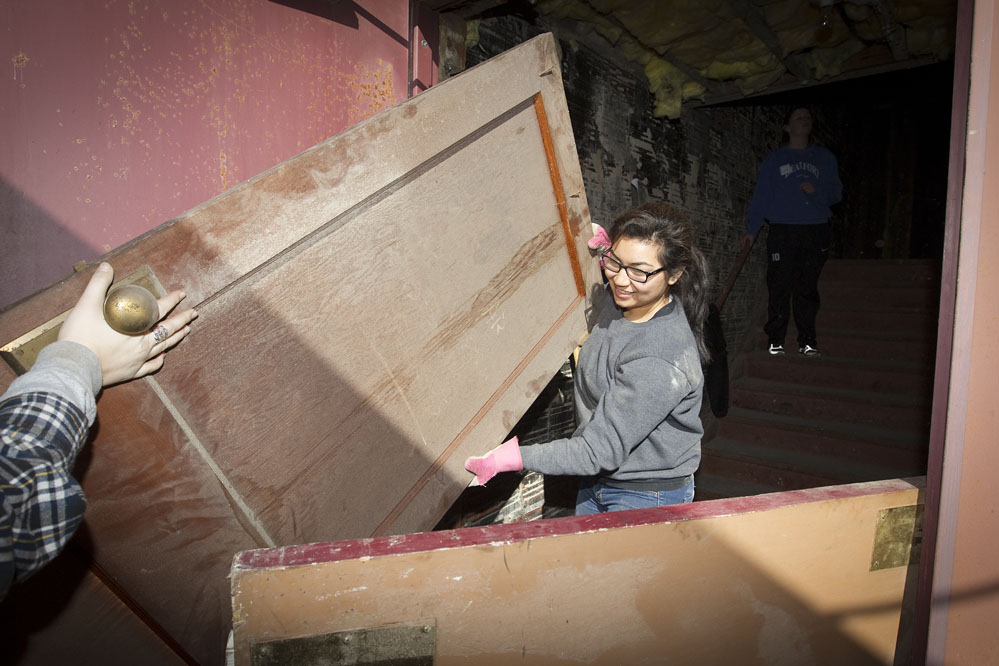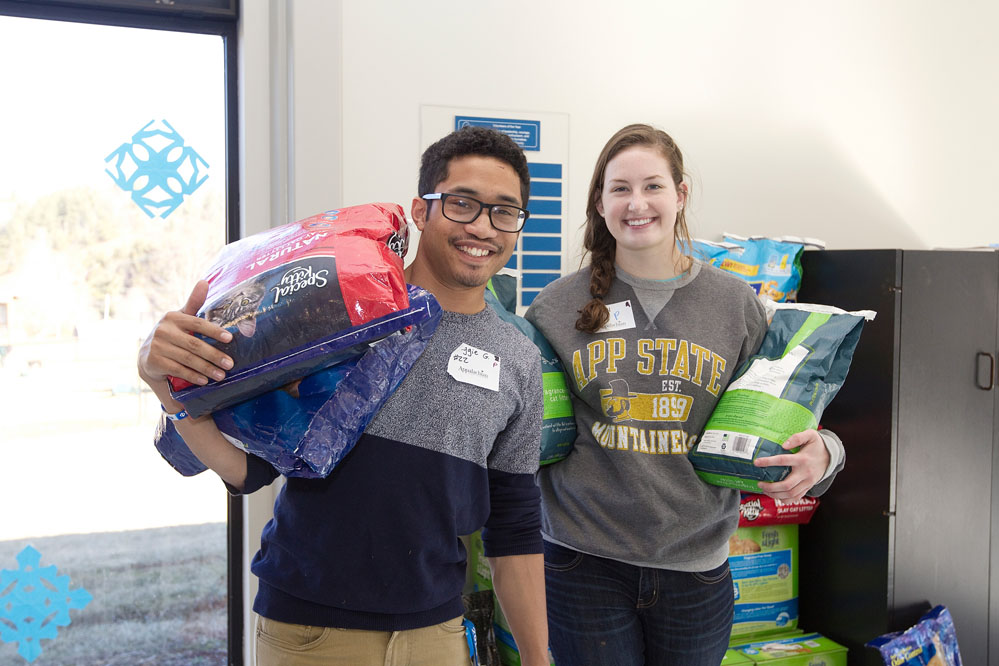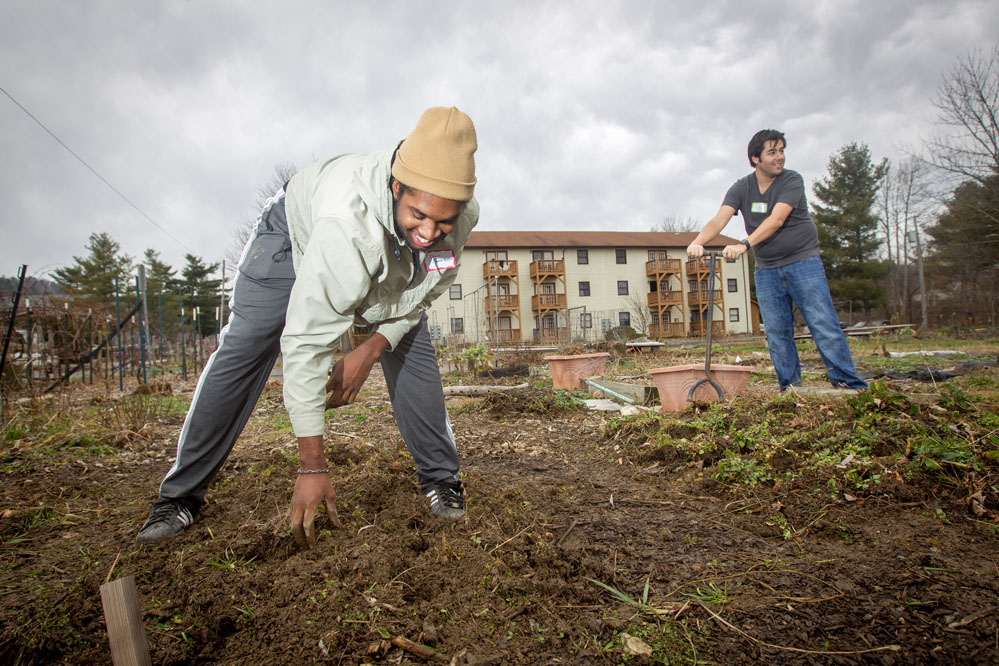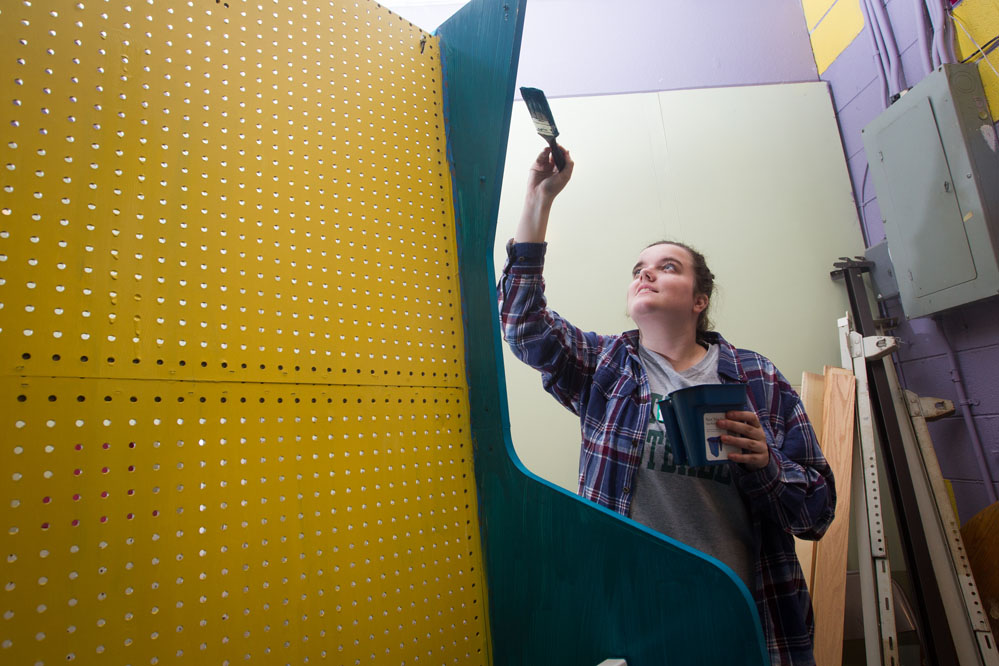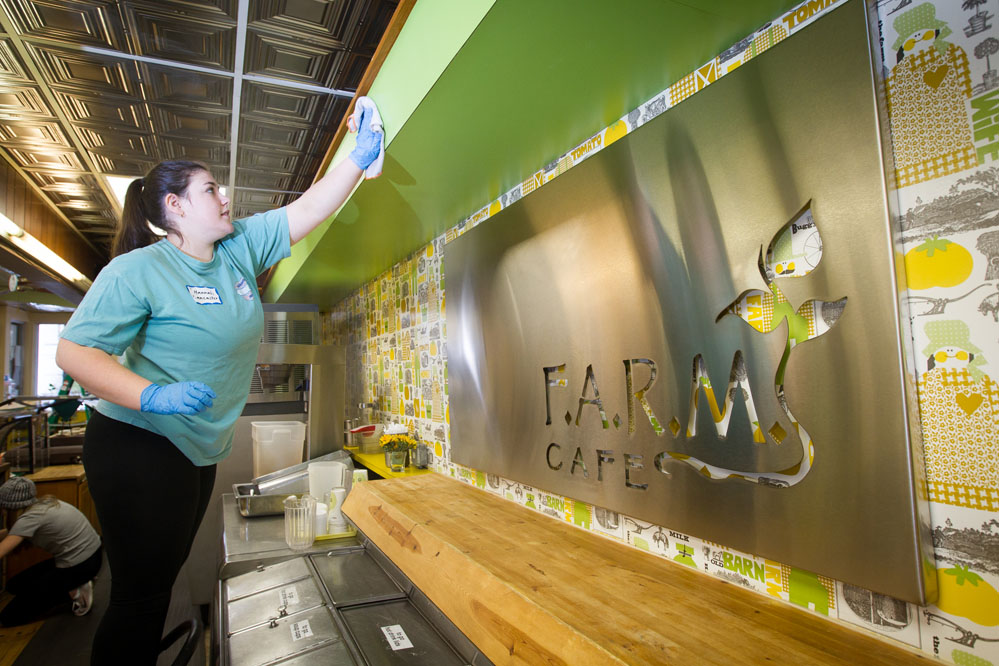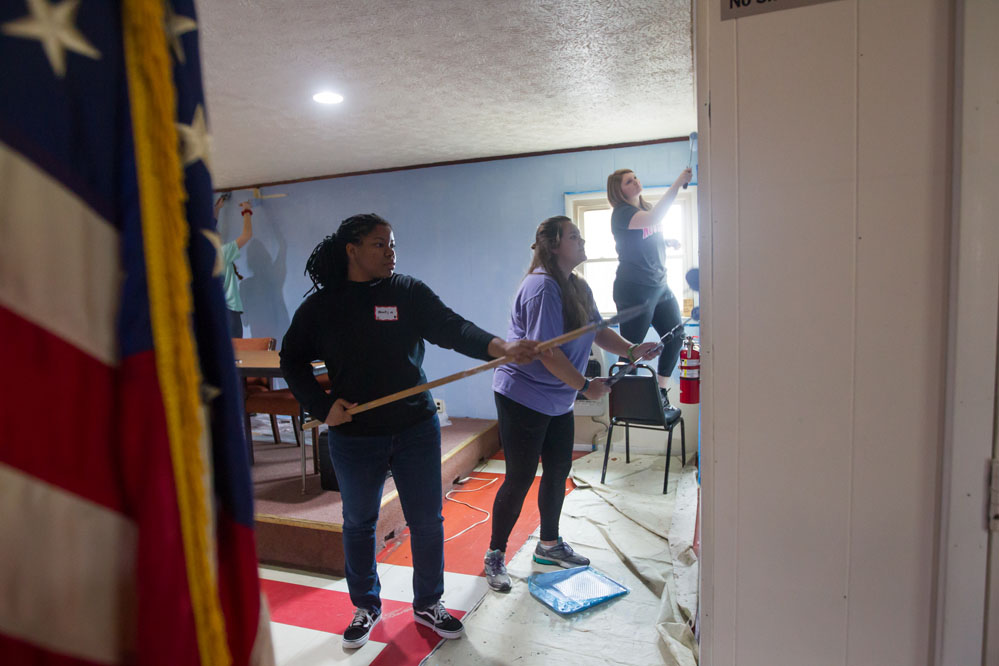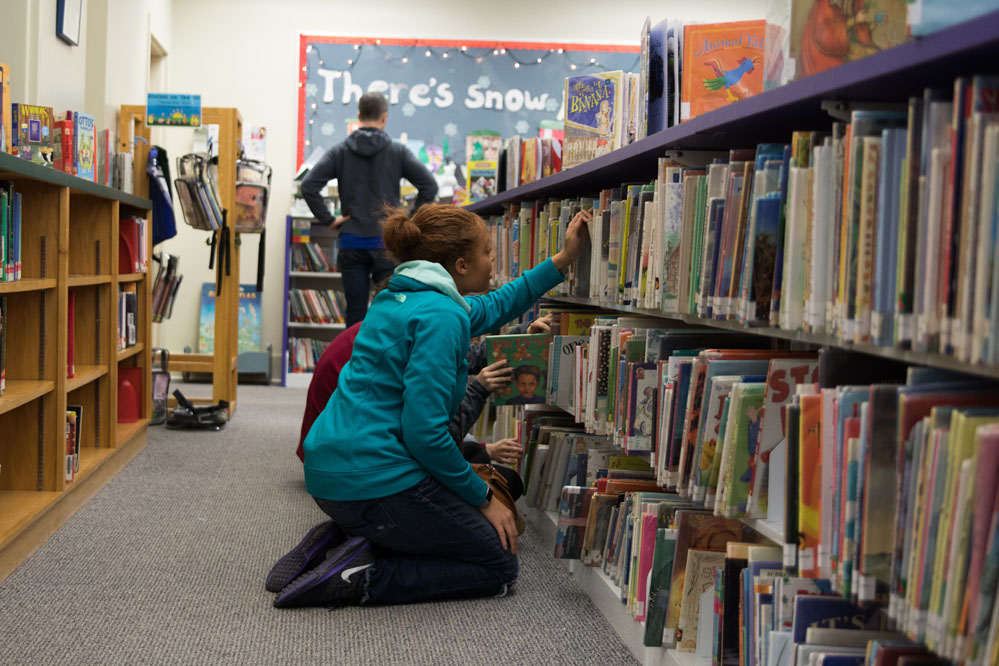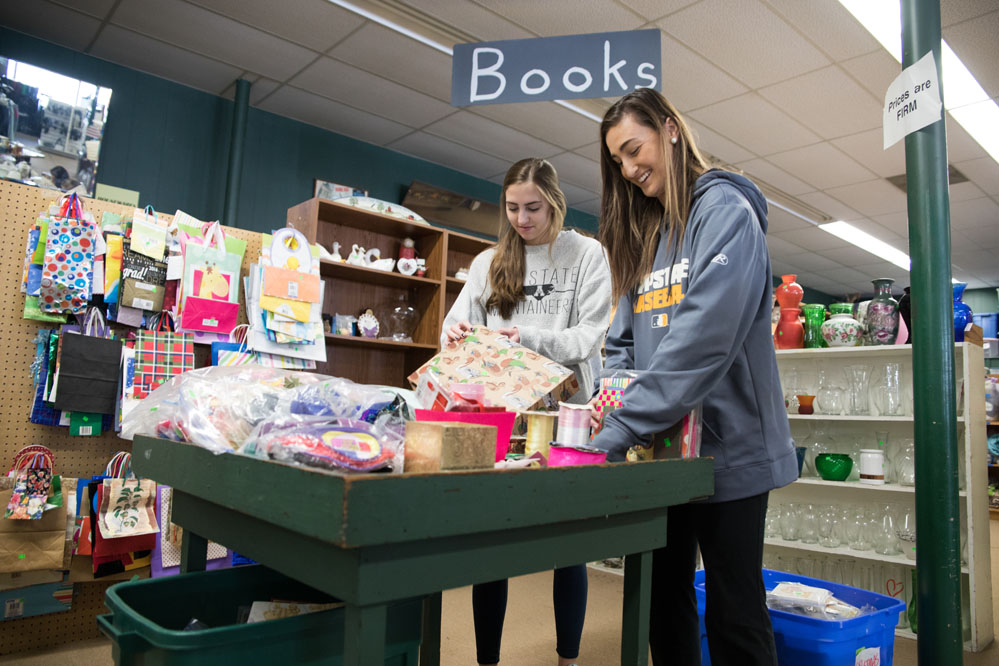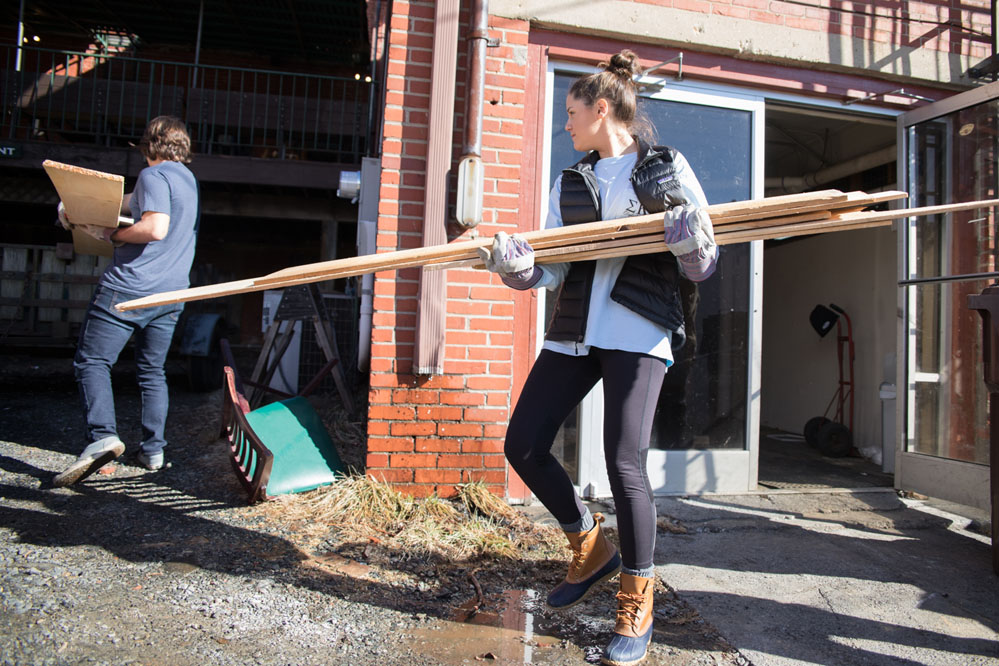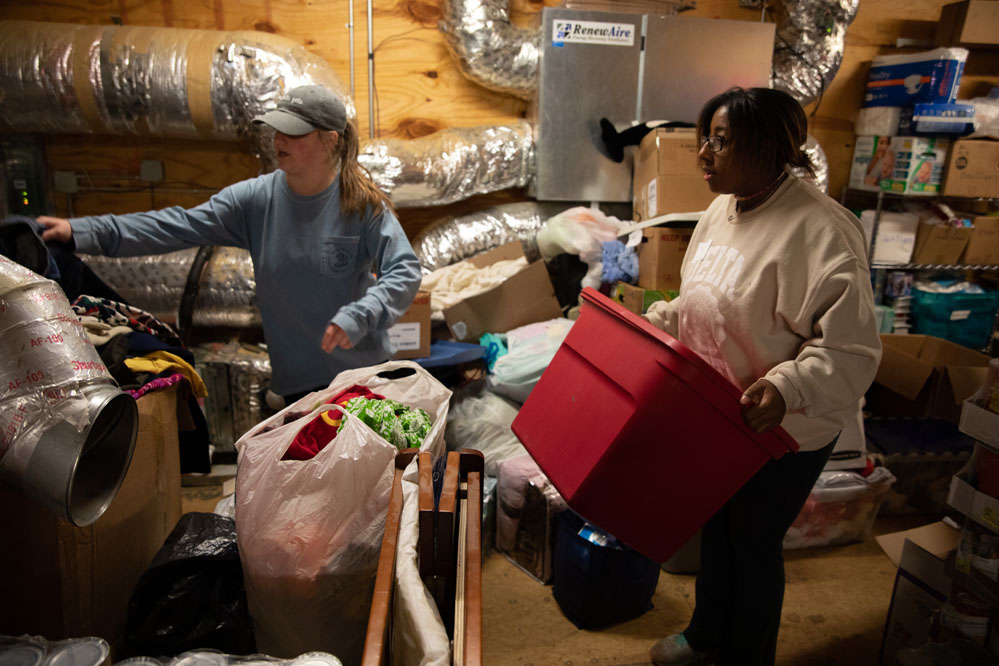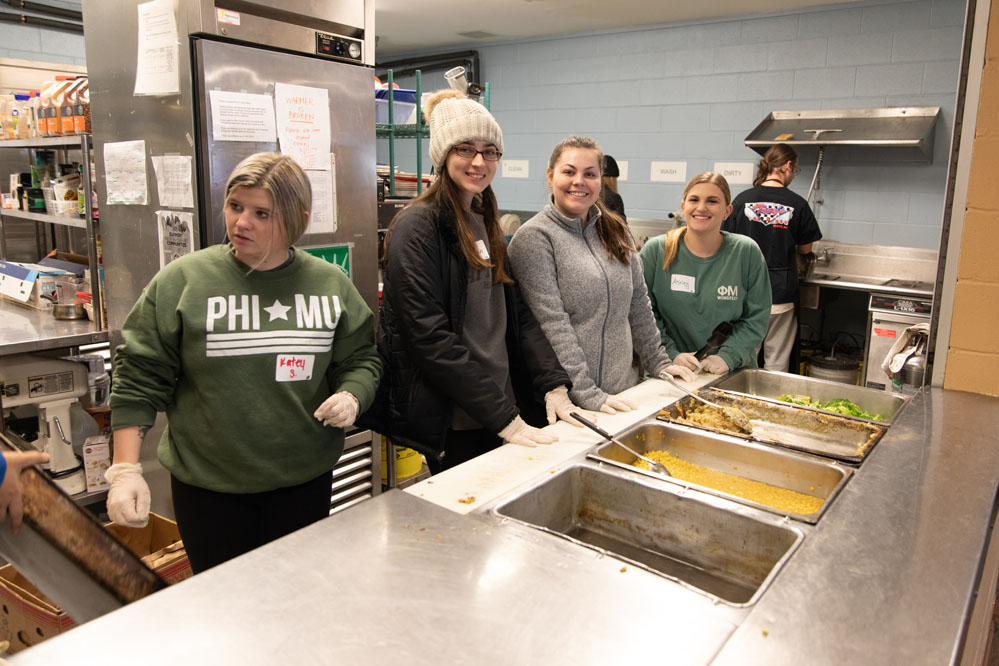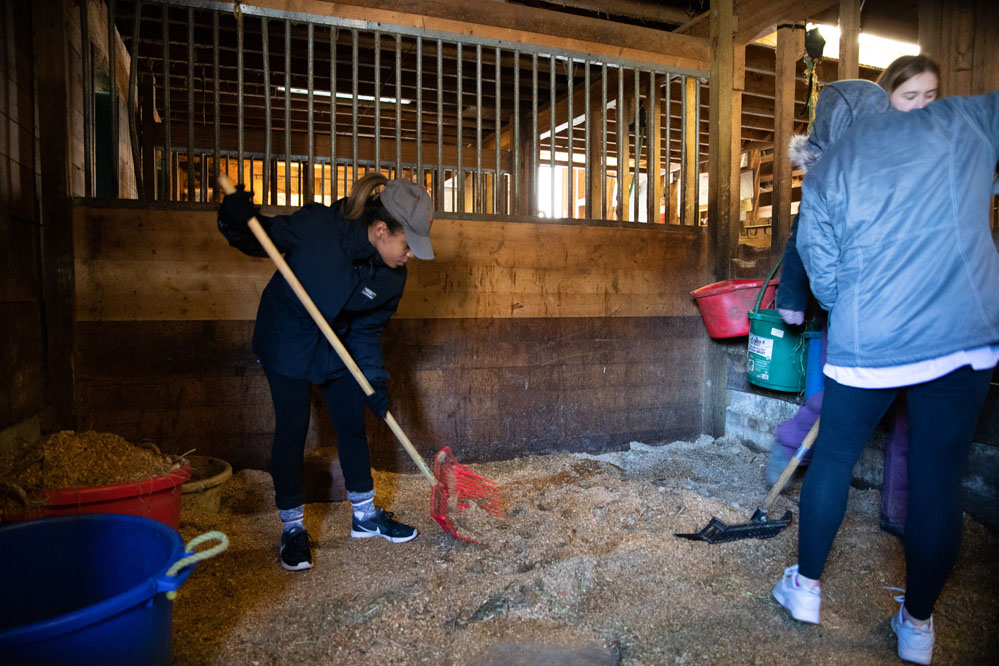 What do you think?
Share your feedback on this story.
About the Division of Student Affairs
The Division of Student Affairs at Appalachian State University is committed to the development of lifelong learners and leaders by engaging and challenging students within a culture of care and inclusion. The division consists of 16 units that offer activities and services to help students develop more fully by becoming global learners, fostering healthy relationships, appreciating diversity and different perspectives, understanding community responsibility, enhancing self-awareness, developing autonomy and living ethically. These units include the Career Development Center, Campus Activities, Office of Community-Engaged Leadership, Wellness and Prevention Services, Counseling and Psychological Services, Student Health Service, Parent and Family Services, University Housing, Student Conduct, University Recreation, Intercultural Student Affairs, Student Legal Clinic and Off-Campus Student Services, Electronic Student Services, Child Development Center, and Staff Development and Strategic Initiatives. Learn more at https://studentaffairs.appstate.edu.
About Appalachian State University
As the premier public undergraduate institution in the Southeast, Appalachian State University prepares students to lead purposeful lives as global citizens who understand and engage their responsibilities in creating a sustainable future for all. The Appalachian Experience promotes a spirit of inclusion that brings people together in inspiring ways to acquire and create knowledge, to grow holistically, to act with passion and determination, and to embrace diversity and difference. Located in the Blue Ridge Mountains, Appalachian is one of 17 campuses in the University of North Carolina System. Appalachian enrolls nearly 21,000 students, has a low student-to-faculty ratio and offers more than 150 undergraduate and graduate majors.