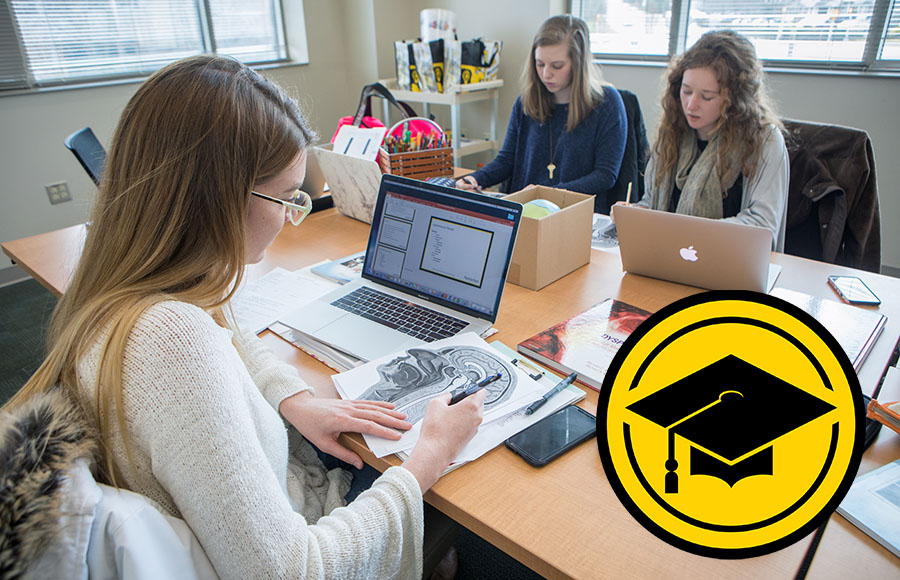 Posted July 12, 2019 at 2:57 p.m.
BOONE, N.C. — Under a new Advanced Placement (AP) credit policy adapted by Appalachian State University, more earned AP credits will be applied at the college level. All 16 institutions in the University of North Carolina System will honor the policy passed by the UNC System Board of Governors and put into effect July 1.
The new AP policy is aligned with the UNC System's Strategic Plan, which aims to increase access, affordability and degree completion. Research suggests that students who earn college credit prior to enrolling in college are more likely to graduate and do so in a timely fashion.
"We welcome the opportunity to streamline the process for transferring AP credits to Appalachian," said Cindy Barr, associate vice chancellor for enrollment management at Appalachian. "We always advocate for increased affordability of and accessibility to higher education."
With this new policy, prospective students will benefit from greater transparency and predictability. These improvements may also create greater incentive for students to enroll in AP courses and for high schools to provide a robust set of offerings.
Making the policy consistent across the UNC System will therefore enhance the System's efforts to ensure that all North Carolinians, including those from rural counties and low-income families, have "access to success." Data show that students from rural counties and those from families earning less than $60,000 per year could receive credit for up to 45% more courses than they did under the System's former policy.
The new policy will dramatically increase the return on the state's investment. In the 2016–17 academic year alone, the state spent more than $12 million on AP exams. In that same year, UNC System students missed out on 13,950 course credits under the existing policy.
The change in policy will allow students to move through the System more efficiently and enter the workforce more quickly, fully prepared to succeed in and contribute to the state's growing economy.
What do you think?
Share your feedback on this story.
About Appalachian State University
As the premier public undergraduate institution in the Southeast, Appalachian State University prepares students to lead purposeful lives as global citizens who understand and engage their responsibilities in creating a sustainable future for all. The Appalachian Experience promotes a spirit of inclusion that brings people together in inspiring ways to acquire and create knowledge, to grow holistically, to act with passion and determination, and to embrace diversity and difference. Located in the Blue Ridge Mountains, Appalachian is one of 17 campuses in the University of North Carolina System. Appalachian enrolls nearly 21,000 students, has a low student-to-faculty ratio and offers more than 150 undergraduate and graduate majors.