Posted Nov. 1, 2019 at 12:39 p.m.
BOONE, N.C. — Dr. Paul Wallace, one of seven Appalachian State University faculty members to receive a 2019–20 Fulbright award through the Fulbright Scholar Program, is spending the 2019–20 academic year nearly 5,000 miles from his office at Appalachian — teaching and developing curriculum at Yaroslav-the-Wise Novgorod State University (NovSU) in Veliky Novgorod, Russia.
"The ultimate goal of this work is the development of a model that brings together international students and faculty to gain an understanding and appreciation of world cultures," said Wallace, a professor of instructional technology in the Reich College of Education's Department of Leadership and Educational Studies (LES) at Appalachian.
At NovSU, Wallace is teaching an undergraduate course on narrative in new media — a course based on a general education class he developed and currently teaches at Appalachian. He is also refining the curriculum he has developed for a new, joint online graduate certificate program in international leadership to be offered through App State Online in spring 2020.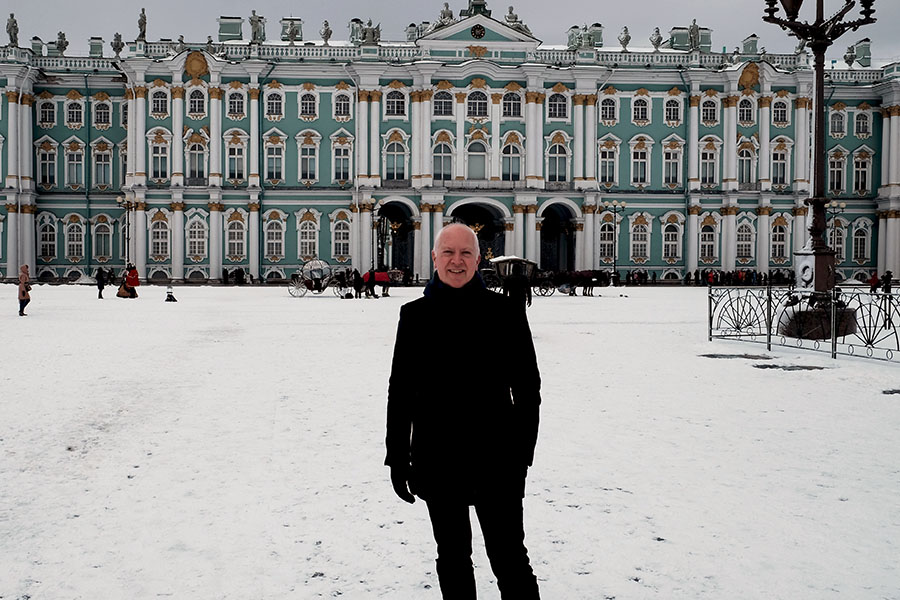 The Fulbright Program, established in 1946 under legislation introduced by former U.S. Sen. J. William Fulbright, is sponsored by the U.S. Department of State's Bureau of Educational and Cultural Affairs (ECA). The program provides participants — chosen for their academic merit as well as leadership potential — the opportunity to study, teach and conduct research, exchange ideas, and contribute to finding solutions to shared international concerns. To date, approximately 370,000 "Fulbrighters" have participated in the program since its inception.
Wallace shared that he has worked with colleagues at both Appalachian and NovSU since 2016 to develop the 12 credit hour, multidisciplinary graduate certificate program in international leadership.
Both Appalachian and NovSU will offer the certificate's courses during the same semester, meaning students from Appalachian will work with peers in Russia in their online courses. The students will collaborate on relevant projects related to real-world issues in leadership.
"These collaborations between and among international faculty and students will be completed both synchronously and asynchronously using communication technologies such as social media, collaborative documents, teleconferencing and within 3D immersive environments," Wallace explained.
He has developed an outline for the course he will teach in the program — Technology for International Collaborations. The course focuses on global virtual teams — the technologies, training and processes needed to create and maintain cross-cultural collaborations.
He will work with Dr. Rinat Zalilov, associate professor of public health and head of NovSU's Medical IT Laboratory, to develop this outline into a working syllabus and project activities over the course of his Fulbright tenure at NovSU.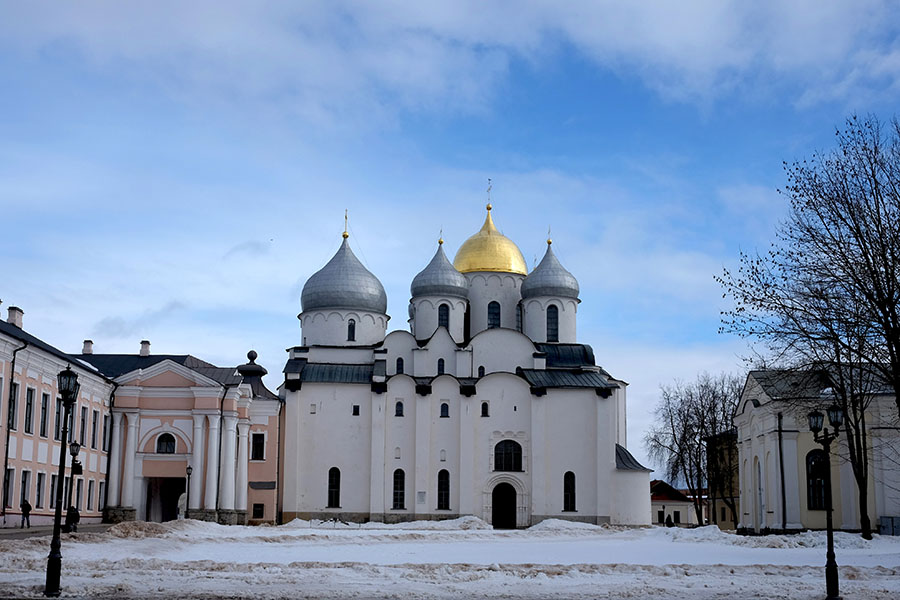 Additionally, Wallace said his work in telerobotics and the use of humanoid robots in therapy and rehabilitation aligns with key interests and initiates of Zalilov's in the Medical IT Laboratory at NovSU. There, he will also assist with curriculum development related to applications for using both telerobotics and humanoid robots in health care fields in Russia.
"These technologies afford health care professionals the ability to perform services from a distance," Wallace said. "As medical organizations expand and move into global markets, managing these tools along with global virtual teams becomes an important concern and a new area of curricular focus."
What do you think?
Share your feedback on this story.
About the Department of Leadership and Educational Studies
The Department of Leadership and Educational Studies at Appalachian State University prepares traditional and nontraditional students to assume educational leadership roles in community colleges, universities, public schools, public libraries and related educational settings through active scholarship, reflection, professional discourse and interdisciplinary programs of study based on the integration of theory and practice. The department, housed in App State's Reich College of Education, offers a doctoral program in educational leadership, as well as support courses in educational foundations and research. Learn more at https://les.appstate.edu.
About the Reich College of Education
Appalachian State University offers one of the largest undergraduate teacher preparation programs in North Carolina, graduating about 500 teachers a year. The Reich College of Education enrolls more than 2,000 students in its bachelor's, master's, education specialist and doctoral degree programs. With so many teacher education graduates working in the state, there is at least one RCOE graduate teaching in every county in North Carolina. Learn more at https://rcoe.appstate.edu.
About Appalachian State University
As the premier public undergraduate institution in the Southeast, Appalachian State University prepares students to lead purposeful lives. App State is one of 17 campuses in the University of North Carolina System, with a national reputation for innovative teaching and opening access to a high-quality, affordable education for all. The university enrolls more than 21,000 students, has a low student-to-faculty ratio and offers more than 150 undergraduate and 80 graduate majors at its Boone and Hickory campuses and through App State Online. Learn more at https://www.appstate.edu.