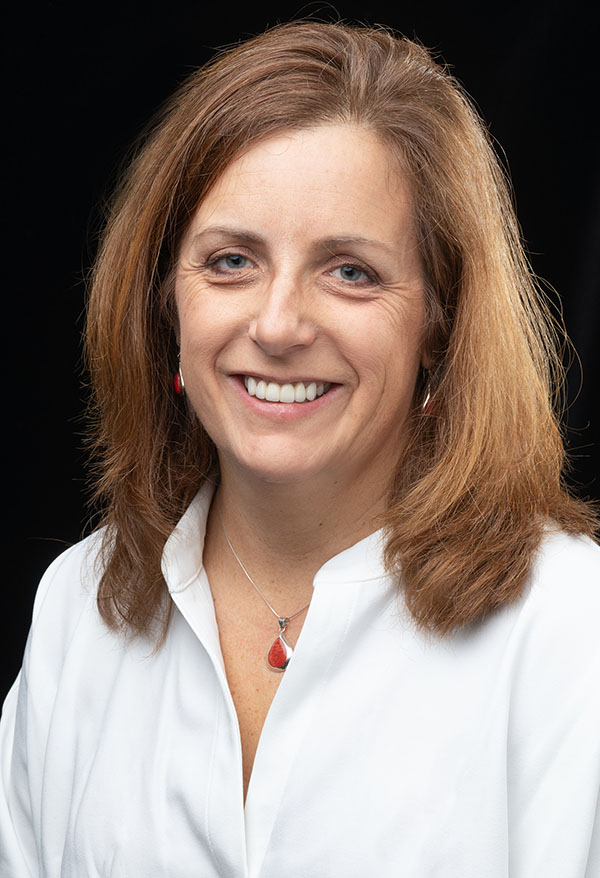 Posted Aug. 4, 2020 at 11:50 a.m.
Dr. Krista Terry is an associate professor in the Department of Leadership and Educational Studies at Appalachian State University, where she teaches online, blended and face-to-face courses in the higher education program area. She also serves as a learning design specialist in the Center for Academic Excellence and is a former Faculty Fellow in the University of North Carolina System Office.
She is a Distinguished Fellow and past president of the International Society of Exploring Teaching and Learning (ISETL).
Her teaching and scholarly work is focused on a broad range of issues related to teaching and learning in higher education, including designing engaging and effective online courses, identifying evidence-based instructional strategies and developing effective professional development initiatives.
In this Q&A, she shares her thoughts about Appalachian faculty's transition to and expertise in teaching remotely during COVID-19 and beyond.
What have faculty done this summer to further prepare for remote learning during the fall 2020 semester?

Faculty have participated in a number of professional development opportunities this summer. We, in the Center for Academic Excellence (CAE), have offered an intensive Online Teaching Excellence Institute for approximately 58 faculty who received course development grants for the summer. Additionally, 76 faculty signed up for two-week Agile Teaching Academy offerings, and 113 faculty participated in the UNC System Office course on designing online courses. In addition to the formal offerings, all CAE staff members have been working with faculty individually to answer questions related to course development.

What is distinct about Appalachian's approach to remote learning, particularly in the context of COVID-19?

I think that we at Appalachian are very focused on inclusive and equitable approaches to online learning. The professional development opportunities we have offered through CAE have had a strong focus on inclusive excellence — with significant contributions from our Inclusive Excellence Team — as well as developing presence, community and connections in online courses. In other words, we're not just focusing on developing standard, cookie-cutter courses, but rather considering our diverse student needs and developing courses focused on meeting those needs.

Do you think Appalachian is uniquely positioned or poised to face the challenge of hybrid and remote learning in the midst of COVID-19? If so, why?

During the fall 2019 semester, the Faculty Senate passed a resolution that resulted in the formation of an ad hoc committee that was focused on identifying quality practices in online teaching and learning at Appalachian. The committee worked throughout the spring semester and furnished a preliminary report to the senate in April. The vision articulated in that report defines what online courses at Appalachian should be: "Appalachian State University is committed to providing a high-quality, inclusive online education to a diverse student population. Online education at Appalachian will be equitable, transformative and engaging, inspiring faculty to foster community and cultivate pedagogically relevant and sustained connections."

We have thus begun to build our professional development offerings based on this core vision. I think that this timing has given us an opportunity to begin to build courses with our core values in mind. While we rely on many industry-standard 'best practices' in doing so, we have also carefully crafted opportunities to help faculty consider how to develop online courses that provide an equitable experience that is transformative and engaging.

Additionally, the leadership in the CAE — Dr. Susan Colby and Tom Van Gilder — have worked tirelessly to provide resources, tools and opportunities to support faculty with these initiatives.

We have also been supported with a robust technology tool set that provides many opportunities for faculty to create engaging and interactive materials for their courses.

How would you describe or characterize Appalachian's ability to teach online as a preferred delivery for many students in the future, beyond COVID-19?

I think that the silver lining in this situation is that we are developing a very robust capacity for effective online teaching and learning that could continue well beyond COVID-19. Faculty have been heavily engaged, not only with learning the tools but with thinking deeply about their pedagogical approaches — all of that leads to substantial growth and development in being able to engage students in their courses, regardless of the modality.
What do you think?
Share your feedback on this story.
About the Reich College of Education
Appalachian State University offers one of the largest undergraduate teacher preparation programs in North Carolina, graduating about 500 teachers a year. The Reich College of Education enrolls more than 2,000 students in its bachelor's, master's, education specialist and doctoral degree programs. With so many teacher education graduates working in the state, there is at least one RCOE graduate teaching in every county in North Carolina. Learn more at https://rcoe.appstate.edu.
About Appalachian State University
As the premier public undergraduate institution in the Southeast, Appalachian State University prepares students to lead purposeful lives as global citizens who understand and engage their responsibilities in creating a sustainable future for all. The Appalachian Experience promotes a spirit of inclusion that brings people together in inspiring ways to acquire and create knowledge, to grow holistically, to act with passion and determination, and to embrace diversity and difference. Located in the Blue Ridge Mountains, Appalachian is one of 17 campuses in the University of North Carolina System. Appalachian enrolls nearly 21,000 students, has a low student-to-faculty ratio and offers more than 150 undergraduate and graduate majors.