Posted Sep. 23, 2020 at 10:46 a.m.
BOONE, N.C. — The American Home Furnishings Alliance (AHFA) Furniture Foundation has awarded $12,000 in grant funding to Appalachian State University's furniture design program to support student scholarship opportunities. This is the 17th AHFA grant awarded to App State since 2002.
The grant, which will create four $3,000 scholarships for App State furniture design students, is part of $49,000 in total 2020 AHFA funding awarded to furniture industry training programs in Western North Carolina. These scholarships will enable students to purchase materials, travel to industry trade shows and exhibitions and enter competitions.
"The American Home Furnishings Alliance scholarship grant has been an integral part of the success of many an App State furniture design student's education," said Richard Prisco, professor of industrial design in the university's Department of Applied Design and coordinator for the furniture design concentration of App State's Bachelor of Science in industrial design degree program.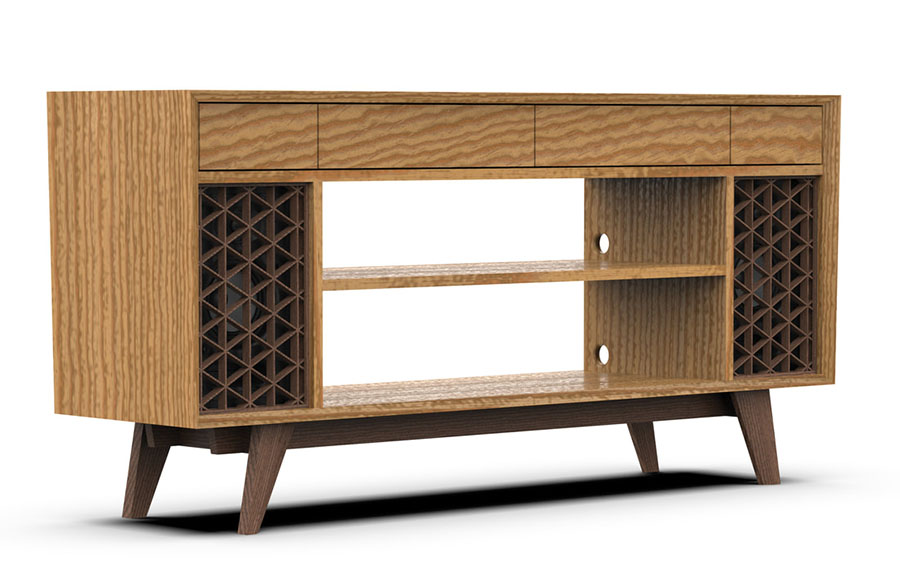 Prisco, who also serves as an adviser for furniture design students, continued, "The support of such organizations as AHFA allows Appalachian's Department of Applied Design to be one of the top destinations in the country for students to receive a comprehensive education in furniture design. Students are engaged in careers ranging from design professionals in both the contract and residential markets to custom furniture makers."
Prisco has successfully secured AHFA grant funding for App State's furniture design program for the past seven years, with awards ranging between $9,000 and $12,000 annually and totaling approximately $81,000.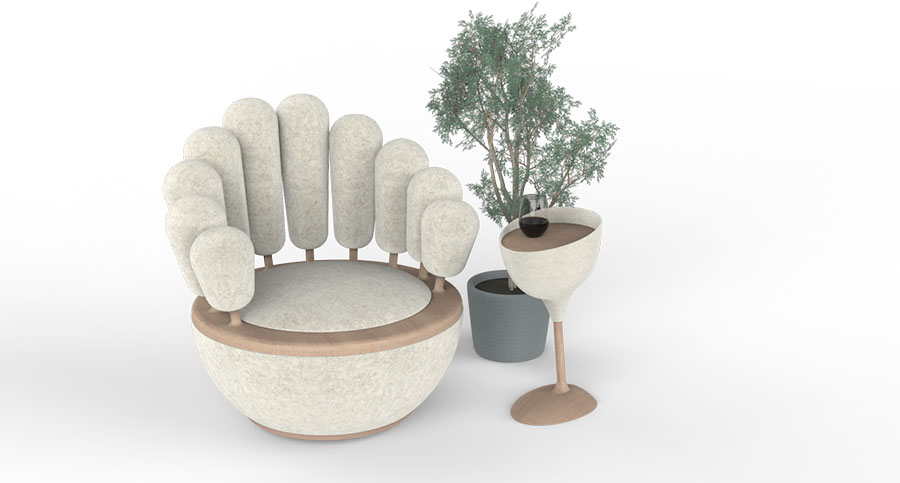 About AHFA
As the only trade association serving the U.S. residential furniture industry, the American Home Furnishings Alliance (AHFA) is the premier authority on all health, safety, environmental, fashion and business information related to home furnishings.
AHFA's Furniture Foundation, established in 1948, funds research and educational initiatives aimed at improving management, manufacturing and marketing within the home furnishings industry. Since 1990, it has distributed more than $4.2 million in funding support.
Headquartered in High Point — known as the "furniture capital of the world" — AHFA represents more than 200 of the industry's leading manufacturers and importers. Its members manage a global supply chain that includes factories in 31 states and dozens of foreign countries, providing more than $11 billion in wholesale shipments of home furnishings products every year for U.S. households.
To learn more about scholarship opportunities available through the AHFA grant, contact Prisco at priscors@appstate.edu. Visit the Department of Applied Design to learn about additional scholarships offered by the department.
2020 AFHA grants recipients
What do you think?
Share your feedback on this story.
About the Department of Applied Design
One of seven departments housed in the College of Fine and Applied Arts, the Department Applied Design at Appalachian State University fosters excellence in design education, design research and professional placement. The department balances theoretical and pragmatic approaches while exploring an awareness of impact through design decisions on the global community. Faculty focus on a holistic approach to creative problem-solving by integrating sustainability and ethical responsibility in teaching and practice. The department offers bachelor's degrees in apparel design and merchandising, industrial design and interior design. Learn more at https://design.appstate.edu.
About the College of Fine and Applied Arts
Appalachian State University's College of Fine and Applied Arts is a dynamic and innovative group of seven academic departments, bringing together a variety of perspectives, experiences and real-world education to provide unique opportunities for student success. The college has more than 3,000 undergraduate and graduate majors. Its departments are Applied Design, Art, Communication, Military Science and Leadership, Sustainable Development, Sustainable Technology and the Built Environment, and Theatre and Dance. Learn more at https://faa.appstate.edu.
About Appalachian State University
As the premier public undergraduate institution in the Southeast, Appalachian State University prepares students to lead purposeful lives. App State is one of 17 campuses in the University of North Carolina System, with a national reputation for innovative teaching and opening access to a high-quality, affordable education for all. The university enrolls more than 21,000 students, has a low student-to-faculty ratio and offers more than 150 undergraduate and 80 graduate majors at its Boone and Hickory campuses and through App State Online. Learn more at https://www.appstate.edu.