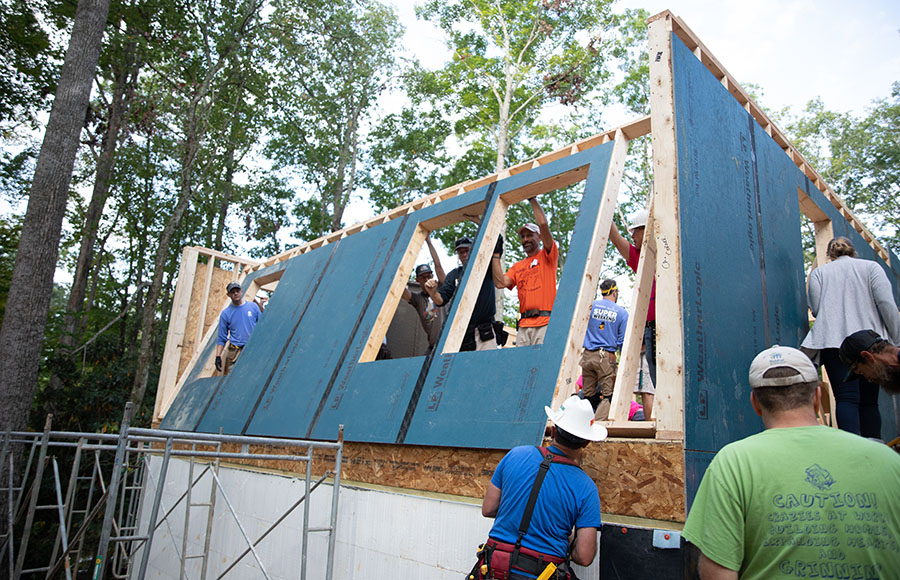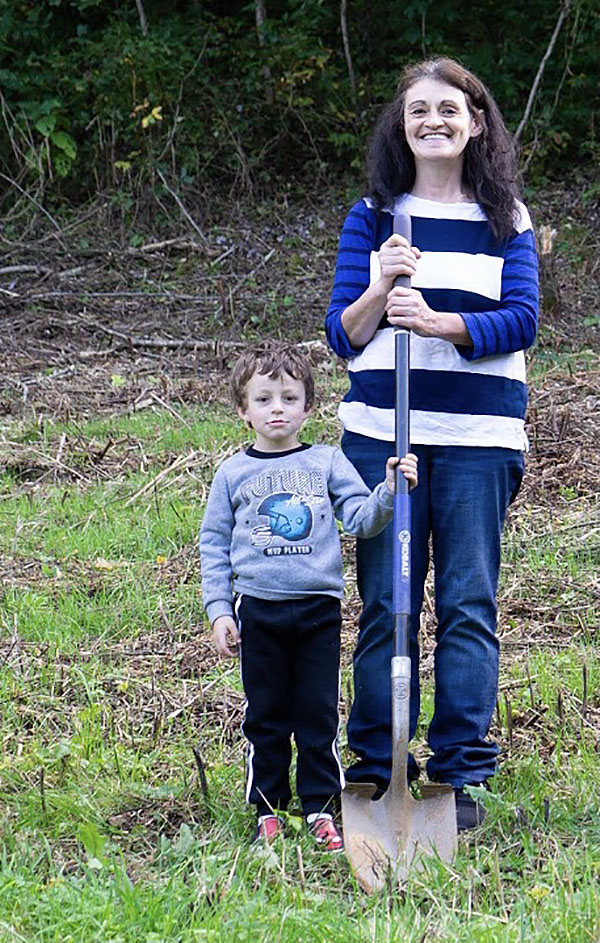 Posted March 29, 2021 at 2:50 p.m.
BOONE, N.C. — Appalachian State University students, staff and faculty will soon have their chance to put the hammer to the nail on the second App Builds a Home (ABAH) project — a campuswide initiative in partnership with Watauga County Habitat for Humanity to build homes for local families.
Watauga Habitat Director of Development Allison Jennings said, "Habitat's mission is to bring people together to build communities and we are seeing that in action. Our partnership with App State's ABAH has transformed our organization locally — and students are learning that Habitat homeownership benefits families for generations."
On-site volunteer activities on Watauga Habitat projects have been on hold during the COVID-19 pandemic, with any construction being completed by professional contractors and Watauga Habitat personnel.
At the "Walls-Up Build Week" event scheduled the week of April 19 in App State's Peacock Hall Parking Lot, Mountaineer volunteers will finally be able to participate in construction as they build walls for the home of Sheila Potter, an App State staff member in the university's Facility Operations.
Alex Hooker, executive director at Watauga Habitat, said all of the home's interior walls will be constructed at the event, which will expedite the build process. Members of App State's Staff Senate — who have been an integral part of the fundraising efforts for the Potter home — are joining the ABAH team in managing and working the event.
The first ABAH home was completed in May 2020, after a year and a half of fundraising and construction. Fundraising and plans for the Potter home began in spring 2020, and plans are now in the works for a third home to be built.
Kayla McDougle, a graduating senior from Greensboro who is majoring in interior design and is the student co-director of ABAH, said her work with Watauga Habitat has been a valuable part of her Appalachian Experience.
"ABAH helped me get to know the Mountaineer community since we have been involved with students and staff from different areas of campus. I've made some lifelong friends. I would love to volunteer regularly with Habitat wherever I end up after graduating and I intend to be a supporter for life," McDougle said.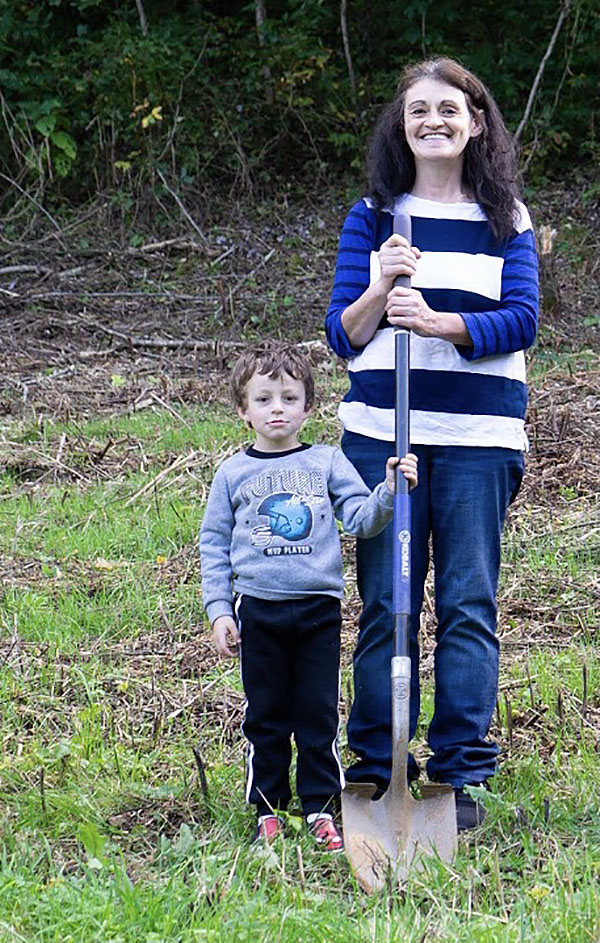 Raising funds to raise the roof
ABAH has reached 96% of its fundraising goal of $40,000 toward the cost of the Potter home, with the remaining construction costs to be covered by Watauga Habitat. Most of the fundraising to date for the Potter home has been through virtual events.
ABAH co-director Mackenzie Millett, an Honors College junior from Amelia Island, Florida, who is majoring in exercise science with a minor in general business, said "The university community and those in the Greater Boone area have stepped up to help us raise funds, in spite of the pandemic. To me that is awe-inspiring, because we all know how important it is to have a safe place to call home."
To complete the pledge for the Potter home and begin raising funds for the third project, two ABAH teams will participate in Watauga Habitat's annual spring campaign beginning April 1 — a group of female students and staff members known as the "Wonder Women" team, and a group from App State's Lambda Chi Alpha fraternity.
The third ABAH home will kick off in May with an announcement identifying the partner family. Groundbreaking on the home is planned for fall.
What do you think?
Share your feedback on this story.
About Appalachian State University
As the premier public undergraduate institution in the Southeast, Appalachian State University prepares students to lead purposeful lives as global citizens who understand and engage their responsibilities in creating a sustainable future for all. The Appalachian Experience promotes a spirit of inclusion that brings people together in inspiring ways to acquire and create knowledge, to grow holistically, to act with passion and determination, and to embrace diversity and difference. Located in the Blue Ridge Mountains, Appalachian is one of 17 campuses in the University of North Carolina System. Appalachian enrolls nearly 21,000 students, has a low student-to-faculty ratio and offers more than 150 undergraduate and graduate majors.