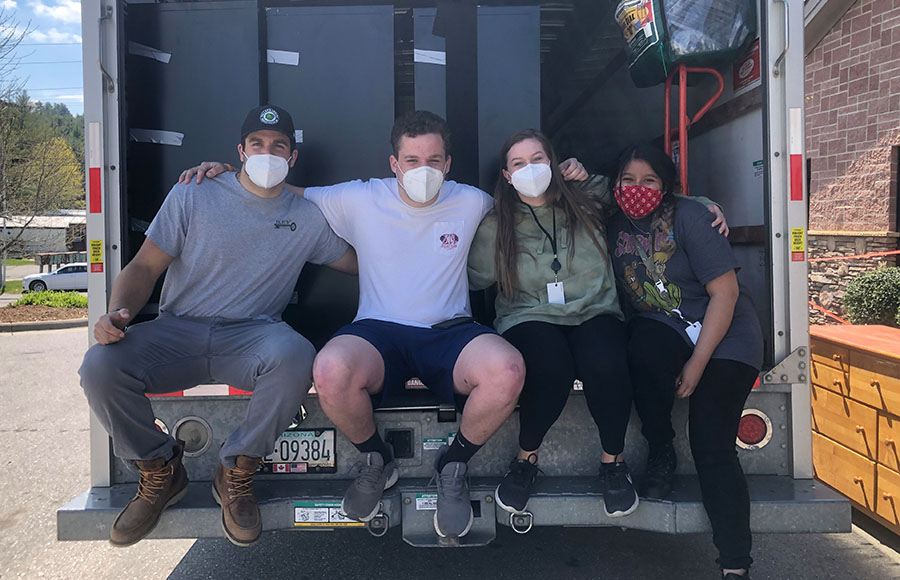 Posted June 24, 2021 at 10:43 a.m.
BOONE, N.C. — Internships at nonprofit agencies offer Appalachian State University students practical experience — and a chance to make a difference in the lives of others. One local agency provides a learning lab for around a dozen students each semester.
Hospitality House of Northwest North Carolina in Boone is a regional nonprofit agency that provides shelter, hunger relief, counseling and crisis assistance to individuals experiencing homelessness and poverty-related crises. The agency's mission is to enable clients to become self-sufficient.
Todd Carter, chief development director at the agency, called Hospitality House a "learning lab" for students. "We've worked really hard to position ourselves as a place students can come and learn real-life skills — how to communicate, how to deal with different personalities, how to operate in a business environment," Carter said.
Dr. Susan McCracken, director of career development and economic engagement in App State's Career Development Center, said internships are an integral part of academic programs — required in some majors and encouraged in all.
"Internships provide real-world, experiential learning opportunities, enable students to try out various career options and allow the students to build connections in the professional fields they are considering," she said.
"We know that students who have an internship are more competitive in the job search and many of them are offered a full-time position by the employer where they completed the internship," McCracken added.
Many staff and faculty at App State have strong relationships with regional nonprofit agencies, and App State students often make contact with leaders in the nonprofit segment in the classroom and at career events, McCracken said.
"I have observed that students who intern with nonprofits frequently develop mentoring relationships with their supervisors that serve as a foundation to building a professional network," she said.
Like many internship hosts, Carter said his agency meets and recruits prospective interns using App State's online career services portal — called Handshake — and participates in the university's Internship Expo and job fairs.
The dozen or so App State students who intern at Hospitality House each semester fill different roles according to their majors. Available internships include a variety of opportunities for field-related work, including nonprofit management, criminal justice, public health, sustainable development, exercise science, nutrition, pre-med, accounting, graphic design and social work.
Regardless of their job, each intern begins working at the intake desk and in the kitchen for two weeks. "It's important that our workers 'feel' what we do," Carter said. "Wherever a student interns, they're going to be more successful if they understand the organization's mission."
Carter said he appreciates the energy and creativity brought by App State students and encourages them to bring their own ideas for projects to benefit Hospitality House. "Last semester, we had one student design recipe cards for our food pantry, another start a food delivery program and another create a Spanish website for us," he said.
Some of the App State interns who served during spring 2021 shared their stories: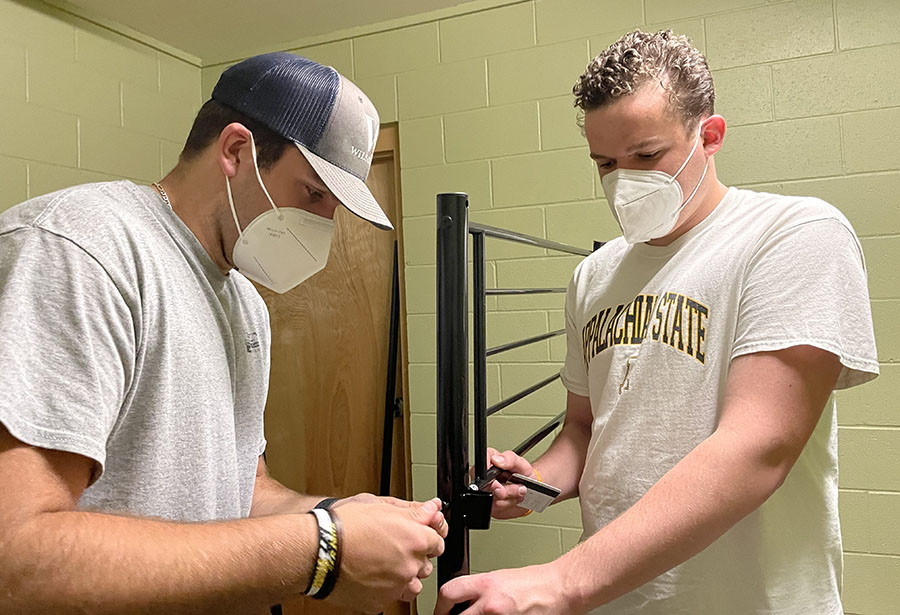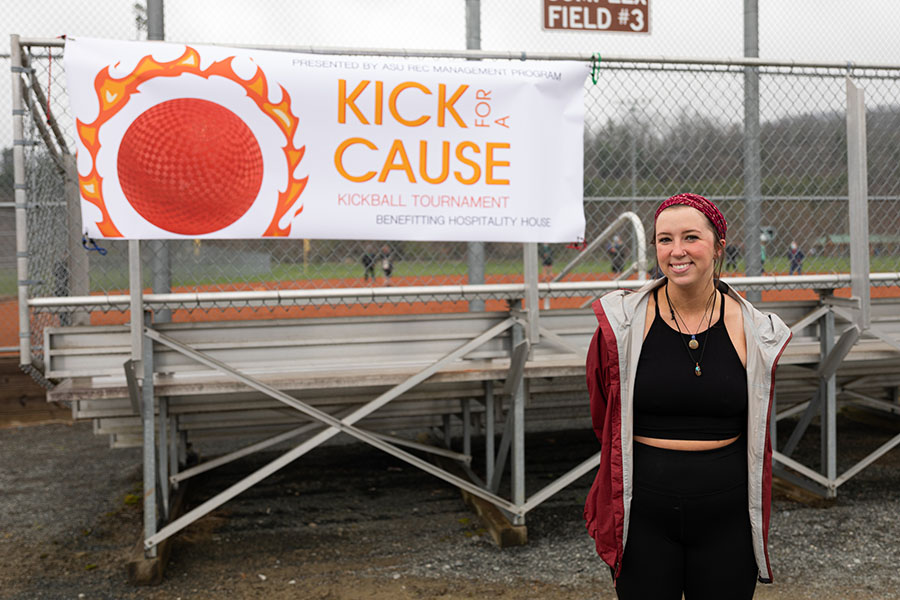 Caitlyn Brewer
Senior
Recreation management-recreation and park management major
Lauren Anderson '21
B.S. in communication sciences and disorders
Julianna Roupas '21
Individually designed B.A. in interdisciplinary studies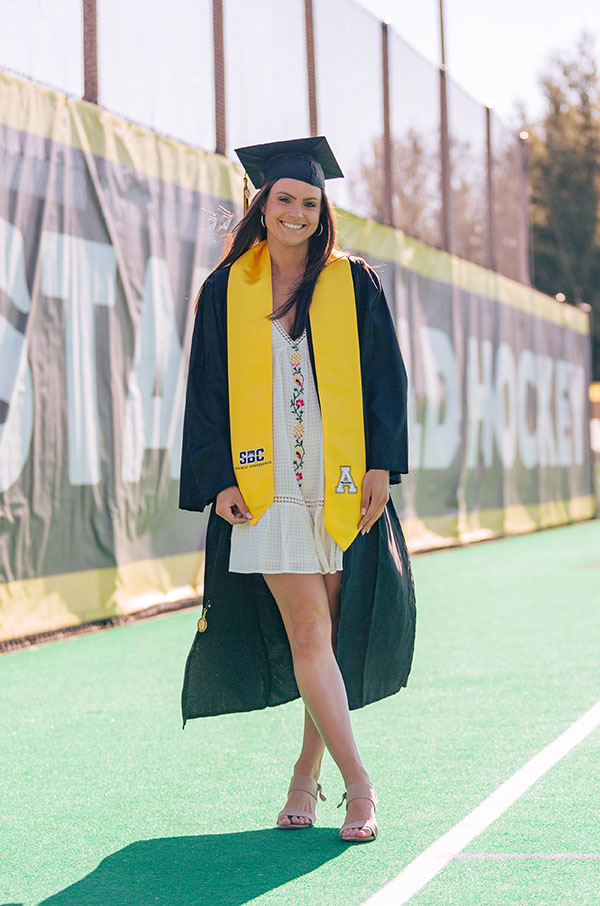 Meghan Smart '21
B.S. in communication sciences and disorders
What do you think?
Share your feedback on this story.
About Appalachian State University
As the premier public undergraduate institution in the Southeast, Appalachian State University prepares students to lead purposeful lives as global citizens who understand and engage their responsibilities in creating a sustainable future for all. The Appalachian Experience promotes a spirit of inclusion that brings people together in inspiring ways to acquire and create knowledge, to grow holistically, to act with passion and determination, and to embrace diversity and difference. Located in the Blue Ridge Mountains, Appalachian is one of 17 campuses in the University of North Carolina System. Appalachian enrolls nearly 21,000 students, has a low student-to-faculty ratio and offers more than 150 undergraduate and graduate majors.