Posted Nov. 22, 2021 at 12:23 p.m.
BOONE, N.C. — Appalachian State University has partnered with Winston-Salem/Forsyth County Schools (WS/FCS) as part of a five-year, $102 million initiative to prepare school principals who are capable of advancing equity in education.
The Equity-Centered Pipeline Initiative, sponsored by the Wallace Foundation, supports eight large, high-needs school districts in building evidence-based principal pipelines — with the goal of developing principals who can advance each district's own vision of equity.
"Strong principal pipelines benefit not only the schools, their districts and their students, but higher education institutions as well through informed practice and a network of support," said Dr. Melba Spooner, dean of App State's Reich College of Education (RCOE).
Research demonstrates that effective principals have a positive impact on students and schools, making successful investments in principals highly cost-effective. A recent review of evidence on principals identified the need to understand successful strategies for developing and selecting high-quality principals — those with the necessary skills and approaches to be effective, overall, and to be effective particularly for diverse students.
Each of the initiative's district partnership teams will receive grants totaling $8.2 million over the five-year period, contingent on successful renewal each year. The work, which began this fall, will be led locally by each district in partnership with community organizations, leader preparation programs of two universities and the state education agency. The University of North Carolina at Greensboro and the state's Department of Public Instruction join App State on the WS/FCS district partnership team.
Faculty in App State's school administration program, housed in RCOE, will work closely with WS/FCS district leaders to provide coursework, resources and training that support the creation of an equity-centered leadership pipeline.
"We believe our partnership will positively impact the students in the district and will also add to the body of knowledge about effective leader preparation," said App State's Dr. Julie Hasson, assistant professor and school administration program director.
The eight school districts participating in the Equity-Centered Pipeline Initiative are located across the country, with WS/FCS being the only North Carolina district selected. The seven other districts:
Baltimore City Public Schools, Maryland.
Columbus City Schools, Ohio.
District of Columbia Public Schools.
Fresno Unified School District, California.
Jefferson County Public Schools, Kentucky.
Portland Public Schools, Oregon.
San Antonio Independent School District, Texas.
What do you think?
Share your feedback on this story.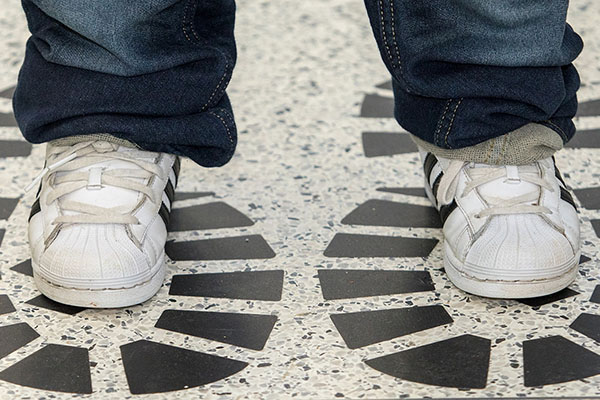 A continuing partnership for education excellence
About the Reich College of Education
Appalachian State University offers one of the largest undergraduate teacher preparation programs in North Carolina, graduating about 500 teachers a year. The Reich College of Education enrolls more than 2,000 students in its bachelor's, master's, education specialist and doctoral degree programs. With so many teacher education graduates working in the state, there is at least one RCOE graduate teaching in every county in North Carolina. Learn more at https://rcoe.appstate.edu.
About Appalachian State University
As the premier public undergraduate institution in the Southeast, Appalachian State University prepares students to lead purposeful lives as global citizens who understand and engage their responsibilities in creating a sustainable future for all. The Appalachian Experience promotes a spirit of inclusion that brings people together in inspiring ways to acquire and create knowledge, to grow holistically, to act with passion and determination, and to embrace diversity and difference. Located in the Blue Ridge Mountains, Appalachian is one of 17 campuses in the University of North Carolina System. Appalachian enrolls nearly 21,000 students, has a low student-to-faculty ratio and offers more than 150 undergraduate and graduate majors.