Posted March 23, 2022 at 3:30 p.m.
BOONE, N.C. — Dr. Reeves Shulstad, professor of musicology in Appalachian State University's Hayes School of Music, has received the 2022 University of North Carolina Board of Governors Excellence in Teaching Award.
Each year, one faculty member from each of the University of North Carolina System's 17 constituent institutions is selected and presented with a $12,500 cash award. Shulstad will receive her award during App State's Spring 2022 Commencement, at the May 6 ceremony to be held at 9 a.m.
"I am proud of excellent faculty such as Dr. Shulstad, who engage and mentor students in order to provide a transformative experience at App State," App State Chancellor Sheri Everts said.
She continued, "Dr. Shulstad seizes every opportunity to enhance her teaching practice for the benefit of our students. She is committed to student mentorship, undergraduate research and inclusive excellence — all pillars of an App State education — and she has earned the respect of her colleagues and her students. We are all so pleased the Board of Governors is recognizing her extraordinary contributions with its Excellence in Teaching Award."
Campus-based awards for 6 other faculty
The Board of Governors also selected six other App State faculty to receive campus-based awards for their innovative teaching methods in the classroom, making a difference in the way students learn.
App State Provost and Executive Vice Chancellor Heather Hulburt Norris said, "I am thrilled that these outstanding faculty members have been chosen for this well-deserved honor. Their innovative approaches to teaching, mentoring and learning have provided students with rich and engaging educational experiences that have inspired them while at App State and throughout their careers."
The faculty were chosen after being nominated by their peers or App State students, administrators or alumni.
Joseph Bathanti, professor in the Department of English and the inaugural McFarlane Family Distinguished Professor in Interdisciplinary Education, is the recipient of the Appalachian State University Excellence in Teaching Award with a $1,500 prize.
Winners of the Appalachian State University School/College Awards, with a prize of $1,000 each, are: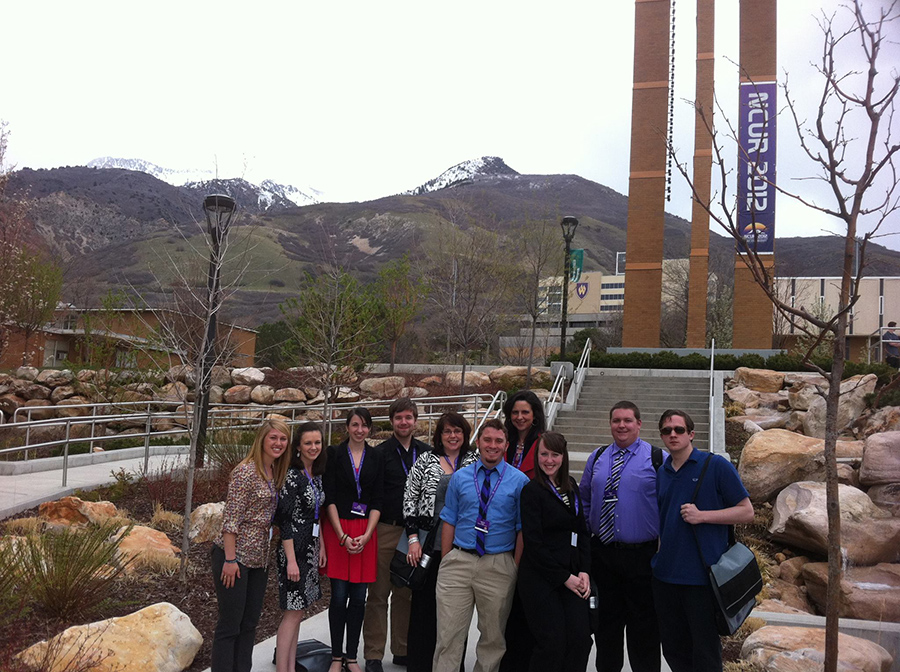 Dr. Reeves Shulstad — constantly fine-tuning her teaching methods
When Shulstad was a graduate student at Florida State University, one of her professors instilled in her that teaching involves a constant process of improvement. After 20 years of teaching, Shulstad said she continues to be energized by the challenge of refining her teaching methods.
As a professor of musicology, Shulstad's courses cover musical styles — Baroque, Classical and Romantic, for example — within the historical and cultural context that surrounds those styles. She often adapts course content to current events and cultural trends, challenging her students to look at subjects in new ways.
"The core of my teaching philosophy is facilitating student-motivated transformation," Shulstad said.
In the beginning of her courses, Shulstad communicates the end goals and objectives to her students. As courses progress, she frequently references the end goals, connecting assignments and assessments to them.
"I try to get to know the students in the beginning and understand their learning styles. We work toward the students having more independence in the class, asking questions and building confidence with the material — then participating in and even leading discussions," she said.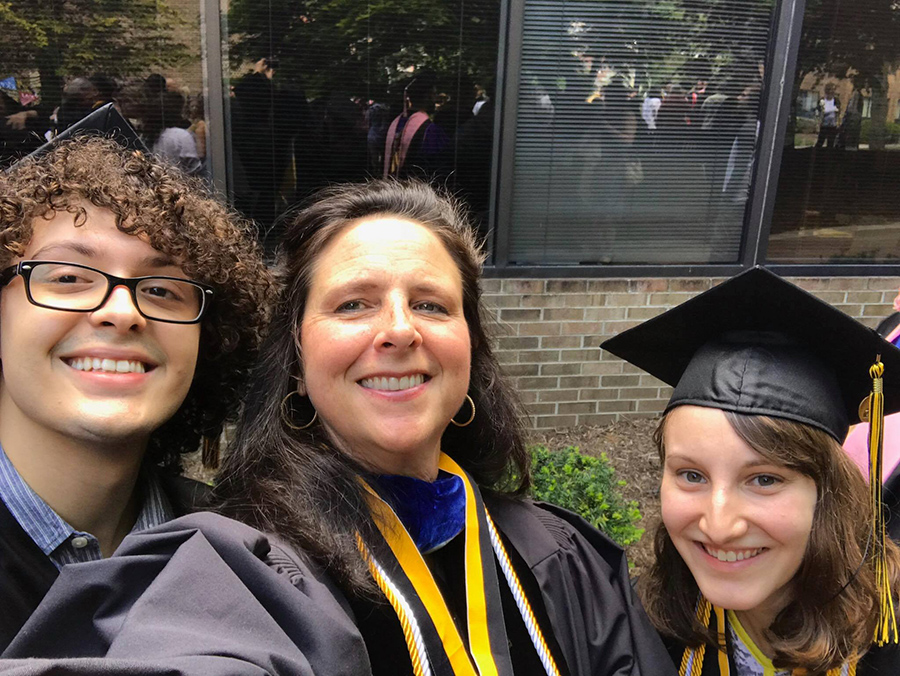 'All about the students'
App State alumnus Zachary Lloyd '18 described his experience in Shulstad's classroom: "Dr. Shulstad was able to create a positive learning environment rife with engaging classroom conversation in which students were responsible for holding the dialogue."
While the course curriculum was always covered, Lloyd said Shulstad was always willing to "follow any threads of curiosity that happened to arise" during class discussions.
"Whether it was clarifying a term or following a tangent related to the day's topic, Dr. Shulstad's teaching was all about the students — adapting to what they needed to understand the material," Lloyd said.
Lloyd — now a graduate instructor pursuing his Ph.D. at Florida State University — said Shulstad's student-centered assessments allowed students to demonstrate their knowledge and understanding of material, rather than testing "lower-level skills such as simple recall."
Alumnus Andrés Almirall-Nieves '18, who served as Shulstad's teaching assistant while at App State, said he observed Shulstad continually evaluate aspects of her own teaching — from curriculum, to classroom activities, to long-term projects and test design — to ensure she was employing the most effective strategies in her classroom, tailored to individual needs.
Almirall-Nieves, now an assistant performance librarian at the Boston Conservatory at Berklee, said Shulstad's "encouraging mentorship" cemented his passion for musicology and inspired him to pursue it as a career.
Mentoring students is an important part of Shulstad's practice. She said she considers working with undergraduate instructional and research assistants a "hallmark of the Hayes School of Music experience" and provides the opportunity to several interested students each semester.
Shulstad regularly takes students to American Musicological Society and College Music Society regional conferences — providing opportunities to network, present their work and attend sessions. "These kinds of experiences — along with research and teaching experiences — have set our students apart from their peers as they move on to the next steps in their careers," Shulstad said.
In addition to her role as professor, Shulstad serves as an inclusive excellence coordinator in App State's Center for Academic Excellence. "I infuse my teaching with aspects of the work I have done in diversity, equity and inclusion," said Shulstad, who has designed musicology courses to diversify music styles and topics to elevate identities that are marginalized.
"Dr. Shulstad treated every student with respect and dignity, leading to a classroom environment that felt safe and convivial," Almirall-Nieves said.
What do you think?
Share your feedback on this story.
About the Hayes School of Music
The Hayes School of Music prepares young musicians for professional lives as performers, composers, music educators, music therapists, conductors and music industry professionals, ensuring the next generation of musical leadership for the state, region and nation. Noted for quality instruction by national and internationally recognized faculty musicians, the school offers four undergraduate degree programs and three graduate-level programs. Learn more at https://music.appstate.edu.
About Appalachian State University
As the premier public undergraduate institution in the Southeast, Appalachian State University prepares students to lead purposeful lives. App State is one of 17 campuses in the University of North Carolina System, with a national reputation for innovative teaching and opening access to a high-quality, affordable education for all. The university enrolls more than 21,000 students, has a low student-to-faculty ratio and offers more than 150 undergraduate and 80 graduate majors at its Boone and Hickory campuses and through App State Online. Learn more at https://www.appstate.edu.