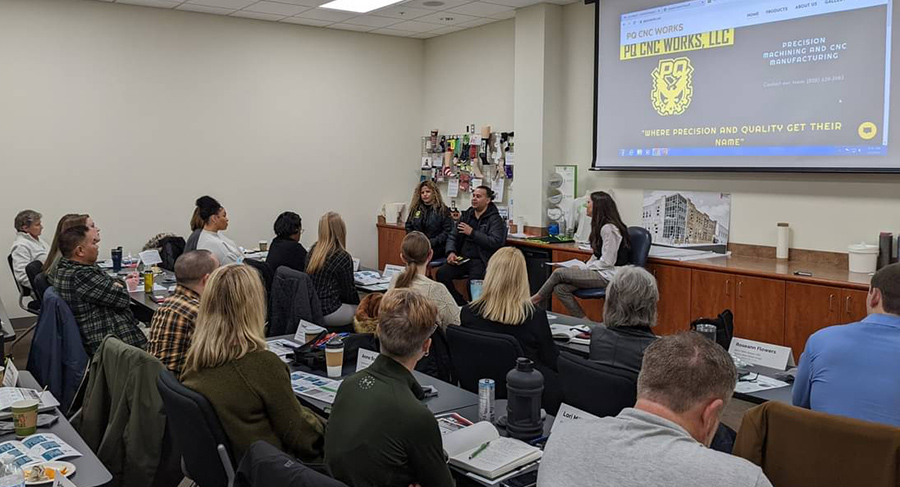 Posted April 11, 2023 at 4:40 p.m.
HICKORY, N.C. — Since 2018, App State's Small Business and Technology Development Centers (SBTDC) in Boone and Hickory have served nearly 1,000 clients, helping create or retain over 1,600 jobs and assisting with $65.6 million in capital formation. Over the five-year period, SBTDC clients experienced $33 million in sales growth.
SBTDC — an advisory resource for growing and developing businesses hosted by campuses of the University of North Carolina System — has operated at App State since 1989. The organization operates in partnership with the U.S. Small Business Administration, making it a valuable asset in the economic development infrastructure of North Carolina.
App State's SBTDC Hickory office serves Alexander, Burke, Caldwell, Catawba, Cleveland, Gaston and Lincoln counties, while the Boone office serves Alleghany, Ashe, Avery, Mitchell, Watauga, Wilkes and Yancey counties.
"App State's Small Business and Technology Development Centers in Boone and Hickory have contributed significant, measurable benefits to the North Carolina economy," said Hank Foreman, App State's vice chancellor of external affairs and strategic initiatives and chief of staff. "We look forward to continuing to serve the state's business owners and entrepreneurs in reaching their goals."
SBTDC staff help businesses address a broad spectrum of issues, including planning, financial management, human resources, marketing and operations. The experienced, knowledgeable and professional staff — many of whom have business ownership and executive leadership experience — combine real-life expertise with industry knowledge, education and advanced training to match services with client needs and provide industry-specific advice and counseling.
"SBTDC meets each small business client where they are on their journey," said Brooklyn Dellinger, director of SBTDC's Hickory region center. "Whether the business is just getting started, growing and expanding, or considering exit strategies, the SBTDC team provides counseling with a vast amount of resources and network connections to make lasting, positive impacts. We're truly proud to serve the phenomenal small business owners in the Hickory region and contribute within the entrepreneurial ecosystem here."
Their program offers training and education to assist in the process of starting a new business through a variety of resources available on the SBTDC website. These resources include:
In addition, SBTDC leverages university resources statewide through its inter-institutional program with the University of North Carolina System. This means that SBTDC has access to faculty, staff, graduate student teams and interns throughout all regions of the state. These university-level resources, combined with partners such as the North Carolina Department of Commerce, North Carolina Biotechnology Center, North Carolina Rural Center, U.S. Export-Import Bank and North Carolina's Regional Economic Development Partnerships, provide valuable resources for SBTDC clients.
During the COVID-19 pandemic, SBTDC launched a Business Resiliency program, which focused solely on COVID-related issues and funding. The program's Business Resiliency Counselors helped create and retain 115 jobs and helped clients earn an additional $3 million in funding, mainly through the federal Paycheck Protection Program and Economic Industry Disaster Loans.
Below, read more about two Hickory area small businesses that have taken advantage of the services and resources offered by App State's SBTDC Hickory office to pursue their business goals.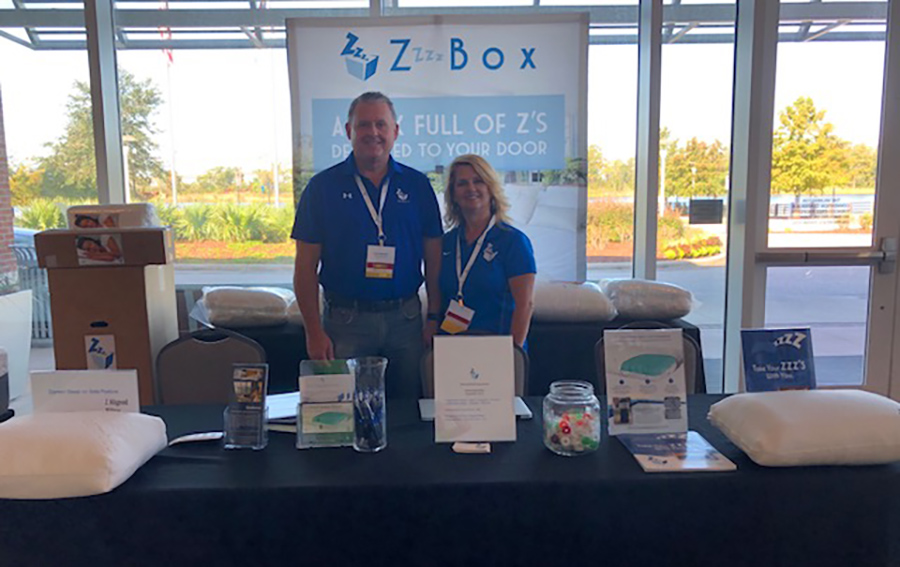 Zzzz Box Mattress
App State alumnus Lynn Houston '86 founded Hickory-based Zzzz Box Mattress in November 2016, under the umbrella of his Zeida Co. LLC. The company offers specialty mattresses and pillows under a private label through its website, and the three-man company ships its products throughout the continental United States.
With the company's growth, Houston, who serves as president of Zzzz Box Mattress, began looking to buy a business to vertically integrate manufacturing for the company in 2019. He was introduced to SBTDC by the vice president of Zzzz Box Mattress' bank — also an App State graduate. For the next two years, Houston actively worked with SBTDC to acquire a manufacturing company.
"SBTDC is a great resource," said Houston. "The expertise and connections that SBTDC offers are great benefits; plus, SBTDC is part of the App State family — myself, my wife, my two sons and my two daughter-in-laws are all App State graduates."
Even though the acquisition of the manufacturing company did not go through, the connections and process of building a business model were a great learning experience that has made Houston a better business owner.
"I often tell people that I feel like I earned an MBA through the experience with SBTDC," Houston said. "I keep in contact with the consultants whom I was introduced to by SBTDC. I also keep in contact with Brooklyn Dellinger, as I continue to look at future scenarios for my company."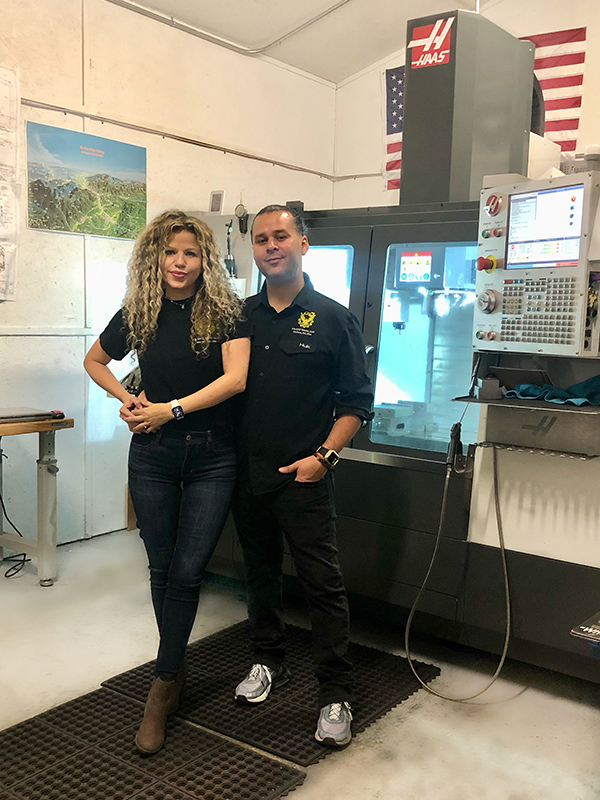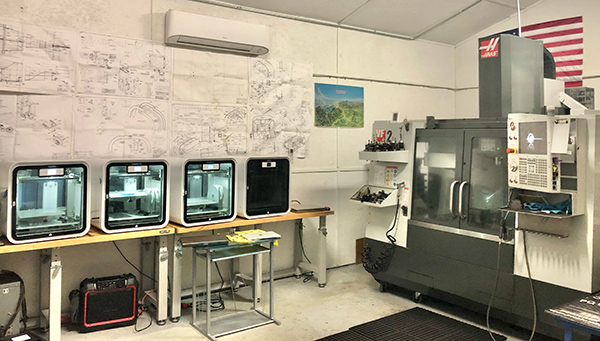 PQ CNC WORKS
In 2019, Jorge and Sara Mora founded PQ CNC WORKS to offer a full suite of precision machining products. In just over three years, the three-person small business in Maiden has grown to offer computerized numerical control (CNC) machining, computer-aided design/computer-aided manufacturing capabilities and range analysis of parts and their application on all industries — from complex machines parts to production parts.
The Moras, who serve as PQ CNC WORKS' lead engineer and designer, respectively, were drawn to SBTDC because of the opportunities it offers to small businesses — even those already in operation — by providing tools to reach the next level. Through SBTDC's counseling services, the Moras gained valuable knowledge in finances, management, funds acquisition and financial management.
"As a small company — and as people — we have found SBTDC to be an invaluable contribution," said Sara. "We are aware that if we had to draw up a budget to pay for this type of consultancy privately, we would not be able to do so. SBTDC has not only helped us in the organization of our business, but also personally — to grow, to communicate better and to learn financial terms."
Through face-to-face and virtual meetings with SBTDC, the Moras have maintained constant communication with SBTDC Business Counselor Anna Jackson for reviews of PQ CNC WORKS' financials, advice on upcoming projects and production projections. SBTDC recently helped with the company's expansion, as PQ CNC WORKS has grown threefold over the past two years.
"In the SBTDC, we have found a professional team — family — we can turn to, to gain quality information and support," Jorge said. "We are immigrants who are still learning the (English) language; however, that has not limited SBTDC in any way to offer us help."
What do you think?
Share your feedback on this story.
About Appalachian State University
As the premier public undergraduate institution in the Southeast, Appalachian State University prepares students to lead purposeful lives. App State is one of 17 campuses in the University of North Carolina System, with a national reputation for innovative teaching and opening access to a high-quality, affordable education for all. The university enrolls more than 21,000 students, has a low student-to-faculty ratio and offers more than 150 undergraduate and 80 graduate majors at its Boone and Hickory campuses and through App State Online. Learn more at https://www.appstate.edu.