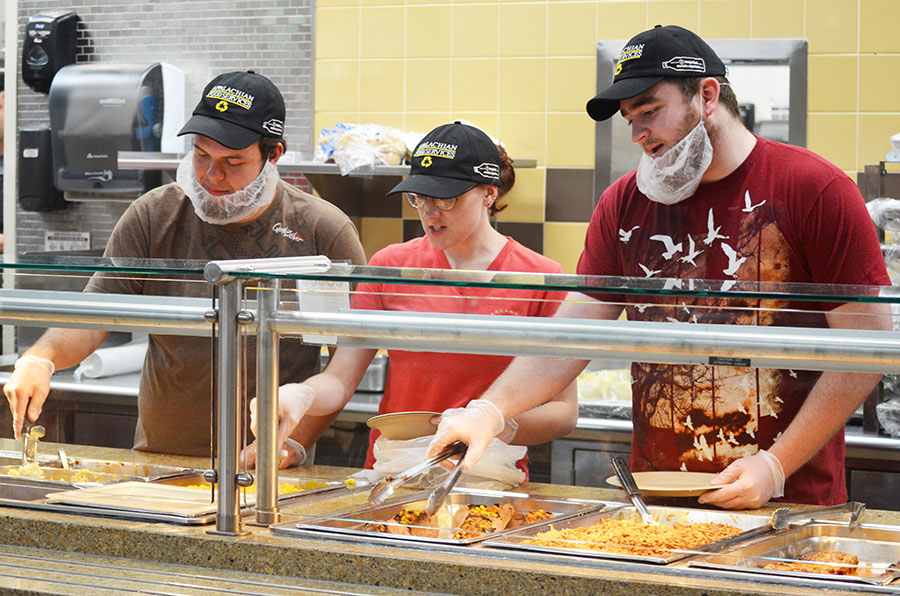 Career readiness skills that part-time work can teach:
Posted July 31, 2018 at 10:12 a.m.
BOONE, N.C. – Holding a part-time job is a time-honored way for students to pay for college. Increasingly, part-time jobs also provide a way for students to develop vital career skills that employers are looking for, said Les Miller, student employment coordinator in Appalachian State University's Career Development Center.
"We have seen students come into positions with very little work experience. As they learn their job duties and have a better understanding of the expectations, we have seen students grow and develop both in their skills and competencies within their area," Miller said.
Students are already demonstrating the professional skills they learn through areas of leadership on campus, and also are better able to articulate their work experience and their new skill set when interviewing for jobs upon graduation, he explained.
Appalachian offers two types of student employment:
Federal Work-Study (FWS) — FWS is funded by a federal grant given to Appalachian to create jobs for students based on financial need. About 500 students participate in the program. The majority of FWS students work on campus, but the FWS program requires that some positions be funded off campus to fulfill Appalachian's mission to serve the community, Miller said.
Student temporary employment program — This program is funded by the state of North Carolina. Money for these jobs comes through departments on campus, Miller said, which then create the jobs as needed. About 3,222 students work in the program.
To ensure students can develop skills that make them valuable to employers, Miller's office has started an initiative through the National Association of Colleges and Employers (NACE), a task force of college career service and human resource employees. The initiative encourages employers of students to incorporate into job descriptions eight competencies associated with career readiness, which NACE defines as the attainment of skills that broadly prepare college graduates to transition to the workplace.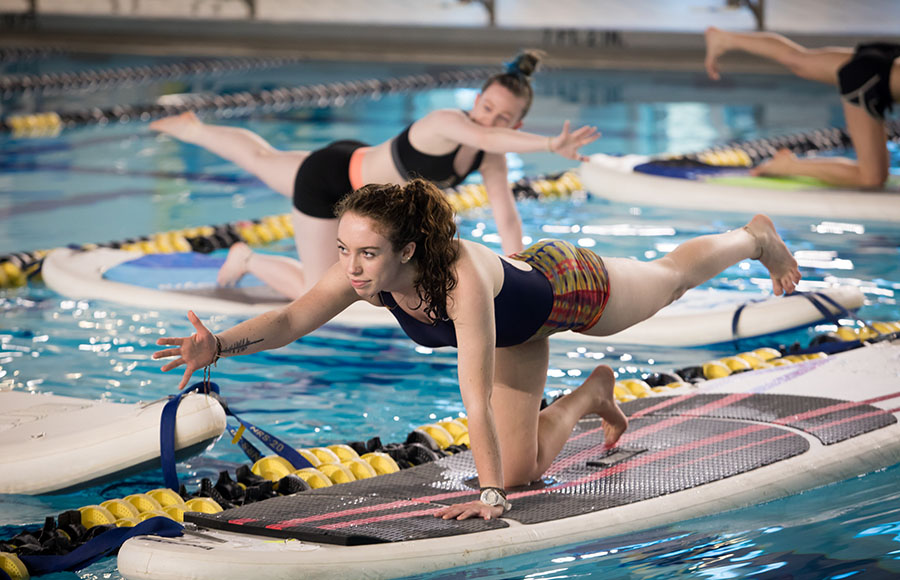 The competencies identified by the task force are critical thinking/problem-solving, oral/written communications, teamwork/collaboration, leadership, professionalism/work ethic, career management, digital technology and global/intercultural fluency.
Because these skills have been built into their job descriptions, Miller hopes students will graduate better able to talk with potential employers about the relevance of their part-time work experience.
Where can student employees work?
The largest on-campus employers are Food Services and University Recreation. Other campus units, including Belk Library and Information Commons, the Division of Student Affairs, which oversees housing and student programs, the Child Development Center and the Appalachian State University Police Department also hire many students, Miller said.
International students often work as language tutors, and student-athletes can be hired to help with athletic camps.
Miller's office is making an effort to centralize the hiring process with Handshake, a one-stop platform where students can create accounts and filter jobs according to types of employment and areas of interest.
The experience of creating resumes and networking to look for a job can serve students well after they graduate, Miller said. For that reason, many choose to reach out to particular departments that might have jobs that interest them.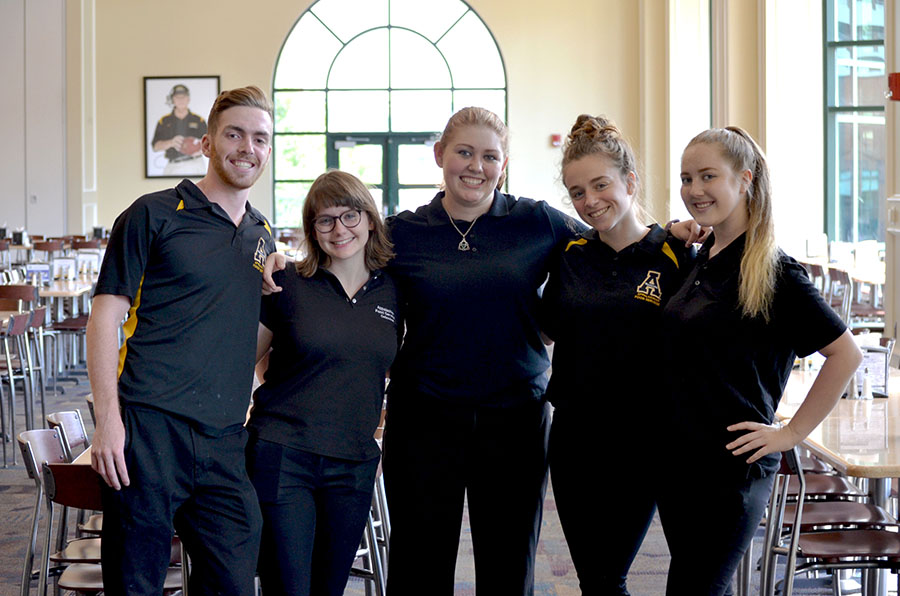 Career readiness skills that part-time work can teach:
What can they earn?
Student jobs pay between $7.25 an hour and go up to $50 an hour for student musicians who perform at campus events such as commencement, Miller said.
Food Services recently started a tiered program, where students can gain experience and raise their pay up to $10 an hour as they move through three different levels of responsibility, Miller said.
Kato Thompson '13, student employment assistant in the Career Development Center, said she often uses her own experience as an undergraduate employee to attest to the value of student employment to interested students.
Thompson worked in several jobs in student housing while she was majoring in sustainable development. After graduation, the university kept calling to offer her temporary jobs in housing. She accepted a few of the jobs and enjoyed them, she said.
Last March, when Appalachian offered her a full-time position, she accepted.
"Student affairs wasn't on my mind as a career," she said, "but now I see myself at the university working here for the rest of my career."
About the Division of Student Affairs
The Division of Student Affairs at Appalachian State University is committed to the development of lifelong learners and leaders by engaging and challenging students within a culture of care and inclusion. The division consists of 16 units that offer activities and services to help students develop more fully by becoming global learners, fostering healthy relationships, appreciating diversity and different perspectives, understanding community responsibility, enhancing self-awareness, developing autonomy and living ethically. These units include the Career Development Center, Campus Activities, Office of Community-Engaged Leadership, Wellness and Prevention Services, Counseling and Psychological Services, Student Health Service, Parent and Family Services, University Housing, Student Conduct, University Recreation, Intercultural Student Affairs, Student Legal Clinic and Off-Campus Student Services, Electronic Student Services, Child Development Center, and Staff Development and Strategic Initiatives. Learn more at https://studentaffairs.appstate.edu.
About Appalachian State University
As the premier public undergraduate institution in the Southeast, Appalachian State University prepares students to lead purposeful lives as global citizens who understand and engage their responsibilities in creating a sustainable future for all. The Appalachian Experience promotes a spirit of inclusion that brings people together in inspiring ways to acquire and create knowledge, to grow holistically, to act with passion and determination, and to embrace diversity and difference. Located in the Blue Ridge Mountains, Appalachian is one of 17 campuses in the University of North Carolina System. Appalachian enrolls nearly 21,000 students, has a low student-to-faculty ratio and offers more than 150 undergraduate and graduate majors.
What do you think?
Share your feedback on this story.