Posted April 2, 2019 at 3:59 p.m.
BOONE, N.C. — In the spirit of April Fools' Day 2019, multiple organizations — including Google, Shutterstock, HelloFresh, T-Mobile, The Times of London and more — released online news articles to spoof readers.
While most of these stories were easily identifiable as entertaining pranks, a barrage of news media communications containing misinformation (false or inaccurate information) — commonly referred to as "fake news" — asks readers to distinguish fact from fiction on a daily basis. And that's no joke.
Dr. Andrew Davis, visiting assistant professor in Appalachian State University's Department of Communication, said he isn't fond of the term fake news.
"I think it's a really bad term because, number one, in just using the word 'news,' it allows the discreditation of actual journalism as being fake news," said the media and technology studies scholar, who teaches a four- to five-week case study seminar on the subject at Appalachian.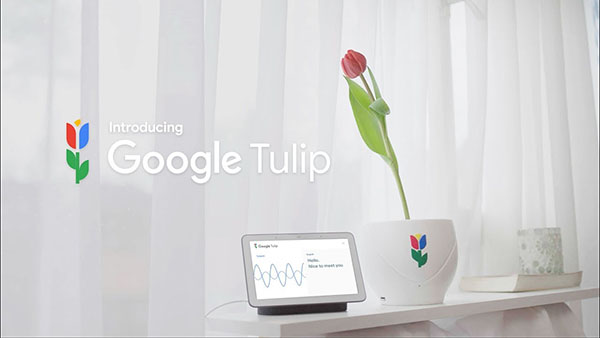 A sampling of online 2019 April Fools' Day pranks
He cited a September 2016 poll by global analytics and advice firm Gallup that showed Americans' trust and confidence in the mass media "to report the news fully, accurately and fairly" has dropped to its lowest level in Gallup's polling history, with only 32 percent of those surveyed saying they have a "great deal or fair amount of trust in the media."
Additionally, according to a October 2018 report commissioned by the Knight Foundation and published by the nonprofit research institute Project Information Literacy (PIL), 36 percent of the nearly 6,000 students surveyed across 11 U.S. colleges and universities said the "threat of 'fake news' had made them distrust the credibility of any news," and 45 percent said they "lacked confidence with discerning real news from 'fake news.'"
Sixty-eight percent of students in the PIL study reported the sheer amount of news available to them was "overwhelming."
Davis said he helps his students navigate the world of fake news by helping them build a toolkit — resources they can use to "become critical scholars engaged in fact-checking."
Tips for distinguishing real from fake
Davis provided four features to investigate when authenticating news media:
Authorship — Davis encourages students to research the author of a given news story. "If no one is willing to put their name on it, that's a pretty good reason not to take it seriously," he said. "But if there's a name to it, if someone owned up to authorship, do a little research about that person. See what else they've published."
Sponsorship — Learn about groups that sponsor or fund particular research studies. Davis provided an example of recent studies that indicate people who have one to two glasses of alcohol a day are healthier than those who don't drink at all. "Turns out, those studies are sponsored by alcohol companies," Davis said. "These studies don't necessarily produce false results, but you have to be aware of who is paying for this research, and what their agenda is."
Recency — Check for the most recent update on the information presented, Davis advised. Some sources may report facts that are outdated and no longer relevant.
References — Davis said it's always a good idea, when reading news media communications and research studies, to ask, "What references are they using? What are their citations? What sources are they drawing from? Do they have a decent, robust bibliography? Good research cites its sources."
Additionally, Davis suggests examining a study's research methods, as well as the language that is used, and to ask one's self, "Does this seem like an opinion, or does this seem like this is based on actual research that's been conducted?"
When it comes to detecting real news from its fake doppelganger, it's not necessarily a student's fault that they are sometimes fooled, according to Davis.
To ingrain media literacy within his students, Davis said he teaches students how to use research databases offered through Appalachian's Belk Library and Information Commons.
At any point in their research process, Appalachian students, faculty and staff have access to one-on-one, in-depth research assistance with a university librarian through the library's Research Advisory Program (RAP).
And although critical thinking skills are an important tool, Davis said, students must learn how to deploy those skills in pragmatic ways. "Critical thinking is not just about thought processes, but about engagement with the world," he added.
Fake news isn't new
Davis said another drawback of the term "fake news" is that it "presents the phenomenon of fake news as something new" — it's not.
In his case study seminar, Davis presents students with academic, popular and journalistic sources about current fake news and pairs this content with documentary screenings and readings that provide a historical context for such misinformation.
"Fake news didn't just appear out of nowhere," Davis said. "This phenomenon is the direct result of the convergence of psychoanalysis and psychoanalytic research; the development of marketing, public relations and focus groups, and the gathering of data about individuals through those kinds of practices; the technological format — social media has created a unique context within which these forces can converge; and, in regard to some aspects, the legacies of Cold War-era Soviet disinformation strategy."
Algorithms for social media and also for web searches are designed to predict, based upon a person's past behavior, what they're more likely to want to see, Davis shared. The result is what he says scholars in his field refer to as the filter bubble — "where the filtering processes of these algorithms then only direct content that they feel like you'll already agree with or want to see."
"A lot of the content that gets shared, or gets directed toward each of us is, in a sense, highly personalized," he said, "but also tailored in such a way to get us to engage with it in a very shallow and quick manner — to grab our attention just long enough for the ad revenue to be generated before we move on to the next shallow engagement."
Everyone plays the fool from time to time when discerning false information from facts, but by following Davis' tips — researching authors and sponsoring organizations, fact-checking sources and investigating references — one can locate the truth among those sources with slanted stories.
What do you think?
Share your feedback on this story.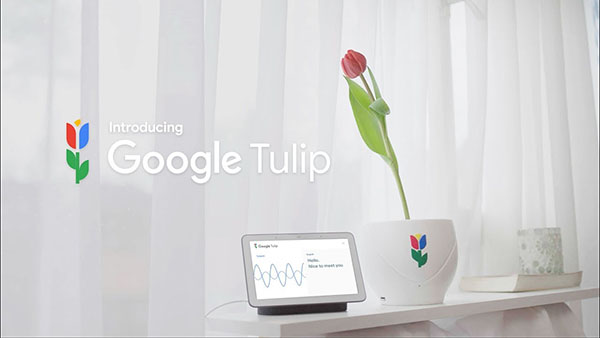 A sampling of online 2019 April Fools' Day pranks
Appalachian's university libraries are vibrant, collaborative learning environments where campus community members come together to create knowledge
July 25, 2018
About the Department of Communication
One of seven departments housed in the College of Fine and Applied Arts, the Department of Communication at Appalachian State University focuses on preparing students to succeed in the varied fields within the communication industry. The department offers five majors – advertising, communication studies, electronic media/broadcasting, journalism and public relations – and a minor in communication studies. Graduates work in a wide range of positions in media, corporate, agency, government and nonprofit organizations. Learn more at https://communication.appstate.edu.
About the College of Fine and Applied Arts
Appalachian State University's College of Fine and Applied Arts is a dynamic and innovative group of seven academic departments, bringing together a variety of perspectives, experiences and real-world education to provide unique opportunities for student success. The college has more than 3,000 undergraduate and graduate majors. Its departments are Applied Design, Art, Communication, Military Science and Leadership, Sustainable Development, Sustainable Technology and the Built Environment, and Theatre and Dance. Learn more at https://faa.appstate.edu.
About Appalachian State University
As the premier public undergraduate institution in the state of North Carolina, Appalachian State University prepares students to lead purposeful lives as global citizens who understand and engage their responsibilities in creating a sustainable future for all. The Appalachian Experience promotes a spirit of inclusion that brings people together in inspiring ways to acquire and create knowledge, to grow holistically, to act with passion and determination, and to embrace diversity and difference. Located in the Blue Ridge Mountains, Appalachian is one of 17 campuses in the University of North Carolina System. Appalachian enrolls more than 19,000 students, has a low student-to-faculty ratio and offers more than 150 undergraduate and graduate majors.