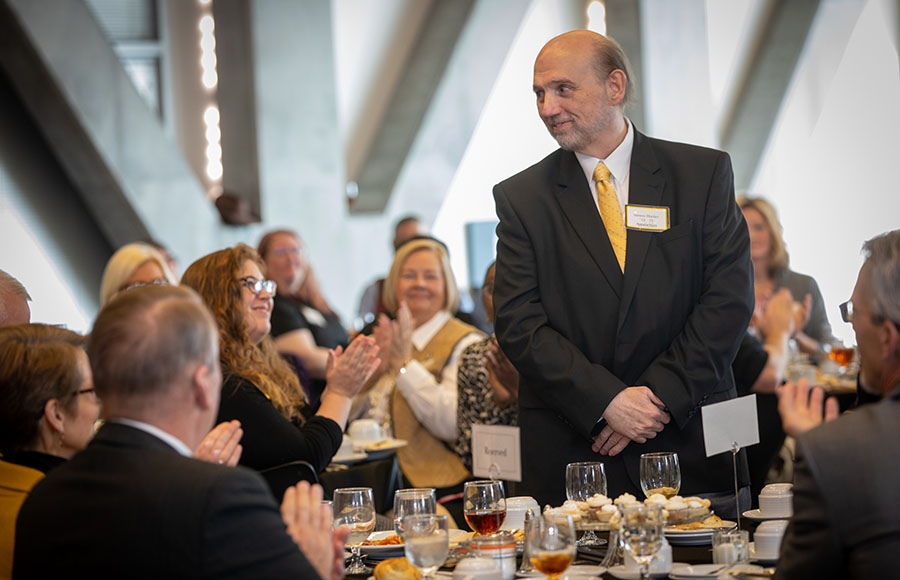 Posted Nov. 21, 2019 at 4:36 p.m.
BOONE, N.C. — Appalachian State University honored more than 120 staff members who have served the university for 20 years or more at the inaugural Chancellor's Service Awards Luncheon, held Tuesday on Appalachian's campus. The event featured remarks by Appalachian Chancellor Sheri Everts, Director of Human Resources Mark Bachmeier and Staff Senate Chair Mallory Sadler.
At the luncheon, Everts recognized staff members who, in 2018 or 2019, achieved milestone service anniversaries of 20, 25, 30, 35, 40 or 45 years, and for those celebrating three decades or more of service, Everts shared notes of praise from their colleagues and supervisors.
Addressing the honorees in the audience, Everts said, "Today, we get to celebrate all of you — the exceptional staff members who make Appalachian the special place that it is."
She continued, "Your dedication to Appalachian's students, faculty, other staff and alumni spans decades, generations and departments, and your influence is felt throughout the university and far beyond. Your time and effort have contributed to the betterment of our university and the success of our students. My heartfelt thanks to each and every one of you."
As a token of the university's appreciation, staff members with 20 years of service received a rosewood box that will be engraved with the university logo, and staff members with 25 years of service received a wool blanket embroidered with the university logo. Staff members with 30 years or more of service received a black and gold Mountaineers rocking chair featuring the university seal.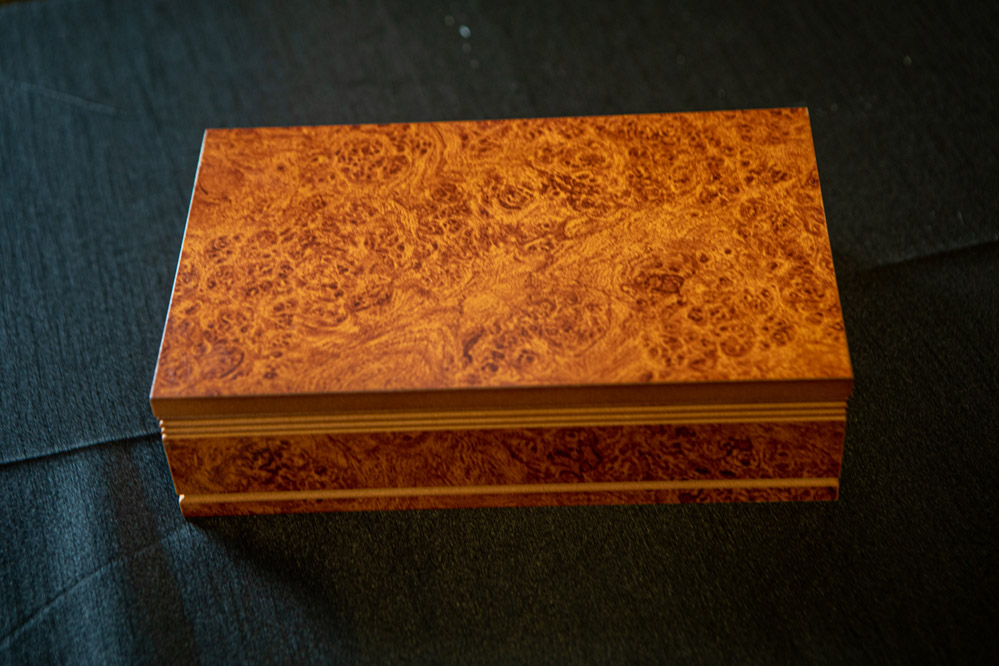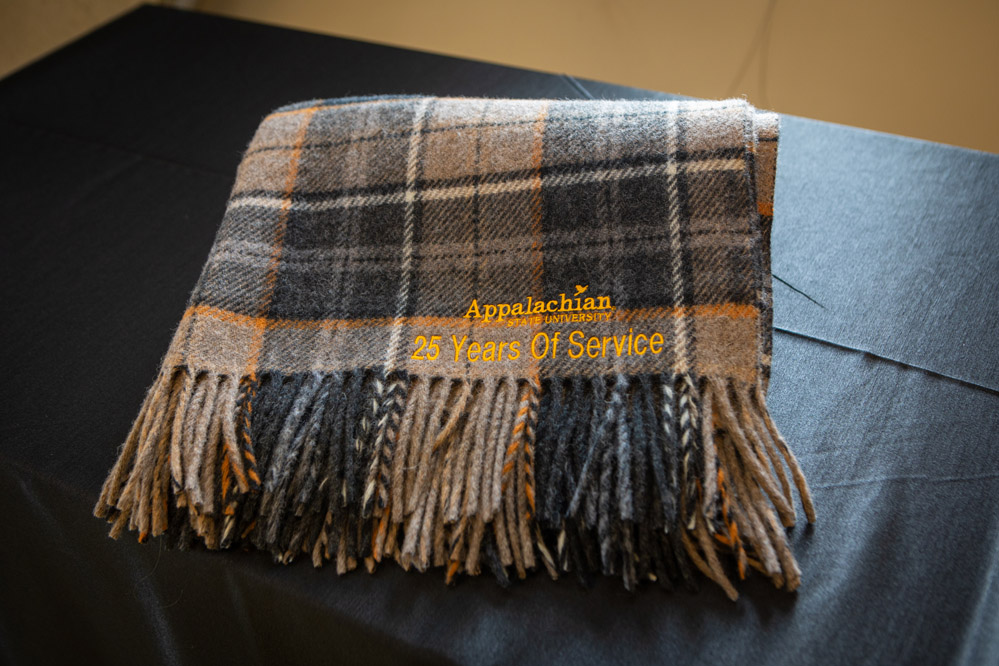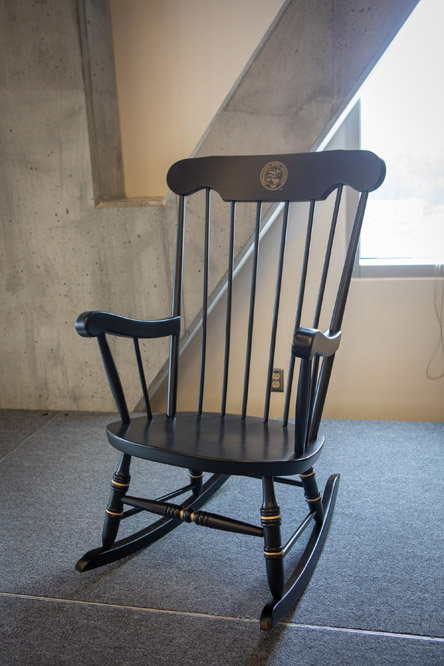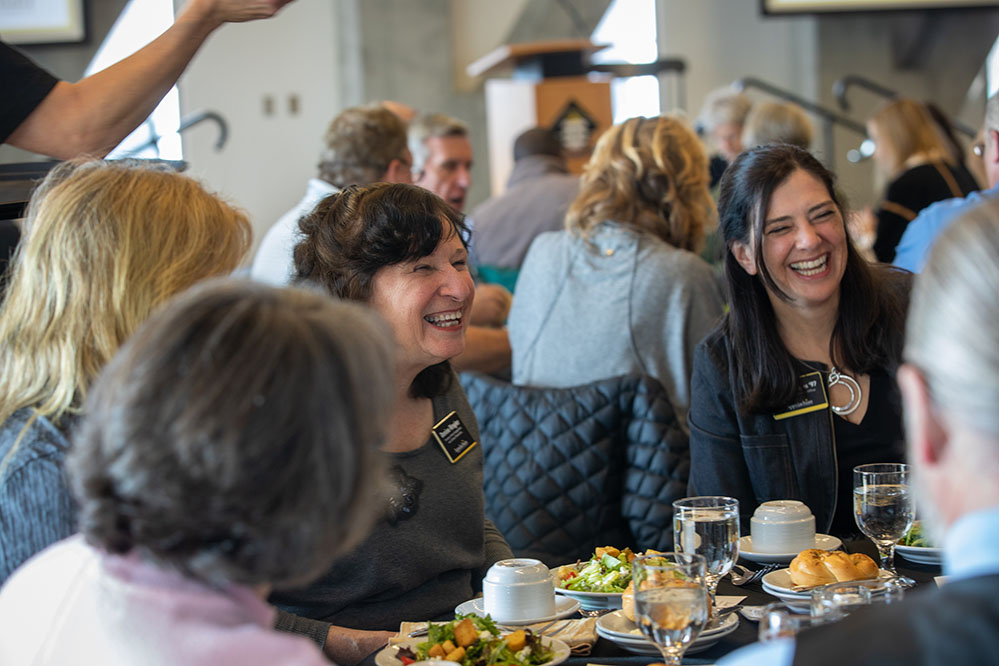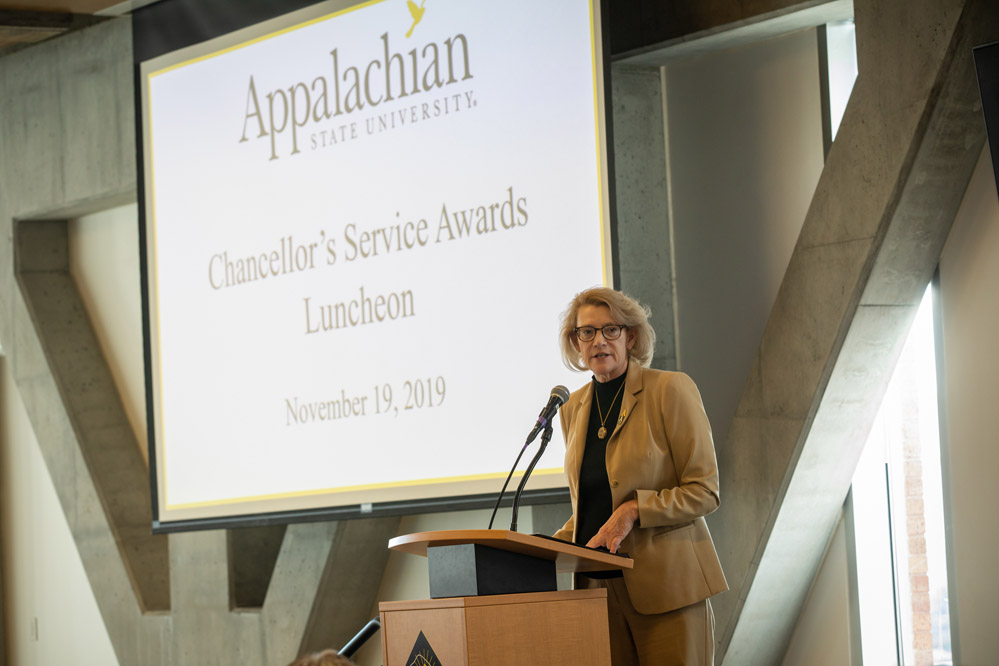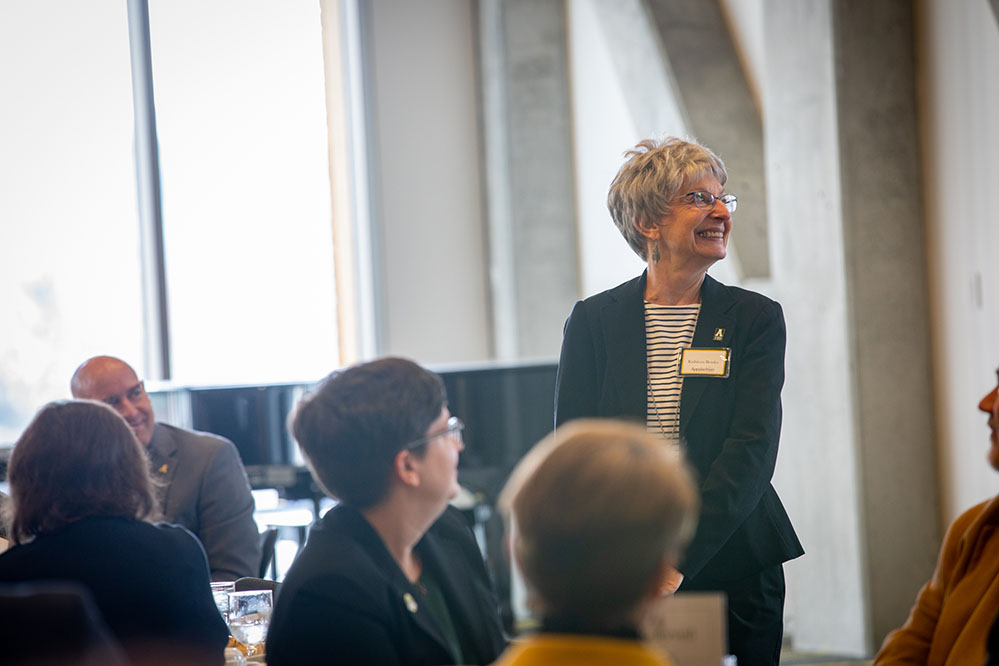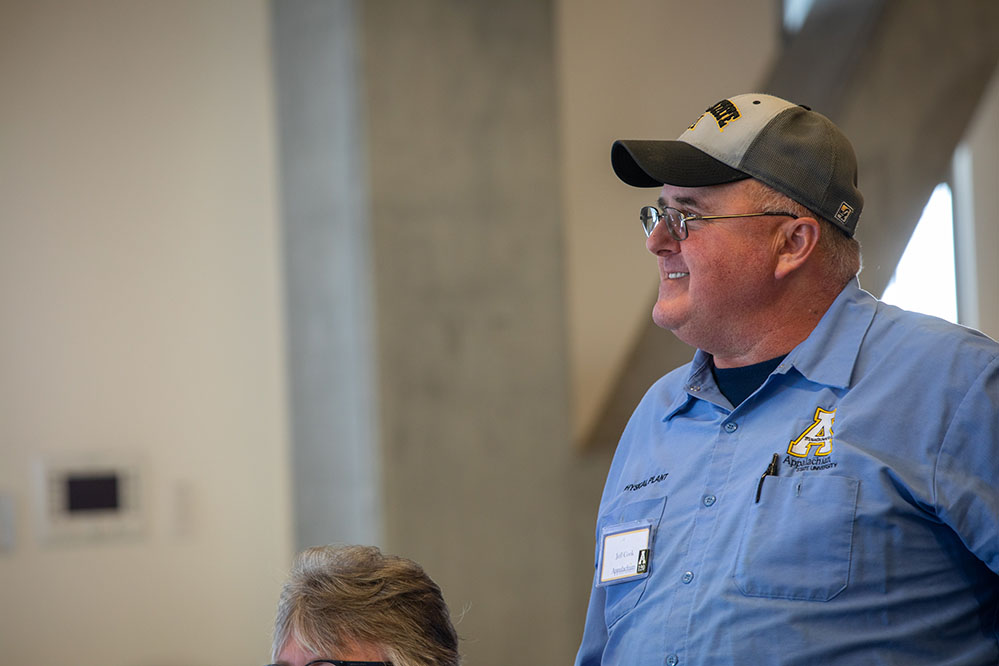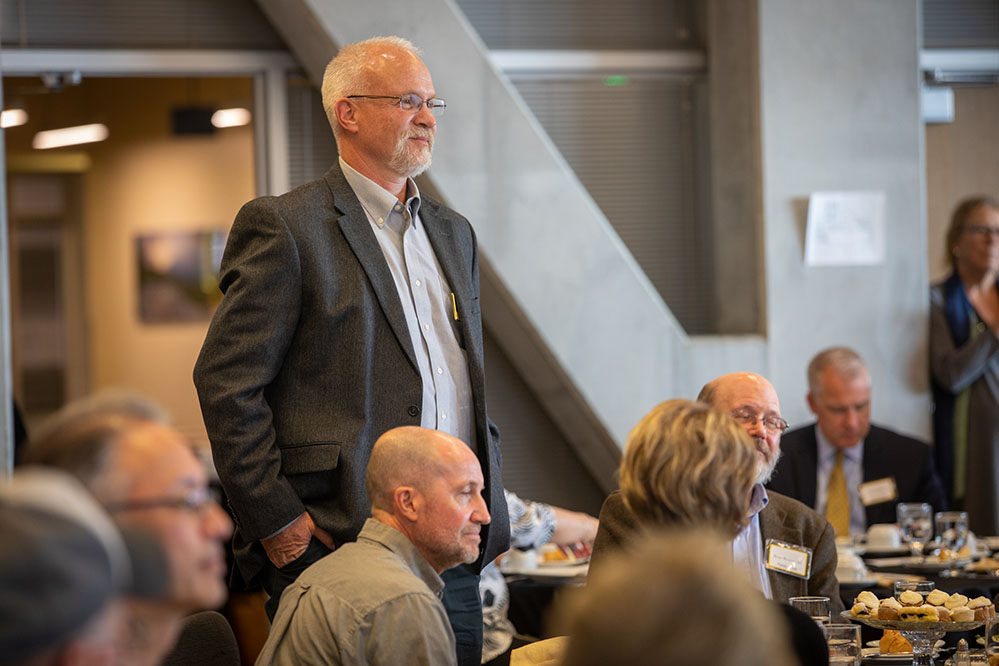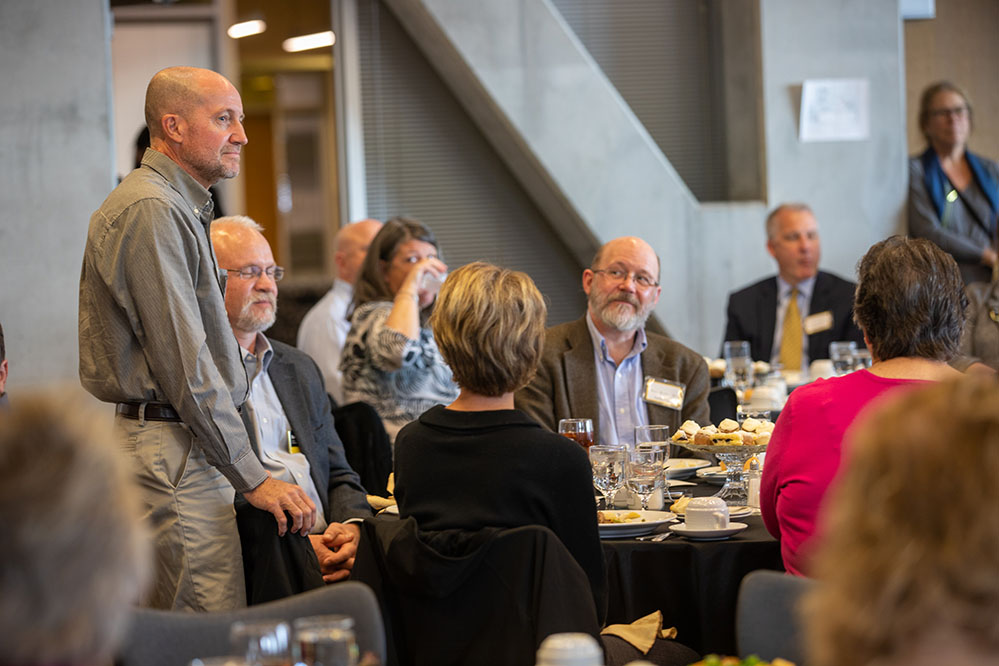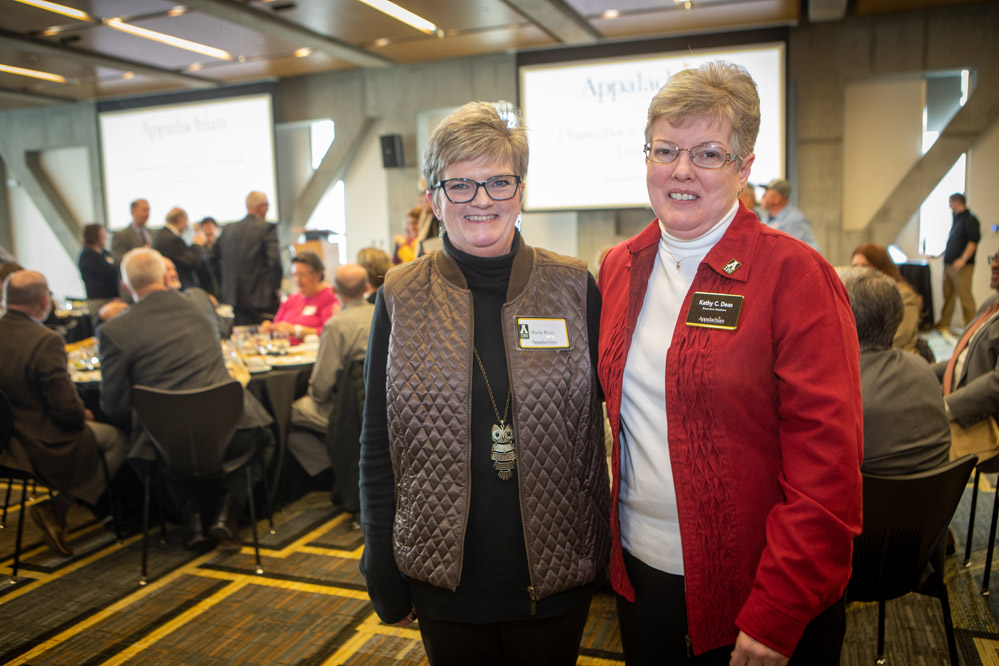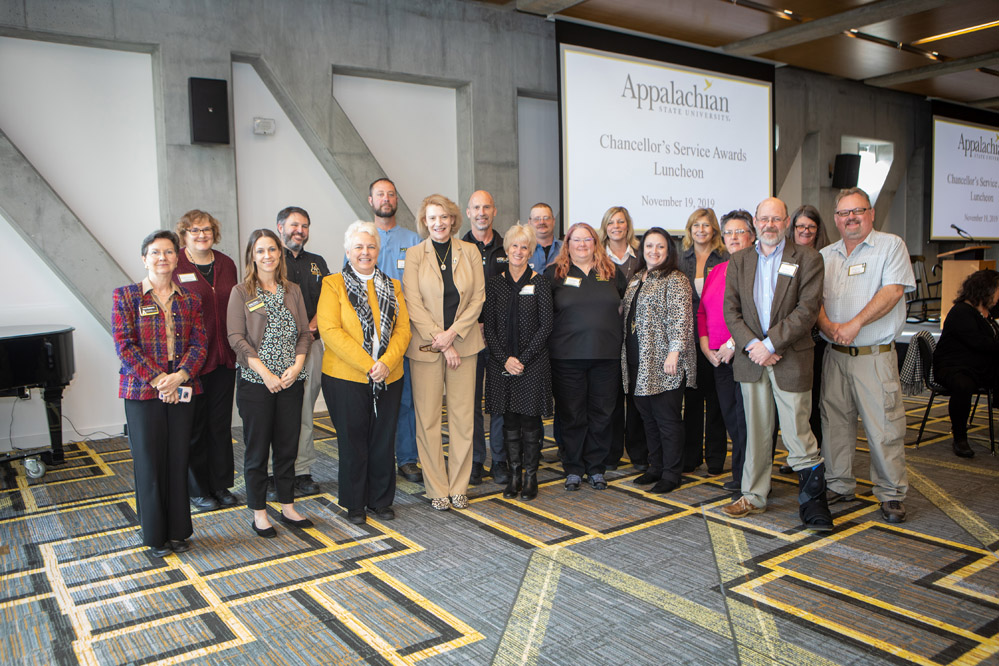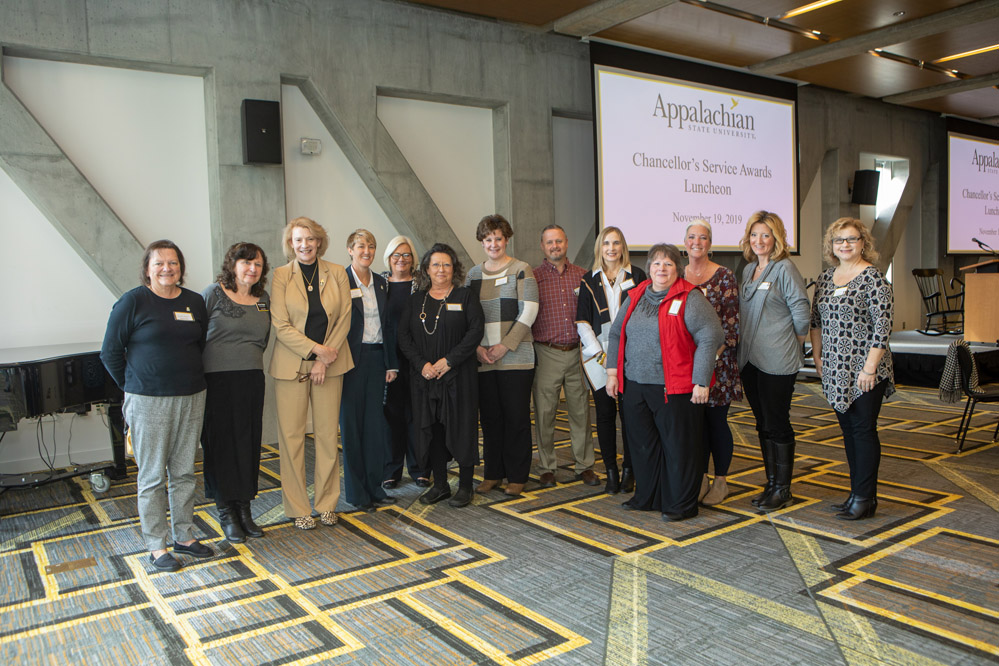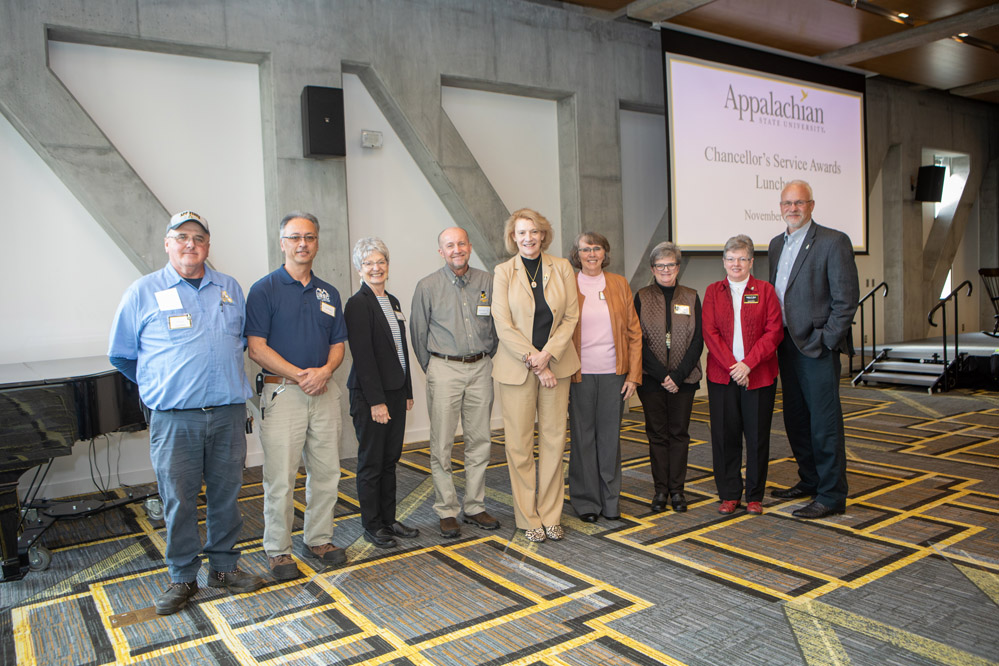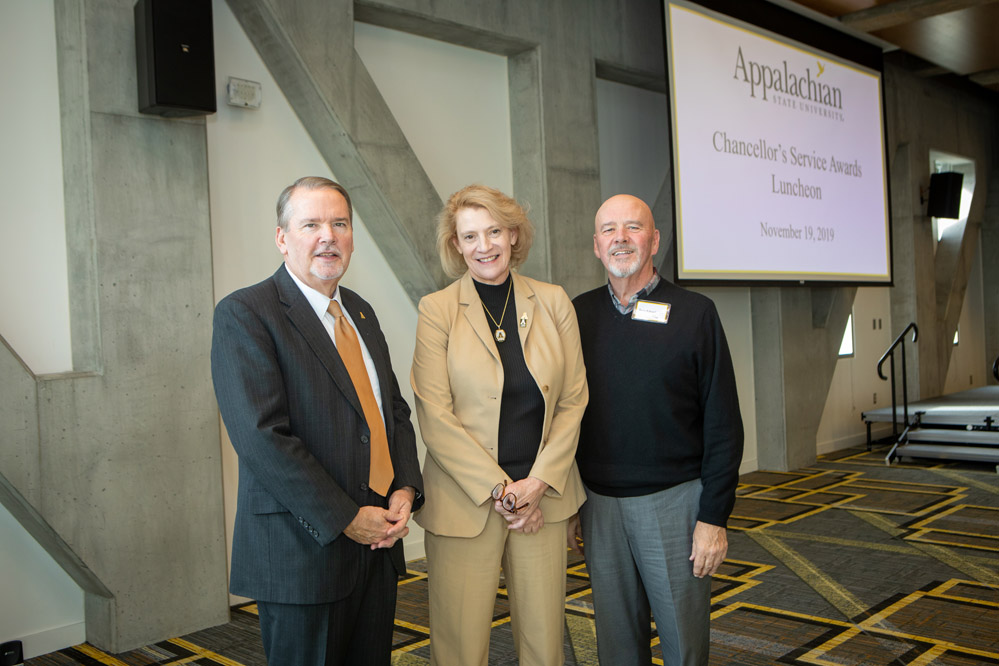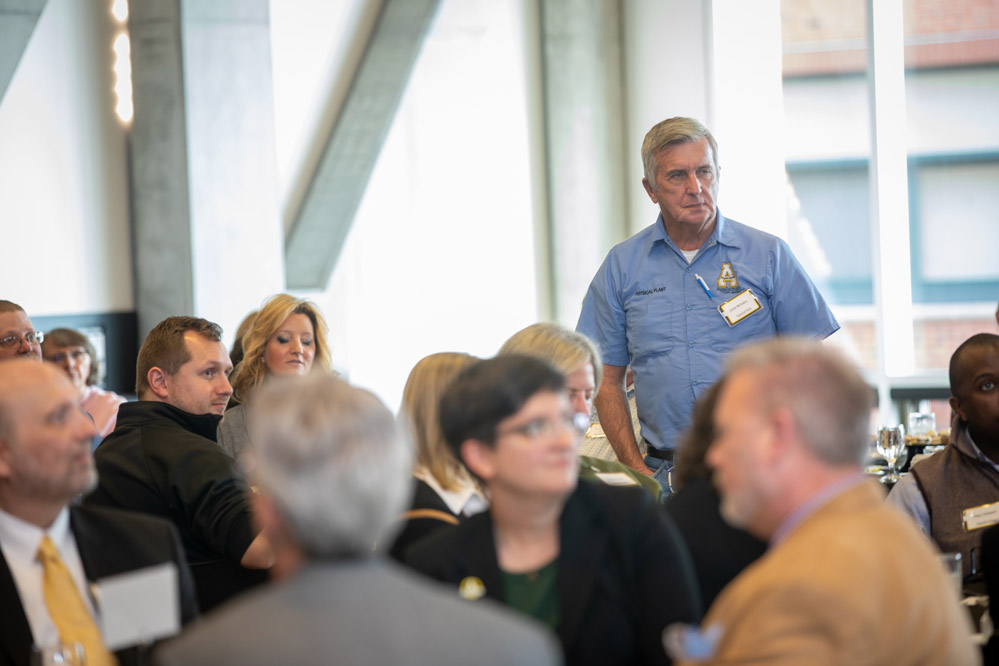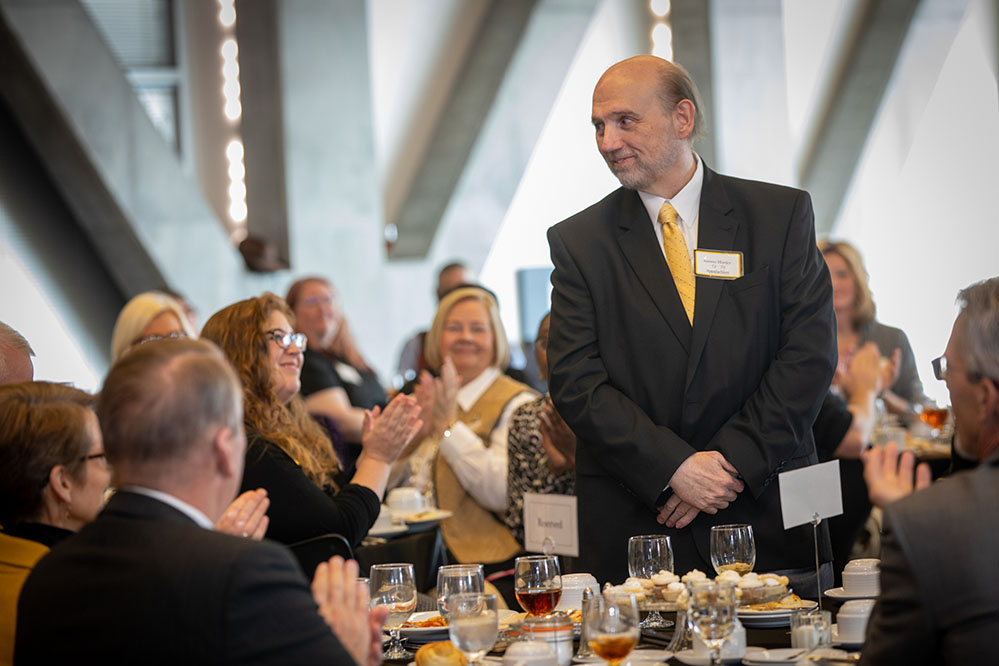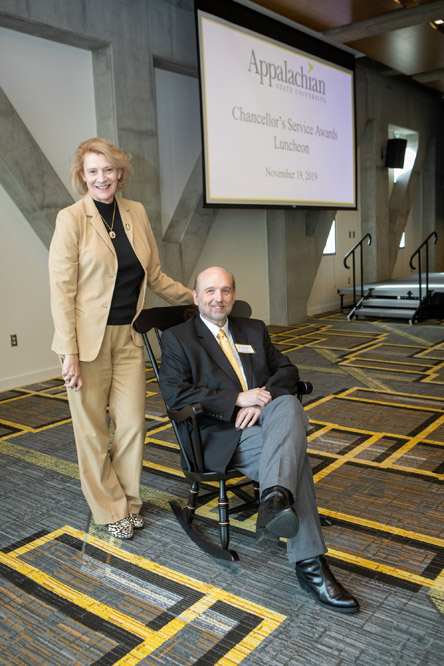 The staff gifts were locally sourced. The rocking chairs came from Boone Industries in Boone, the rosewood boxes came from the University Bookstore on campus and the wool blankets were embroidered at Omega Tees and Screen Printing in Boone.
Director of Human Resources Mark Bachmeier, who welcomed attendees, thanked Everts for creating and hosting the luncheon, and for personally recognizing staff members who have attained service milestones.
Bachmeier noted that, throughout the remainder of 2019, the university will recognize a total of 516 staff members who have achieved milestone service anniversaries. The staff members' collective service to the university totals more than 6,585 years.
In her remarks, Everts thanked the members of Appalachian's Staff Senate and staff in the Office of Human Resources for their support of Appalachian staff members. She also recognized Margaret McCoy, executive director of donor engagement and university events, for her curation of the luncheon.
Sadler concluded the event, saying, "You (staff members) come from vastly different departments, proving that Appalachian as a whole is an amazing place to work. Your commitment to this institution makes all the difference. We would not be the exceptional institution of higher learning that we are without you. Thank you for your service."
What do you think?
Share your feedback on this story.
About Appalachian State University
As the premier public undergraduate institution in the Southeast, Appalachian State University prepares students to lead purposeful lives as global citizens who understand and engage their responsibilities in creating a sustainable future for all. The Appalachian Experience promotes a spirit of inclusion that brings people together in inspiring ways to acquire and create knowledge, to grow holistically, to act with passion and determination, and to embrace diversity and difference. Located in the Blue Ridge Mountains, Appalachian is one of 17 campuses in the University of North Carolina System. Appalachian enrolls nearly 21,000 students, has a low student-to-faculty ratio and offers more than 150 undergraduate and graduate majors.