Posted March 18, 2020 at 5:13 p.m.
BOONE, N.C. — Staying physically active is an important component to being healthy. While following CDC recommendations to prevent transmission of the COVID-19 virus, there are still options available to be active.
Being active has many physical and mental health benefits. You can be active if you are not sick or show signs or symptoms of COVID-19, which include cough, fever and/or shortness of breath.
Outdoor things you can do to stay active
Not only does being active have health-related benefits, just being outside can improve mood. Here are suggested activities:
Go for a walk in your neighborhood or on a greenway, but avoid any crowded areas or spaces.
Hike a local trail.
Go out for a bike ride.
Play active games with your family.
Start to work on your spring garden and other yard maintenance.
Researchers in Appalachian State University's HOPE Lab partnered with Park Rx America to develop a database of parks and recreational areas within Watauga and surrounding counties. Search this site for some great places to be active.
Using the site, you can find a park with amenities that suit your interest and preferred location, as well as access a PDF containing the park's general information, amenities and available trails.
While national, state and local parks are working to ensure the safety of its visitors, trails and restrooms remain open at this time. Check the park website for any updates regarding its status.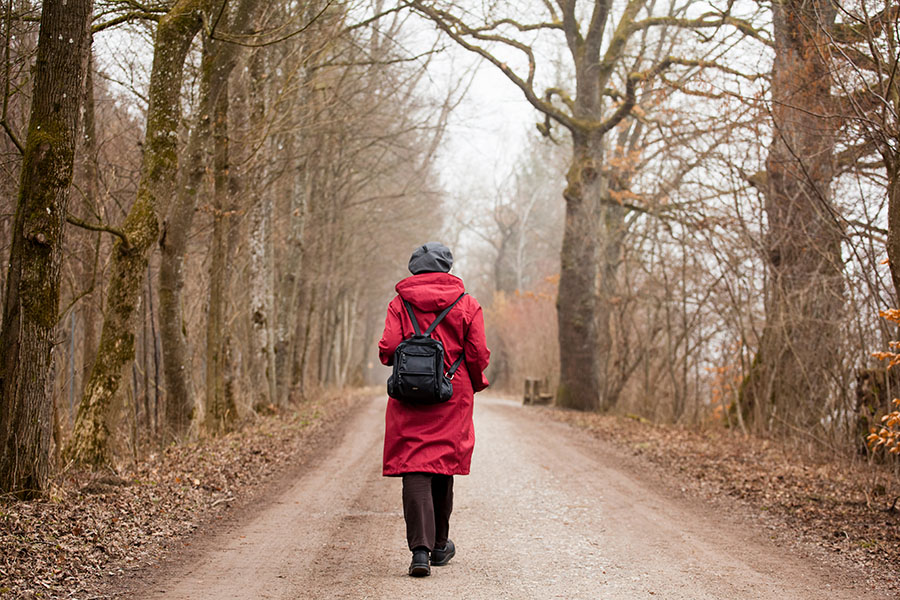 Indoor things you can do to stay active
Here are some suggestions for how to stay active — even when you must stay inside:
Dance to your favorite song.
Check out some exercise videos. There are some great videos online that can guide you through a group fitness exercise such as yoga.
Dust off any home exercise equipment and use it.
Find ways to do some simple muscle strengthening activities like pushups, squats or lunges.
Use your technology, including smartphones and/or fitness trackers, to track your daily steps. Set goals for each day. Use the step counts as little challenges, among either friends or family members.
Break up long periods of being sedentary by moving 10–15 minutes each hour, even if it is just a walk around the house, up and down the stairs, or to the end of the driveway.
The physical activity guidelines for Americans recommend being active for 150–300 minutes (2 1/2–5 hours) per week. Total minutes can be broken into smaller chunks — five, 10 or 15 minutes at a time. For other resources regarding staying active during this time, see the American College of Sports Medicine's Staying Physically Active During the COVID-19 Pandemic webpage.
What do you think?
Share your feedback on this story.
American College of Sports Medicine
March 16, 2020
About the Beaver College of Health Sciences
Appalachian State University's Beaver College of Health Sciences (BCHS), opened in 2010, is transforming the health and quality of life for the communities it serves through interprofessional collaboration and innovation in teaching, scholarship, service and clinical outreach. BCHS offers nine undergraduate degree programs and seven graduate degree programs, which are organized into six departments: Nursing, Nutrition and Health Care Management, Public Health and Exercise Science, Recreation Management and Physical Education, Rehabilitation Sciences, and Social Work. The college's academic programs are located in the Holmes Convocation Center on App State's main campus and the Leon Levine Hall of Health Sciences, a state-of-the-art, 203,000-square-foot facility that is the cornerstone of the Wellness District. In addition, the college supports the Blue Cross NC Institute for Health and Human Services and has collaborative partnerships with the Wake Forest School of Medicine's Physician Assistant Program, the Appalachian Regional Health System and numerous other health agencies. Learn more at https://healthsciences.appstate.edu.
About student research at Appalachian
Appalachian State University encourages faculty-mentored student research, which provides students with the opportunity to work side by side with faculty on meaningful research or creative endeavors. These projects often result in presentations, performances or exhibitions at regional, national and international conferences and events. Students who engage in research are able to apply knowledge from the classroom into real-world experiences and learn how to problem-solve, effectively communicate and analyze complex issues. Appalachian's Office of Student Research (OSR) was established in 2005 to expand the opportunities necessary for undergraduate and graduate students to engage in research and creative activities at Appalachian. Learn more at https://osr.appstate.edu.
About Appalachian State University
As the premier public undergraduate institution in the Southeast, Appalachian State University prepares students to lead purposeful lives as global citizens who understand and engage their responsibilities in creating a sustainable future for all. The Appalachian Experience promotes a spirit of inclusion that brings people together in inspiring ways to acquire and create knowledge, to grow holistically, to act with passion and determination, and to embrace diversity and difference. Located in the Blue Ridge Mountains, Appalachian is one of 17 campuses in the University of North Carolina System. Appalachian enrolls nearly 21,000 students, has a low student-to-faculty ratio and offers more than 150 undergraduate and graduate majors.