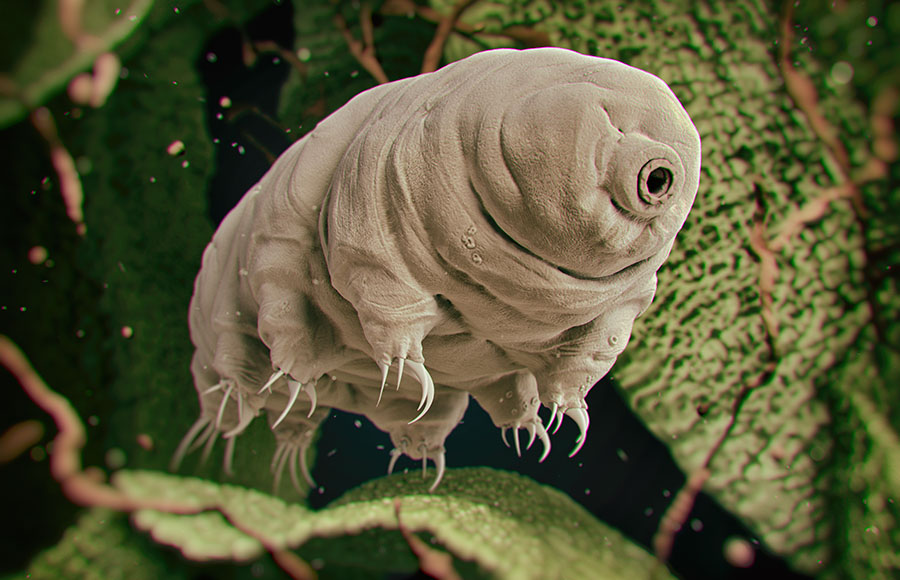 The research paper co-authors
Posted Nov. 24, 2020 at 1:58 p.m.
BOONE, N.C. — Co-authored research by three members of the Appalachian State University Community could yield a more cost-effective storage and delivery method for life-saving drugs and vaccines — including a future COVID-19 vaccine.
The App State co-authors are Dr. Brooke Christian '05, assistant professor in the A.R. Smith Department of Chemistry and Fermentation Sciences (CFS); alumnus Harrison Esterly '19, a research technician in the lab of Dr. Gary Pielak at the University of North Carolina at Chapel Hill; and student veteran Dane Shovlin, a senior chemistry major from Greensboro who is currently working in Christian's lab.
Vaccines, including several COVID-19 vaccine candidates, are made of proteins that are inherently unstable and require refrigeration during transport and storage, Christian explained. In addition to lowering costs, eliminating the need for refrigeration would allow those in need to access drugs and vaccines sooner, including people in areas with little to no electricity infrastructure, she added.
The team's research found that a protein specific to tardigrades — microscopic, eight-legged animals commonly known as "water bears" — is safe for injection in mice and may therefore be suitable to stabilize vaccines. The protein, called CAHS D (a cytosolic abundant heat soluble protein), has been shown to protect proteins during desiccation (removal of water), a strategy which could allow vaccines to be dried out and transported at room temperature.
Vaccines, proteins and 'water bears'
The team's open access research article, titled "Toxicity and Immunogenicity of a Tardigrade Cytosolic Abundant Heat Soluble Protein in Mice," was published Oct. 7 in the peer-reviewed journal Frontiers in Pharmacology.
The published research grew out of a grant-funded project that began in 2018, when Esterly, originally from Belews Creek, was an undergraduate student researcher in Christian's App State lab. Grant funding, provided by the UNC System Office, was awarded to Christian and Pielak, the Kenan Distinguished Professor of Chemistry, Biochemistry and Biophysics at UNC-Chapel Hill.
As one of two App State student researchers involved with the grant project, Esterly — who holds an American Chemical Society-certified Bachelor of Science in chemistry from App State — bred mice, injected them with the CAHS D protein, tracked their body weight over 28-day experiments and collected blood/blood serum samples from the mice under Christian's supervision.
The team's research showed CAHS D did not cause a toxic response in mice (no mice died or had observable adverse effects) and none of the mice experienced an inflammatory response to the protein.
Christian said the study's results indicate CAHS D may be a safe protein to stabilize vaccines. The team's next step is to make sure vaccines stabilized with the protein are effective following injection.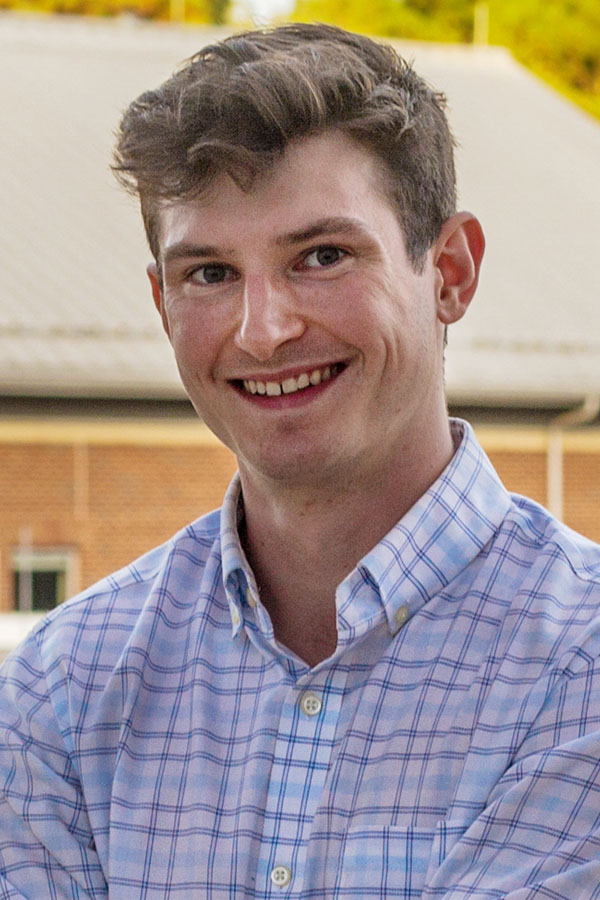 The research paper co-authors
What do you think?
Share your feedback on this story.
About the A.R. Smith Department of Chemistry and Fermentation Sciences
The A.R. Smith Department of Chemistry and Fermentation Sciences offers a Bachelor of Arts in chemistry, a Bachelor of Science in chemistry with eight different concentrations and an interdisciplinary Bachelor of Science degree in fermentation sciences. The department's programs prepare students to attend graduate and professional schools, as well as for employment in the pharmaceutical and fermentation industries and other business sectors. Learn more at https://dcfs.appstate.edu.
About the College of Arts and Sciences
The College of Arts and Sciences (CAS) at Appalachian State University is home to 17 academic departments, two centers and one residential college. These units span the humanities and the social, mathematical and natural sciences. CAS aims to develop a distinctive identity built upon our university's strengths, traditions and unique location. The college's values lie not only in service to the university and local community, but through inspiring, training, educating and sustaining the development of its students as global citizens. More than 6,400 student majors are enrolled in the college. As the college is also largely responsible for implementing App State's general education curriculum, it is heavily involved in the education of all students at the university, including those pursuing majors in other colleges. Learn more at https://cas.appstate.edu.
About Appalachian State University
As the premier public undergraduate institution in the Southeast, Appalachian State University prepares students to lead purposeful lives. App State is one of 17 campuses in the University of North Carolina System, with a national reputation for innovative teaching and opening access to a high-quality, affordable education for all. The university enrolls more than 21,000 students, has a low student-to-faculty ratio and offers more than 150 undergraduate and 80 graduate majors at its Boone and Hickory campuses and through App State Online. Learn more at https://www.appstate.edu.