Posted April 16, 2021 at 2:34 p.m.
BOONE, N.C. — Appalachian State University's Dr. Baker Perry in the Department of Geography and Planning is a superhero in the field of climate science — and for a 4-year-old in Brazil interested in Mount Everest and the professor's work there.
According to an email Perry received from the child's father, the young science enthusiast has become fascinated with Mount Everest and Perry's climate science research since seeing the professor in a National Geographic documentary on the 2019 National Geographic and Rolex Perpetual Planet Expedition to Mount Everest.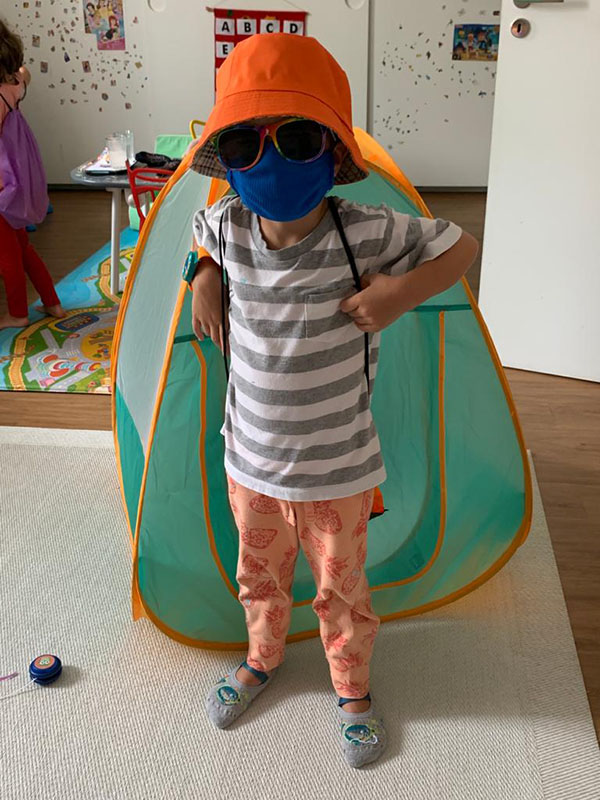 "Thanks for all the important work you do and for being a role model to my kids," wrote the father, who also shared his son calls Perry his "superhero" and even dresses up like Perry in make-believe high-altitude gear.
In response, Perry sent the family a recording of himself talking about his work and encouraging the youngster and his twin sister to keep up their interest in science.
Perry was part of the meteorology team that installed the world's highest weather station at 27,657 feet above sea level as part of the Mount Everest expedition.
He is recognized as one of the top experts in climate science — one of a handful of researchers who have placed weather stations at high elevations worldwide to study the changes in climate and their impacts on populations.
Data from the Mount Everest weather station are helping improve forecasting on the mountain, predict future glacier extent in the region and water resources, and understand the subtropical jet stream.
"In both of the Himalayas and in the Andes, climate change is not some abstract idea. It's direct. It's observable and it's something that people are very concerned about because it's had direct impacts on their livelihoods — through the water, through their livestock, through their crops and ability to irrigate," Perry said in a January 2020 "Find Your Sustain Ability" podcast produced by App State.
What do you think?
Share your feedback on this story.
About the Department of Geography and Planning
The Department of Geography and Planning promotes the understanding of the spatial dimensions of human behavior within the physical and cultural systems of the earth, and the role of planning in achieving improvement in those systems. The department offers degrees in geography and in community and regional planning. Learn more at https://geo.appstate.edu.
About the College of Arts and Sciences
The College of Arts and Sciences (CAS) at Appalachian State University is home to 17 academic departments, two centers and one residential college. These units span the humanities and the social, mathematical and natural sciences. CAS aims to develop a distinctive identity built upon our university's strengths, traditions and unique location. The college's values lie not only in service to the university and local community, but through inspiring, training, educating and sustaining the development of its students as global citizens. More than 6,400 student majors are enrolled in the college. As the college is also largely responsible for implementing App State's general education curriculum, it is heavily involved in the education of all students at the university, including those pursuing majors in other colleges. Learn more at https://cas.appstate.edu.
About Appalachian State University
As the premier public undergraduate institution in the Southeast, Appalachian State University prepares students to lead purposeful lives. App State is one of 17 campuses in the University of North Carolina System, with a national reputation for innovative teaching and opening access to a high-quality, affordable education for all. The university enrolls more than 21,000 students, has a low student-to-faculty ratio and offers more than 150 undergraduate and 80 graduate majors at its Boone and Hickory campuses and through App State Online. Learn more at https://www.appstate.edu.