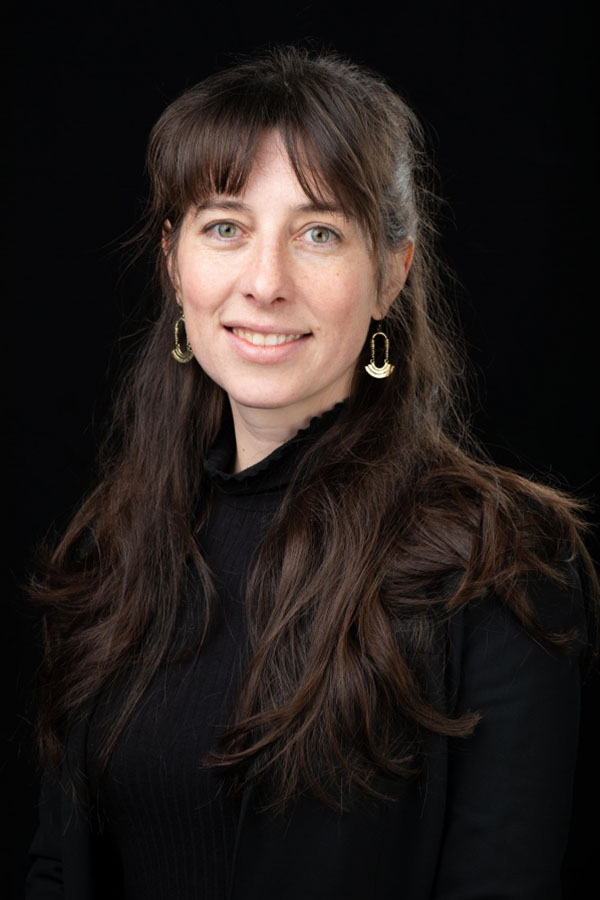 Faculty and students involved in CAREER project
Identifying place-based differences in suicide rates
Posted June 4, 2021 at 4:52 p.m.
BOONE, N.C. — Dr. Maggie Sugg, assistant professor in the Department of Geography and Planning at Appalachian State University, has earned a CAREER Award from the National Science Foundation (NSF). She is only the second App State faculty to be so honored.
Sugg will receive an expected $413,763 over five years (May 2021–April 2026) in federal grant funding to support research, as well as teaching, student mentorship and outreach for her CAREER project.
According to Sugg, her project will advance understanding of the relationship between geography and mental health illnesses — ranging in severity from depression to suicide. She will use geographic research methods, coupled with public health data, to identify North Carolina locations with populations with elevated rates of adverse mental health illnesses — while also examining how these locations differ across a rural-to-urban spectrum.
Sugg also hopes to gain a better understanding of social and environmental factors — as well as external stressors, such as COVID-19 — that influence the prevalence of these illnesses.
"Mental disorders and suicide are acute public health crises and there is a critical need to understand the myriad of mental health disorders and implement public health interventions at multiple levels," Sugg said.
The annual CAREER Awards, offered by NSF's Faculty Early Career Development (CAREER) program, support early career faculty who have the potential to serve as academic role models in research and education — and to lead advances in the mission of their department or organization.
CAREER research, teaching, mentoring and outreach
Over the course of her CAREER project, Sugg will serve as a mentor to both undergraduate and graduate students involved in the project's research, with priority given to underrepresented students with an interest in geography and public health, she said.
Sugg's research will examine how the following intersect to influence mental health illnesses:
Demographic factors, including age, race and/or veteran status.
An area's social environment — which can include such factors as community members' access to services, economic stability and level of education.
Climate data, such as temperature and humidity.
External and/or environmental stressors, such as the COVID-19 pandemic or natural disasters.
Sugg will share insights gained through her research with App State students and faculty, along with K–12 teachers in North Carolina, through the following:
On-campus speaking events featuring top scholars in the fields of mental health, climate science and geographic information science (GIScience).
An on-campus workshop for fifth grade teachers in North Carolina that will cover how geospatial science — the use of information technology to understand Earth's people, places and processes — can be applied to the study of public health and climate change.
New content units and lab exercises on geographic information system (GIS) techniques and spatial analysis. Sugg will also collaborate to develop content units on GIScience that the state's K–12 teachers can use in their classrooms.
Climate and Society — a course develop by Sugg designed to train students in research methods involving GIS-based analysis of climate and public health data. According to Sugg, this course will be one of the four mandatory course requirements for App State's climate change graduate certificate.
Additionally, information derived from Sugg's research will be distributed broadly to the public through nonprofit Helping Give Away Psychological Science (HGAPS).
Sugg and her geography and planning students will collaborate with students in the university's HGAPS chapter and their adviser, Dr. Kurt Michael, App State's Stanley R. Aeschleman Distinguished Professor of Psychology, to develop materials that translate Sugg's research results.
"This work is critical to ensuring that the information derived from this project is put into practice, rapidly, accurately and effectively," Sugg said.
The first App State faculty member to receive a CAREER Award was Dr. Baker Perry, Sugg's colleague in the Department of Geography and Planning. He received the award in 2014 for his project exploring Andean precipitation patterns, which provide critical climate data for the region and beyond.
Sugg's current research focuses on the patterns of environmental health illnesses that take place within certain geographic areas and over specific time periods — and how these patterns relate to environmental, socioeconomic and climatic factors. She holds a B.S. in biology (2008), and M.A. in geography (2011) and a Ph.D. in geography (2015), all from the University of North Carolina at Chapel Hill.
The grant will be administered by App State's Research Institute for Environment, Energy, and Economics.
Learn more about Sugg and her teaching and research.
What do you think?
Share your feedback on this story.
Faculty and students involved in CAREER project
Identifying place-based differences in suicide rates
College of Arts and Sciences
Dec. 2, 2020
About the Department of Geography and Planning
The Department of Geography and Planning promotes the understanding of the spatial dimensions of human behavior within the physical and cultural systems of the earth, and the role of planning in achieving improvement in those systems. The department offers degrees in geography and in community and regional planning. Learn more at https://geo.appstate.edu.
About the College of Arts and Sciences
The College of Arts and Sciences (CAS) at Appalachian State University is home to 17 academic departments, two centers and one residential college. These units span the humanities and the social, mathematical and natural sciences. CAS aims to develop a distinctive identity built upon our university's strengths, traditions and unique location. The college's values lie not only in service to the university and local community, but through inspiring, training, educating and sustaining the development of its students as global citizens. More than 6,400 student majors are enrolled in the college. As the college is also largely responsible for implementing App State's general education curriculum, it is heavily involved in the education of all students at the university, including those pursuing majors in other colleges. Learn more at https://cas.appstate.edu.
About Appalachian State University
As the premier public undergraduate institution in the Southeast, Appalachian State University prepares students to lead purposeful lives. App State is one of 17 campuses in the University of North Carolina System, with a national reputation for innovative teaching and opening access to a high-quality, affordable education for all. The university enrolls more than 21,000 students, has a low student-to-faculty ratio and offers more than 150 undergraduate and 80 graduate majors at its Boone and Hickory campuses and through App State Online. Learn more at https://www.appstate.edu.