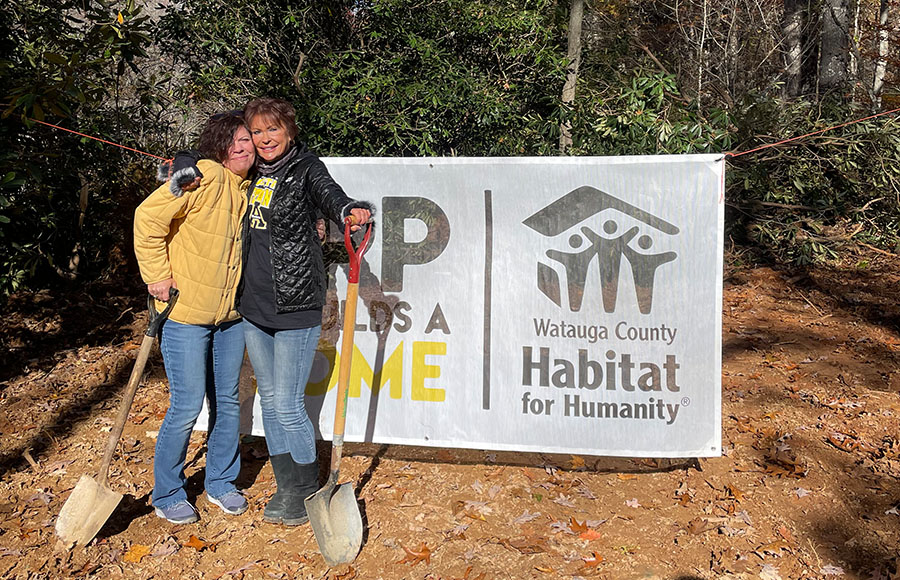 Posted Nov. 17, 2021 at 10:12 a.m.
BOONE, N.C. — The sun shone on a Nov. 6 groundbreaking ceremony hosted by App Builds a Home (ABAH) and Watauga County Habitat for Humanity — marking the beginning of the third build since Appalachian State University partnered with Watauga Habitat in 2018 to build homes with local families.
Mackenzie Millett, ABAH student co-director, described the groundbreaking as a "defining and life-changing moment" for the new homeowner, as well as for herself.
"It's the moment we shovel some dirt and call it the start of a new house," Millett said. "But really, it marks the beginning of someone living in a safe and affordable home."
Millett, a senior Honors College student from Amelia Island, Florida, with an exercise science major and a general business minor, has volunteered with ABAH since her first semester at App State. "The experience with ABAH has helped define who I am," Millett shared.
Student participation in ABAH has grown in its third year. "Because students are aware of the shortage of affordable housing in the community, more people are looking to participate either by joining our team, hosting a fundraiser, volunteering at the build site or simply donating," she said.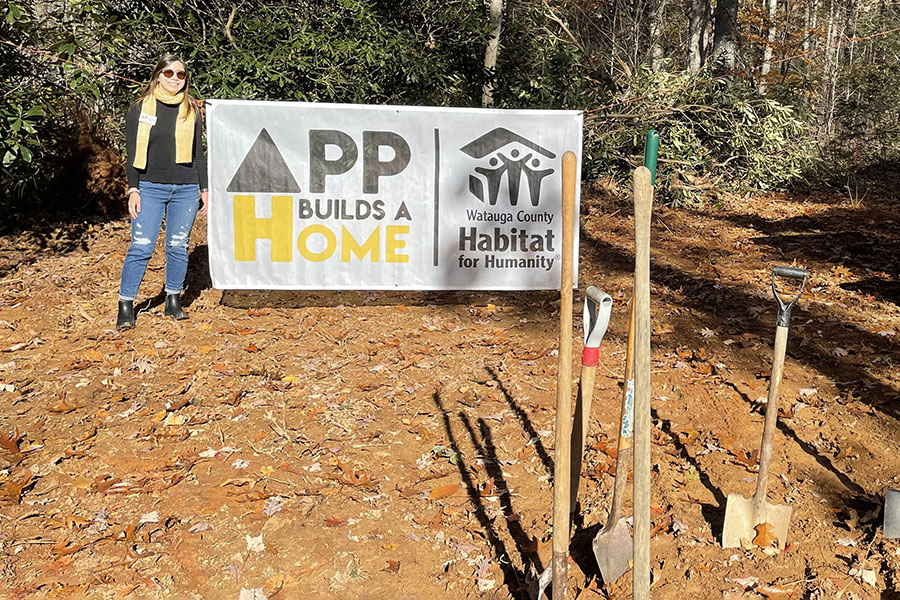 The fundraising goal for the third home, designated for partner homeowner Kim Paterno, is $50,000. Paterno, who raised her daughter as a single mother, is employed in Boone and has served as a volunteer for Watauga Habitat. As a Habitat for Humanity partner family, she will invest "sweat equity" by participating in the construction of her home and pay a monthly, no-interest mortgage.
Construction is nearing completion for ABAH's second build — the home of App State Facilities Operations employee Sheila Potter. App State students, staff, faculty and alumni have been volunteering on weekends this semester to work on the Potter home, which has been underway since October 2020.
Volunteer work on-site was on hold during the early part of the Potter home construction due to the COVID-19 pandemic, then reinstated on a limited basis with proper safety precautions during the fall 2020 semester, said Alex Hooker, executive director of Watauga Habitat.
ABAH raised $70,000 toward the cost of the Potter home, with the remaining construction costs covered by Watauga Habitat.
ABAH — a campuswide initiative involving students, faculty, staff and alumni — works in partnership with App State's student-run Habitat for Humanity Club in fundraising and construction efforts.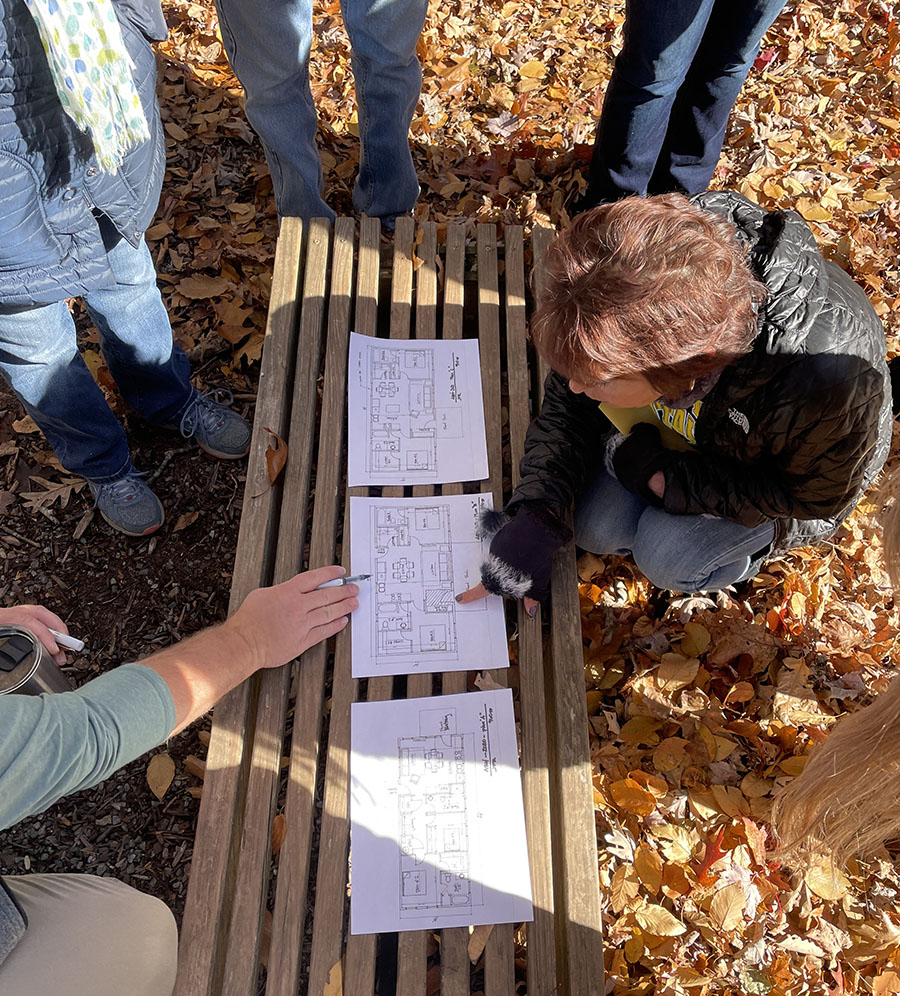 ABAH and the Habitat for Humanity Club received a matching grant of $20,000 from State Farm for the Paterno home. In order to receive the grant, App State students must first raise $20,000 on their own before the end of May 2022.
State Farm is a national corporate sponsor of Habitat for Humanity's Youth Programs, providing funds to organizations such as ABAH with the goal of creating lifelong volunteers and helping young people learn about the need for decent, affordable shelter in local communities.
"We are proud to support young leaders at App State in advancing Habitat's mission in Watauga County," said Boone State Farm Agent Joy Whitlatch.
App State students have raised approximately $5,000 thus far toward the Paterno build and are holding a letter writing campaign through the month of November titled "Give thanks. Give back." Learn more about fundraising efforts for App Builds a Home.
What do you think?
Share your feedback on this story.
About Appalachian State University
As the premier public undergraduate institution in the Southeast, Appalachian State University prepares students to lead purposeful lives as global citizens who understand and engage their responsibilities in creating a sustainable future for all. The Appalachian Experience promotes a spirit of inclusion that brings people together in inspiring ways to acquire and create knowledge, to grow holistically, to act with passion and determination, and to embrace diversity and difference. Located in the Blue Ridge Mountains, Appalachian is one of 17 campuses in the University of North Carolina System. Appalachian enrolls nearly 21,000 students, has a low student-to-faculty ratio and offers more than 150 undergraduate and graduate majors.