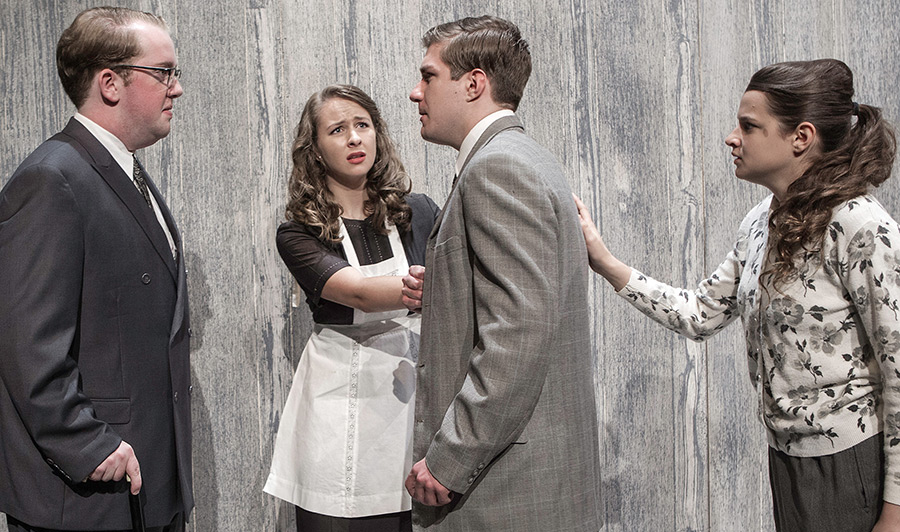 Posted Sep. 21, 2015 at 3:11 p.m.
BOONE—Appalachian State University's Department of Theatre and Dance presents "An Enemy of the People," playwright Henrik Ibsen's 1882 masterpiece about an eco-conscious doctor who uncovers a controversial secret. Under the direction of Dr. Kin-Yan Szeto, this timely play will be performed in the Valborg Theatre on the Appalachian campus from Sept. 30- Oct. 3 at 7:30 p.m. with a 2 p.m. matinee performance on Oct. 4.
This production is the first main stage event in the 2015-16 season of the Department of Theatre and Dance, which runs from September through May of each academic year.
Ticket prices are $10 for students and $17 for adults. Tickets are available in person at the Schaefer Center for the Performing Arts box office Monday through Friday 9 a.m. – 5 p.m., by phone at 828-262-4046, at the Valborg Theatre Box Office Monday through Friday 1-5 p.m., and online at http://theatreanddance.appstate.edu.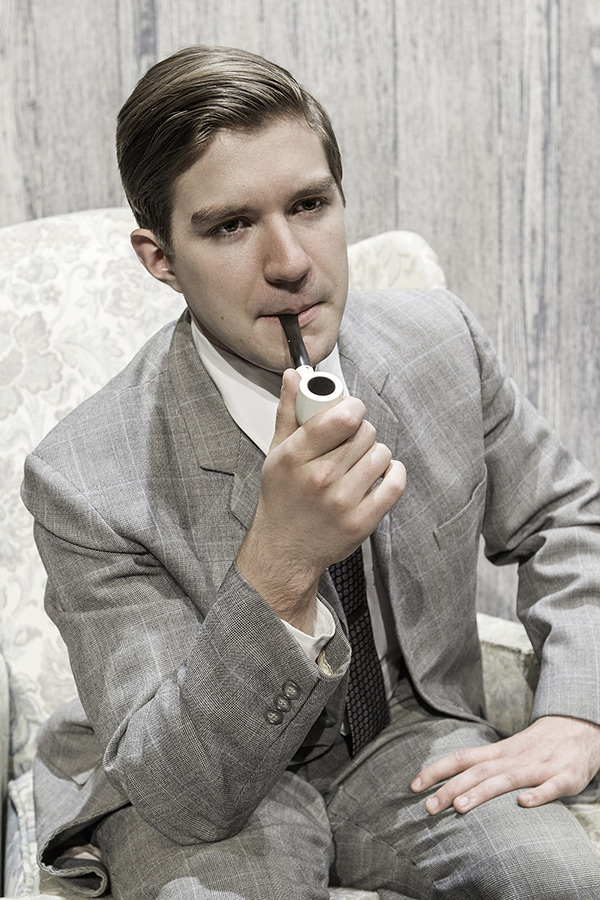 Szeto, an associate professor of theatre, has previously directed Appalachian productions of "The Other Shore" and "WTC View." Her concept for "An Enemy of the People" brings a fresh new look to this classic play about the environment in our changing world. Szeto sets the work in a rustic 1950s Norwegian town where social standing and politics rule above all else. Dr. Thomas Stockmann, a high-ranking member of society and brother to the mayor, uncovers a controversial secret that could tear the fabric of their community.
In conjunction with an experienced design team that includes faculty members Mike Helms (sets), Martha Marking (costumes and make up), John Marty (lighting) and student David Sabbagh (sound), Szeto has decided to mirror the historical development of the media. By recreating the era that transformed black-and-white cinematography into color film, all the characters in the script that are apprehensive of change are attired in monochromatic tones, progressing to gradual color in their apparel as they become enlightened to the issues confronting their community. Szeto explains, "Light and sound will compliment these changes and underscore different moments of awakening as the show proceeds."
This production features 12 actors, ranging from freshmen to graduating seniors. Justin McGovney, senior theatre arts major, portrays the title role of Dr. Thomas Stockmann, with juniors Melanie Lech and Dylan Brown appearing in leading roles.
About Valborg Theatre
Valborg Theatre is located on campus at the north side of Chapell Wilson Hall on Howard Street. The theatre entrance faces the back of Turchin Center for the Visual Arts on King Street. Parking is available after 5 p.m. on campus in faculty/staff lots and after 5:30 p.m. in the College Street parking deck near Belk Library and Information Commons.
About the Department of Theatre and Dance
The Department of Theatre and Dance is housed in the College of Fine and Applied Arts. Its mission is to provide liberal arts educational opportunities including B.A. degrees in dance studies and theatre arts. The department also values the opportunity to offer coursework for integrated learning through the arts to the general university student population. Vital to the support of this mission is a dynamic co-curricular production program that provides exemplary theatre and dance experiences to departmental students, the university community and the region. The departmental philosophy is to support the university's liberal arts environment through a balanced and integrated emphasis on teaching, creative activity, scholarship and service.
About Appalachian State University
As the premier public undergraduate institution in the state of North Carolina, Appalachian State University prepares students to lead purposeful lives as global citizens who understand and engage their responsibilities in creating a sustainable future for all. The Appalachian Experience promotes a spirit of inclusion that brings people together in inspiring ways to acquire and create knowledge, to grow holistically, to act with passion and determination, and to embrace diversity and difference. Located in the Blue Ridge Mountains, Appalachian is one of 17 campuses in the University of North Carolina System. Appalachian enrolls more than 19,000 students, has a low student-to-faculty ratio and offers more than 150 undergraduate and graduate majors.
What do you think?
Share your feedback on this story.