Posted Dec. 14, 2016 at 5:09 p.m.
Making a positive difference in the lives of others was a recurring theme in the remarks made at Appalachian State University's Fall Commencement Ceremonies Dec. 10. 1,205 undergraduate students and 191 graduate students received degrees during the ceremonies.
"Today we celebrate as our students leave Appalachian prepared to make real and powerful differences in their communities and beyond," Chancellor Sheri N. Everts said.
Everts spoke of the dramatic effect of the university experience on students, who go on to improve the lives of others.
"Students come to this special place, continue to develop and grow into amazing individuals who go on to touch hundreds and thousands of lives through their professions, civic engagement, and service," she said.
Everts thanked the graduates for being part of Appalachian Community and congratulated them on their accomplishments.
"To our graduates, I say thank you for being part of our great academic community. Please know you will always be part of Appalachian, and you are our most enduring legacy. I congratulate each of you on your achievements and celebrate the hope for our community, state, nation and world you take forward into a future made all the brighter because of you."
Students provided the keynote addresses. Dillon Hewitt-Castillo and Carmen Elizabeth Lowe spoke during the morning ceremony for the College of Arts and Sciences, Walker College of Business and Hayes School of Music. Hewitt-Castillo is from Cary and is graduating with a Bachelor of Science degree in finance and banking, international business, and economics. Lowe is from Salisbury. She is a third generation Mountaineer and received her Master of Public Administration degree with a concentration in administration of justice. She also obtained her bachelor's in criminal justice from Appalachian in 2015 with a minor in sociology.
Hewitt-Castillo talked about the value of sharing our stories, for it is through such sharing that people connect and understand and help others in the process.
"Your story is as unique to you as your DNA. It makes you, you. When you are willing to share it with someone, you get to know yourself better…you find your voice…you connect with others…and you never know what portion of your story will unexpectedly impact someone else's life. Sharing your story is a powerful way to bring you closer to others in times of celebration and times of struggle," Hewitt-Castillo said.
Commencement Fall 2016: I'm A Mountaineer
Listen as five Mountaineers share their experiences here at Appalachian, and watch as they transform from students to alumni.
Transcript
Announcer: Please welcome the graduating class of 2016.
Jennifer Pilotos: Well my experience at Appalachian has been actually wonderful. We have professors who love what they do and it shows for sure.
Josh Mcintyre: The environment is pretty cool and awesome. I love the mountains. I love skiing. It's just fun. I feel at home.
Christian Roseboro: Appalachian State provided me with an ability to have a self assurance in whatever situation I am in. To be able to go to any school that I work in in the future or any situation with very important people and be able to hold myself to a higher level with those people.
Emily Dinnsen: Well here at Appalachian I had the opportunity to work in different groups of people. Just learning how to work well with others. I have definitely learned to compromise with people I wouldn't normally have worked with or gotten along with. So definitely it's taught me patience. Appalachian has taught me humility and to just learn from other people.
Keevon Baten: My Appalachian experience has been life changing I guess I would say. I came in, a freshman, kind of lost. Then through the help of university staff and friends and teachers…awesome, amazing teachers I was able to find myself and I really feel very confident in who I am. I feel very prepared to go out into the workforce.
JM: Appalachian prepared me for the future by helping me become more professionally minded. Really it has gotten me prepared for the real world and I feel like I can communicate effectively which I think is one of the most important things.
JP: Appalachian has prepared me for the future because it has kind of given me the critical thinking skills that I really need. It gives me an advantage over other universities. Overall our university is just pretty wonderful.
CR: Oh I am hype. I'm hype.
CR: My name is Christian and I am a Mountaineer.
JP: My name is Jenny and I am a Mountaineer.
JM: My name is Josh and I am a Mountaineer.
ED: I'm Emily and I'm a Mountaineer.
KB: My name is Kevon and I am a Mountaineer.
The theme of making a difference in the lives of others was continued by Lowe. She encouraged her classmates to work for the change they want to see.
She quoted Winston Churchill, "Hear this, young men and women everywhere, and proclaim it far and wide. The earth is yours and the fullness thereof. Be kind, but be fierce. You are needed now more than ever before. Take up the mantle of change. For this is your time."
Speaking to graduates of the College of Fine and Applied Arts, Beaver College of Health Sciences and Reich College of Education were students Nancy Patterson and Leslie McKesson. Originally from Phoenix, Arizona, Patterson is graduating with a Bachelor of Social Work degree with a minor in Spanish, and McKesson, who is from Lenoir, is graduating with a Doctor of Education in educational leadership.
In her remarks, Patterson stressed service to others. "Becoming involved off-campus during my time here, I have learned the importance of service," she said. "If there is one thing you walk away with today, I hope it is the inspiration to continue being an integral part of your community, wherever that may be."
Patterson quoted activist Cesar Chavez, "We cannot seek achievement for ourselves and forget about progress and prosperity for our community…. Our ambitions must be broad enough to include the aspirations and needs of others, for their sakes and for our own. The end of all knowledge should be service to others."
McKesson began her remarks by referring to a prominent message displayed on campus, "changing the world one student at a time." She thanked her professors and the university for changing her. "Thank you for making possible an education that has changed me, so that I can now do my part to change the world," she said. She also exhorted her fellow graduates with these words, "Graduates, what we have gained here places us among the privileged, and our world is truly in need of our voices, our minds, our hands and our feet. I challenge each of us to find our own way to engage with our world – to change it one bold step, one new voice, one inspired student at a time."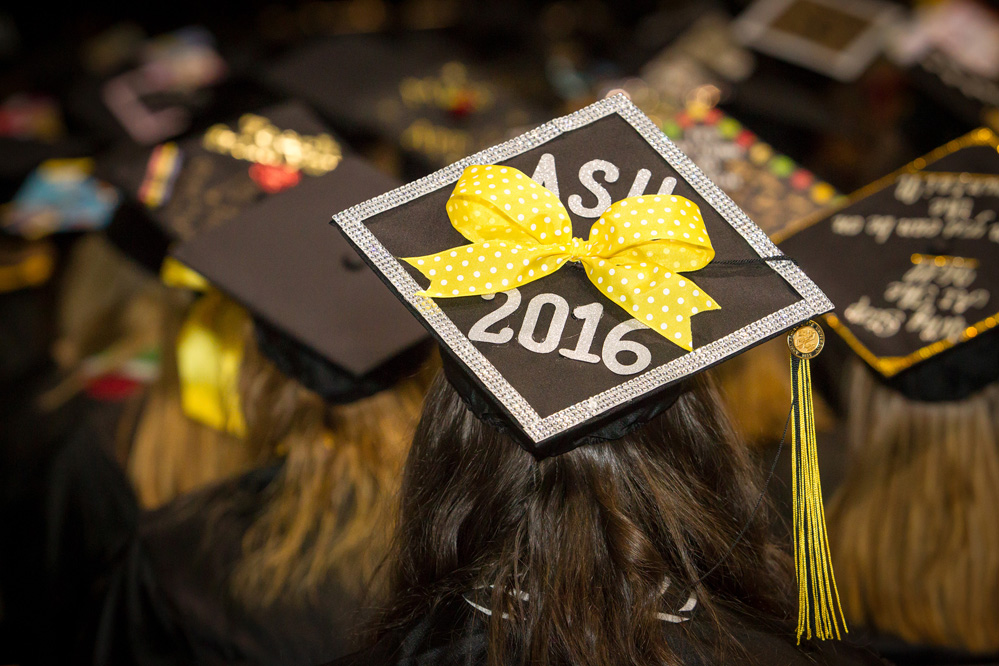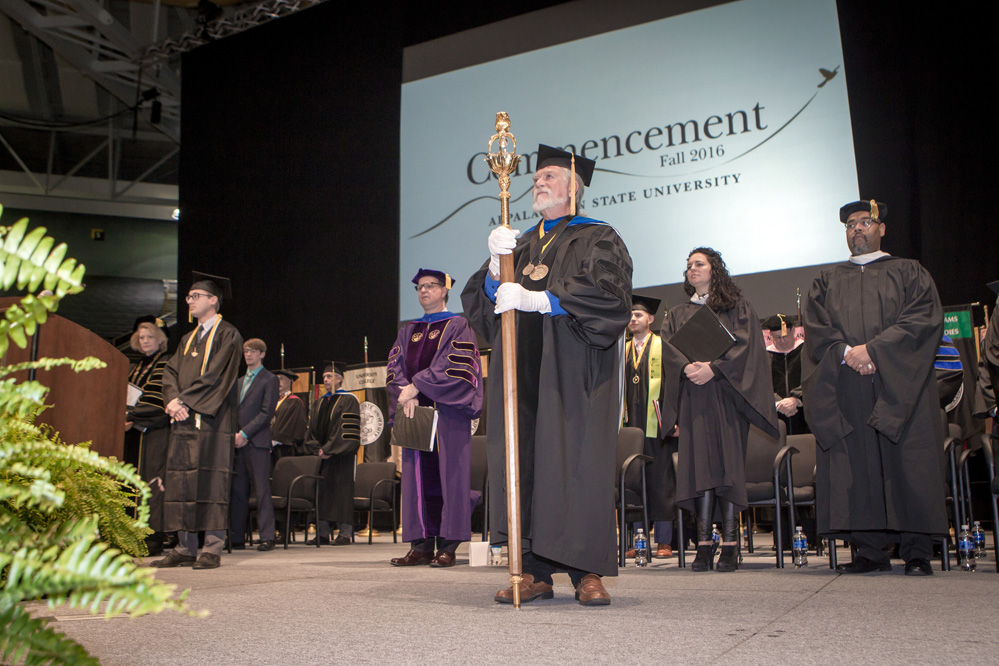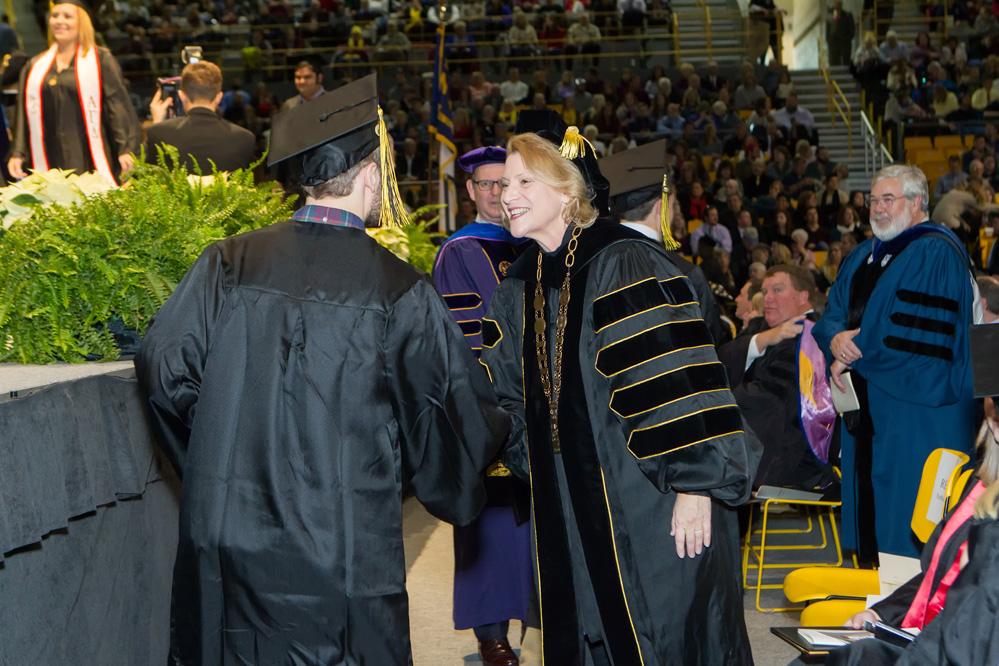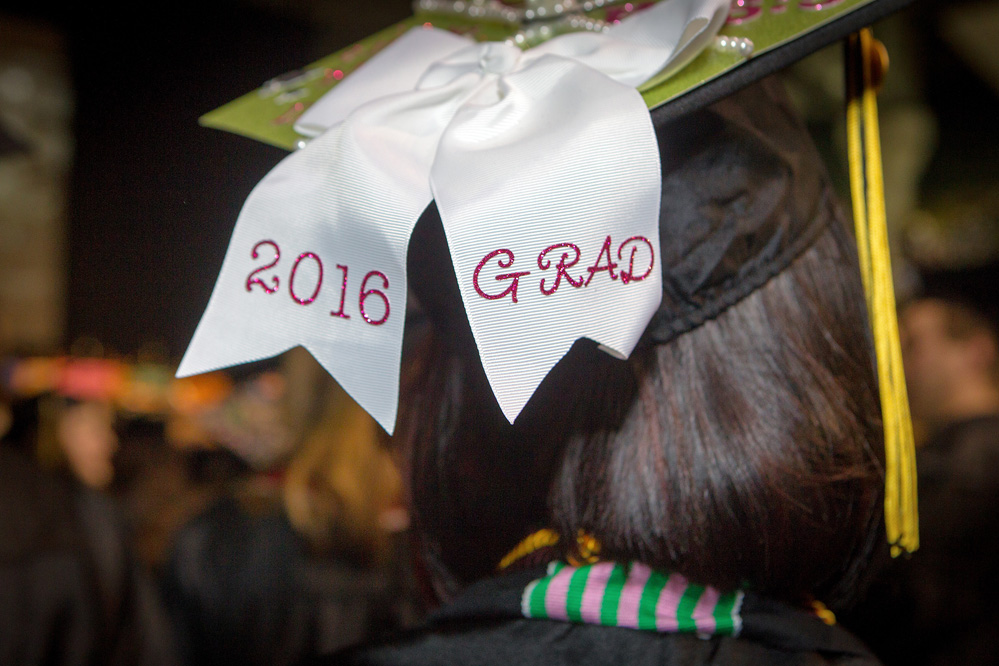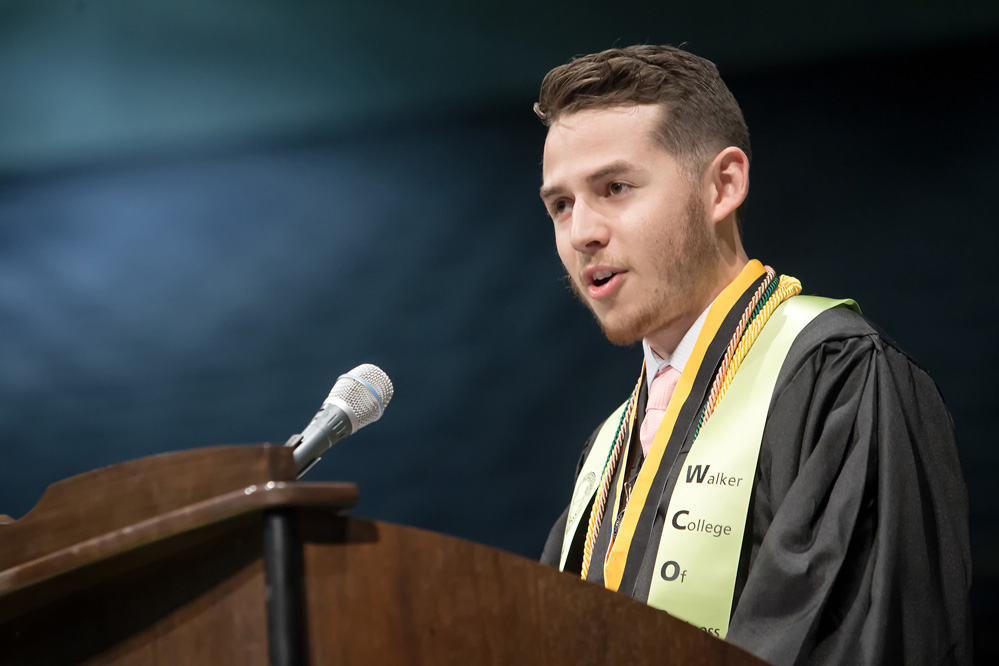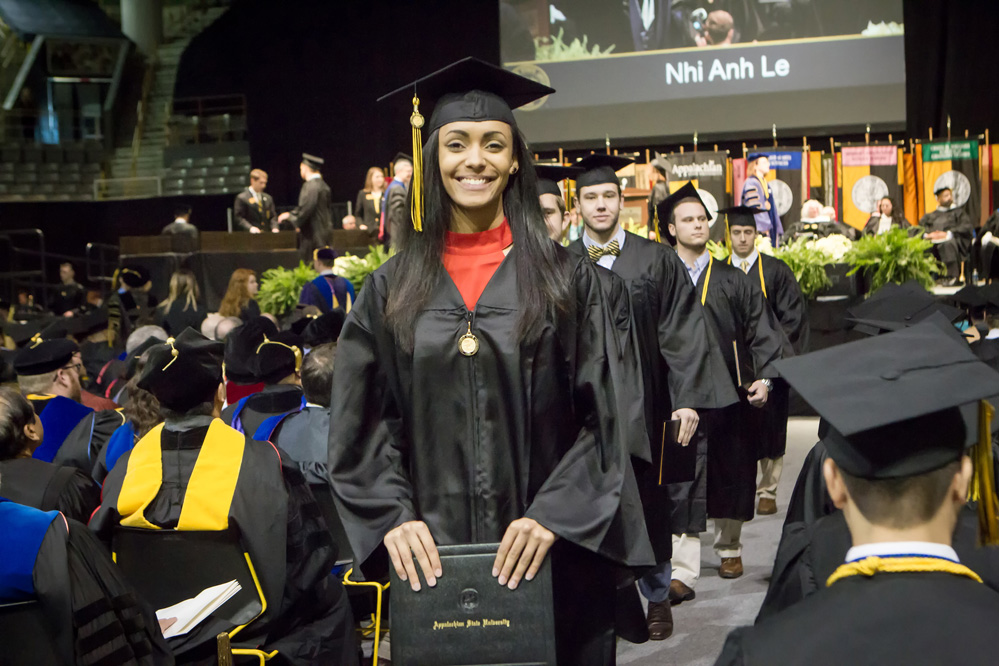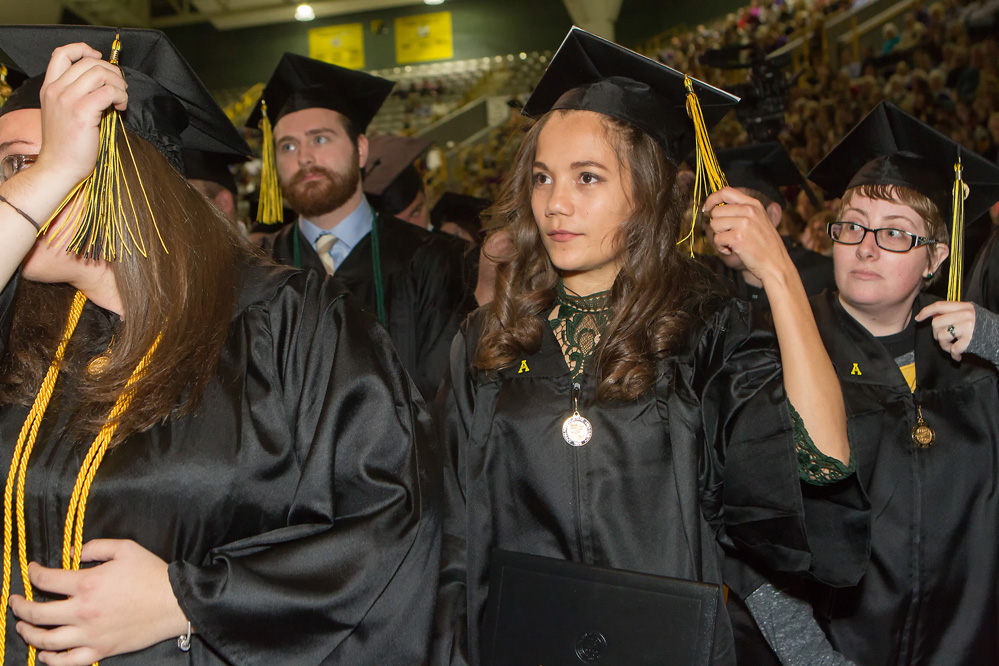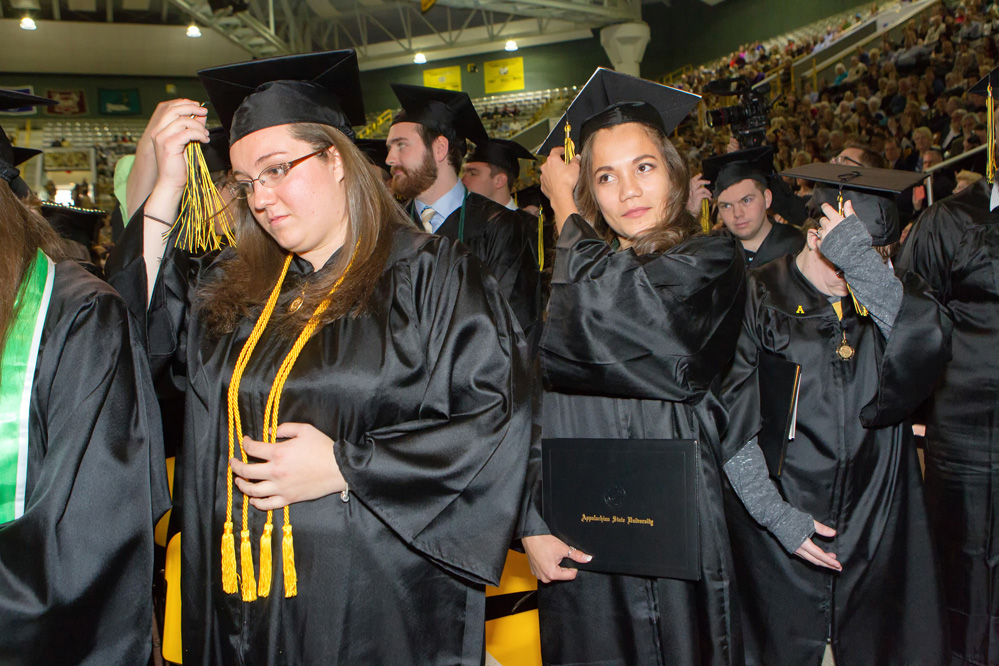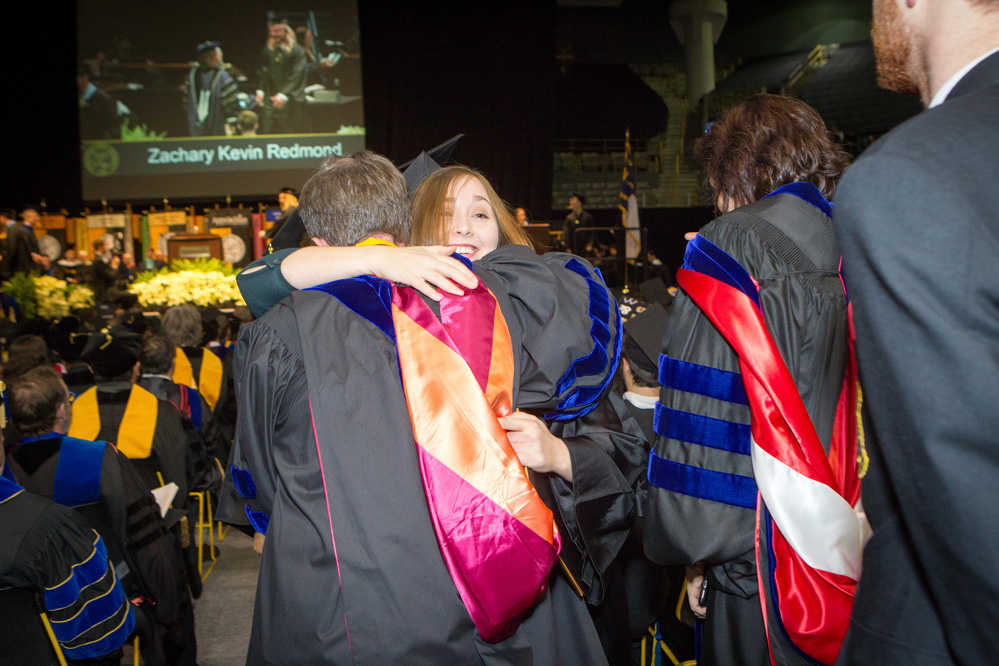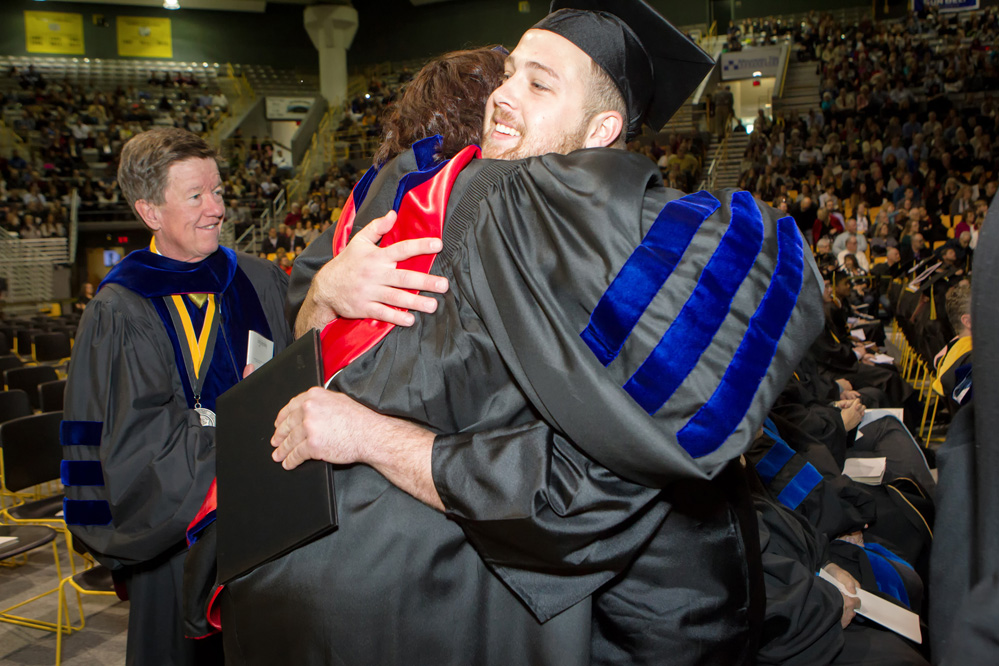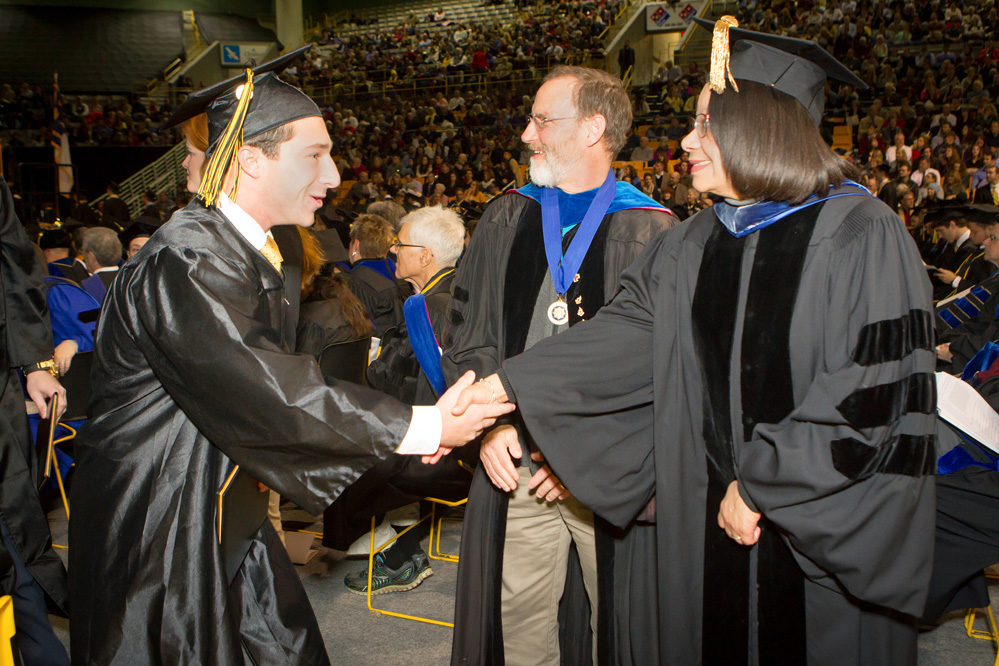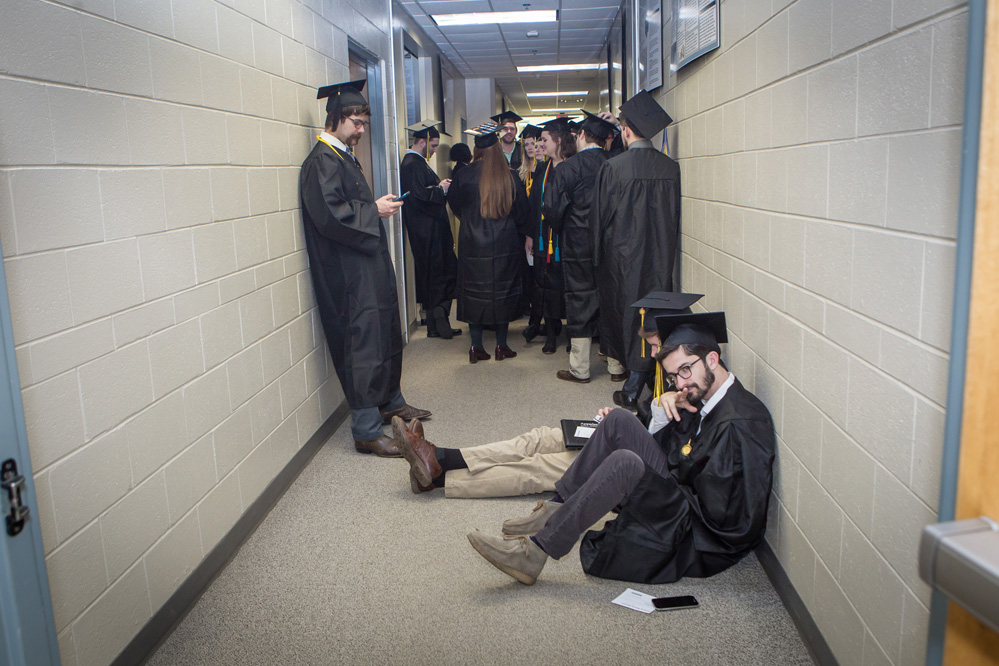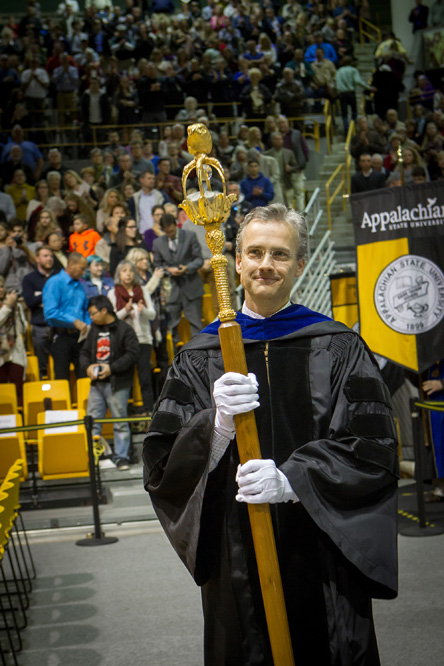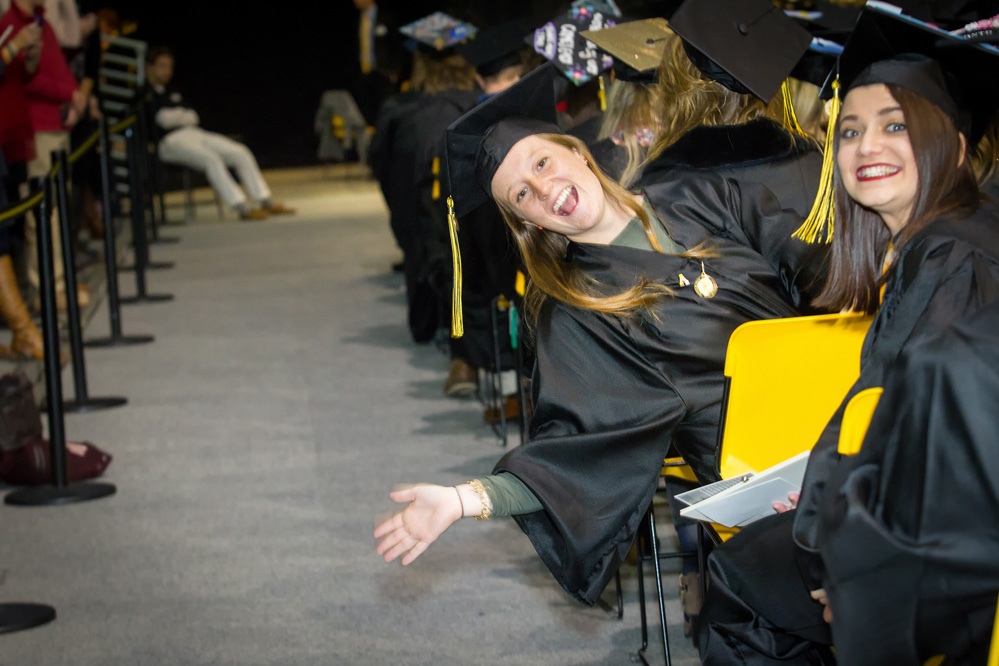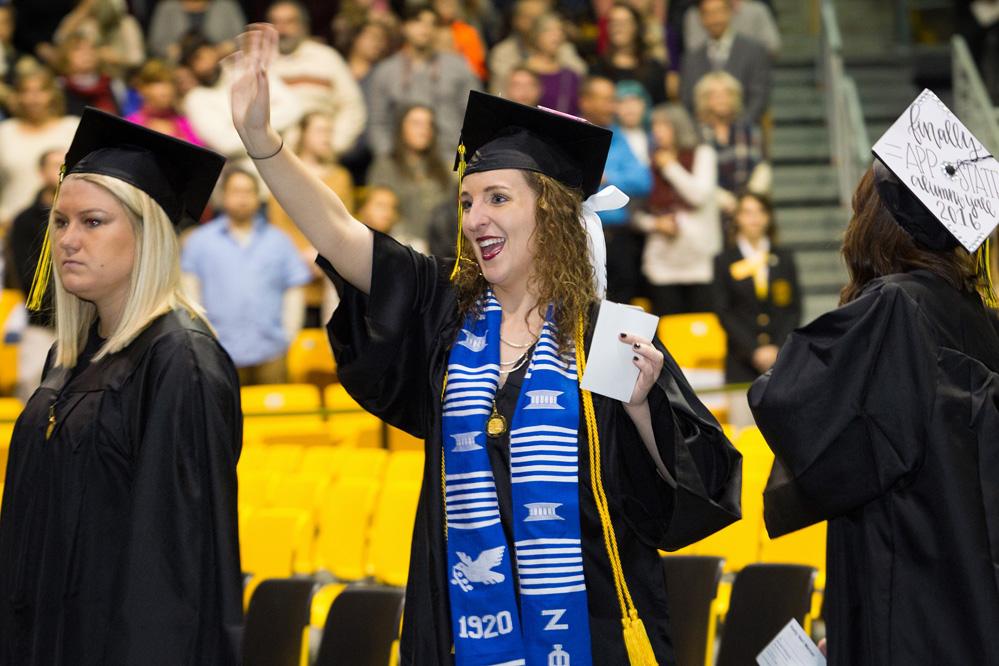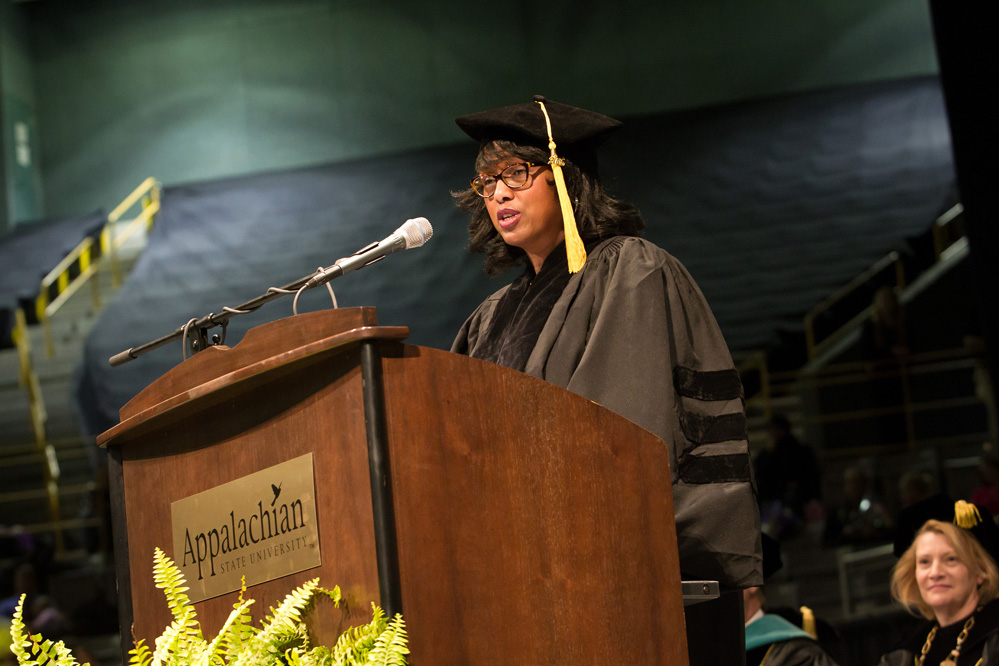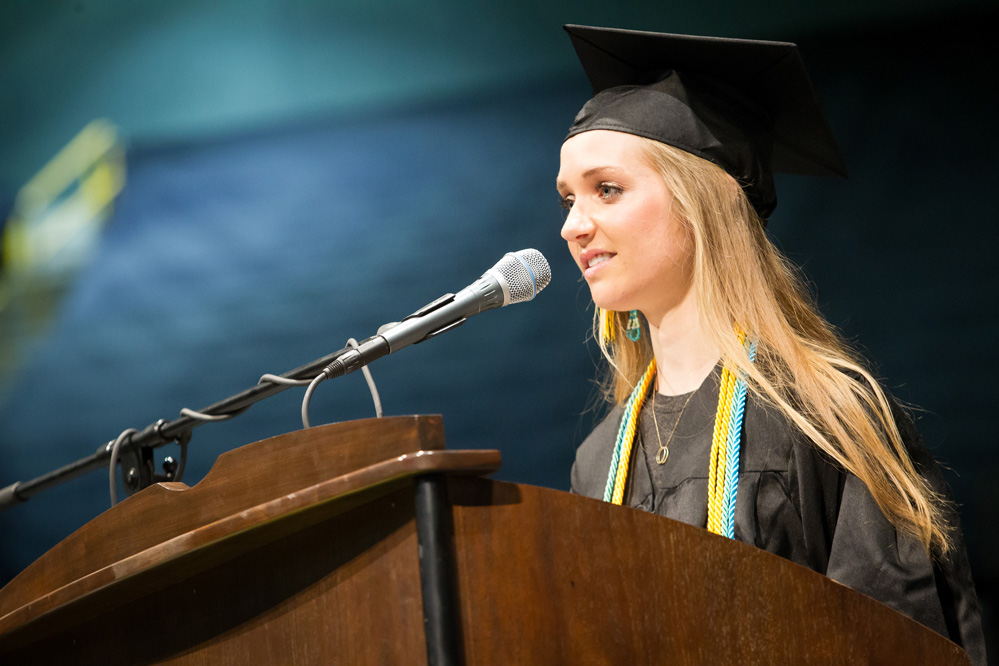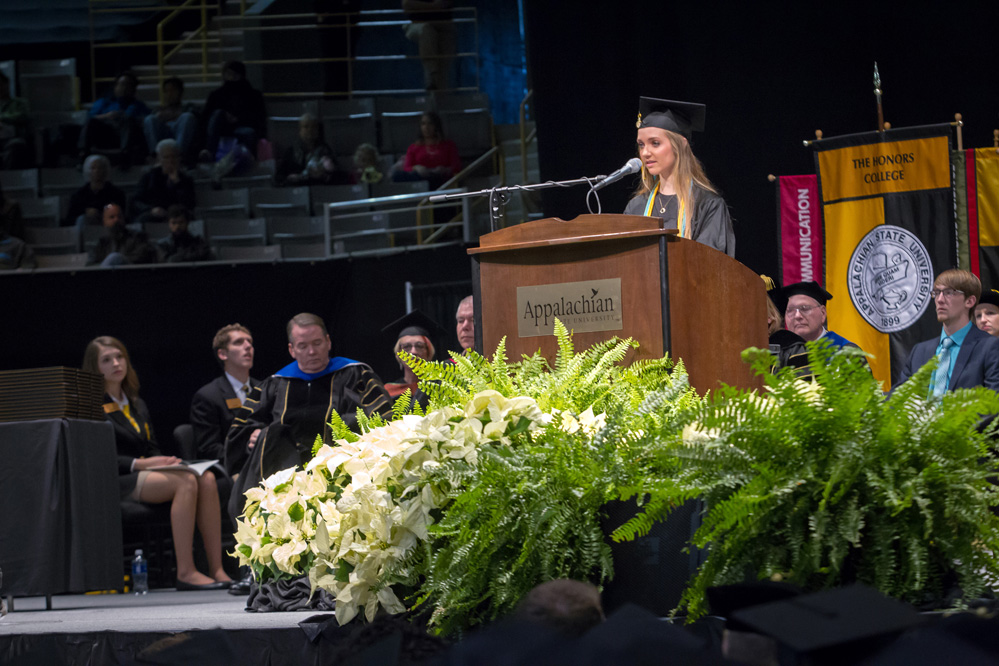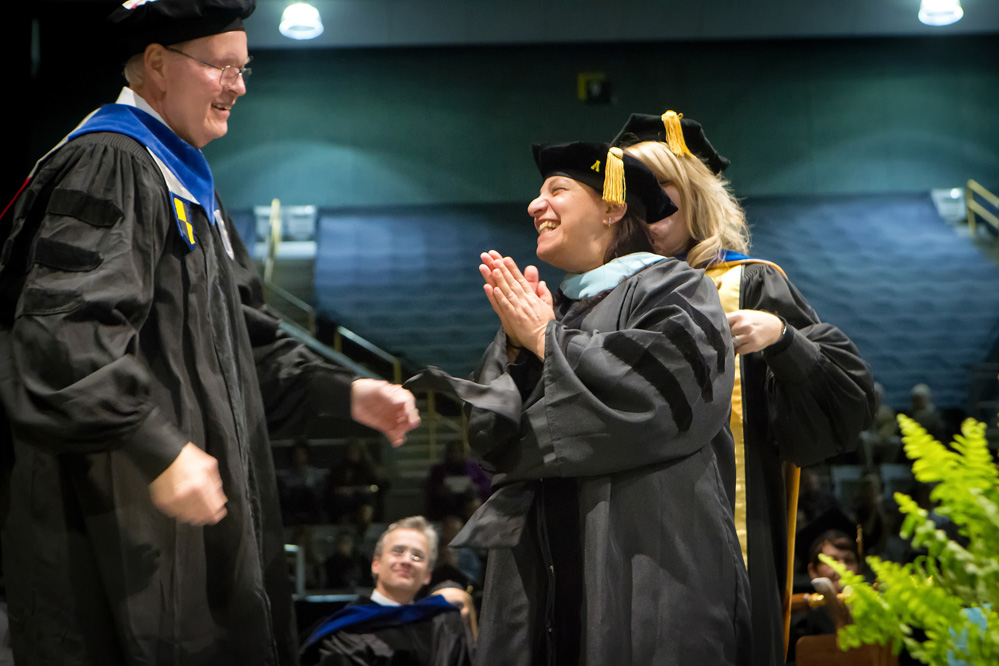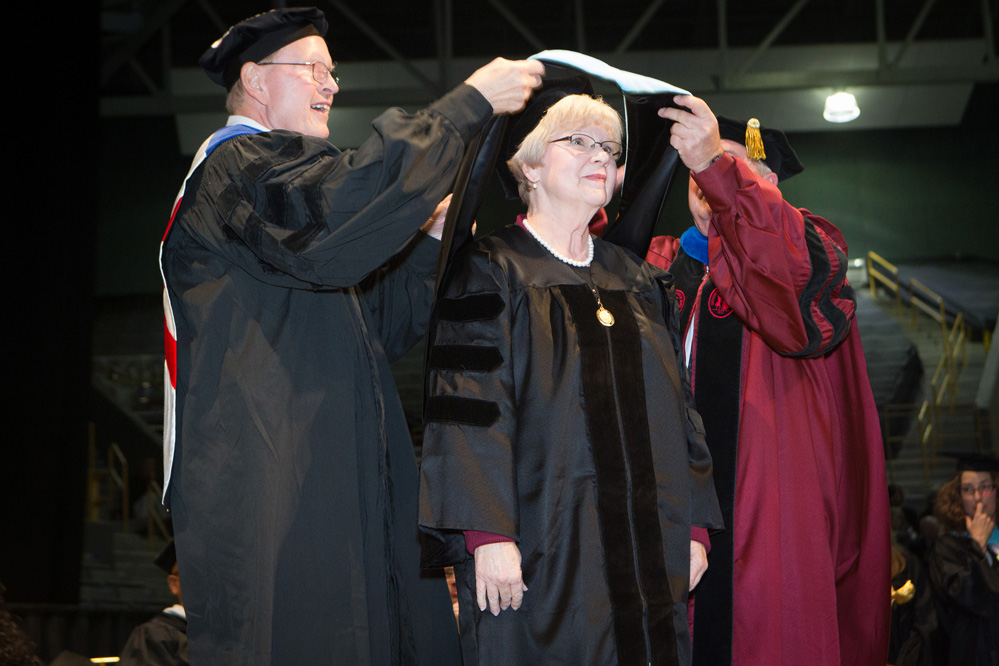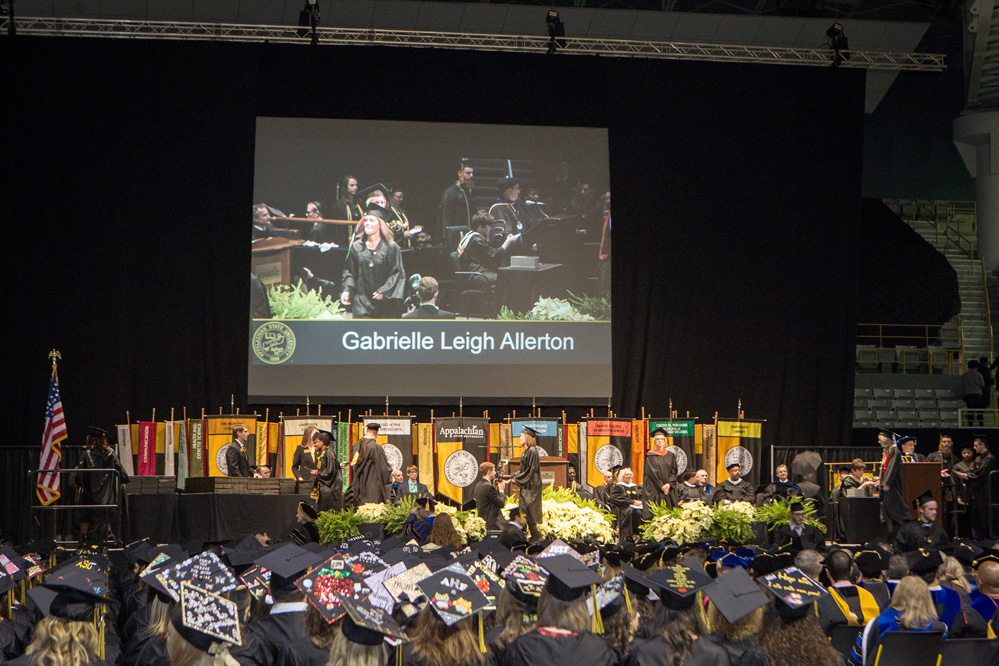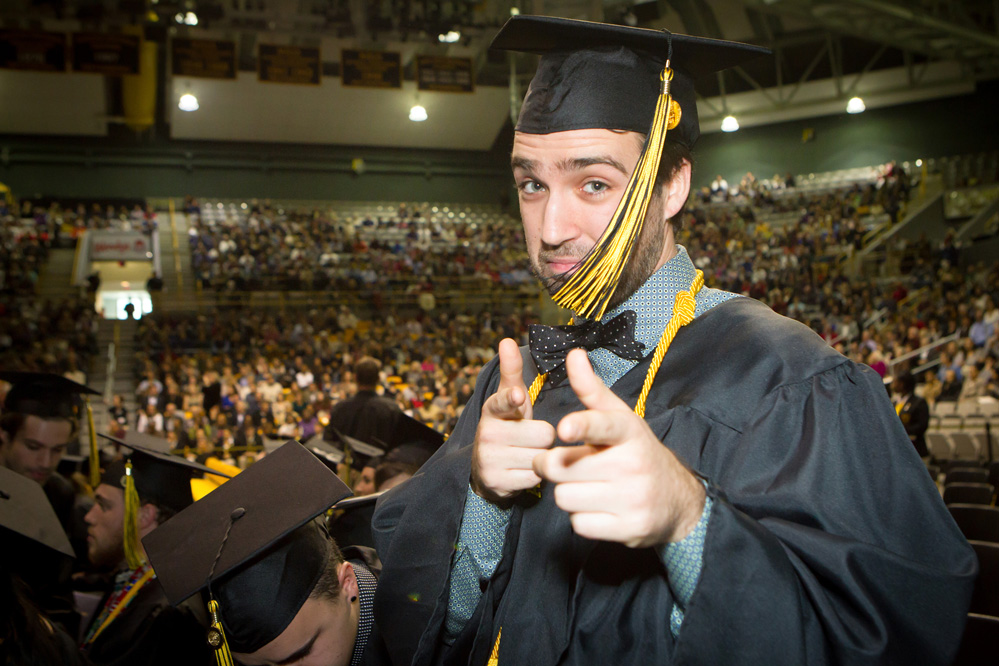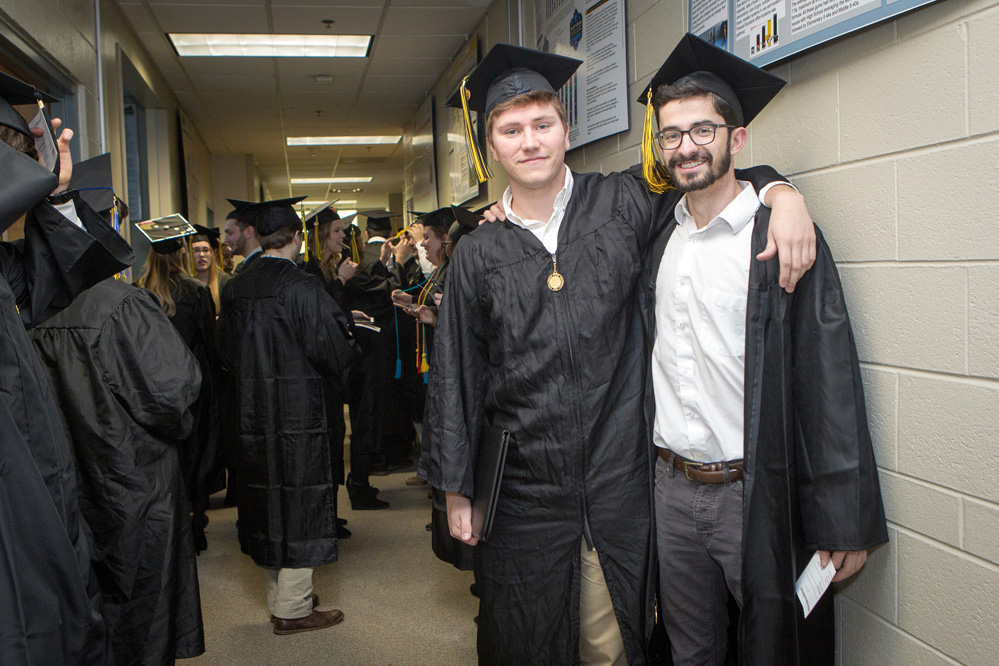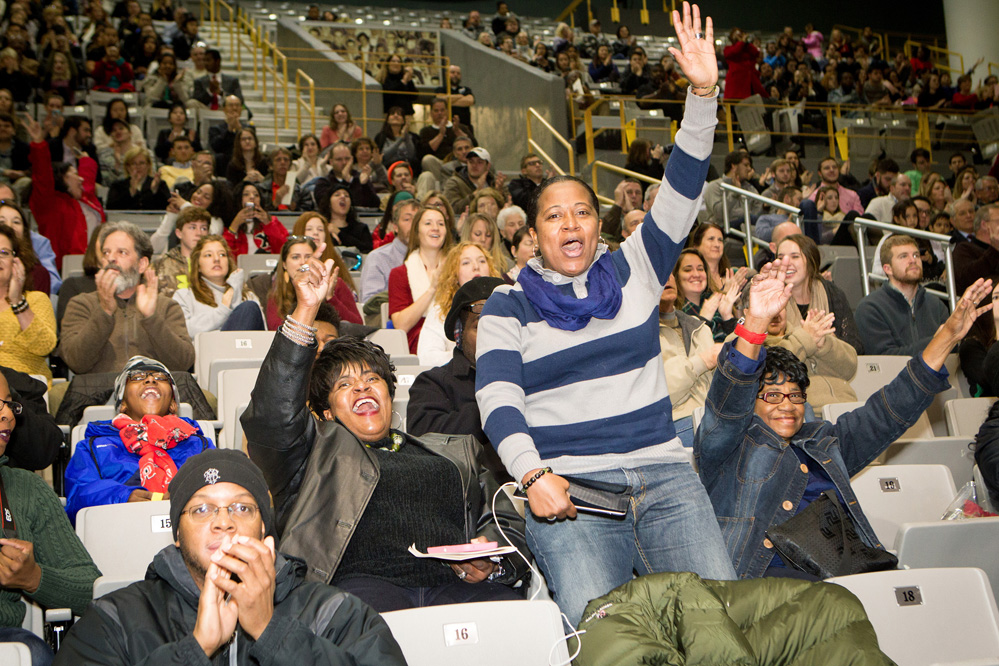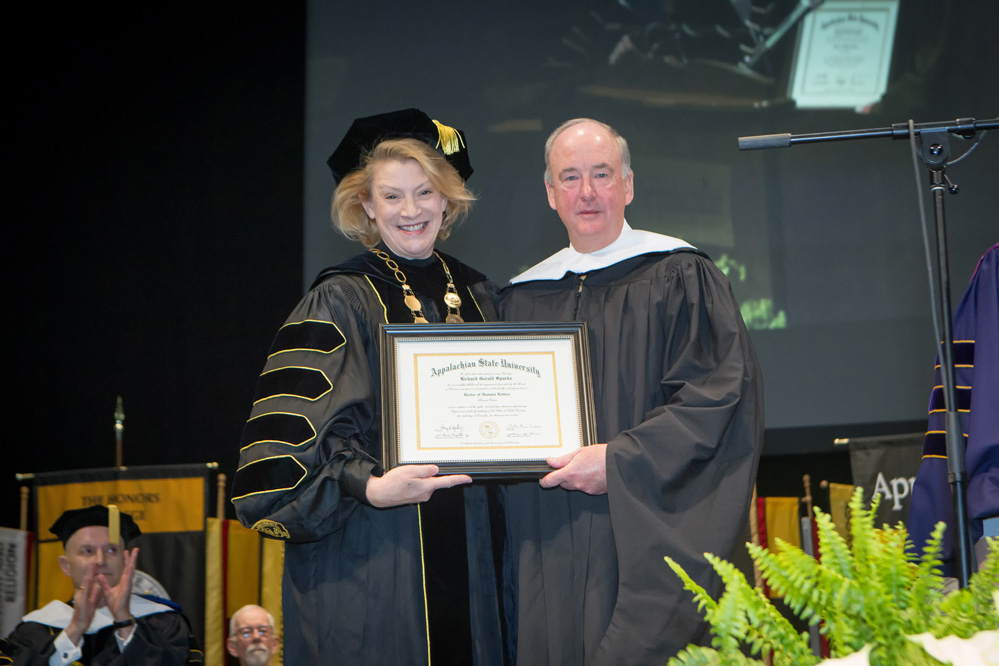 Fall 2016 commencement photos
See photos from Appalachian State University's December 2016 Commencement ceremonies.
About Appalachian State University
As the premier public undergraduate institution in the Southeast, Appalachian State University prepares students to lead purposeful lives. App State is one of 17 campuses in the University of North Carolina System, with a national reputation for innovative teaching and opening access to a high-quality, affordable education for all. The university enrolls more than 21,000 students, has a low student-to-faculty ratio and offers more than 150 undergraduate and 80 graduate majors at its Boone and Hickory campuses and through App State Online. Learn more at https://www.appstate.edu.
What do you think?
Share your feedback on this story.