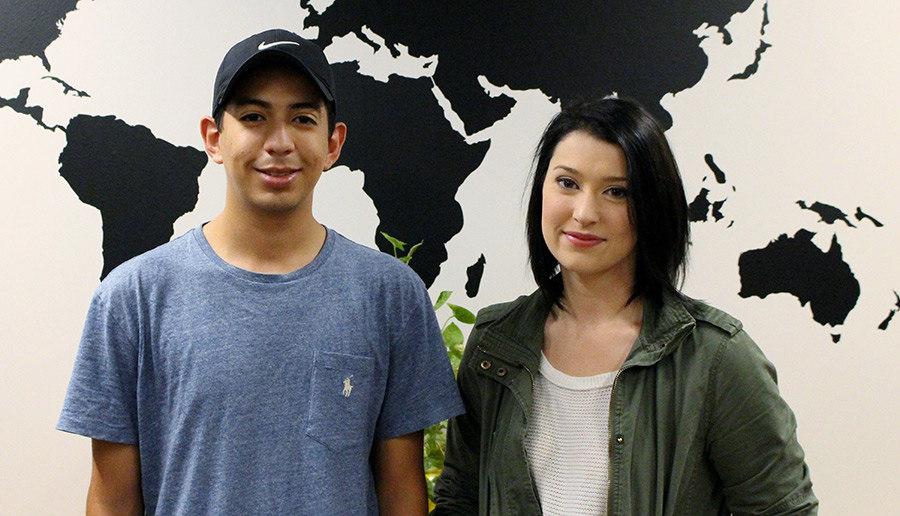 Posted Jan. 23, 2017 at 9:12 a.m.
BOONE, N.C.—Six Appalachian students received a $2,500 scholarship to study abroad through the Institute of International Education's (IIE) Generation Study Abroad™ initiative.
The following students are scholarship awardees: Alex Amaya, a senior from Greensboro majoring in graphic design; Ary Bautista Hernandez, a junior from Newton majoring in marketing; Anna Cantrell, a senior from Jacksonville majoring in graphic design; Shaina Katz, a junior from Apex majoring in political science; Mookho Paw, a sophomore from Chapel Hill majoring in biology; and Barbara Ritchie, a senior from West Jefferson majoring in the Spanish education.
I'm grateful to now be able to study abroad," said Amaya. "I can't wait to experience a totally new and refreshing environment that will certainly be inspiring."
Amaya will travel to the Netherlands during the summer of 2017. Other recipients will travel to Spain and London as part of their study abroad programs. Less than 10 percent of American college students study abroad every year. Few of those students come from underrepresented groups. Appalachian joined the Institute of International Education's Generation Study Abroad initiative to help make it possible for more U.S. students from a broad range of backgrounds to participate in an academic, internship, or service-learning experience abroad.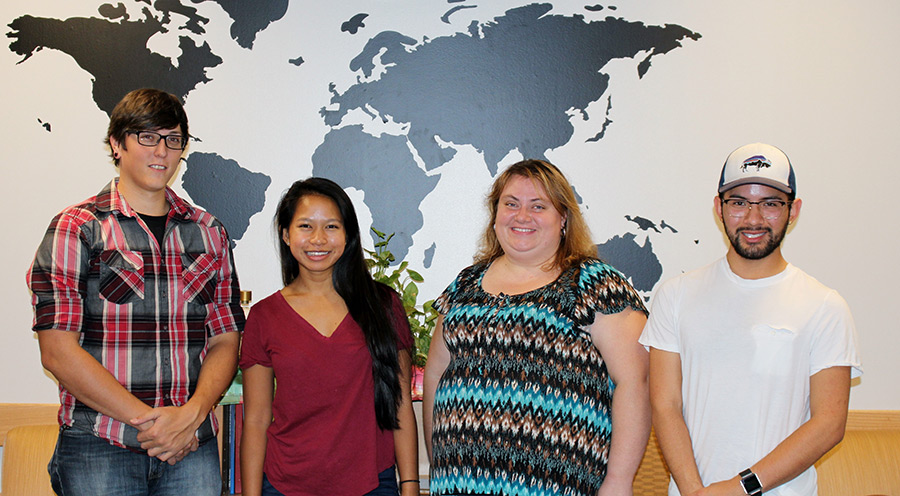 "The Office of International Education and Development strives to help students make their education abroad experiences affordable, especially for our diverse and underrepresented students. The money from the Institute of International Education has helped us come a little closer to that goal," said Dr. Maria Anastasiou, executive director of the Office of International Education and Development. "We identified these six students out of a pool of more than 60 deserving applicants, and we are committed to continued support of students in their efforts to find and apply for education abroad scholarships."
Appalachian State University was selected as one of 14 colleges and universities to receive $7,500 to support new study abroad scholarships as part of its commitment to the IIE initiative to double the number and diversity of students who study abroad by the end of the decade. The Office of International Education and Development will match this scholarship funding.
About Institute of International Education
The Institute of International Education (IIE) is a world leader in the international exchange of people and ideas. IIE designs and implements programs of study and training for students, educators, young professionals and trainees from all sectors with funding from government agencies, foundations and corporations. An independent, not-for-profit organization founded in 1919, IIE has a network of 19 offices and affiliates worldwide and over 1,400 member institutions.
About Generation Study Abroad™
Generation Study Abroad is a five-year initiative of the IIE to mobilize resources and commitments with the goal of doubling the number of U.S. students studying abroad by the end of the decade. Generation Study Abroad seeks to significantly increase participation by bringing employers, governments, associations and others together to build on current best practices and find new ways to extend study abroad opportunities and resources to tens of thousands of college students whose needs are not currently served by existing study abroad programs.
Generation Study Abroad also provides resources for students, campus advisers and parents. IIE's latest publication, "A Parent Guide to Study Abroad," provides practical and comprehensive advice for parents on clarifying the value of study abroad, figuring out the financials and identifying the right study abroad program for their children. Additional resources for parents and students include IIE's online directory of study abroad programs, http://IIEPassport.org, and its database of grants and scholarship opportunities, http://StudyAbroadFunding.org.
About the Office of International Education and Development
The Office of International Education and Development is responsible for spearheading the internationalization efforts at Appalachian. The internationalization mission of Appalachian is to develop awareness, knowledge, appreciation and respect of cultural differences in both domestic and international contexts in its students, faculty, staff and the surrounding communities. The university is also dedicated to creating a campus environment that builds the theoretical and practical skills needed to interact effectively in a global society.
About Appalachian State University
As the premier public undergraduate institution in the state of North Carolina, Appalachian State University prepares students to lead purposeful lives as global citizens who understand and engage their responsibilities in creating a sustainable future for all. The Appalachian Experience promotes a spirit of inclusion that brings people together in inspiring ways to acquire and create knowledge, to grow holistically, to act with passion and determination, and to embrace diversity and difference. Located in the Blue Ridge Mountains, Appalachian is one of 17 campuses in the University of North Carolina System. Appalachian enrolls more than 19,000 students, has a low student-to-faculty ratio and offers more than 150 undergraduate and graduate majors.
What do you think?
Share your feedback on this story.