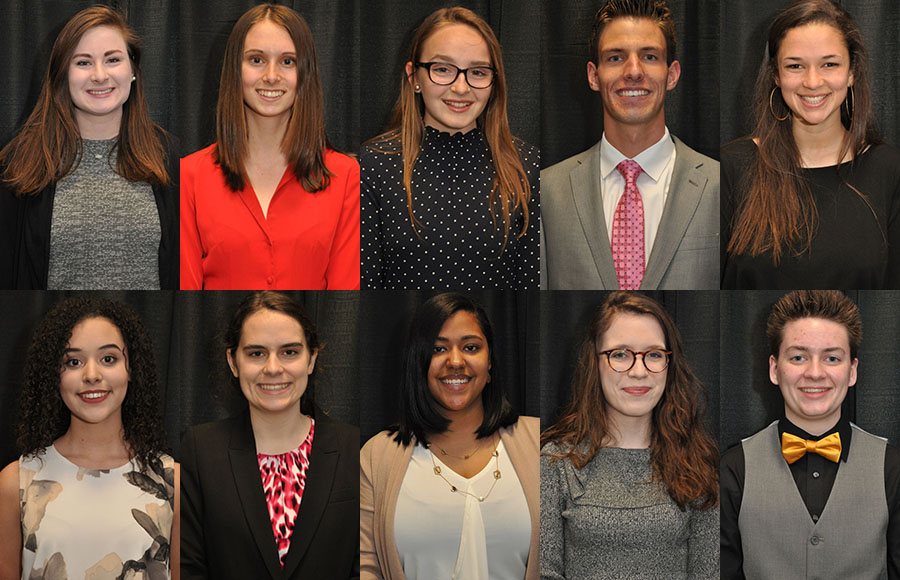 About this year's recipients
Posted Aug. 2, 2017 at 10:38 a.m.
BOONE, N.C. — The Chancellor's Scholarship is Appalachian State University's oldest and most academically competitive merit-based scholarship. It is designed for students with diverse and ambitious academic goals – those who seek graduate or professional post-baccalaureate degrees to become leaders locally and globally in their lives and careers.
Ten incoming freshmen have been awarded the prestigious Chancellor's Scholarship for the 2017-18 academic year.
"The Chancellor's Scholars typify the expectations we have for all of our students: academic excellence, an innovative spirit, a global curiosity and a commitment to community and service," Chancellor Sheri N. Everts said. "As each of these scholars forge their own transformational Appalachian Experience, we know their participation in our community will bring great energy and enthusiasm to our campus."
Chancellor's Scholars are admitted to The Honors College at Appalachian, which supports the depth and breadth typical of their interests. The scholarship recipients may be in any major, but find nourishment in The Honors College's interdisciplinary curriculum. As Honors students, they participate in rigorous, small, discussion-based seminars; engage vigorously as leaders in The Honors College community; and complete their studies through original research or a creative endeavor.
The scholarship offers full institutional costs for eight semesters, plus other academic and co-curricular benefits. Students must maintain a 3.45 minimum grade point average to renew the scholarship.
About the Scholars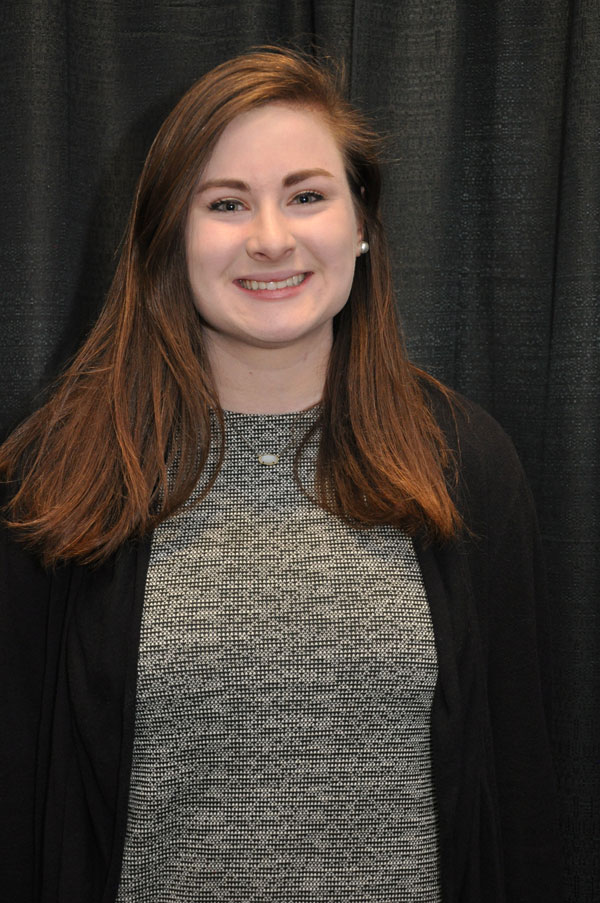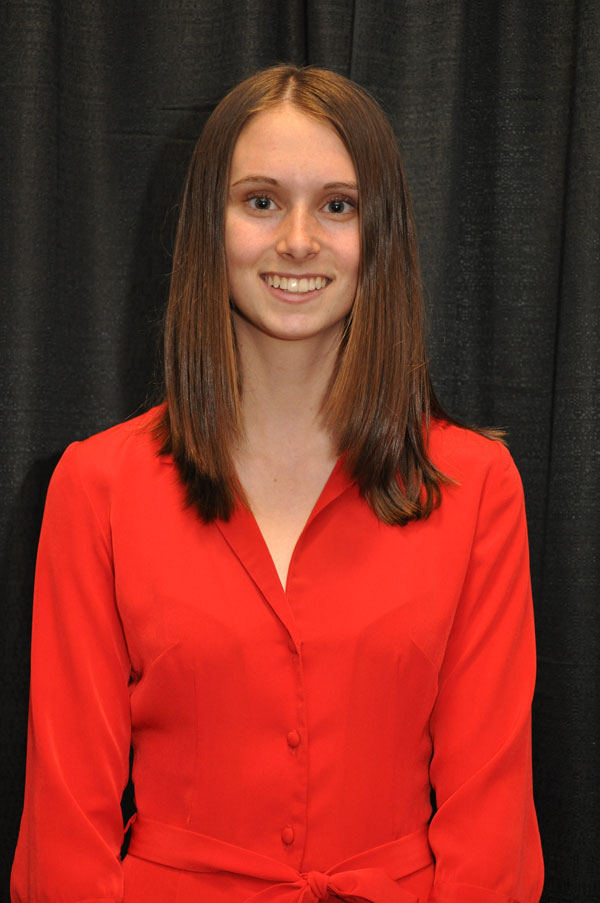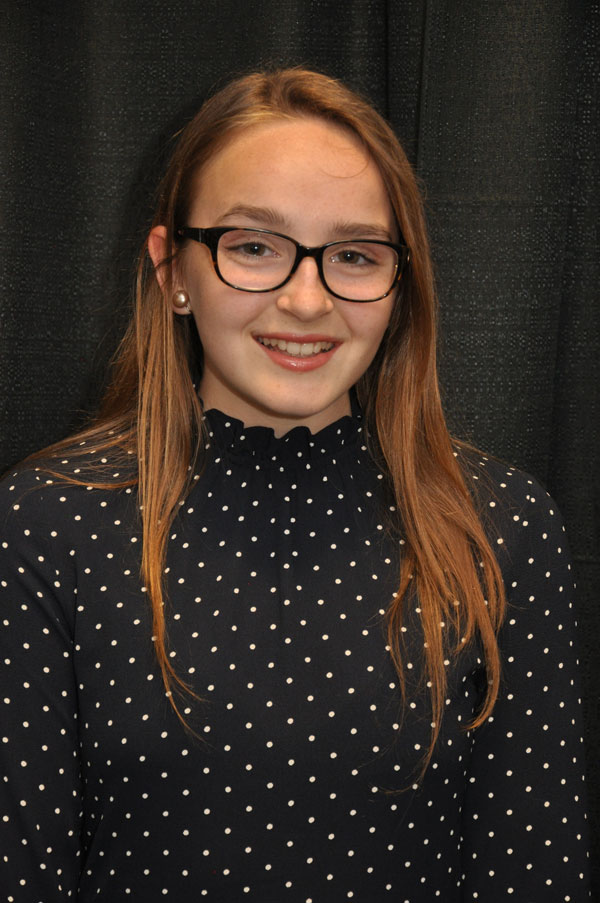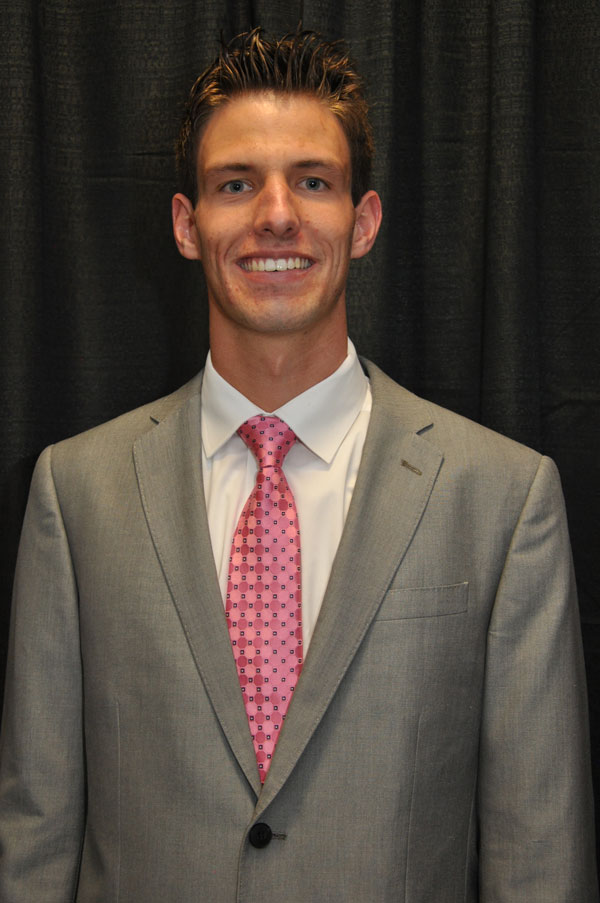 Michael Davis
Wilkesboro, North Carolina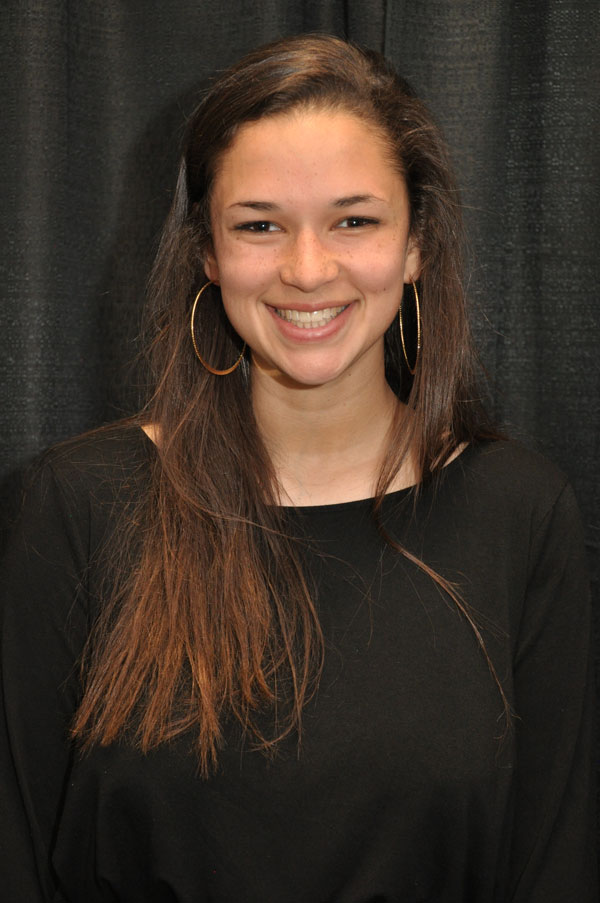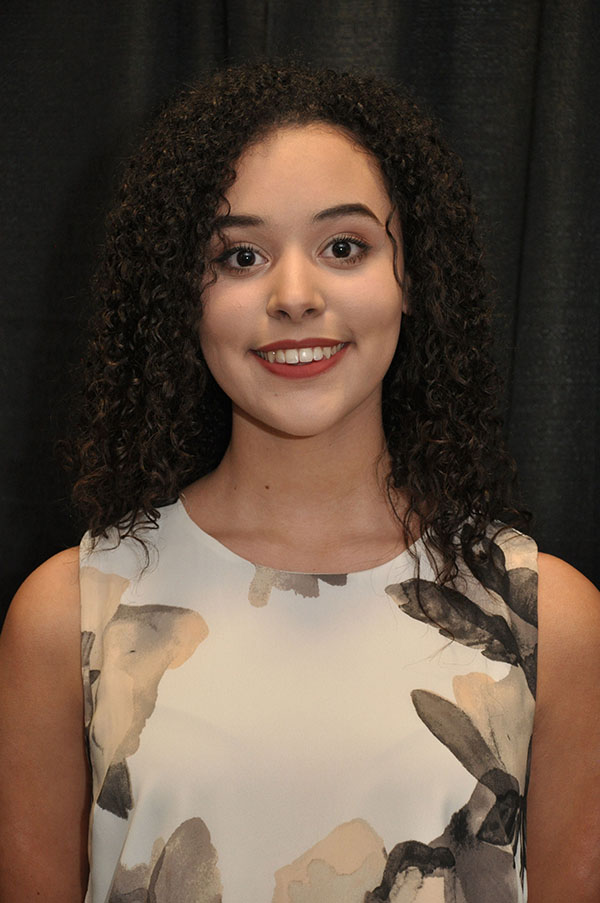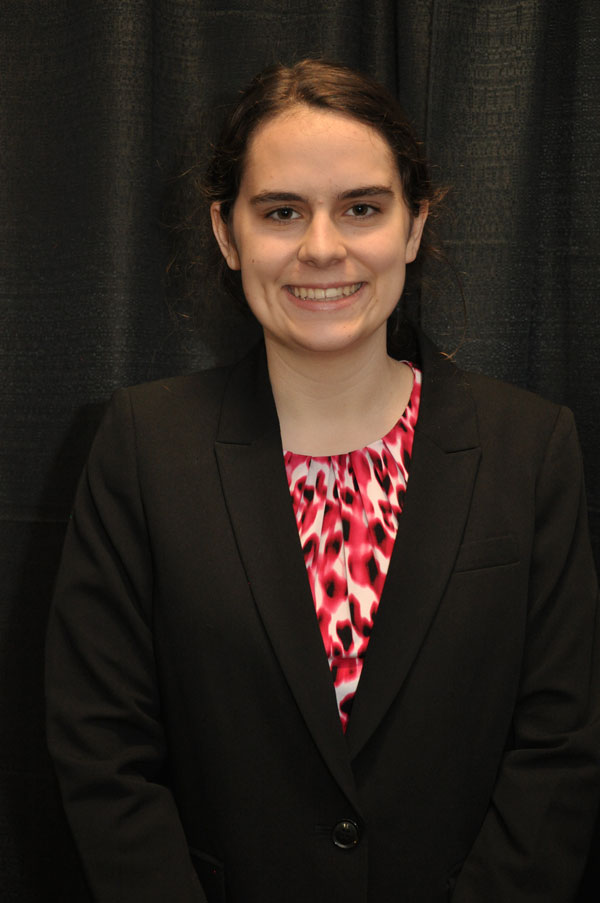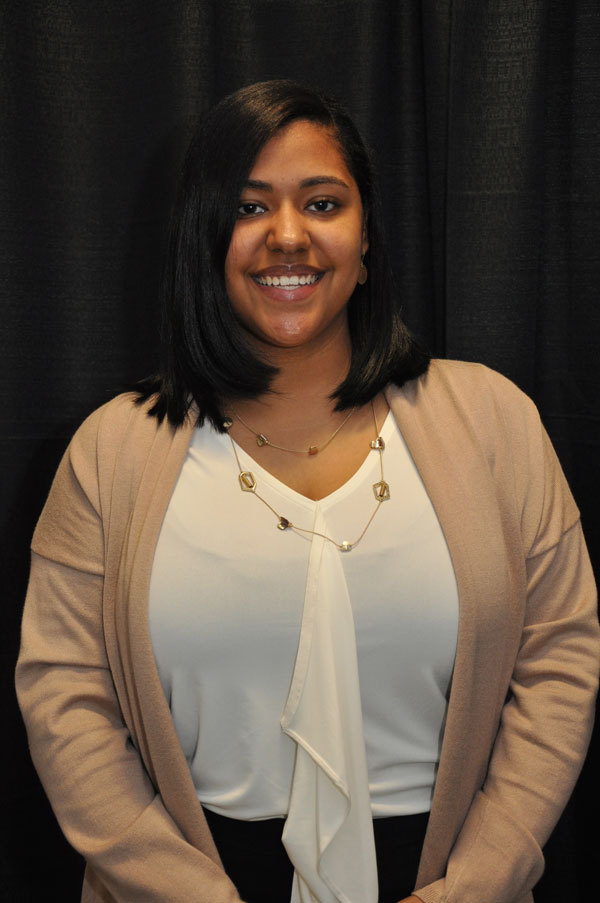 Zykkiah Silver
Charlotte, North Carolina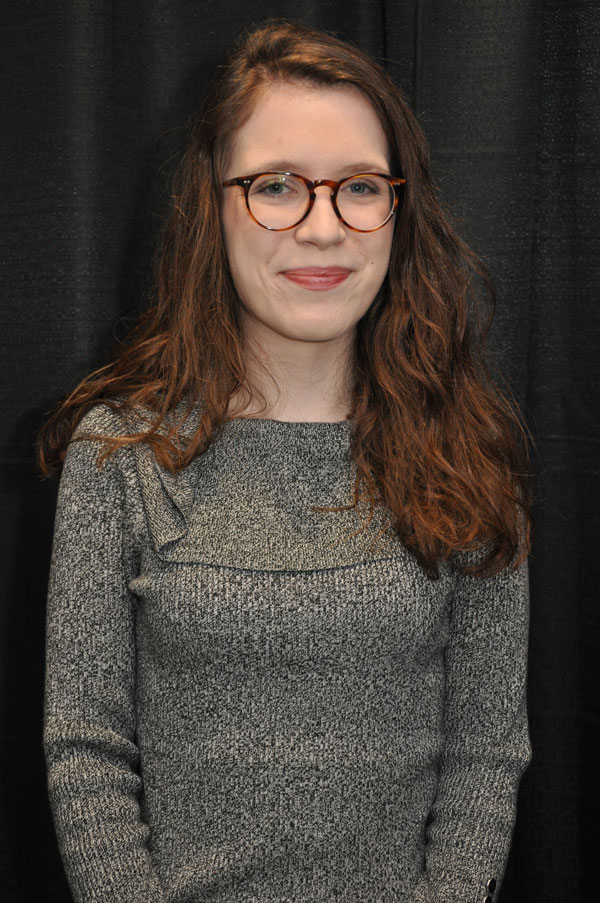 Emma Strange
Greensboro, North Carolina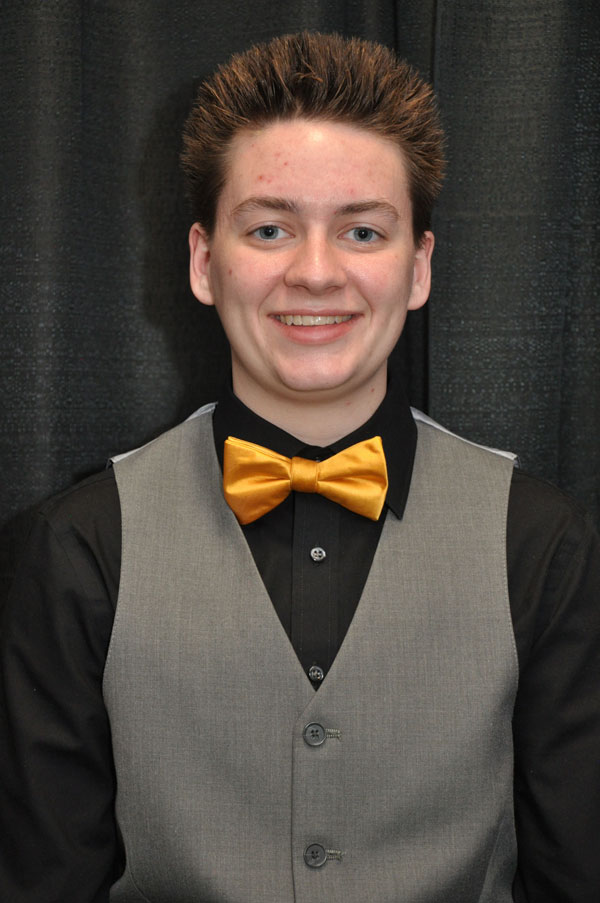 Lindsey Wise
Simpsonville, South Carolina
Dr. Garrett McDowell contributed to this story.
What do you think?
Share your feedback on this story.
About this year's recipients
Chancellor's Scholarship benefits
About Scholarships at App State
Appalachian State University offers students the opportunity to receive a world-class education at an affordable rate, with an average of $25 million awarded to incoming, current and transfer students each year based on need, as well as academic and athletic achievement. On average, about $4.9 million in outside aid is awarded to App State students annually. App State's Office of Student Financial Aid and University Scholarships assists students in learning about and applying for these university scholarship opportunities and also shares information about non-App State scholarships. Learn more at https://scholarships.appstate.edu.
About the Honors College
More than 500 students are enrolled in Appalachian State University's Honors College, which serves a diverse group of high-achieving, high-potential, highly motivated students from all majors. The Honors College helps students develop independent and creative thinking and high-level research skills; promotes interdisciplinary inquiry; and nurtures cultured and caring exchanges of ideas. The college's enhanced academic experience prepares students for success in graduate or professional school and for leadership roles in their lives, communities and careers. Learn more at https://honors.appstate.edu.
About Appalachian State University
As the premier public undergraduate institution in the Southeast, Appalachian State University prepares students to lead purposeful lives as global citizens who understand and engage their responsibilities in creating a sustainable future for all. The Appalachian Experience promotes a spirit of inclusion that brings people together in inspiring ways to acquire and create knowledge, to grow holistically, to act with passion and determination, and to embrace diversity and difference. Located in the Blue Ridge Mountains, Appalachian is one of 17 campuses in the University of North Carolina System. Appalachian enrolls nearly 21,000 students, has a low student-to-faculty ratio and offers more than 150 undergraduate and graduate majors.