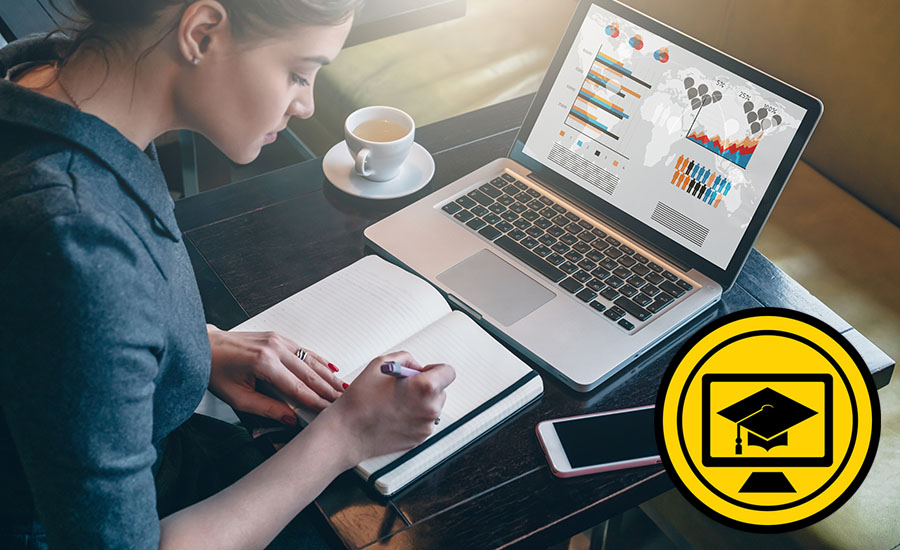 Posted Jan. 9, 2018 at 4:19 p.m.
BOONE, N.C.—Appalachian State University made U.S. News & World Report's 2018 Best Online Bachelor's Programs and 2018 Best Online Graduate Education Programs lists.
For bachelor's programs, Appalachian ranked 165th out of 346 schools. Institutions were assessed on student engagement, student services and technology, faculty credentials and training, and peer reputation.
For graduate education programs, Appalachian ranked 36th out of 309 schools based on student engagement, student services and technology, admissions selectivity, faculty credentials and training, and peer reputation.
"We are gratified Distance Education at Appalachian is represented well in the U.S. News rankings," said Terry Rawls, executive director for Distance Education at Appalachian. "Rankings provide us one measure of progress and success toward achieving our goal of delivering strong academics and creating robust learning environments for our remote students."
Appalachian offers six online bachelor's programs: career and technical education, child development, communication studies, advertising, management and nursing.
Among online graduate education programs, Appalachian offers master's degrees in curriculum specialist, educational media, elementary education, higher education, middle grades education, library science, and school administration; the education specialist degrees in educational administration and higher education; and several graduate certificates in education.
About Distance Education at Appalachian
Distance Education at Appalachian State University is for students from all walks of life who share a priority to achieve a highly regarded college education but must balance their life with other responsibilities. The university offers innovative, accredited and flexible options for programs in business, communication, health care and education through three modes of delivery: online, a hybrid of online instruction and face-to-face meetings, and face-to-face at off-campus centers in Hickory, Caldwell County and Burke County. Learn more at https://distance.appstate.edu.
About Appalachian State University
Appalachian State University, in North Carolina's Blue Ridge Mountains, prepares students to lead purposeful lives as global citizens who understand and engage their responsibilities in creating a sustainable future for all. The transformational Appalachian experience promotes a spirit of inclusion that brings people together in inspiring ways to acquire and create knowledge, to grow holistically, to act with passion and determination, and embrace diversity and difference. As one of 17 campuses in the University of North Carolina System, Appalachian enrolls about 19,000 students, has a low student-to-faculty ratio and offers more than 150 undergraduate and graduate majors.