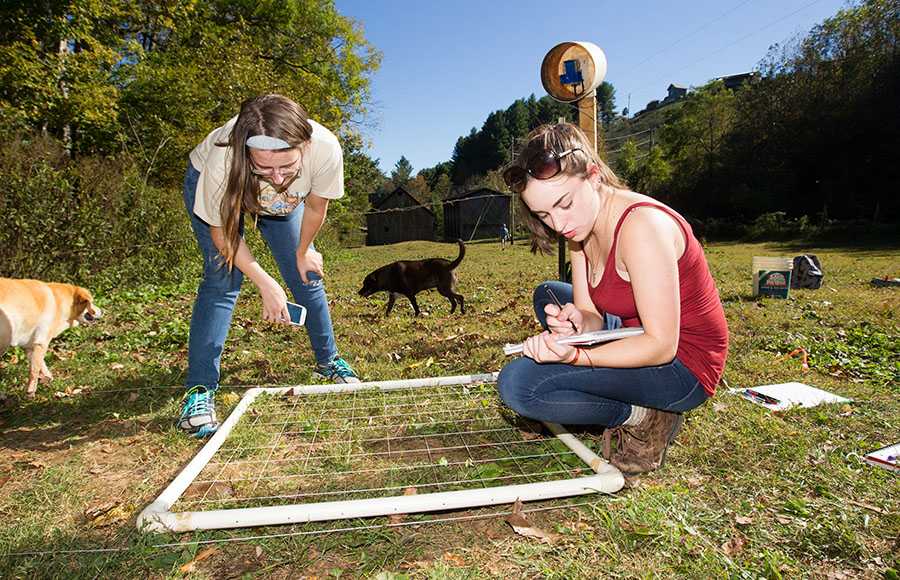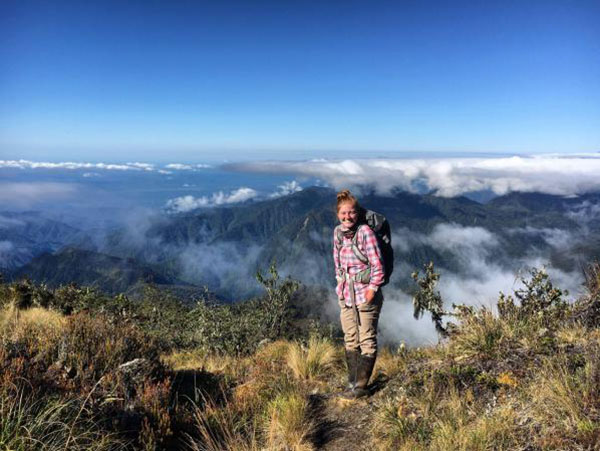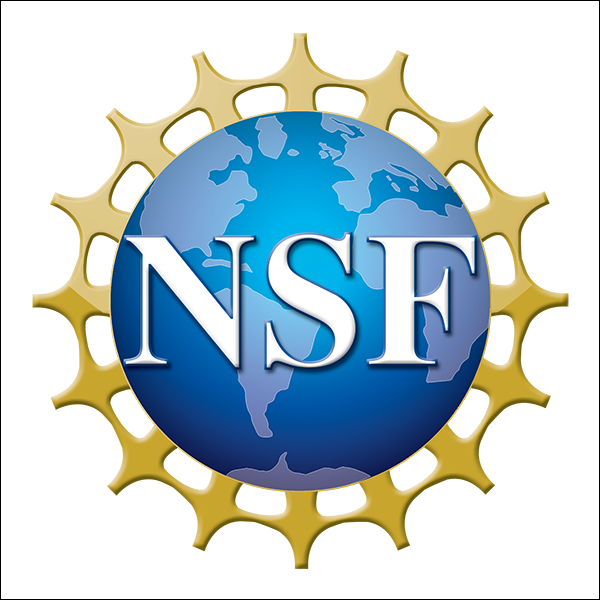 Posted June 28, 2018 at 3:58 p.m.
BOONE, N.C. — Two Appalachian State University alumnae — Rachel Jordan '18, of Lilburn, Georgia, and Autumn Melby '18, of Sanford — have been awarded National Science Foundation (NSF) Graduate Research Fellowships.
In addition, alumna Hannah Krueger '17, of New Bern, who holds a B.S. in geology with a concentration in quantitative geoscience, received an NSF award to continue her studies in geological sciences at Brown University.
The NSF Graduate Research Fellowship program recognizes and supports outstanding graduate students in NSF-supported science, technology, engineering and mathematics disciplines who are pursuing research-based master's or doctoral degrees at accredited United States institutions.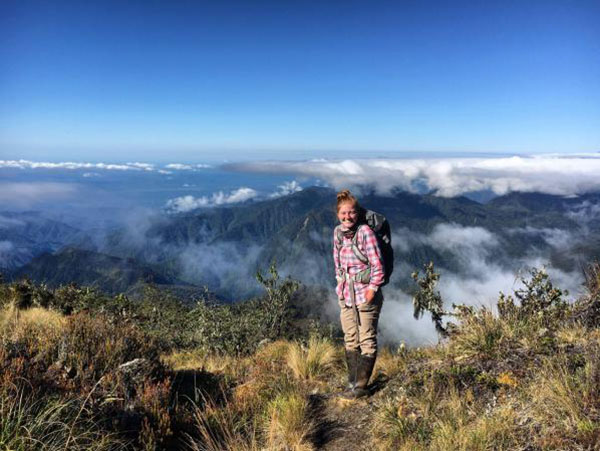 Jordan, who graduated from Appalachian in May with a Bachelor of Science in biology with a concentration in ecology, evolution and environmental biology, will be utilizing her fellowship to pursue the University of Wisconsin-Madison's dual master's and Ph.D. program in tree ecophysiology. She will begin the program this fall. Jordan graduated from Appalachian's Honors College and is a Chancellor's Scholar.
"Rachel is one of the brightest and most enthusiastic students that I have known here at Appalachian" said Dr. Howard Neufeld, Jordan's mentor and professor in the university's Department of Biology. "Her passion for trees is evident to everyone around her, and I know she will do well as she pursues her Ph.D. in tree ecophysiology — expect great things from her in the future!"
Melby also graduated from Appalachian in May and holds a Bachelor of Science in anthropology. She will pursue a master's and Ph.D. in anthropological archeology at the University of Pennsylvania in fall 2018. Melby graduated with departmental honors and a full funding package from the University of Pennsylvania along with the funding from her NSF Fellowship.
"Autumn stood out as a student who considered any problem solvable" said Melby's mentor, Dr. Thomas Whyte, professor in Appalachian's Department of Anthropology. "If she needed an answer, she would find it. If she needed help, she would ask for it. If she needed a program, she would find it and learn how to use it. The only thing she needed from me was confirmation that 'yes, you can do this!'"
Students awarded the NSF fellowship receive a three-year annual stipend of $34,000 along with a $12,000 cost of education allowance for tuition and fees. Fellows also have opportunities to pursue international research and professional development, as well as the liberties to conduct their own research at any accredited U.S. institution of graduate education they choose.
To learn more about the NSF Graduate Research Fellowship, visit https://www.nsfgrfp.org.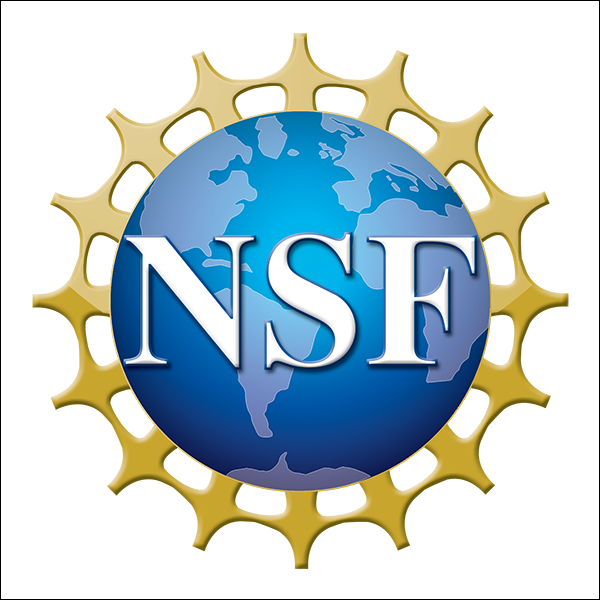 About the Department of Anthropology
The Department of Anthropology offers a comparative and holistic approach to the study of the human experience. The anthropological perspective provides a broad understanding of the origins as well as the meaning of physical and cultural diversity in the world — past, present and future. Learn more at https://anthro.appstate.edu.
About the Department of Biology
The Department of Biology is a community of teacher-scholars, with faculty representing the full breadth of biological specializations — from molecular genetics to landscape/ecosystem ecology. The department seeks to produce graduates with sound scientific knowledge, the skills to create new knowledge, and the excitement and appreciation of scientific discovery. Learn more at https://biology.appstate.edu.
About the Department of Geological and Environmental Sciences
Located in Western North Carolina, Appalachian State University provides the perfect setting to study geological and environmental sciences. The Department of Geological and Environmental Sciences provides students with a solid foundation on which to prepare for graduate school or build successful careers as scientists, consultants and secondary education teachers. The department offers six degree options in geology and two degree options in environmental science. Learn more at https://earth.appstate.edu.
About the College of Arts and Sciences
The College of Arts and Sciences (CAS) at Appalachian State University is home to 17 academic departments, two centers and one residential college. These units span the humanities and the social, mathematical and natural sciences. CAS aims to develop a distinctive identity built upon our university's strengths, traditions and unique location. The college's values lie not only in service to the university and local community, but through inspiring, training, educating and sustaining the development of its students as global citizens. More than 6,400 student majors are enrolled in the college. As the college is also largely responsible for implementing App State's general education curriculum, it is heavily involved in the education of all students at the university, including those pursuing majors in other colleges. Learn more at https://cas.appstate.edu.
About Appalachian State University
As the premier public undergraduate institution in the state of North Carolina, Appalachian State University prepares students to lead purposeful lives as global citizens who understand and engage their responsibilities in creating a sustainable future for all. The Appalachian Experience promotes a spirit of inclusion that brings people together in inspiring ways to acquire and create knowledge, to grow holistically, to act with passion and determination, and to embrace diversity and difference. Located in the Blue Ridge Mountains, Appalachian is one of 17 campuses in the University of North Carolina System. Appalachian enrolls more than 20,000 students, has a low student-to-faculty ratio and offers more than 150 undergraduate and graduate majors.
What do you think?
Share your feedback on this story.