Black and Gold Convocation
With guest speaker Judy Shepard
Aug. 20, 2018
10 a.m.
Holmes Convocation Center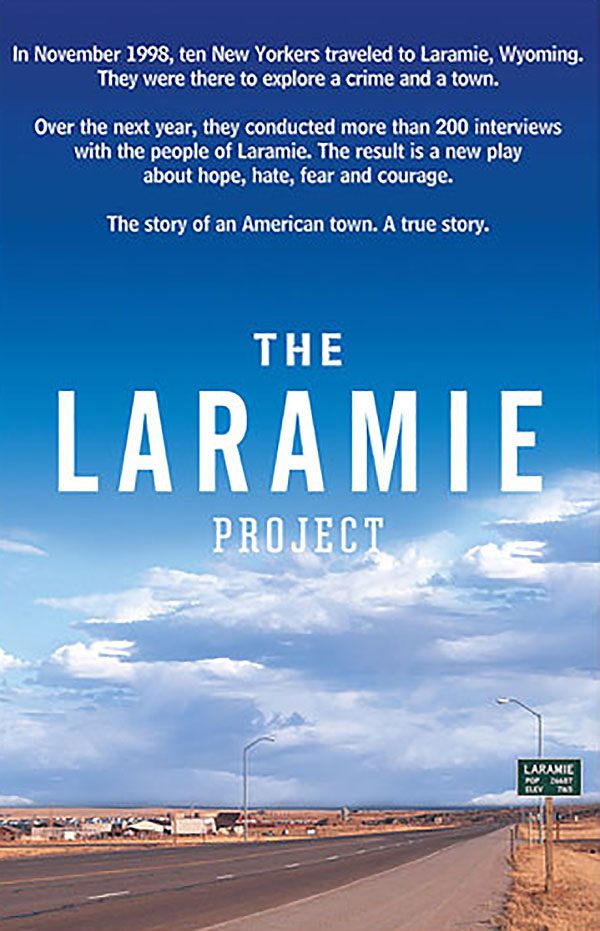 Posted Aug. 13, 2018 at 4:05 p.m.
BOONE, N.C. — Appalachian State University will welcome students — those both new and returning — for the 2018–19 academic year during its 2018 Black and Gold Convocation ceremony.
Chancellor Sheri Everts will give the opening remarks at the ceremony. Appalachian faculty, staff and students, as well as the public, are invited to attend this free event.
This year's convocation guest speaker is Judy Shepard — mother of the late Matthew Shepard. She is president of the Matthew Shepard Foundation (MFS) and author of the memoir "The Meaning of Matthew" (2009). Nearly 20 years ago, in October 1998, Matthew Shepard — a gay student at the University of Wyoming — was murdered in an anti-gay hate crime.
A play about that murder, "The Laramie Project," is the Appalachian Common Reading Program's 2018–19 selection for the university's first-year students. Appalachian's Department of Theatre and Dance will be producing "The Laramie Project," which will be directed by Teresa Lee, professor of theatre. The play runs Oct. 2–9 in Appalachian's Valborg Theatre.
The play, by Moisés Kaufman and members of Tectonic Theater Project, is about the community of Laramie, Wyoming, in the aftermath of Matthew Shepard's murder. Members of the theatre traveled to Laramie to interview residents about the impact the attack on Matthew Shepard had on the city.
"'The Laramie Project' represents a creative and illuminating response to an act of inhumane violence. The various perspectives about exclusion, violence, and community membership offered by 'The Laramie Project' are quite relevant for our incoming first-year students, whom we hope will engage in discussions about the issues that shape our community," said Dr. Martha McCaughey, director of the Common Reading Program.
When asked how members of the Appalachian Community can effect change on campus, to promote an environment of compassion and acceptance, Judy Shepard shared this advice: "A simple way to set the right tone and create an accepting environment at school is by starting a gay-straight alliance and acknowledging LGBTQ identities and youth. Even if students aren't yet ready to make themselves visible, it is imperative that the conversation is being had.
"Visibility is more than students coming out — it's updating our curriculum to be inclusive of LGBTQ issues and history, it's our teachers and counselors receiving the proper training to address these issues, it's our coaches and parents making acceptance and inclusivity a priority on the field and in their homes."
As part of her convocation speech, titled "The Legacy of Matthew Shepard," Judy Shepard will relate her experience as the victim's mother, her perspective on further challenges facing the civil rights movement and her journey to becoming a nationally recognized ally and advocate.
"Storytelling is the crux of this work. I firmly believe that it is much harder to hate a person than a concept," Judy Shepard said. "The more people who come out, come forward and tell their stories, the more acceptance there will be. I am simply doing the work I'm sure Matt would have been doing at this point in his life. It's important to keep that legacy alive."
She said she would like those who attend the Black and Gold Convocation and hear her speech to leave feeling inspired to "meet people where they are."
"Figure out why they have a preconceived notion of whatever it is causing them to be hateful," she said. "More often than not, it's a misconception and that authenticity can help them see that we are all equal."
"The Laramie Project" is for sale at Appalachian's University Bookstore, and copies of the play are available in the Main Stacks of Appalachian's Belk Library and Information Commons. Additionally, Belk Library offers the expanded edition of the play, "The Laramie Project and The Laramie Project: Ten Years Later," in which the theatre troupe revisited Laramie a decade after Matthew Shepard's death.
Kaufman, co-author of "The Laramie Project," will visit Appalachian's campus as part of the Common Reading Program. He will give a public address, titled "Theatre in 2018 — The Vicinity of Hope," as well as read from his work and sign copies of the play.
Kaufman's reading will launch a yearlong series of such readings by creative writers visiting Appalachian as part of the Hughlene Bostian Frank Visiting Writers Series.
About the Common Reading Program at Appalachian
Since 1997, incoming first-year students at Appalachian State University have been asked to read a book as part of their orientation to the university. By participating in the Common Reading Program, students establish a common experience with other new students that will help develop a sense of community with their new environment and introduce them to a part of the academic life they are beginning at Appalachian. This program is an exciting facet in Appalachian's orientation of new students to life on campus. Learn more at https://commonreading.appstate.edu/about.
About Appalachian State University
As the premier public undergraduate institution in the state of North Carolina, Appalachian State University prepares students to lead purposeful lives as global citizens who understand and engage their responsibilities in creating a sustainable future for all. The Appalachian Experience promotes a spirit of inclusion that brings people together in inspiring ways to acquire and create knowledge, to grow holistically, to act with passion and determination, and to embrace diversity and difference. Located in the Blue Ridge Mountains, Appalachian is one of 17 campuses in the University of North Carolina System. Appalachian enrolls more than 20,000 students, has a low student-to-faculty ratio and offers more than 150 undergraduate and graduate majors.
What do you think?
Share your feedback on this story.